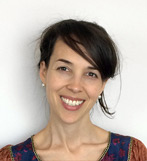 Ashley Isaacs Ganz
The founder of Artisans of Leisure, Ashley is an expert in all of the company's tour destinations. She is passionately committed to providing authentic travel experiences, sophisticated recommendations, and an extremely high level of luxury and personalized service. Born and raised near Philadelphia, Ashley has also lived in Australia, Japan and England. When she travels, Ashley is particularly interested in culture, cuisine, the traditional and decorative arts, and family travel. Read more about Ashley in our Company Background.
Favorite tours:

Exclusive Italy
Highlights of Morocco & Portugal
Essence of China
Southeast Asia in Style
India in Style

Highlights of Greece & Turkey
A Week in Mexico
Contemporary Art of Japan
Best of New Zealand & Australia
Budapest, Vienna & Prague
London & Paris
Turkey in Style



Favorite hotels:

George V, Paris (France)
Park Hyatt Tokyo (Japan)
Villa d'Este (Lake Como, Italy)
Peninsula Hong Kong
Four Seasons Chiang Mai (Thailand)
Four Seasons Florence (Italy)
Four Seasons Budapest (Hungary)
Verdura Resort (Sicily, Italy)
Mandarin Oriental Hyde Park (London)
Gleneagles (Scotland)
Grand Hotel Stockholm (Sweden)



Favorite museums:

Victoria & Albert Museum (London)
Benesse Art Site (Naoshima, Japan)
Rijksmuseum (Amsterdam)
National Museum of Rome (Italy)
Museo Dolores Olmedo Patino (Mexico City)
Sintra Palace, Portugal
The Egyptian Museum (Cairo)
Russian Museum (St. Petersburg)
Istanbul Modern



Favorite dining experiences:

Da Delfina (near Florence, Italy)
Shojin ryori (vegetarian Zen cuisine) in Kyoto
Gundel (Budapest, Hungary)
La Cheneviere (Normandy, France)
Eating in Barcelona's markets (Spain)
Barnsley House (Cotswolds, England)
Maroush II, London
El Cardenal (Mexico City)
The Verandah, Hong Kong
Dining on mezzes while overlooking the sea in Tel Aviv (Israel)
Meinl's Restaurant (Vienna)



Favorite excursions:

Traditional neighborhoods in Kyoto (Japan)
Villandry and gardens in Loire Valley (France)
Tivoli (near Rome, Italy)
Snorkeling the Great Barrier Reef (Australia)
Sintra, Portugal
Eastern Bali villages and festivals (Indonesia)
The pyramids (Egypt)
A private cruise on the Bosphorus (Istanbul)



Best shopping:

Liberty in London



Favorite cities:

London, Rome, Istanbul, Kyoto, Paris, Mexico City, Amsterdam, Barcelona, Sydney


Leah Reilley
Leah joined Artisans of Leisure after years spent traveling the world. A passionate foodie, Leah's travels have ranged from exploring Italy's Slow Food Movement in Piedmont to finding Cambodia's best Khmer cuisine. As well as eating her way across Europe, the Middle East, Asia, South America and Australia, Leah lived in Madrid and Barcelona for four years, experiencing Spain as a local. She has studied art at the Prado museum, cooking, and flamenco dance, and received an MA in Spanish Language and Literature at Middlebury College. She has also lived in Paris, makes frequent trips to Italy, and has traveled extensively through Turkey, Morocco, Israel, India, Thailand, Vietnam, Indonesia, China and Peru. Some of her favorite travel experiences include attending classical music performances in Salzburg, Vienna and Prague; walking Spain's Camino de Santiago; bargaining in Marrakesh's souks; snorkeling off the Similan Islands, Thailand; witnessing an aarti ceremony in Udaipur, India; ice-trekking on Perito Moreno glacier, Argentina; and watching dawn break over Machu Picchu. Leah recently returned from fantastic tours of Patagonia, Morocco, Spain, Australia, Indonesia, Nepal, India, Belgium, Chile, Belgium, Bhutan, Kenya and Tanzania.
Favorite tours:

Culinary & Art Tour of Spain
Best of Egypt & Jordan
Flavors of Southeast Asia
Journey Through China
Best of Morocco
Jerusalem in Depth
London & Paris
Gourmet Northern Italy
Cultural Highlights of Argentina



Favorite hotels:

Amanbagh, India
La Residencia, Mallorca
Hotel Astoria, St. Petersburg
Mandarin Oriental, Bangkok
Explora Lodge, Patagonia
The Peninsula, Hong Kong
Banyan Tree Lijiang, China
Amanjena, Marrakesh



Favorite dining experiences:

Breakfast at Boqueria Market, Barcelona
Fresh sfogliatelle in Naples, Italy
Borscht at Cafe Pushkin, Moscow
Lunch at La Terrazza di Lucullo, Capri
Egg coffee at Cafe Giang in Hanoi, Vietnam
Dinner at Sin Huat, Singapore
River shrimp at Yuqilin, Hangzhou, China
Pintxos tour in San Sebastian, Spain
Anything in Goa, India



Favorite sites:

Angkor Wat, Cambodia
The Alhambra, Spain
Kata Tjuta National Park, Australia
10,000 Buddhas, Hong Kong

Ajanta and Ellora Caves, India
The temples of Abu Simbel, Egypt
Petra, Jordan

Torres del Paine National Park, Chile

Sergiev Posad, Russia
Songzanlin Monastery, Yunnan, China
Machu Picchu, Peru



Best shopping:

Sculptures and artifacts in Ubud, Bali
Winter sales in Paris
Gourmet foods in Barcelona
Textiles, ceramics, jewelry in Jaipur
Shoes, leather, antiques in Buenos Aires
Rellik in London for vintage designer goods
Antiques along Dong Tai Lu, Shanghai
Art galleries in Neve Tzedek, Tel Aviv



Favorite cities:

Madrid, Barcelona, Rome, London, Moscow, Buenos Aires, Hong Kong, Bangkok, Jerusalem , Mumbai, Udaipur


Sandy Schnur
Sandy grew up in Westchester County, New York. A high school trip to Spain sparked her passion for international travel, and she later studied abroad in Italy and Australia while earning her BA at Washington University.

Since then, Sandy has rarely stopped traveling. A recent eight-month journey through Southeast Asia and Europe included volunteering in Cambodia; traveling in Laos, Thailand, Vietnam and Indonesia; living with families in Italy; and spending time in Amsterdam, Paris and Prague. Sandy has also traveled in Israel, New Zealand, Fiji, Mexico and Kenya.
When traveling, Sandy enjoys local cuisine, cultural performances, adventure activities, volunteering with local communities, wandering the streets, and browsing markets for local goods and handicrafts.
Favorite tours:

Highlights of Puglia
A Week in Kenya
Journey Through New Zealand
Highlights of Australia
Journey Through Indochina
Vietnam for Foodies
Journey Through Italy
Highlights of Thailand
Highlights of Bali



Favorite culinary experiences:

Watching burrata being made in Puglia
Taking a street food tour of Ho Chi Minh City
Eating snake in Hanoi
Making traditional ragu in Bologna
Eating dinner in a cave in Halong Bay
Eating xiao long bao and sheng jian bao in Shanghai
Wine tasting in Tuscany

Favorite places:

Halong Bay, Vietnam
Puglia, Italy
Queenstown, New Zealand
Cambodia
Luang Prabang, Laos
Kenya
Byron Bay, Australia
Hoi An, Vietnam
Ostuni, Puglia
Amsterdam

Favorite experiences:

Learning to surf in Bali
Bottle-feeding a baby tiger in Chiang Mai
Cruising Halong Bay
Hiking Fox Glacier in New Zealand and Mount Batur in Bali
Sharing lunch with a Burmese monk
Going on safari and visiting a Maasai village in Kenya
Exploring the Western Wall tunnels in Jerusalem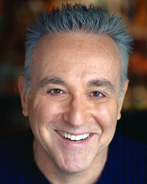 David Carson
David has a passion for food and exploring cultures different from his own. He is also an avid photographer and loves capturing scenes of dailylife, architecture, and local flora and fauna. He has a graduate degree in theater and is a founding member of the Metropolitan Playhouse in New York City. David has traveled widely, from France to Lithuania to South Africa.


Favorite tours:
Normandy & Paris
London in Depth
Romantic Italy
Essence of Japan
Best of Angkor & Thailand
Highlights of Australia & New Zealand


Favorite hotels:

Chateau la Cheneviere, Normandy
The Sukhothai, Bangkok
Cape Grace Hotel, Cape Town



Favorite restaurants:

La Petite Ferme, Franschhoek (South Africa)
Agnes Sorel, Loire Valley (France)



Favorite museums:

Musee d'Orsay, Paris
Victoria & Albert, London
Gold of Africa Museum, Cape Town



Favorite experiences:

Walking on the city walls in Lucca (Italy)
Strolling the waterfront of Honfleur (France)
Visiting the American Cemetery in Normandy
A three-day photo safari in South Africa



Favorite shopping:

Wine in the Loire Valley and Tuscany
Paintings or prints of local scenes
Local crafts markets in every destination
Woolens in Ireland


Joe Gilbride
A native of Ohio, Joe grew up watching trains in his backyard and exploring rural antique fairs and markets. The desire to hop on one of those trains and to see where it went has taken him around the world. He has lived in Spain, Kenya, India and Cameroon, where he spent two years as a Peace Corps volunteer. Joe earned a master's degree at Columbia University.

An avid traveler, Joe most enjoys getting a sense of everyday life wherever he goes. Some of his favorite travel experiences include seeing Venice for the first time; hiking the Inca Trail and experiencing the sunrise over Machu Picchu; sipping tea in the Khan al-Khalili bazaar in Cairo; tasting Champagne near Reims; traveling across the Arabian Desert; watching lions watch a herd of wildebeests and zebras in the Maasai Mara; wine tasting in Hungary; Sunday brunch in Montmartre, Paris; rafting in the foothills of the Himalayas; and antiquing outside Paris. His most recent travels have included France, Mexico, India, Slovenia and Hungary.
Favorite tours:

Italy in Style
Culinary Tour of Japan
Best of Spain
Journey Through Italy
Southern Spain & Morocco
Essence of Ireland
Best of Kenya
Highlights of Oman
A Week in Morocco
Highlights of Egypt
Peru Adventure
India for Foodies



Favorite cities:

Paris, Barcelona, Udaipur, Tokyo, Kyoto, Florence, Venice, Fez, Budapest



Favorite sites:

The Alhambra in Granada, Spain
Market in Fez, Morocco
Djemaa el-Fna in Marrakesh, Morocco
Fundacio Joan Miro in Barcelona, Spain
Pyramids of Giza, Egypt
Ryoanji Temple in Kyoto, Japan
Jaisalmer Fort, India



Favorite dining:

Farm-to-table lunch in Orvieto, Italy
Railroad Mutton Curry at Oh Calcutta in Mumbai, India
Suckling pig in Segovia, Spain
Raan (roasted lamb) at Wildflower Hall near Shimla, India
Champagne brunch at Oberoi Mumbai, India
Sushi near Tsukiji Fish Market, Japan


Marie Frei
Marie had her first taste of international travel (and croissants) as a child during visits to her relatives in Switzerland. As an adult, she has traveled widely, especially in Africa. While living in Cape Town, South Africa, Marie ventured to Botswana, Namibia, Zambia, Zimbabwe, Kenya, Mozambique and Swaziland. She has ridden in a four-wheel drive through the sand dunes of the Skeleton Coast, flown in a helicopter over Victoria Falls and the Zambezi River gorge, and tracked black-maned lions in the Kalahari Desert. Marie has also spent considerable time in Austria, Germany, Norway, England, Italy, Canada, Mexico and other countries.

A Connecticut native, Marie earned her BA with honors in geography from Central Connecticut State University. She is interested in how tourism can aid wildlife conservation efforts worldwide and seeks experiences relevant to indigenous fauna wherever she goes. When traveling, Marie's love of the outdoors guides her to seek local gardens, remote beaches, picturesque harbors and charming villages.
Favorite tours:

City, Desert & Safari (South Africa)
Best of Botswana
Safari & Sand (Kenya & Tanzania)
Tanzania & Rwanda
Discover Switzerland
Exclusive Austria, Germany & Switzerland
Garden Tour of England
Journey through Mexico




Favorite culinary experiences:

A farm-to-table lunch at Babylonstoren in the Cape Winelands, South Africa
Grilled seafood on the beach of Bazaruto Island, off the coast of Mozambique
Hot cheese fondue on a cold winter night in Lucerne, Switzerland
Sundowners and wildlife viewing while cruising down the Chobe River in Botswana
Trying grilled kudu, warthog and other game meats in Victoria Falls, Zimbabwe
The view of the Mother City (Cape Town) from the Pot Luck Club restaurant



Favorite places:

London, England
Cape Town, South Africa
Kruger National Park, South Africa
Okavango Delta, Botswana
Etosha National Park, Skeleton Coast and Caprivi Strip, Namibia
Mauritius



Favorite gardens:

Kirstenbosch National Botanical Garden, Cape Town, South Africa
Versailles and chateaux gardens throughout the Loire Valley, France
Kew Gardens, London
The Butchart Gardens, Victoria, Canada



Favorite experiences:

Exploring Mayan ruins and snorkeling with tropical fish off the coast of Mexico
Exploring Lucerne, Switzerland by boat and cable car
Tracking bottlenose dolphins and colobus monkeys around Kenya's southern coastal forests and marine national parks
Experiencing the smells and sounds of the bush while camping in the wild at Nkasa Rupara (Mamili) National Park, Namibia
Walking up Dune 45 in time for sunrise in the Namib Desert, Namibia



Favorite hotels:

Singita Boulders Lodge, Sabi Sand Reserve, South Africa
Jack's Camp, Botswana
The Thief, Oslo, Norway
The Royal Livingstone, Zambia
Cape Grace, Cape Town, South Africa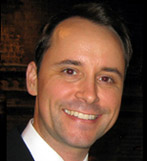 John McGee
John loves experiencing local cultures. Wherever he travels, he seeks out traditional and contemporary art and architecture, visits museums, wanders city streets, hikes, meets local people, turns an ear to local music, scours markets for what's typical to locals but unusual to visitors, forages for local food and drink, and buys lots of books. Originally from California, John has also lived in Copenhagen, Edinburgh and Tokyo. He has traveled extensively and intensively throughout most of Asia, Europe and New Zealand, large parts of North America, and a bit of Africa. Recently, John has spent considerable time in New Zealand, Poland, Spain, Italy, Argentina, Ecuador & Galapagos, Switzerland, South Korea, Sri Lanka, the Baltic States, Taiwan and Peru.
John has a BA in studio art from Occidental College and an MFA from Art Center College of Design. While living in Tokyo for six years, John wrote a weekly art column for Japan's leading English-language magazine. He has also contributed articles on art, cuisine, shopping and travel to "Time Out" guidebooks, Art in America, Art+Auction, Four Seasons and many other publications.
Favorite tours:

Gardens of Italy
Contemporary Art of Japan
Contemporary Art of China
Culinary & Art Tour of Spain
Highlights of Poland
Highlights of New Zealand
Journey through Argentina
Introduction to Ecuador



Favorite hotels:

Llao Llao Hotel & Resort (Argentina)
Blanket Bay (New Zealand)
Hacienda Zuleta (Ecuador)
Benesse House (Japan)
Bauer Il Palazzo (Italy)
Amanjiwo (Indonesia)



Favorite dining experiences:

Al fresco lunch at a winery (New Zealand)
Private dinner at a Palladian villa (Italy)
Fresh soba, tofu and sake (Japan)
Fresh mushroom dishes (China, Poland)
Fresh oysters, venison and lamb (New Zealand)
Grilled steak at an estancia (Argentina)
Lunch at a historic hacienda (Ecuador)
Cheese tasting in northern Spain



Favorite Artisans of Leisure experiences:

Private wine tasting in Mendoza (Argentina) and Hawke's Bay (New Zealand)
Flying over the Southern Alps and Milford Sound (New Zealand)
Horseback riding in the Andean highlands (Ecuador)
Touring less-visited temples at Angkor (Cambodia)
Seeing inside historic wooden churches in Poland
Experiencing the cultural history of Toledo (Spain)
Hiking with a private guide in Patagonia
Touring contemporary architecture in Tokyo



Favorite places:

Japan, Spain, Italy, New Zealand, the Galapagos Islands, Patagonia, Taiwan, Bangkok, Hong Kong, Beijing, Yunnan (China), Potsdam (Germany), northwest Argentina, and the Ecuadorian Andes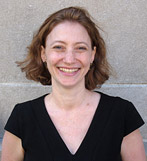 Elizabeth Mandel
A native New Yorker, Elizabeth loves the excitement of modern cities from Paris to Bangkok; treasures the remnants of ancient civilizations such as the Parthenon and Angkor Wat; and savors the solitude and majesty of the mountains of Nepal and the glaciers of Patagonia. Elizabeth has an abiding interest in the performing arts, in particular Japanese Noh, Butoh and Bunraku, as well as classical and modern dance and the theater. She has lived in Israel, Japan, India and Cambodia, and holds a Master's Degree in International Affairs with a focus on Women's Economic and Political Development from Columbia University. Prior to joining Artisans of Leisure, she was a documentary filmmaker, and her films explore cultures from the Canadian Arctic to the Democratic Republic of Congo.
Elizabeth's favorite travel experiences include watching the sun rise over the plains of Burma, exploring the jungle-covered temples of Angkor Wat, watching puppet theater in Bali, studying Butoh in Tokyo, shopping for fresh produce in Spain's food markets and for textiles in Phnom Pehn's Russian Market, trekking in Torres del Paine and the Himalayas, exploring the architecture of Barcelona and Vienna, shopping for crafts in Oaxaca, sleeping under the stars in the Thar Desert outside of Jaisalmer, eating in and exploring Marrakesh's Djemaa el Fna, people watching in the world's great and small squares, and diving from Latin America to Asia. Most recently, Elizabeth has traveled in Ireland and Italy.
Favorite tours:

Gardens and Crafts of Japan
Luxuries of Burma
Introduction to Tibet
Best of Vietnam & Cambodia
Culture, Crafts & Cuisine of Ireland
Palaces of Rajasthan
Romantic Indonesia
Italy for Art Lovers
Highlights of Spain
Garden Tour of France
London in Depth
Highlights of Turkey
Highlights of Austria
Prague in Depth
Essence of Morocco
Egypt in a Week
Journey Through Israel
Best of Jordan
Patagonia Adventure
Journey Through Mexico
West Coast of Ireland Tour



Favorite places:

London, Paris, Venice, Barcelona, Greece, Jerusalem, Fez, Marrakesh, Xian, Chengdu, Lhasa, Bangkok, Bali, Jaisalmer, Inle Lake, Bagan, Kyoto, Bizen, Takayama, Patagonia, Riviera Maya, Oaxaca



Favorite sites:

Parthenon, Athens
Park Guell, Barcelona
Cathedral-Mosque of Cordoba
Alhambra, Granada
Old City of Jerusalem
Petra, Jordan
Pyramids of Giza, Egypt
Nanzen-ji, Kyoto
Saihoji, Kyoto
Kiyomizudera, Kyoto
Itsukushima Shrine, Miyajima
Angkor Wat, Cambodia
Borobdur, Indonesia
Himalayas, Nepal and Tibet
Thar Desert, India
Torres del Paine, Chile
Perito Moreno Glacier, Argentina
Tulum, Riviera Maya
Diving in Central America, Thailand and Bali



Favorite museums:

British Museum, London
Tate Modern, London
l'Orangerie, Paris
Musee d'Orsay, Paris
Peggy Guggenheim Museum, Venice
National Museum of Cambodia
National Museum of Anthropology, Mexico City



Best shopping:

Mercat de la Boqueria, Barcelona
Djemaa el Fna, Marrakesh
Barkhor Market, Lhasa
Russian Market, Phnom Penh
Balinese artisans, Indonesia
Bizen potters, Japan
Calligraphy Street, Xi'An
Mercado de Artesanias, Oaxaca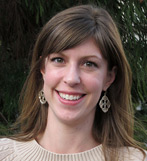 Stephanie Dosch
Originally from Seattle, Stephanie lived in Madrid, Spain for six years before moving to New York. Stephanie first went to Madrid to earn her master's degree in Spanish from Middlebury College, but she became enamored of the city and stayed, working as a tour guide and a travel blogger and writer. Living in Spain allowed Stephanie to travel extensively in Europe, both as a guide and on her own. Memorable experiences include hiking in the Swiss Alps; biking through Amsterdam; eating her way through the Basque Country; riding a hot-air balloon in Cappadocia, Turkey; boating through Sicily's Aeolian Islands; sampling port wine in Portugal's Douro Valley; and soaking up the sun on Menorca's wild and secluded beaches.
Stephanie's lifelong birding hobby has also taken her around the world, from the llanos of Venezuela and Mayan ruins of Belize to the Ghanaian bush and Tanzania's Ngorongoro Crater. She even dragged her Spanish husband on birding outings during their honeymoon in Southeast Asia. When traveling, Stephanie loves trying local dishes; hunting for treasures in markets; wandering through interesting neighborhoods; and visiting museums and art galleries. Her most recent trips have included Dublin, Basque Country, Sicily, Amsterdam, Innsbruck, San Sebastian, Bangkok, Cambodia, Vietnam, Mexico and China.
Favorite tours:

Culinary & Art Tour of Spain
Highlights of Cambodia
Food & Wine of Portugal
Historic Turkey
Vietnam for Foodies
Amsterdam in Depth
A Week in South Africa



Favorite places:

Istanbul
Sicily
Cambodia
Lisbon
Menorca
Bayonne, France
Nicoya peninsula, Costa Rica
Ngorongoro Crater and Serengeti, Tanzania



Favorite neighborhoods:

Kadikoy, Istanbul
Belleville and Canal St. Martin, Paris
Malasaña, Madrid
San Temo, Buenos Aires
Trastevere, Rome
Jordaan and Western Islands, Amsterdam
Prenzlauer Berg, Berlin



Favorite sites:

Great mosque, Cordoba, Spain
Basilica cistern, Istanbul
Arc de Triomphe, Paris
Angkor temples, Cambodia
Chester Beatty Library, Dublin



Favorite museums:

National Gallery, London
Pergamon Museum, Berlin
Guggenheim Bilbao
Bargello, Florence
Museo Cerralbo, Madrid
Mauritshuis, The Hague
Fine Arts Museum, Saigon
MNAC, Barcelona



Favorite Dining Experiences:

Pintxos in San Sebastián and Logroño, Spain
Risotto at Antico Arco, Rome
Le Quartier Francais, Franschhoek, South Africa
Vegetable garden cooking at Treintaitres, Tudela, Navarre, Spain
Cannoli in Sicily
Suckling pig, Segovia, Spain
Chez Sophea, Angkor, Cambodia
Street food tour by Vespa, Saigon



Favorite Shopping:

Boquería Market, Barcelona
Marché aux puces, Paris
Grand bazaar, Istanbul
El Rastro, Madrid
The Kasbah, Tangier
Via del Governo Vecchio, Rome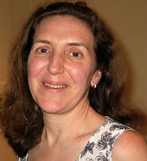 Jane Newton
One of Jane's favorite pastimes is browsing food markets in search of authentic local cuisine. Luckily she has family throughout Europe, meaning she can indulge her culinary curiosity on regular visits to Greece, England, Italy and southern France. A Choate and Vassar alum, Jane has also studied French history and film at the Sorbonne in Paris. Her wide range of work experience includes editing a contemporary arts journal as well as a series of travel guidebooks. Jane and her husband and two daughters split their time between Manhattan and East Hampton.
Favorite tours:

Journey Through Morocco
Highlights of Puglia
Vietnam & Cambodia In Depth
Best of Andalusia
England for Families





Favorite hotels:

Hotel Splendido & Splendido Mare, Portofino
Hacienda Benazuza, Seville
Hotel Tresanton, Cornwall
Hotel Hassler, Rome



Favorite museums:

Gipsoteca di Canova (near Treviso), Italy
Musee Marmottan, Paris
Bauhaus Site, Dessau
Sir John Soane's Museum (London)



Favorite site:

The Alhambra, Granada (Spain)



Favorite restaurants:

Cantinetta Antinori, Florence
Piazetta Cathedrale, Ostuni, Puglia
Amorino in Paris for Gelato!


Gabriel Trilling
Originally from Rhode Island, Gabriel grew up cultivating a love of art, music, literature and travel. She studied abroad in Italy and Paris before attending Brown University, where she received her BA in Comparative Literature. As a Cordon Bleu-trained chef, Gabriel seeks out new and interesting food experiences everywhere she travels. An opera lover, she has attended performances in Verona, Vienna, Buenos Aires and many other great opera cities.

Gabriel's passion for nature and the outdoors has led her on adventures across 30 countries throughout Asia, the Middle East, Europe, Africa, North America and South America. Some of her favorite experiences include sleeping under the stars in a Bedouin camp in Wadi Rum (Jordan), riding camels in the Gobi Desert (China), zip-lining above the Monteverde Cloud Forest Reserve in Costa Rica, paragliding off Babadag Mountain in southern Turkey, hiking to the top of Mount Vesuvius (Italy), sailing to the Arctic Circle in Norway, taking a boat ride under Iguazu Falls (Argentina), hiking the Camino de Santiago in Spain and the Lycian Way in Turkey, working on an Arabian horse farm in England, and driving across snow-covered Iceland in the winter.
Favorite tours:

Journey Through Indochina
Highlights of England
Journey Through Sicily
Active & Adventure Tour of Turkey
Exclusive Israel
Food & Wine of France & Switzerland
Luxury Adventure Tour of Morocco
Essence of Argentina
Budapest, Vienna, Prague



Favorite museums:

Naples National Archaeological Museum, Italy
Topkapi Palace Museum, Istanbul, Turkey
Peggy Guggenheim Collection, Venice, Italy
Musee d'Orsay, Paris, France
Museum of Impressionisms, Giverny, France
Egyptian Museum, Cairo, Egypt
Museo Nacional de Bellas Artes, Buenos Aires, Argentina
Victoria & Albert Museum, London, England
Uffizi Gallery, Florence, Italy
Palazzo Pitti, Florence, Italy



Favorite dining experiences:

Spicy lemongrass soup in the Chiang Mai street market, Thailand
Platters of fruits de mer in Brittany, France
Sampling fresh strudel in the Great Market Hall, Budapest
Smoked salmon in the Arctic Circle, Norway
Apple and salted caramel crepes in the Swiss Alps
Pho for breakfast, Vietnam
Searching for the perfect Peking duck in Beijing, China
Cooking cod fresh from the boat, Iceland
Freshly caught octopus, Sicily
Carne asada at an estancia, Argentina
Fresh feta after a day hike to Kalkan, Turkey
L'Arpege, Paris



Favorite sites:

Pamukkale, Turkey
Ephesus, Turkey
Pompeii, Italy
Mont Saint-Michel, France
Kuang Si Waterfall, Laos
Ayutthaya, Thailand
Dartmoor, England
Jerash, Jordan
Iguazu Falls, Argentina
Saint Catherine's Monastery, Egypt
The Golden Circle, Iceland
Stonehenge, England
Carcassonne, France
Herculaneum, Italy



Best shopping:

Naschmarkt, Vienna
Feria de Mataderos, Buenos Aires
Luang Prabang Night Market, Laos
Montreux Christmas Market, Switzerland
Machane Yehuda Market, Jerusalem
Hoi An tailors, Vietnam
Marche Bastille, Paris



Favorite places:
Jerusalem, Halong Bay (Vietnam); Lausanne (Switzerland); Taormina, Viterbo and Capri (Italy); Istanbul and Izmir (Turkey); Vienna; London; Budapest; Buenos Aires; Amman (Jordan); Luang Prabang (Laos); Reykjavik (Iceland); Avignon and Annecy (France); Bergen (Norway)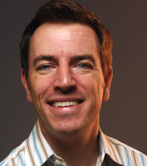 Matthew Fries
A renowned jazz pianist, Matthew developed his passion for travel, food and culture on his frequent trips abroad as a musician. Matthew most enjoys visiting out-of-the-way places in Europe, focusing on their regional cuisines and cultures.
Favorite tours:

London & Paris
France in Style
Food & Wine of Austria
China: Past & Present



Favorite experiences:

Hiking in the Alps (Switzerland)
Touring the wine regions of Alsace, France and southwestern Germany
Traditional music in Galway, (Ireland)
Christmas Market in Berlin (Germany)



Favorite cities:

London, Copenhagen, Paris, Dublin, Berlin



Favorite museums:

Musee d'Orsay, Paris
Tate Modern, London
Louisiana Museum, Copenhagen



Favorite jazz clubs:

JazzHouse, Copenhagen (Denmark)
Unterfahrt, Munich (Germany)
Ronnie Scotts, London (England)
Bimhuis, Amsterdam (Netherlands)
Bird's Eye, Basel (Switzerland)