Vietnam for Foodies
(11 Days)
Hanoi, Hue, Hoi An, Saigon
Food & Wine Tour of Italy
(11 Days)
Piedmont, Bologna & Emilia-Romagna, Tuscany & Florence
Flavors of Southeast Asia
(16 Days)
Singapore, Saigon, Hoi An, Hanoi, Chiang Mai, Bangkok
Food & Wine of Spain
(8 Days)
Madrid & Segovia, Ribera del Duero, San Sebastian with Rioja & Bilbao
Culinary Tour of Mexico
(10 Days)
Oaxaca, Puebla, Mexico City
Food & Wine Tour of Lebanon
(7 Days)
Beirut, Sidon, Tyre, Chouf Mountains, Baalbek, Byblos, Batroun
Culinary Tour of China
(13 Days)
Beijing & Great Wall, Xian, Hangzhou, Shanghai, Hong Kong
Food & Wine of Austria
(7 Days)
Vienna & environs (the Wachau, Burgenland)
Culinary Tour of Japan
(12 Days)
Tokyo, Kanazawa, Yamanaka Onsen, Kyoto
Food & Wine of Australia
(12 Days)
Melbourne, Yarra Valley, Mornington Peninsula, Barossa, Adelaide, McLaren Vale, Margaret River, Perth
Thailand for Foodies
(7 Days)
Bangkok, Chiang Mai
Food & Wine of France & Switzerland
(12 Days)
Paris, Champagne, Burgundy, Beaujolais & Lyon, Lausanne & Gruyeres
Wine Tour of Hungary
(6 Days)
Eger-Tokaj Wine Region, Budapest
Food & Wine of Portugal
(9 Days)
Porto, Douro Valley, Lisbon & environs
Culinary Tour of Greece and Turkey
(10 Days)
Athens, Crete, Istanbul
Culinary Tour of Sicily
(8 Days)
Palermo & Monreale, Trapani, Marsala, Sciacca, Agrigento, Noto, Modica, Taormina, Mount Etna
Culture, Crafts & Cuisine of Ireland
(13 Days)
Dublin, Ballyfin, Ballymaloe, Killarney, Adare, Ashford Castle
Culinary Tour of Peru
(9 Days)
Lima, Sacred Valley, Machu Picchu, Cusco
Morocco for Foodies
(10 Days)
Fez, Marrakesh
Culinary Tour of Israel
(7 Days)
Jerusalem, Tel Aviv
France for Foodies
(12 Days)
Paris, Beaujolais & Lyon, Avignon, Luberon Valley, Cote d'Azur
Singapore for Foodies
(4 Days)
Culinary Tour of India
(13 Days)
Delhi, Udaipur, Mumbai, Chennai
Culinary Tour of South Korea
(5 Days)
Seoul & Jeonju
Best of Piedmont
(5 Days)
The Ultimate Wine Tour: Argentina & Chile
(12 Days)
Colchagua Valley, Santiago & Valparaiso, Mendoza, Buenos Aires
Whisky Tour of Scotland
(12 Days)
Edinburgh, Oban & Islay, Isle of Skye, Ross (Glenmorangie House), Speyside & Aberdeenshire, Perthshire (Gleneagles)
Food & Wine Tour of the Basque Country & Portugal
(14 days)
Bilbao, Biarritz, San Sebastian, Rioja, Ribera del Duero, Douro Valley, Porto, Lisbon
France for Foodies
(12 Days - Departs Daily on a Private Basis)
Paris, Beaujolais & Lyon, Avignon, Luberon Valley, Cote d'Azur

This indulgent private tour of France offers the ultimate experience of one of the world's most iconic culinary destinations. Enjoy in-depth private cultural and gastronomic touring while staying at the country's most beautiful and luxurious hotels and resorts. Also gain insider access to some of the finest cuisine and wines in France (and the world) while luxuriating in the sophistication of Paris, the rustic beauty of Beaujolais, and the romantic landscapes of Provence and the Cote d'Azur.
Begin with three nights in Paris. With your sophisticated expert guide, enjoy a private culinary tour of the city according to your interests. Experience epicurean delights at local markets, pastry shops, cheese shops, chocolate stores, tea salons and more. Shop for specialty kitchen utensils, fine tableware and upscale table linens at leading French retailers. One day, take a private lesson in either French baking or French cooking with an expert instructor. Also enjoy private touring of top cultural attractions according to your interests, such as the Eiffel Tower, the Louvre Museum, Notre Dame Cathedral and more. In the evenings, reservations will be made for you at favorite neighborhood bistros, refined brasseries and fine-dining restaurants serving traditional French haute cuisine and innovative contemporary gastronomy.
Next, take a TGV high-speed train to Lyon, the gastronomic capital of France, to see Roman ruins, explore the centuries-old network of traboules (hidden passageways) and perhaps enjoy a lunch of Lyonnais delicacies such as delicate poached fish quenelles at one of the country's best restaurants. Continue to the nearby Beaujolais wine region, and spend two nights at the spectacular Chateau de Bagnols, a meticulously restored 13th-century castle hotel surrounded by gardens and orchards. One afternoon, enjoy a private tour of nearby vineyards, wineries and villages. For dinner, try classic Burgundian dishes such as escargots a la Bourguignonne and coq au vin paired with carefully selected local wines.
Next, transfer to Provence, an enchanting region where fragrant olive oil, aromatic herbs and sun-ripened Mediterranean produce form the backbone of the revered local culinary tradition. Spend one night at luxury hotel with a renowned restaurant in historic Avignon. Then, transfer to the idyllic Luberon Valley for two nights at a luxury farmhouse hotel set among vineyards and farmland. Enjoy private touring in picturesque Provencal villages, as well as visits to specialty food shops, wineries and cultural sites. Along the way, stop at daily markets to mix with locals buying seasonal fruits and vegetables, fresh and dried herbs such as thyme and lavender, and flavorful dips and spreads such as tapenade (olives), anchoiade (anchovies) and caviar de poivrons (bell pepper).
Conclude with three nights on the stylish Cote d'Azur in a luxurious hotel overlooking the Mediterranean Sea. With a private driver-guide at your disposal, visit the most interesting local towns, such as Nice, Cannes, Eze, Grasse, Saint-Paul de Vence, Antibes or Monaco. Browse high-end shops, discover medieval backstreets, and visit local wineries, markets and museums. Stop to savor favorite street foods such as socca (a chickpea-flour pancake), local pastries such as the orange flower-scented tarte Tropezienne and elegant meals featuring fresh seafood caught nearby.
Itinerary Overview
Day 1
Arrive Paris


Private arrival transfer to hotel for 3 nights

Day 2
Paris


Full-day private culinary and cultural touring

Day 3
Paris


Half-day private pastry-making or cooking class

Day 4
Paris – Lyon – Beaujolais


Private transfer to train station and first-class tickets on TGV train to Lyon. Afternoon private city touring and transfer to chateau hotel for 2 nights

Day 5
Beaujolais


Full-day private wine touring

Day 6
Beaujolais - Avignon


Private transfer to hotel for overnight. Afternoon private touring

Day 7
Avignon – Luberon Valley


Private transfer to hotel for 2 nights with private culinary and/or wine touring en route

Day 8
Luberon Valley


Full-day private food and wine touring and visits to local markets and villages

Day 9
Luberon Valley – Cote d'Azur


Private transfer to hotel for 3 nights

Day 10
Cote d'Azur


Full-day private culinary, wine and/or cultural touring

Day 11
Cote d'Azur


At leisure at resort

Day 12
Depart Nice
Private airport transfer
Hotels
| | |
| --- | --- |
| Paris: | Four Seasons Hotel George V, Hotel Le Bristol Paris or Shangri-La Paris |
| Beaujolais: | Chateau de Bagnols |
| Avignon: | La Mirande |
| Luberon Valley: | Bastide de Marie |
| Cote d'Azur: | Hotel Du Cap-Eden-Roc, Grand-Hotel du Cap-Ferrat or Chateau Saint-Martin & Spa (Vence), |
Cost
$21,640
Per person (double occupancy)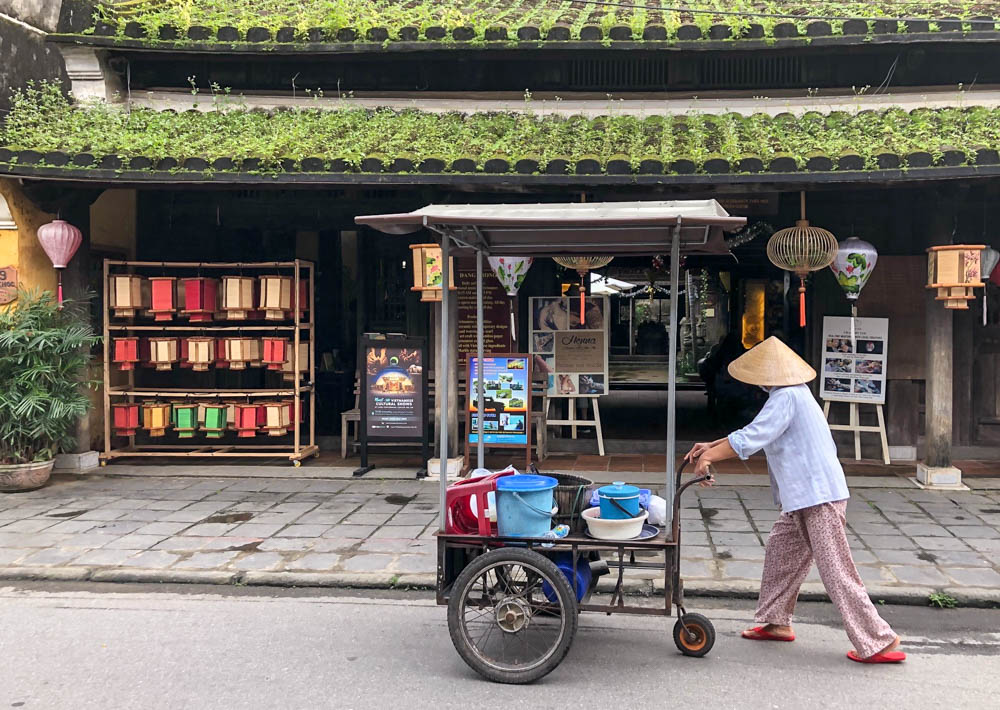 Vietnam for Foodies
(11 Days)
Hanoi, Hue, Hoi An, Saigon
Food & Wine Tour of Italy
(11 Days)
Piedmont, Bologna & Emilia-Romagna, Tuscany & Florence
Flavors of Southeast Asia
(16 Days)
Singapore, Saigon, Hoi An, Hanoi, Chiang Mai, Bangkok
Food & Wine of Spain
(8 Days)
Madrid & Segovia, Ribera del Duero, San Sebastian with Rioja & Bilbao
Culinary Tour of Mexico
(10 Days)
Oaxaca, Puebla, Mexico City
Food & Wine Tour of Lebanon
(7 Days)
Beirut, Sidon, Tyre, Chouf Mountains, Baalbek, Byblos, Batroun
Culinary Tour of China
(13 Days)
Beijing & Great Wall, Xian, Hangzhou, Shanghai, Hong Kong
Food & Wine of Austria
(7 Days)
Vienna & environs (the Wachau, Burgenland)
Culinary Tour of Japan
(12 Days)
Tokyo, Kanazawa, Yamanaka Onsen, Kyoto
Food & Wine of Australia
(12 Days)
Melbourne, Yarra Valley, Mornington Peninsula, Barossa, Adelaide, McLaren Vale, Margaret River, Perth
Thailand for Foodies
(7 Days)
Bangkok, Chiang Mai
Food & Wine of France & Switzerland
(12 Days)
Paris, Champagne, Burgundy, Beaujolais & Lyon, Lausanne & Gruyeres
Wine Tour of Hungary
(6 Days)
Eger-Tokaj Wine Region, Budapest
Food & Wine of Portugal
(9 Days)
Porto, Douro Valley, Lisbon & environs
Culinary Tour of Greece and Turkey
(10 Days)
Athens, Crete, Istanbul
Culinary Tour of Sicily
(8 Days)
Palermo & Monreale, Trapani, Marsala, Sciacca, Agrigento, Noto, Modica, Taormina, Mount Etna
Culture, Crafts & Cuisine of Ireland
(13 Days)
Dublin, Ballyfin, Ballymaloe, Killarney, Adare, Ashford Castle
Culinary Tour of Peru
(9 Days)
Lima, Sacred Valley, Machu Picchu, Cusco
Morocco for Foodies
(10 Days)
Fez, Marrakesh
Culinary Tour of Israel
(7 Days)
Jerusalem, Tel Aviv
France for Foodies
(12 Days)
Paris, Beaujolais & Lyon, Avignon, Luberon Valley, Cote d'Azur
Singapore for Foodies
(4 Days)
Culinary Tour of India
(13 Days)
Delhi, Udaipur, Mumbai, Chennai
Culinary Tour of South Korea
(5 Days)
Seoul & Jeonju
Best of Piedmont
(5 Days)
The Ultimate Wine Tour: Argentina & Chile
(12 Days)
Colchagua Valley, Santiago & Valparaiso, Mendoza, Buenos Aires
Whisky Tour of Scotland
(12 Days)
Edinburgh, Oban & Islay, Isle of Skye, Ross (Glenmorangie House), Speyside & Aberdeenshire, Perthshire (Gleneagles)
Food & Wine Tour of the Basque Country & Portugal
(14 days)
Bilbao, Biarritz, San Sebastian, Rioja, Ribera del Duero, Douro Valley, Porto, Lisbon
We absolutely LOVED India in every way! The cookery lesson and lunch in Udaipur was great…the lunch was delicious, the house was lovely and they were so warm and welcoming. 
~ R.L., Washington, D.C.
Japan was excellent—we all had a blast. Your attention to detail and your ability to be foodie-focused and find outstanding guides sets you apart.
~ R.S., St. Petersburg, FL
One of the highlights of the trip to Bali was the cooking class you arranged in Ubud. Our instructor was the owner of the restaurant and they were so accommodating to our tastes and created a menu just for us. 
~ T.J., Norfolk, VA
Recommended by:
Departures
Conde Nast Traveler
The New York Times
Wall Street Journal
Travel + Leisure
Town & Country
Wine and Truffles in Piedmont, Italy
Touring Toyoso and Tsukiji Markets in Tokyo
Street Food at Singapore's Hawker Centers