Luxury Travel Newsletter
Spring 2013
Interview: Summer Travel in Greece & Turkey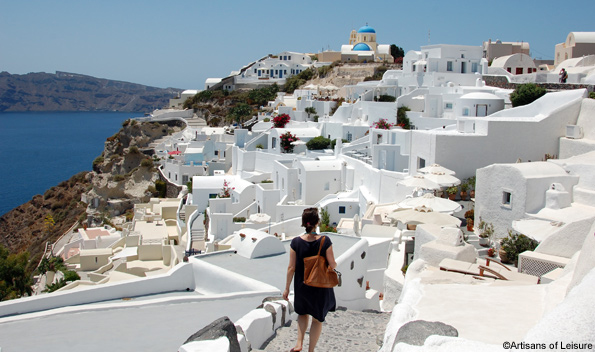 Ashley Ganz in Santorini, Greece
Artisans of Leisure founder and CEO Ashley Isaacs Ganz has spent the past few summers touring in the Mediterranean region, including Greece and Turkey. Our blog features an interview with her discussing a few of her favorite places and experiences:

Q: What's the one place in Turkey that every visitor should see?

I never tire of Istanbul. It's one of the great cities of the world: layers and layers of history, one of the world's best dining scenes, great shopping, great people, and fantastic hotels. For most travelers, Istanbul really warrants 4-5 days.

Q: How about in the Greek Islands?
Santorini is a must for its quintessential Greek scenes: whitewashed villages, blue-roofed churches, the deep blue sea. The visual stimulation is hard to beat!

Read the full interview on our blog.

Italy: A Few of Our Favorite Places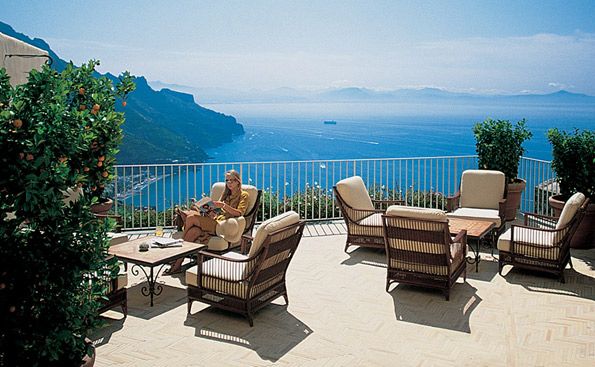 Amalfi Coast, Italy
We love Italy. Its endless travel options beckon us to return often and also make it one of the most popular tour destinations among our travelers.

Our Italy tours are perfect for everyone from families on their first trip to Venice, Florence and Rome to repeat travelers looking forward to visiting a new region such as Sicily or Puglia.

Here are a few Italy tours we recommend for:

Contact us to speak with one of our Italy travel specialists.

Peru beyond Machu Picchu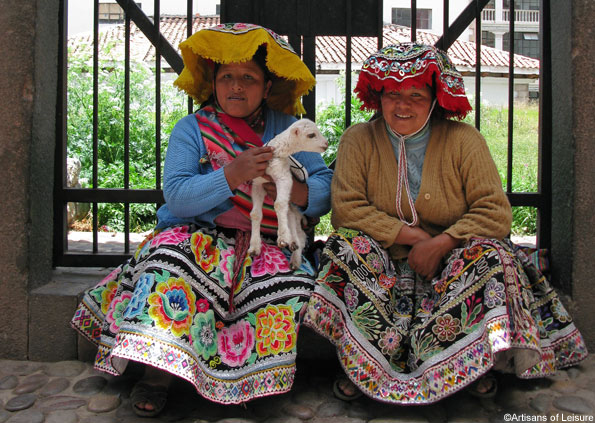 Cusco, Peru
In addition to private touring of spectacular Machu Picchu, our private Peru tours feature many other outstanding cultural, culinary and soft-adventure activities.

A few of our favorites are guided tours through the backstreets of Cusco, private excursions to ancient villages in Colca Canyon, cooking classes in Lima, private hikes or walks to Inca sites in the Sacred Valley, and visiting traditional island communities in Lake Titicaca by private boat.

Our Peru tours also include travel on the legendary Orient-Express Hiram Bingham train to Machu Picchu and luxury Aqua Expeditions cruises on the waterways of the Amazon basin.

June through August offers some of the best weather conditions in Peru, so contact us now to start planning.

A Luxury Journey through Dubai, Abu Dhabi & Oman (slideshow)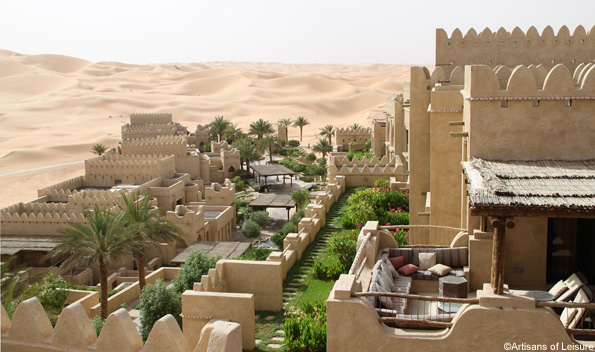 Qasr Al Sarab, a luxury desert resort near Abu Dhabi
We recently traveled to Dubai, Abu Dhabi and Oman, and this slideshow features some of our favorite places and things to do in the region, including seeing futuristic skyscrapers, exploring rugged coastlines and staying at romantic desert resorts.

Many travelers have us arrange stopovers in Dubai and Abu Dhabi en route to other destinations. In both emirates, we arrange private cultural touring and stays at luxury resorts on the beach or in the nearby desert, as in our Dubai in Depth tour.

Families love our Family Tour of the Emirates, which includes options for family-friendly activities such as camel rides, dune bashing, indoor skiing, visits to theme parks and water parks, cultural touring, scenic flights over artificial islands, and much more.

Our Introduction to Dubai & Oman tour is perfect for travelers who want more in-depth cultural experiences that feature the best of the modern and traditional sides of the Arabian Peninsula.

All of our tours in Oman and the UAE feature private touring with the best local guides and accommodation at over-the-top luxury hotels and resorts.


Launch Dubai, Abu Dhabi & Oman slideshow

Exclusive Switzerland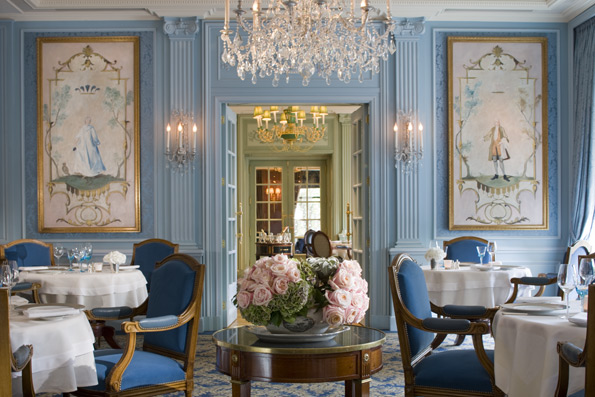 Four Seasons Hotel des Bergues Geneva, Switzerland
Switzerland is famous for beautiful mountain scenery, but it also offers some of Europe's most exquisite design, luxury hotels and resorts, and food and wine.

Our private Switzerland tours combine the absolute best of these typically Swiss experiences, such as relaxing at the luxurious Beau-Rivage Palace in Lausanne, touring a Swiss chocolate factory, venturing into the spectacular alpine landscapes of the Berner Oberland, hiking around the Matterhorn, cruising on Lake Lucerne, visiting incredible contemporary architecture and top museums around Basel, and wine tasting in the Lavaux wine region.

For more inspiration, consider some of our most popular tours such as Highlights of Switzerland, Family Tour of Switzerland and Luxuries of Switzerland. We also recommend combining Switzerland with Lake Como in Italy.

The Best of Normandy, France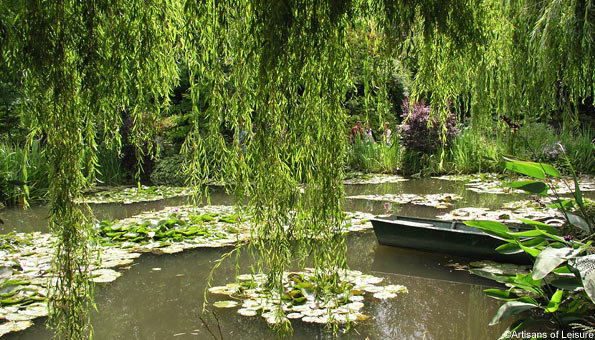 The gardens of Giverny in Normandy, France
After Paris, Normandy is one of the most popular destinations in France for our travelers. One reason is the region's easy access from Paris. But more importantly, Normandy offers an incredible variety of interesting and rewarding experiences.

Our private tours in Normandy include visiting the World War II D-Day landing beaches with an expert, touring Claude Monet's Giverny and other beautiful gardens, traveling along the cheese and cider routes, seeing Impressionist art destinations, visiting the upscale beach town of Deauville, and touring the extraordinary island monastery of Mont Saint-Michel in neighboring Brittany.

A few of our favorite tours that feature the best of Normandy are Highlights of Paris & Normandy, Family Tour of France and Best of Normandy & Paris. Each includes private touring, customized activities and accommodation at chateau-style or historic luxury hotels in Normandy.

New Holland & Belgium Tours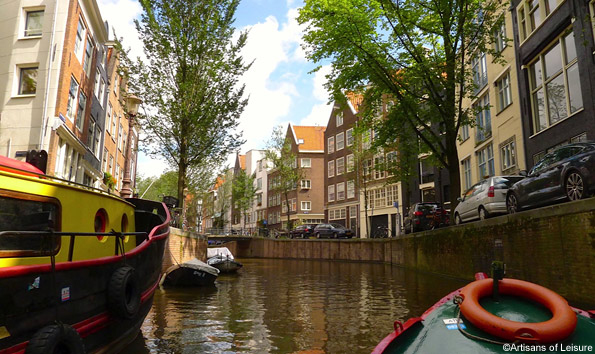 Our tours include a private boat cruise on the canals of Amsterdam
We are excited to announce that our new private tours in Holland and Belgium are now online. The tours include activities that bring the best out of each destination, such as a private cruise along the canals of Amsterdam, visiting elegant house museums and private courtyard gardens, seeing some of Europe's greatest art treasures, visiting Delft and its famous porcelain factory, walking through cheese markets, and touring atmospheric historic towns such as Bruges and Maastricht.

Summer is the perfect time to visit the region, so contact us now to start planning a tour.

On Our Blog: China, Cambodia and Laos
Be sure to refer often to our luxury travel blog to read in-depth articles on Artisans of Leisure travel experiences around the world.

Recent posts feature tea tastings in China, a rustic-luxury private island retreat in Cambodia, and a private excursion along the Mekong River to visit Buddhist caves outside Luang Prabang, Laos.

Read more at www.artisansofleisuretraveler.com.


Private touring. Only the best hotels. Our world of expertise.

Contact your preferred travel consultant or call (800) 214-8144.