Luxury Travel Newsletter
May 2023
Plan Now for Summer!
We love traveling in summer, when many of our favorite destinations have beautiful weather that's ideal for visiting cultural sites, enjoying outdoor activities, dining outside and relaxing by the pool.

Some of our favorite destinations include:
Contact one of our travel experts to start planning a private, customized tour based on your interests.
Special Luxury Trips for Grandparents Traveling with Grandchildren
More and more grandparents want to take personalized, one-of-a-kind private tours with their grandchildren.
Need inspiration? Consider:
Seeing iconic sites such as the Colosseum in Rome, the Eiffel Tower in Paris and the Tower of London
Exploring family history in places such as Scotland, Ireland, South Korea and Italy
Tours that are designed around a grandchild studying abroad in destinations such as Australia and Japan
Visiting sites that coincide with themes that grandchildren are studying in school such as the Acropolis in Athens, the D-Day beaches in Normandy, and the Anne Frank House in Amsterdam
Hands-on lessons such as making custom watches in Switzerland and learning to make pizza and gelato in Italy
Wildlife tours including luxury safaris in South Africa and Kenya, visiting a koala sanctuary in Australia, and seeing giant tortoises in the Galapagos Islands in Ecuador
Going on a VIP tour of The Making of Harry Potter at Warner Bros. Studio Tour London and touring The Lord of the Rings sites in New Zealand
Soft-adventure tours that are suited to grandchildren and grandparents alike, such as seeing glaciers in Iceland and fjords in Norway, scenic walks in Switzerland, floating in the Dead Sea in Israel and Jordan, desert excursions in Dubai and Abu Dhabi, and private dinners in the desert in Morocco
Pop-culture tours in Japan and South Korea
Planning around major sporting events such as Wimbledon, the Olympics, FIFA World Cup and Formula 1 races
Cultural tours in countries such as Spain, Greece, Egypt, Japan, Vietnam, Thailand and Peru
View our tours and contact us to start planning a customized tour based on your family's interests.
Just Back: A Luxurious Honeymoon in Morocco
Artisans of Leisure travel specialist Sara Torkos just returned from an incredible honeymoon in Morocco, where she traveled in Artisans of Leisure style throughout the country. She stayed at top luxury resorts, explored the medinas of Fez and Marrakesh, summited the highest mountain in Morocco and spent a night in the Sahara Desert.



See photos and read more about Sara's Morocco honeymoon tour.

Morocco is an ideal destination for any travelers seeking luxury, culture, style and scenic beauty.

View our private Morocco tours and contact us for more information.
What's Hot Now: Japan
Our Japan tours have been experiencing unprecedented demand since Japan reopened to visitors in October 2022. We're busy planning Japan tours for this summer and autumn and into 2024. We highly recommend contacting us as soon as possible if you are thinking about visiting Japan, especially during the popular cherry blossom and fall foliage seasons.

Artisans of Leisure is renowned for insider expertise on Japan, and many of our travel specialists have lived in and traveled extensively around the country.

A few of our favorite Japan tours include:
View our private Japan tours.
Contact one of our Japan experts to start designing a private, customized Japan trip filled with enriching cultural experiences, beautiful scenery, and unique activities and access throughout the country.
The Best of Lisbon, Portugal
Beautiful, vibrant Lisbon is one of our favorite destinations in Portugal. We arrange private insider touring of the best of the city, including:
Exploring picturesque neighborhoods such as Alfama, Bairro Alto and Belem to see tile-adorned buildings, historic cafes and notable landmarks
Private behind-the-scenes tours of exquisite interiors and artisans' workshops
Learning about the Jewish history of Lisbon
Sampling pasteis de nata (traditional custard tarts) in a historic bakery
Seeing spectacular gardens and palaces
Insider shopping tours that visit historic boutiques
Touring fascinating museums such as the National Tile Museum and the Calouste Gulbenkian Museum
Private excursions to Sintra and Cascais
Wine tasting excursions
Golfing at top courses
Dining at memorable restaurants
Lisbon is an amazing destination on its own. It also combines well with other parts of Portugal, as well as Spain and Morocco.
View our private tours in Lisbon and other destinations in Portugal.
Contact one of our Portugal travel experts to start planning a private tour of the best of Lisbon and beyond.
In the Press: Robb Report & Conde Nast Traveler
We're thrilled that Artisans of Leisure has recently been recognized as one of the top travel companies in the world by Robb Report and Conde Nast Traveler!
This recognition is an incredible honor and a testament to our amazing team.
Read more about Artisans of Leisure in the press.
We also hope you will take a moment to vote for us in the Conde Nast Traveler 2023 Readers' Choice Awards Survey.
Just Back: Egypt
Egypt is consistently one of our most popular tour destinations. Travelers on our private Egypt tours love exploring the country with their own private Egyptologist guides, who take them to iconic sites such as the Pyramids and ancient temples along the Nile River.
We recently returned from an incredible trip through Egypt that featured the highlights of Cairo, Luxor, Aswan and Abu Simbel.

See photos and read more about our Egypt trip.
Egypt combines well with nearby destinations such as Jordan, Israel and Dubai.
View our luxury Egypt tours and contact us to start planning an amazing Egypt trip.
Spotlight on London in 2023
This is an exciting year to visit England, with the recent coronation of King Charles III, exciting hotel reopenings, new art exhibits and much more.
Some of our favorite London experiences include:
A VIP behind-the-scenes tour of the Churchill War Rooms
Afternoon tea in one of our favorite tearooms
Visiting historic sites such as the Tower of London, Westminster Abbey and Buckingham Palace
Shopping at department stores, Savile Row tailors, antiques centers and food markets
Family activities such as touring Shakespeare's Globe, riding the London Eye and attending sporting events
Staying at a legendary hotel such as Claridge's, The Ritz London and The Cadogan, a Belmond Hotel
Private excursions to Windsor Castle, the Cotswolds and Oxford
Exclusive experiences such as attending the Ceremony of the Keys at the Tower of London
Touring heritage home interiors and gardens
Combining London with the English countryside, Scotland, Paris, Belgium or Amsterdam
Our travel specialists visit London throughout the year. Contact us to plan a private tour that features the very best of London and other favorite destinations in England and the United Kingdom.
Top 10 Favorite Experiences in Israel
We recently returned from Israel, where we enjoyed some of our favorite places and activities including:
In-depth food and wine touring
Touring the Old City of Jerusalem
Visiting Masada
Floating in the Dead Sea
Touring in the Judean and Negev deserts
Visiting historical and geopolitical sites in the Galilee
Insider touring in Tel Aviv
Insider religious and cultural heritage activities in Jerusalem
VIP access and exclusive experiences, such as an after-hours visit at one of Jerusalem's most important sites
Family activities for hands-on learning about Israel's history and culture

Read more about these experiences and see photos from our recent trip.
Israel is one of our most popular tour destinations throughout the year. It's great on its own or combined with other destinations in the Middle East and Europe.
Contact one of our Israel experts or view our private Israel tours for more information.
Luxury Train Journeys: Venice Simplon-Orient-Express & More
Have you always dreamed of taking the Venice Simplon-Orient-Express train? Artisans of Leisure can customize a private tour that incorporates one or more nights aboard this legendary luxury train in conjunction with private touring in stunning cities along the route, such as Venice, Istanbul, Paris, Verona and London.
Travelers who book Belmond train journeys and hotel stays through Artisans of Leisure receive significant added value. Contact us for more information.
Read more on our blog about other renowned luxury train journeys we book, including Rovos Rail in South Africa, the Grand Tour Train in France and the Glacier Express in Switzerland.
On Our Blog: France, Amsterdam, South Korea, Australia, Barcelona & More
For travel inspiration, be sure to check our blog regularly. Recent travel articles include:
Rave Reviews from Our Travelers
We love receiving feedback from our travelers!
"We have traveled extensively around the world.
Artisans of Leisure is by far and away the best travel company!!!"
~ M.F., Bedford Corners, NY
"What an absolutely fantastic trip we had, thanks to the amazing itinerary you prepared for us!!! Another once-in-a lifetime experience! You have created some memories for us, which we will have for a lifetime. Thank you and the entire team at Artisans of Leisure – you make dreams come true!"
~ I.E., Ewa Beach, Hawaii
"Our trip was incredible! Truly a dream. We enjoyed every moment of it from beginning to end."
~ K.H., Chappaqua, NY
"We had a fantastic time! An experience we will never forget and will never duplicate. The hotels you provided were wonderful, our guide and driver were terrific, knowledgeable, entertaining and fun to be around. The country, people and culture were warm, friendly and engaging. It was truly one of the best if not the best trip we have ever taken."
~ J.G., Scottsdale, AZ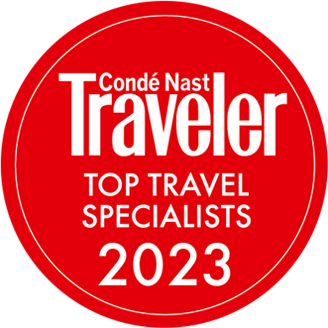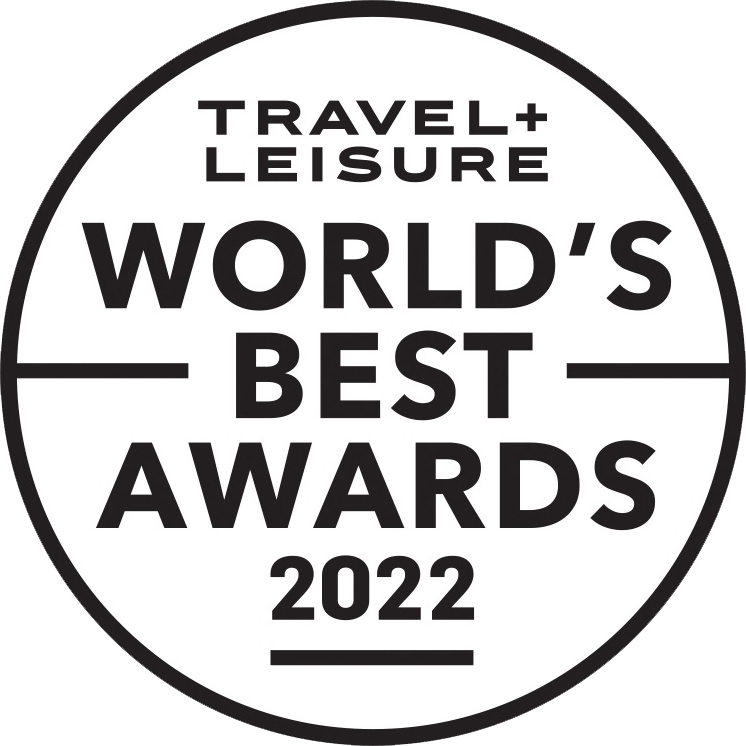 Private touring. Only the best hotels. Our world of expertise.