Luxuries of South Africa
(11 days)
Cape Winelands, Cape Town, Sabi Sand Reserve, Kruger National Park or Thornybush Reserve
Cape Town in Depth
(6 days)
Cape Town with Cape Peninsula & Cape Winelands
Highlights of South Africa & Victoria Falls
(12 days)
Cape Winelands, Cape Town, Victoria Falls, Sabi Sand Reserve
Malaria-free South Africa
(11 days)
Kalahari Desert, Cape Town, Madikwe Game Reserve
Introduction to South Africa
(8 Days)
Cape Town, Greater Kruger NP
Family Tour of South Africa & Victoria Falls
(10 days)
Cape Town, Victoria Falls, Sabi Sand Reserve
Romantic South Africa
(10 days)
Cape Winelands, Cape Town, Greater Kruger NP
Cape Town & Beyond
(8 days)
Cape Winelands, Hermanus, Cape Town
Journey Through South Africa
(14 days)
Johannesburg, Kalahari Desert, Cape Town, Cape Winelands, Greater Kruger NP
Multi-country Tours
Classic South Africa, Botswana & Victoria Falls
(14 days)
Cape Winelands, Cape Town, Okavango Delta, Victoria Falls, Sabi Sand Reserve
South Africa & Botswana
(13 days)
Cape Winelands, Cape Town, Okavango Delta, Johannesburg, Greater Kruger NP
Romantic Safari & Sea
(13 days)
Cape Winelands, Cape Town, Greater Kruger NP, Beach Resort (Seychelles, Mauritius or Mozambique)
Cairo to the Cape: Egypt & South Africa
(17 days)
Cairo & the Pyramids, Abu Simbel, Nile Cruise (Aswan, Kom Ombo, Edfu, Esna, Luxor), Cape Town, Sabi Sand Reserve
Ultimate Journey Through Southern Africa
(21 days)
Cape Winelands, Cape Town, Greater Kruger NP, Windhoek, Soussusvlei, Skeleton Coast, Johannesburg, Moremi Game Reserve
Journey Through South Africa, Kenya & Tanzania
(16 days)
Cape Winelands, Cape Town, Nairobi, Maasai Mara, Ngorongoro Crater, Singita Grumeti Reserves (Serengeti)
Highlights of South Africa & Namibia
(15 Days)
Cape Winelands, Cape Town, Sossusvlei, Skeleton Coast, Johannesburg, Greater Kruger NP
Luxury Tours & Safaris in South Africa
South Africa is a stunning, once-in-a-lifetime destination for many travelers, and it deserves to be done right: the Artisans of Leisure way.
Our in-house South Africa specialists have traveled throughout this incredibly beautiful and diverse country, and have carefully designed tours that showcase the extraordinary wildlife, landscapes, food and wine, and cultural attractions.
Our private South Africa tours feature the best luxury safari lodges in the game parks and private game reserves that offer optimal (and uncrowded) wildlife viewing opportunities, including Singita and other legendary properties in Sabi Sand Reserve, Kruger National Park and the malaria-free Madikwe Reserve.
In beautiful Cape Town, private touring with our expert guides is the ideal way to explore iconic destinations such as Table Mountain, Robben Island and the Cape Peninsula, experience the sophisticated art, shopping and dining scene, and to enjoy wine touring in the spectacular Winelands.
Other highlights of our South Africa tours are a visit to spectacular Victoria Falls in neighboring Zambia; an overnight journey on one of the world's most luxurious trains; a private tour of Soweto township; private visits to important archaeological sites; private cooking classes; shopping for baskets, beadwork, diamonds, ostrich leather goods and other local specialties; and much more.
South Africa is an essential component in our multi-country tours in Africa, including destinations in Botswana, Mauritius and Egypt, and combines well with a stopover in many of Europe's most interesting cities.
Our private luxury tours and safaris in South Africa feature:
Preferred rooms in the best safari lodges, hotels and resorts
Touring with expert local guides
Highly personalized itinerary planning
Expert advice from our South Africa specialists, all of whom have traveled extensively in the region
Exclusive access to museums, historic homes, vineyards, and other cultural attractions
24-hour access to our associate offices throughout South Africa
Internal transportation, including flights, luxury train tickets, as well as ground, airport and restaurant transfers.
Restaurant and spa reservations, shopping recommendations, tickets to cultural events, and exclusive access to local activities and experts
All South Africa tours are private, depart daily, and can be customized to suit individual interests and schedules. Please contact us at (800) 214-8144 for more information about our private luxury safaris and tours.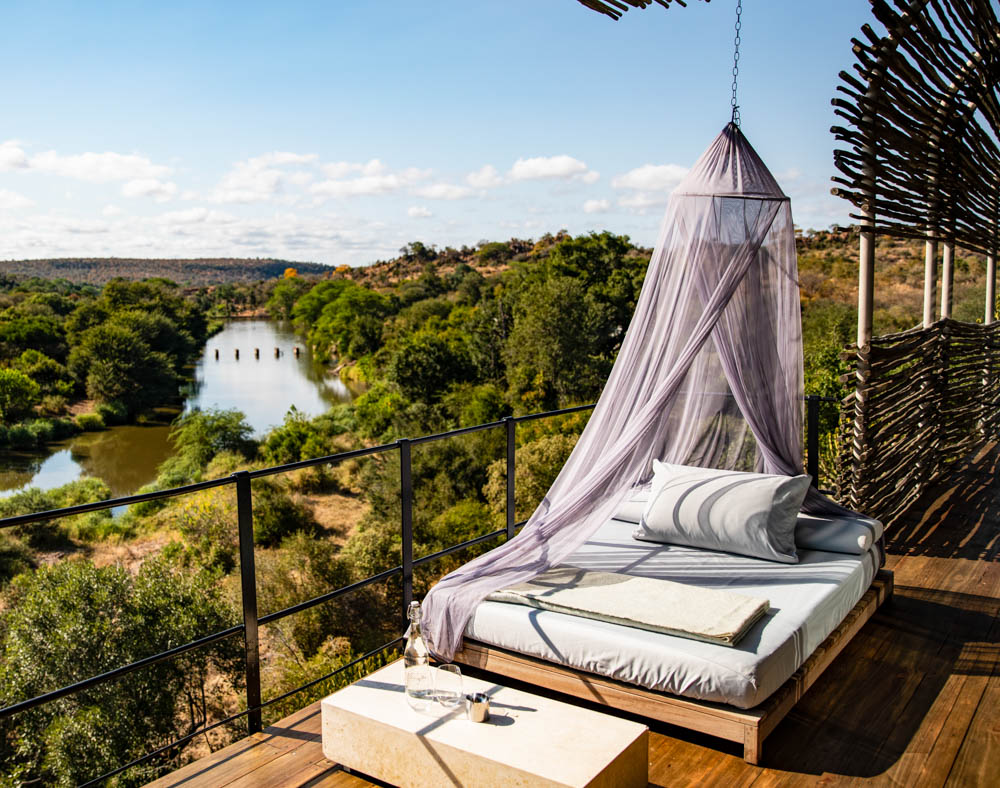 Luxuries of South Africa
(11 days)
Cape Winelands, Cape Town, Sabi Sand Reserve, Kruger National Park or Thornybush Reserve
Cape Town in Depth
(6 days)
Cape Town with Cape Peninsula & Cape Winelands
Highlights of South Africa & Victoria Falls
(12 days)
Cape Winelands, Cape Town, Victoria Falls, Sabi Sand Reserve
Malaria-free South Africa
(11 days)
Kalahari Desert, Cape Town, Madikwe Game Reserve
Introduction to South Africa
(8 Days)
Cape Town, Greater Kruger NP
Family Tour of South Africa & Victoria Falls
(10 days)
Cape Town, Victoria Falls, Sabi Sand Reserve
Romantic South Africa
(10 days)
Cape Winelands, Cape Town, Greater Kruger NP
Cape Town & Beyond
(8 days)
Cape Winelands, Hermanus, Cape Town
Journey Through South Africa
(14 days)
Johannesburg, Kalahari Desert, Cape Town, Cape Winelands, Greater Kruger NP
Multi-country Tours
Classic South Africa, Botswana & Victoria Falls
(14 days)
Cape Winelands, Cape Town, Okavango Delta, Victoria Falls, Sabi Sand Reserve
South Africa & Botswana
(13 days)
Cape Winelands, Cape Town, Okavango Delta, Johannesburg, Greater Kruger NP
Romantic Safari & Sea
(13 days)
Cape Winelands, Cape Town, Greater Kruger NP, Beach Resort (Seychelles, Mauritius or Mozambique)
Cairo to the Cape: Egypt & South Africa
(17 days)
Cairo & the Pyramids, Abu Simbel, Nile Cruise (Aswan, Kom Ombo, Edfu, Esna, Luxor), Cape Town, Sabi Sand Reserve
Ultimate Journey Through Southern Africa
(21 days)
Cape Winelands, Cape Town, Greater Kruger NP, Windhoek, Soussusvlei, Skeleton Coast, Johannesburg, Moremi Game Reserve
Journey Through South Africa, Kenya & Tanzania
(16 days)
Cape Winelands, Cape Town, Nairobi, Maasai Mara, Ngorongoro Crater, Singita Grumeti Reserves (Serengeti)
Highlights of South Africa & Namibia
(15 Days)
Cape Winelands, Cape Town, Sossusvlei, Skeleton Coast, Johannesburg, Greater Kruger NP
The South Africa trip was beyond amazing. The guides and trackers were wonderful and very knowledgeable. We couldn't have been happier.
~ J.D., Newtonville, MA
Our honeymoon in South Africa and the Seychelles was AMAZING! Everything went perfectly and we loved how it felt so special….the destinations and hotels were superb!
~ S.A., Doha, Qatar
The lodges in South Africa were incredible and we loved our guide. The Artisans of Leisure on-the-ground representatives were invaluable…It was spectacular. 
~ V.R., McLean, VA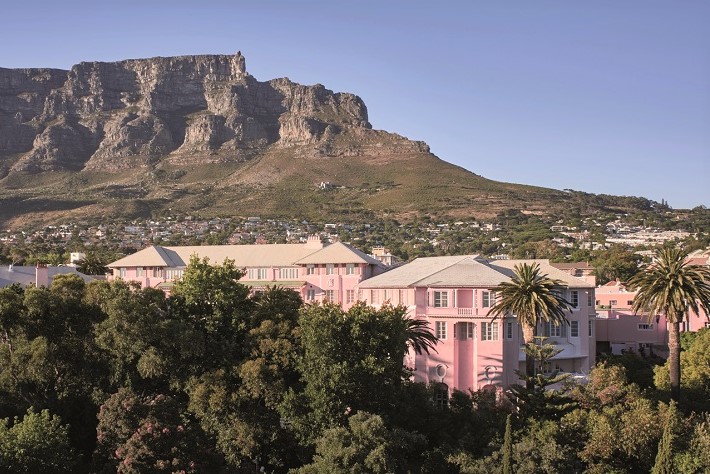 Recommended by:
Departures
Conde Nast Traveler
The New York Times
Wall Street Journal
Travel + Leisure
Town & Country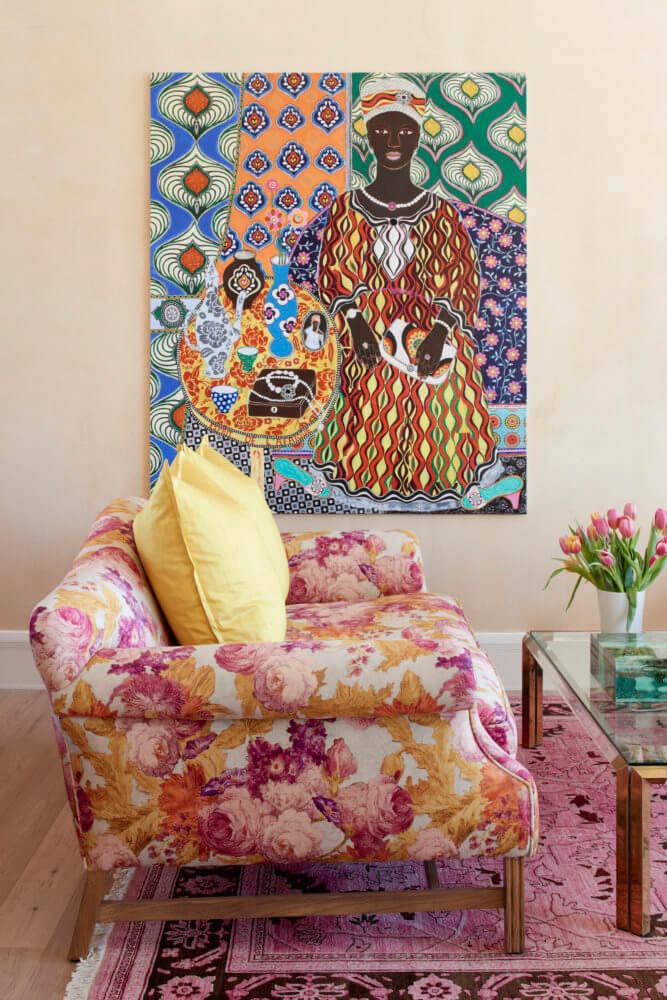 Seeing the Big Five in South Africa
The Safari Experience in East and Southern Africa
A Luxurious South Africa Honeymoon
The Very Best of South Africa: Safaris, Luxury, Culture & More
Grootbos Private Nature Reserve: Luxury & Sustainability in South Africa
Over-the-top African Safaris: New Lodge Openings
Cape Town: Five Favorite Excursions
Must Stay: La Residence in South Africa's Cape Winelands
The Best of South Africa & Rwanda
Private Touring in Johannesburg: Art, Shopping, History & More
Must Stay: Singita Lebombo in South Africa
Just Back: South Africa, Victoria Falls & Botswana
A Conversation with an Expert Ranger at Singita Boulders, South Africa