Highlights of Portugal
(7 Days)
Porto & Douro Valley, Lisbon & Sintra
Best of Lisbon & Beyond
(5 Days)
Lisbon & Sintra
Essence of Portugal
(8 Days)
Porto, Douro Valley, Lisbon & Sintra
Portugal in Style
(10 Days)
Porto & Douro Valley, Lisbon & Sintra, Algarve
Exclusive Portugal
(11 Days)
Porto & Douro Valley, Lisbon & Sintra, Madeira
Romantic Portugal
(11 Days)
Algarve, Lisbon & Sintra, Douro Valley, Porto
Jewish Tour of Portugal
(10 Days)
Porto with Douro Valley & Belmonte, Alentejo region with Castelo de Vide, Marvao & Evora, Lisbon with Sintra, Cascais, Obidos & Tomar
Art & Design of Portugal
(8 Days)
Lisbon & Sintra, Porto
Food & Wine of Portugal
(9 Days)
Porto, Douro Valley, Lisbon & environs
Garden Tour of Portugal
(9 Days)
Porto & Douro Valley, Sintra & Cascais, Lisbon
Luxury Golf Tour of Portugal
(9 Days)
Lisbon & environs, Algarve
Multi-country Tours
Highlights of Spain & Portugal
(11 Days)
Barcelona, Madrid, Granada, Seville, Lisbon & Sintra
Highlights of Morocco & Portugal
(14 Days)
Fez, Atlas Mountains, Marrakesh, Lisbon & Sintra, Porto & Douro Valley
Spain, Morocco & Portugal
(17 Days)
Barcelona, Granada, Seville & Cordoba, Madrid, Marrakesh, Atlas Mountains, Lisbon
Food & Wine Tour of the Basque Country & Portugal
(14 days)
Bilbao, Biarritz, San Sebastian, Rioja, Ribera del Duero, Douro Valley, Porto, Lisbon
Jewish Tour of Portugal & Spain
(15 Days)
Porto & Douro Valley, Lisbon & Sintra, Seville & Cordoba, Madrid & Toledo, Barcelona & Girona
Luxury Portugal Tours
Our Portugal tours have been designed by our in-house experts to feature the top cultural and historic attractions, excellent local food and wine, and unique activities that showcase the best of Portugal, a gem of a destination that's sure to be a revelation.
Touring with our expert private guides is the ideal way to experience the beauty and traditions of Lisbon, including historic Moorish architecture covered in exquisite tiles, fascinating museums, boutiques specializing in handmade luxury crafts, and the best local club to hear the melancholy strains of fado music.
Beyond Lisbon, our tours feature essential Portuguese experiences such as wine touring in the Douro Valley, exploring historic Jewish sites in whitewashed medieval villages, meeting artisans in local studios, touring Roman ruins and archaeological sites, taking an excursion into the rustic Alentejo region, and walking among the castles and gardens of beautiful Sintra.
Portugal combines well with many destinations in Spain, and several of our tours feature great combinations of the two countries.
Our private Portugal tours feature:
Top rooms in luxury hotels

Private tours and transfers with your own private guides and drivers

Highly personalized itinerary planning

Expert advice from our Portugal specialists

Internal transportation, including flights, train tickets, as well as ground, airport and restaurant transfers

Local contacts at our associate offices throughout Portugal

Restaurant reservations, shopping recommendations, tickets to cultural events and exclusive access to local activities
All tours are private, depart daily, and can be customized to suit individual interests and schedules. Please contact us at (800) 214-8144 for more information about our luxury Portugal tours.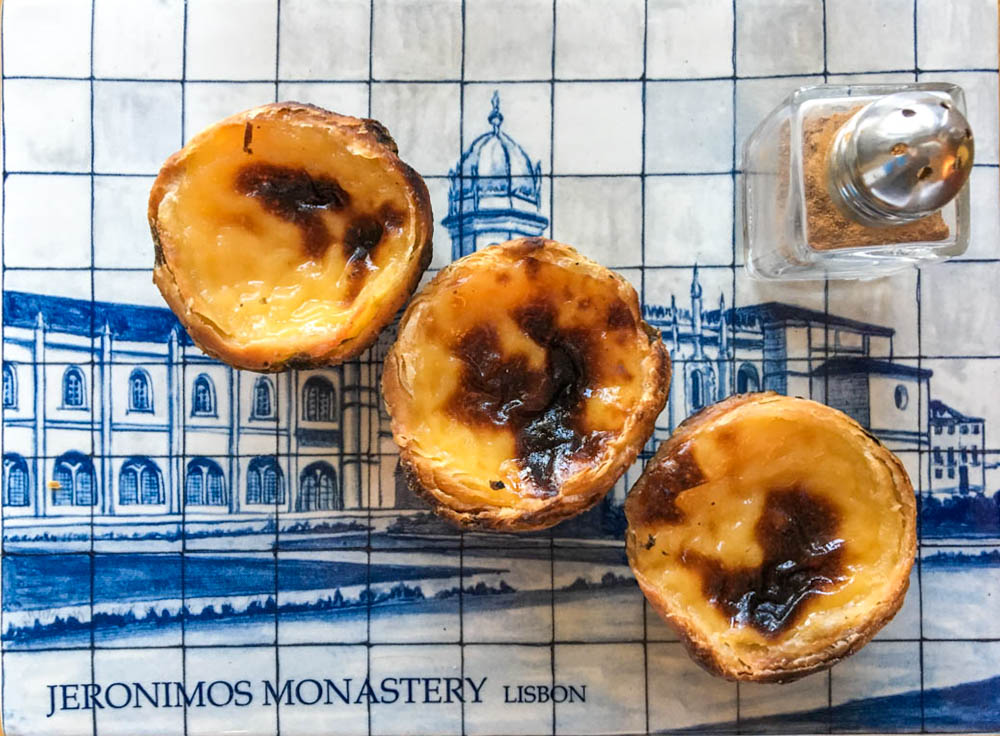 Highlights of Portugal
(7 Days)
Porto & Douro Valley, Lisbon & Sintra
Best of Lisbon & Beyond
(5 Days)
Lisbon & Sintra
Essence of Portugal
(8 Days)
Porto, Douro Valley, Lisbon & Sintra
Portugal in Style
(10 Days)
Porto & Douro Valley, Lisbon & Sintra, Algarve
Exclusive Portugal
(11 Days)
Porto & Douro Valley, Lisbon & Sintra, Madeira
Romantic Portugal
(11 Days)
Algarve, Lisbon & Sintra, Douro Valley, Porto
Jewish Tour of Portugal
(10 Days)
Porto with Douro Valley & Belmonte, Alentejo region with Castelo de Vide, Marvao & Evora, Lisbon with Sintra, Cascais, Obidos & Tomar
Art & Design of Portugal
(8 Days)
Lisbon & Sintra, Porto
Food & Wine of Portugal
(9 Days)
Porto, Douro Valley, Lisbon & environs
Garden Tour of Portugal
(9 Days)
Porto & Douro Valley, Sintra & Cascais, Lisbon
Luxury Golf Tour of Portugal
(9 Days)
Lisbon & environs, Algarve
Multi-country Tours
Highlights of Spain & Portugal
(11 Days)
Barcelona, Madrid, Granada, Seville, Lisbon & Sintra
Highlights of Morocco & Portugal
(14 Days)
Fez, Atlas Mountains, Marrakesh, Lisbon & Sintra, Porto & Douro Valley
Spain, Morocco & Portugal
(17 Days)
Barcelona, Granada, Seville & Cordoba, Madrid, Marrakesh, Atlas Mountains, Lisbon
Food & Wine Tour of the Basque Country & Portugal
(14 days)
Bilbao, Biarritz, San Sebastian, Rioja, Ribera del Duero, Douro Valley, Porto, Lisbon
Jewish Tour of Portugal & Spain
(15 Days)
Porto & Douro Valley, Lisbon & Sintra, Seville & Cordoba, Madrid & Toledo, Barcelona & Girona
Portugal was outstanding — well organized and exactly what we hoped for. Great guides, perfect pace, great variety. Artisans of Leisure is consistently professional and thorough. 
~ P.G., Newtown Square, PA
Our Portugal and France tour was amazing!! The hotels were all wonderful. The tour guides were terrific. Artisans of Leisure customer service went beyond our expectations. 
~ J.K., Garden City, NY
We loved our Spain and Portugal tour and can't thank you enough for your "spot on" recommendations and exceptional handling of all logistics. The guides were personable and true experts.
~ J.K., Los Angeles, CA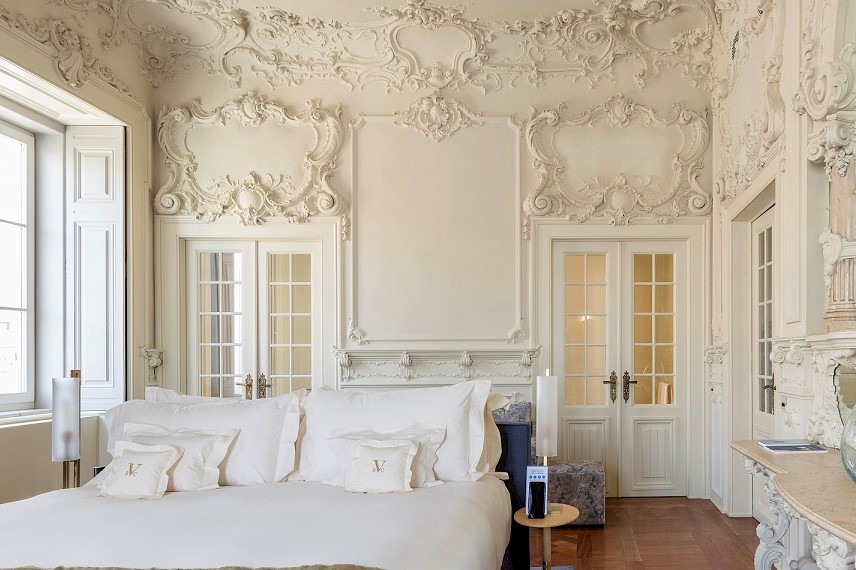 Recommended by:
Departures
Conde Nast Traveler
The New York Times
Wall Street Journal
Travel + Leisure
Town & Country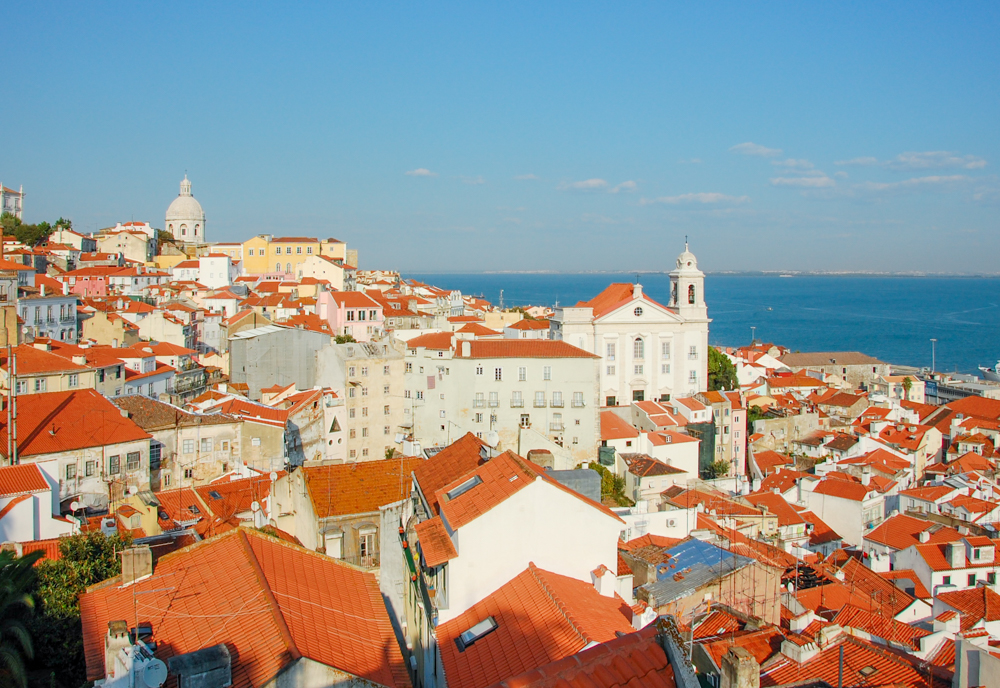 A Private Tour of Palacio da Bolsa (Stock Exchange Palace) in Porto
Blue and White Ceramics and Azulejo Tiles in Portugal
The Douro Valley and Porto, Portugal
Sintra, Portugal: A Favorite Excursion from Lisbon
Private Golf Tours in Portugal & Spain
Just Back: An Incredible Tour of France, Spain & Portugal
An Interview with an Artisans of Leisure Portugal Guide
Portuguese Tiles (azulejos): A Visual Delight & Travel Highlight
A Gourmet Hideaway in Lisbon's Botanical Garden