Introduction to Dubai
(4 days)
Dubai & Arabian Desert
Dubai & Abu Dhabi
(7 Days)
Dubai & Arabian Desert, Abu Dhabi
Exclusive Emirates
(9 days)
Dubai, Arabian Desert, Abu Dhabi
Dubai in Depth
(6 days)
Dubai with Arabian Desert & Abu Dhabi
Dubai & the Desert
(6 days)
Dubai, Arabian Desert
Dubai Stopover
(3 days)
Dubai & Arabian Desert
Abu Dhabi Stopover
(4 Days)
Abu Dhabi
Family Tour of Dubai & the Emirates
(9 days)
Dubai & Arabian Desert, Abu Dhabi
Dubai: City & Sea
(6 days)
Dubai with Abu Dhabi & Arabian Desert
Abu Dhabi & the Desert
(6 days)
Abu Dhabi, Liwa Desert
Multi-country Tours
Best of Dubai & Egypt
(12 days)
Dubai & Arabian Desert, Cairo & the Pyramids, Abu Simbel, luxury Nile River cruise
Best of Dubai & Oman
(12 Days)
Dubai with Arabian Desert & Abu Dhabi, Muscat & Nizwa, Jebel Akhdar (Al Hajar Mountains), Wahiba Sands
Romantic Dubai, Desert & Zighy Bay
(10 days)
Dubai, Zighy Bay, Arabian Desert
Culture & Adventure in Dubai, Abu Dhabi & Oman
(11 days)
Zighy Bay, Dubai, Arabian Desert, Abu Dhabi
Dubai & the Maldives
(11 Days)
Dubai & Arabian Desert, Maldives
Introduction to Israel & Dubai
(11 Days)
Jerusalem & Dead Sea, Tel Aviv, Dubai & Arabian Desert
Journey Through the Middle East
(21 Days)
Cairo & the Pyramids, Abu Simbel, luxury Nile River cruise, Amman, Petra & Wadi Rum, Dead Sea, Jerusalem, Tel Aviv, Dubai & Arabian Desert
Luxury Dubai & Emirates Tours
Dubai is a dynamic, modern metropolis where the beautiful landscapes of the Arabian Desert meet the sparkling beaches of the Persian Gulf.
Our private tours include the region's most interesting cultural attractions, including stunning tile-covered mosques, bustling souks (bazaars) overflowing with textiles, spices and gold jewelry, pristine beaches covered with shells, boat rides on the harbor, visits to stables to see Arabian horses, and access to Dubai's most exclusive shops, golf courses and yacht clubs.
We also arrange excursions to the desert for camel safaris, meals in Bedouin tents, luxury 4WD tours of sand dunes, overnight stays at tented camps or luxury spa hotels, as well as extensions to nearby Oman.
Dubai is an ideal stopover en route to some of our other popular tour destinations, including India and Egypt.
Our private Dubai tours feature:
Preferred rooms at Dubai's best luxury hotels
Your own private guide and/or driver for flexible touring based on your interests
Highly personalized itinerary planning
Expert advice from our Dubai specialists
Local contacts at our associate offices throughout Dubai and the Emirates
Private airport transfers
Restaurant reservations, shopping recommendations, tickets to cultural events and exclusive access to local activities
All tours are private, depart daily, and can be customized to suit individual interests and schedules. Please contact us at (800) 214-8144 for more information about our luxury tours in Dubai and the Emirates.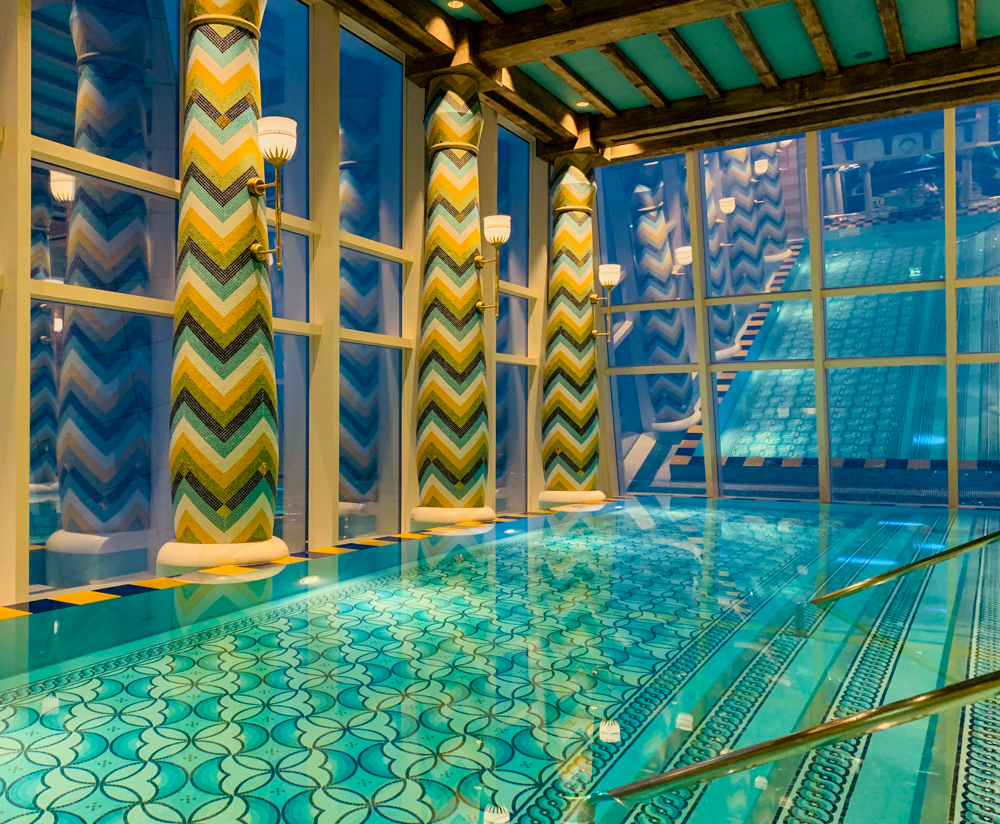 Introduction to Dubai
(4 days)
Dubai & Arabian Desert
Dubai & Abu Dhabi
(7 Days)
Dubai & Arabian Desert, Abu Dhabi
Exclusive Emirates
(9 days)
Dubai, Arabian Desert, Abu Dhabi
Dubai in Depth
(6 days)
Dubai with Arabian Desert & Abu Dhabi
Dubai & the Desert
(6 days)
Dubai, Arabian Desert
Dubai Stopover
(3 days)
Dubai & Arabian Desert
Abu Dhabi Stopover
(4 Days)
Abu Dhabi
Family Tour of Dubai & the Emirates
(9 days)
Dubai & Arabian Desert, Abu Dhabi
Dubai: City & Sea
(6 days)
Dubai with Abu Dhabi & Arabian Desert
Abu Dhabi & the Desert
(6 days)
Abu Dhabi, Liwa Desert
Multi-country Tours
Best of Dubai & Egypt
(12 days)
Dubai & Arabian Desert, Cairo & the Pyramids, Abu Simbel, luxury Nile River cruise
Best of Dubai & Oman
(12 Days)
Dubai with Arabian Desert & Abu Dhabi, Muscat & Nizwa, Jebel Akhdar (Al Hajar Mountains), Wahiba Sands
Romantic Dubai, Desert & Zighy Bay
(10 days)
Dubai, Zighy Bay, Arabian Desert
Culture & Adventure in Dubai, Abu Dhabi & Oman
(11 days)
Zighy Bay, Dubai, Arabian Desert, Abu Dhabi
Dubai & the Maldives
(11 Days)
Dubai & Arabian Desert, Maldives
Introduction to Israel & Dubai
(11 Days)
Jerusalem & Dead Sea, Tel Aviv, Dubai & Arabian Desert
Journey Through the Middle East
(21 Days)
Cairo & the Pyramids, Abu Simbel, luxury Nile River cruise, Amman, Petra & Wadi Rum, Dead Sea, Jerusalem, Tel Aviv, Dubai & Arabian Desert
Our family really enjoyed Dubai. The guide was the highest standard and made the touring very interesting and worthwhile. 
~ R.W., Toronto, Canada
We thoroughly enjoyed our Dubai and Oman tour. The accommodations were spectacular everywhere. Our guide in Dubai City was excellent…The night in the desert was great—it is so serene, and we enjoyed the wildlife experience.
~ M.S., Pittsburgh, PA
Our Dubai, Maldives and India tour was awesome! Everyone was friendly, organized, easy going and knowledgeable. It was very comfortable way to travel. Great suggestions throughout. Artisans of Leisure is a 10 out of 10!
~ E.M., Mission Hills, KS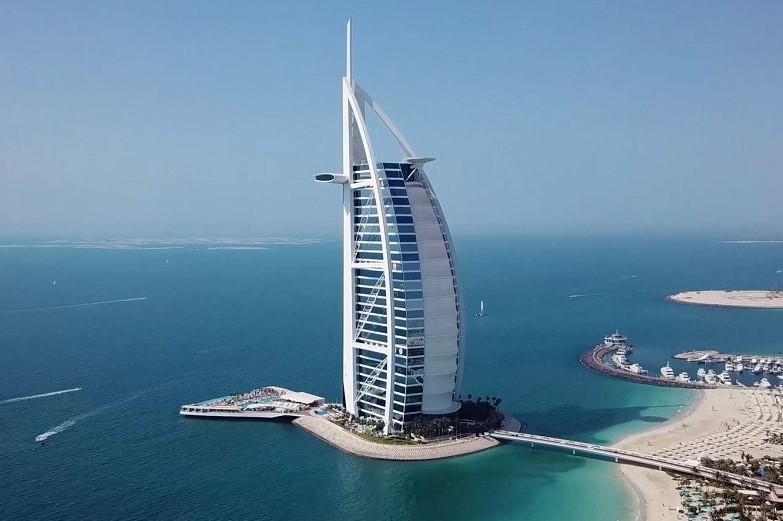 Recommended by:
Departures
Conde Nast Traveler
The New York Times
Wall Street Journal
Travel + Leisure
Town & Country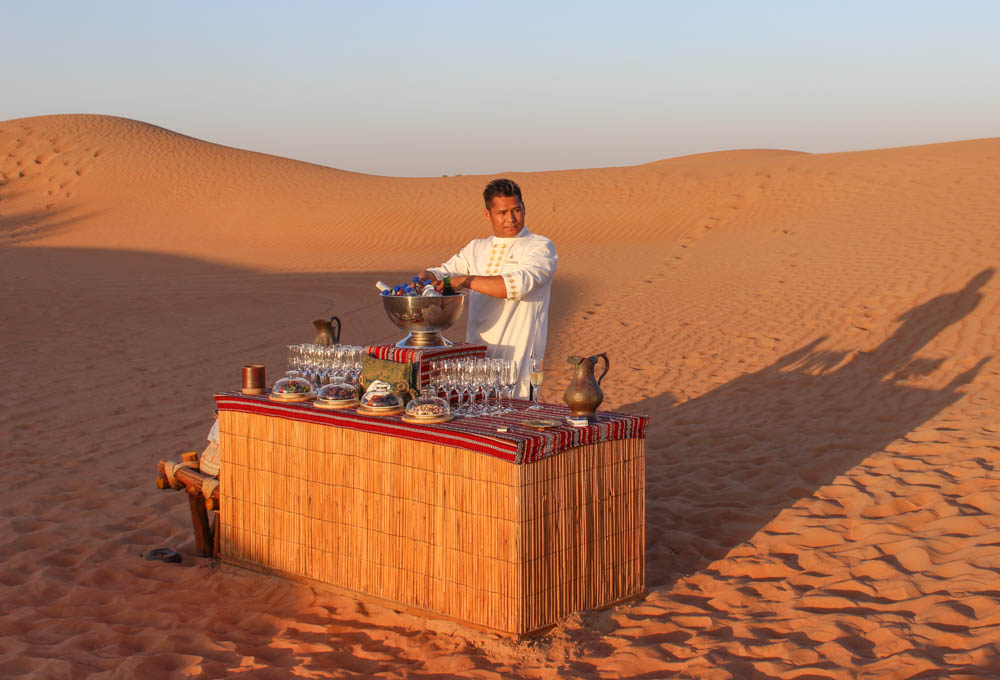 Formula 1 Races: VIP and Exclusive Access
Visiting The Louvre Abu Dhabi while in Abu Dhabi or Dubai
Must Buy: Gold in the Souks of Dubai
A Luxury Journey through Dubai, Oman & Abu Dhabi