Essence of Oman
(8 Days)
Muscat & Nizwa, Jebel Akhdar (Al Hajar Mountains), Wahiba Sands
Introduction to Oman
(6 Days)
Muscat & Nizwa, Wahiba Sands
Highlights of Oman
(9 Days)
Muscat & Nizwa, Wahiba Sands, Salalah
Journey Through Oman
(10 Days)
Muscat & Nizwa, Jebel Akhdar (Al Hajar Mountains), Wahiba Sands, Salalah
Active & Nature Tour of Oman
(9 Days)
Muscat, Ras Al Jinz, Wahiba Sands & Nizwa, Jebel Akhdar (Al Hajar Mountains)
Multi-country Tours
Romantic Dubai, Desert & Zighy Bay
(10 days)
Dubai, Zighy Bay, Arabian Desert
Culture & Adventure in Dubai, Abu Dhabi & Oman
(11 days)
Zighy Bay, Dubai, Arabian Desert, Abu Dhabi
Highlights of Oman & Jordan
(14 Days)
Muscat, Nizwa, Jebel Akhdar (Al Hajar Mountains), Wahiba Sands, Amman, Jerash, King's Highway, Petra, Wadi Rum, Dead Sea
Best of Dubai & Oman
(12 Days)
Dubai with Arabian Desert & Abu Dhabi, Muscat & Nizwa, Jebel Akhdar (Al Hajar Mountains), Wahiba Sands

Luxury Oman Tours
The Sultanate of Oman hugs the coast of the Arabian Peninsula, offering spectacular landscapes where rugged mountains tumble down to secluded beaches and majestic sand dunes stretch to the distant horizon. Tucked into these areas of scenic beauty are fascinating cultural sites, modern cities and beautiful luxury resorts.
Our private Oman tours feature the best of Muscat, the capital of Oman, and popular destinations such as Nizwa, Wahiba Sands, Zighy Bay, Salalah, and Jebel Akhdar and the Al Hajar Mountains.
Travelers on our Oman tours can discover ancient forts, watch the sun set over sand dunes from their private tented camp, visit traditional mudbrick villages, peruse lively markets, tour beautiful mosques, see terraced farms where roses and date palms grow, hike in dramatic wadis and gorges, try a challenging via ferrata route along mountain cliffs, and learn about Omani history and the influence of the frankincense trade routes and aflaj irrigation systems, both protected as UNESCO World Heritage sites.
Our luxury Oman tours also include accommodation at the top luxury resorts along the beaches and in the mountain plateau of Jebel Akhdar, as well as private Bedouin-style tented camps among the dunes of Wahiba Sands.
Oman tours combine well with our private tours elsewhere in the Middle East, including Jordan and Dubai and the Emirates.
Our luxury Oman tours feature:

Preferred rooms at Oman's best luxury hotels, resorts and private tented camps

Your own private guide and/or driver for flexible touring based on your interests

Highly personalized itinerary planning

Expert advice from our Oman specialists

Local contacts at our associate offices throughout Oman and the Middle East

Private airport transfers

Restaurant reservations, shopping recommendations, tickets to cultural events and exclusive access to local activities

All tours are private, depart daily, and can be customized to suit individual interests and schedules. Please contact us at (800) 214-8144 for more information about our luxury tours in Oman.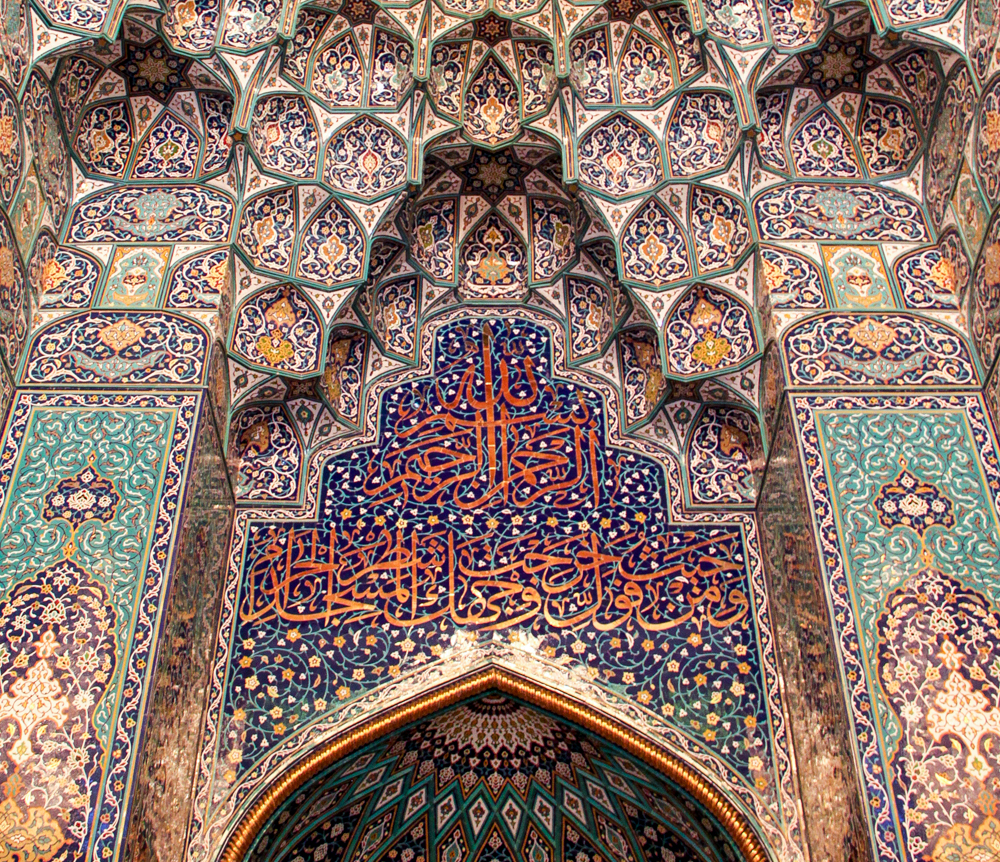 Essence of Oman
(8 Days)
Muscat & Nizwa, Jebel Akhdar (Al Hajar Mountains), Wahiba Sands
Introduction to Oman
(6 Days)
Muscat & Nizwa, Wahiba Sands
Highlights of Oman
(9 Days)
Muscat & Nizwa, Wahiba Sands, Salalah
Journey Through Oman
(10 Days)
Muscat & Nizwa, Jebel Akhdar (Al Hajar Mountains), Wahiba Sands, Salalah
Active & Nature Tour of Oman
(9 Days)
Muscat, Ras Al Jinz, Wahiba Sands & Nizwa, Jebel Akhdar (Al Hajar Mountains)
Multi-country Tours
Romantic Dubai, Desert & Zighy Bay
(10 days)
Dubai, Zighy Bay, Arabian Desert
Culture & Adventure in Dubai, Abu Dhabi & Oman
(11 days)
Zighy Bay, Dubai, Arabian Desert, Abu Dhabi
Highlights of Oman & Jordan
(14 Days)
Muscat, Nizwa, Jebel Akhdar (Al Hajar Mountains), Wahiba Sands, Amman, Jerash, King's Highway, Petra, Wadi Rum, Dead Sea
Best of Dubai & Oman
(12 Days)
Dubai with Arabian Desert & Abu Dhabi, Muscat & Nizwa, Jebel Akhdar (Al Hajar Mountains), Wahiba Sands

We thoroughly enjoyed our Dubai and Oman tour. The accommodations were spectacular everywhere. 
~ M.S., Pittsburgh, PA
We had a fantastic time in Oman, Dubai, the desert and Abu Dhabi. Our guide was great and the touring was very interesting. We're so glad we took your hotel advice.
~ M.K., Kansas City, MO
Our entire Dubai, Abu Dhabi and Oman experience was marvelous and memorable. In Oman, our guide and driver were excellent, and we shared fascinating experiences with them. Thanks once more to Artisans of Leisure.
~ M.G., Calgary, Canada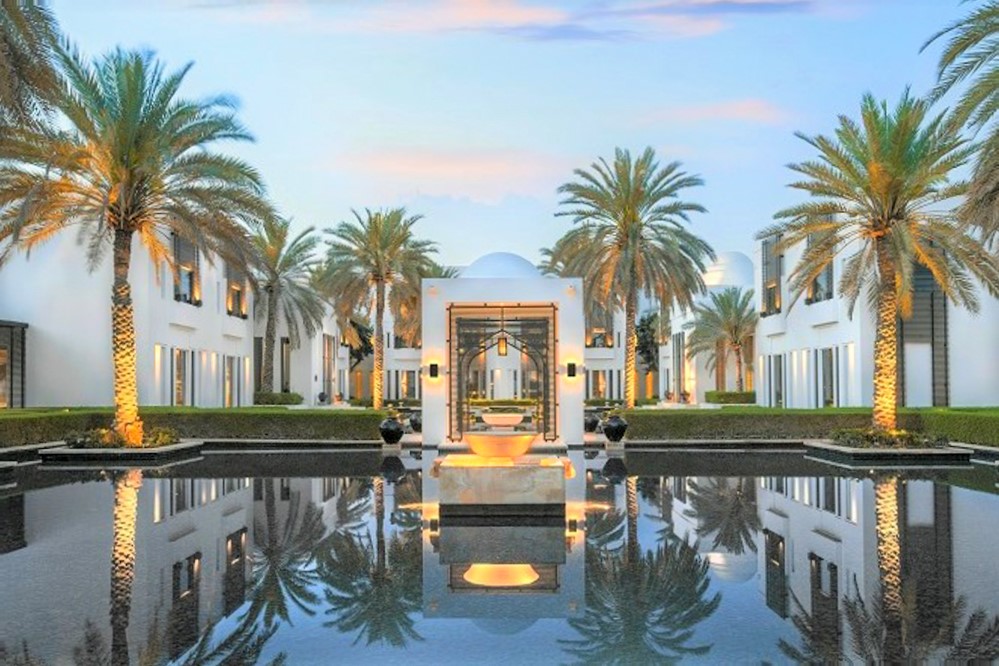 Recommended by:
Departures
Conde Nast Traveler
The New York Times
Wall Street Journal
Travel + Leisure
Town & Country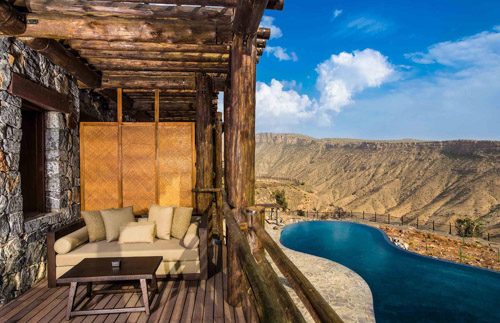 Just Back: A Private Luxury Tour Oman
The Best of Oman: Culture, Adventure & Luxury
Must Stay: Alila Jabal Akhdar in Oman
A Luxury Journey through Dubai, Oman & Abu Dhabi