Introduction to Japan
(6 Days)
Tokyo, Kyoto
A Week in Japan
(7 Days)
Tokyo, Hakone, Kyoto
Family Tour of Japan
(10 Days)
Tokyo, Hakone & Mount Fuji, Kyoto & Hiroshima
Highlights of Japan
(11 Days)
Tokyo, Hakone, Kyoto, Kanazawa
Essence of Japan
(12 Days)
Tokyo, Hakone & Kamakura, Kyoto
Culinary Tour of Japan
(15 Days)
Tokyo, Kanazawa, Yamanaka Onsen, Kyoto & Osaka
Contemporary Art & Architecture of Japan
(14 Days)
Tokyo, Kanazawa, Kyoto & Miho Museum, Naoshima, Tokyo
Traditions of Japan
(16 Days)
Tokyo, Nikko, Kyoto, Kanazawa, Takayama
Best of Japan
(17 Days)
Tokyo, Hakone & Kamakura, Kyoto, Yamanaka Onsen, Kanazawa
Cherry Blossoms: Sakura Season in Japan
(9 Days)
Tokyo, Hakone, Kyoto
Japan: Culture, Cuisine & Hot Springs
(14 Days)
Tokyo, Hakone, Kyoto, Yamanaka Onsen, Kanazawa
Romantic Japan
(14 Days)
Tokyo, Hakone, Kyoto & Osaka, Okinawa, Tokyo
Hiking Tour of Japan: Nakasendo Road & the Japan Alps
(12 Days)
Kyoto, Nakasendo Road, Takayama & Kamikochi, Matsumoto, Tokyo
Historic Hikes of Japan: Kumano Kodo & Nakasendo Road
(12 Days)
Kyoto, Kumano Kodo, Ise-Shima region, Nakasendo Road, Tokyo
Exclusive Japan: Amans, Art & Onsen
(15 Days)
Tokyo, Naoshima, Kyoto, Ise-Shima region
Highlights of Kyushu
(8 Days)
Fukuoka & Saga, Nagasaki, Kumamoto, Yufuin & Beppu
Luxuries of Kyushu: Seven Stars Train
(7 Days)
Fukuoka, Seven Stars in Kyushu train
Garden Tour of Japan
(13 Days)
Tokyo, Kurashiki & Okayama, Kyoto, Kanazawa
Traditional Crafts of Japan
(15 Days)
Tokyo, Kurashiki, Kyoto, Yamanaka Onsen, Kanazawa
Best of Hokkaido & Tohoku
(12 Days)
Tokyo, Sapporo & Otaru, Hakodate, Sendai with Matsushima & Yamadera, Nikko, Tokyo
Hokkaido in Winter
(6 Days)
Sapporo & Otaru, Niseko
Discover Hokkaido
(6 Days)
Sapporo & Otaru, Furano & Biei, Noboribetsu, Hakodate
Treasures of Japan: UNESCO World Heritage Sites
(17 Days)
Tokyo, Nikko, Osaka with Hiroshima, Miyajima and Himeji Castle, Koyasan (Mount Koya), Kyoto & Nara, Kanazawa & Shirakawago, Hakone & Kamakura
Classic Japan & the Guntu Cruise
(11 Days)
Tokyo, Seto Inland Sea (Guntu luxury cruise), Kyoto, Hakone
Ryokan (Traditional Inns) of Japan
(12 Days)
Tokyo, Hakone & Kamakura, Kyoto, Yamanaka Onsen & Kanazawa
Winter Tour of Japan: Snow Monkeys, Hot Springs & More
(11 Days)
Tokyo, Yamanouchi, Kanazawa & Shirakawago, Yamanaka Onsen, Kyoto
Japan Old & New
(16 Days)
Tokyo, Takayama & Shirakawago, Kanazawa, Kyoto, Naoshima, Hakone
Sacred Japan: Pilgrimage Sites, Ancient Forests & Cultural Treasures
(15 Days)
Tokyo, Koyasan (Mount Koya), Kyoto & Nara, Ise-Shima region, Osaka, Yakushima, Hakone & Kamakura
Kyoto in Depth
(7 Days)
Kyoto with Nara, Uji, Himeji Castle and/or Hiroshima & Miyajima
Autumn in Japan
(9 Days - Departs Daily on a Private Basis)
Tokyo, Kanazawa, Yamanaka Onsen, Kyoto & Nara
Multi-Country Tours
Luxuries of Japan & Thailand
(12 Days)
Tokyo, Hakone, Kyoto, Bangkok, Chiang Mai
Best of Japan & China
(15 Days)
Tokyo, Hakone, Kyoto, Beijing & Great Wall, Xian, Guilin & Yangshuo, Shanghai
Three Capitals: Tokyo, Seoul & Beijing
(11 days)
Tokyo, Seoul, Beijing & Great Wall
Luxury Japan Tours
Artisans of Leisure knows Japan like no other travel company. We've lived in Japan for years and searched its cities and towns for the most impressive gardens and temples, evocative backstreets, interesting markets, and most knowledgeable English-speaking guides. Our luxury Japan tours feature carefully chosen rooms at the best hotels and ryokan (traditional inns), private guides and drivers for sightseeing based on your interests, and travel by shinkansen (bullet train) in first class seats. Let us show you Japan as it's meant to be experienced—with utmost attention to detail.
Our private, customized Japan tours feature:
Preferred rooms in Japan's best luxury hotels and ryokan
Your own private guide and driver for touring
Expert advice from our Japan specialists, all of whom have spent years living in Japan
Highly personalized itinerary planning
First class seats on bullet trains and separate luggage transfers
Local contacts at our associate offices throughout Japan
Private airport and train station transfers
Restaurant reservations, shopping recommendations, tickets to cultural events and exclusive access to activities and experts
All tours are private, depart daily, and can be customized to suit individual interests and schedules. Please contact us at (800) 214-8144 for more information about our luxury tours of Japan.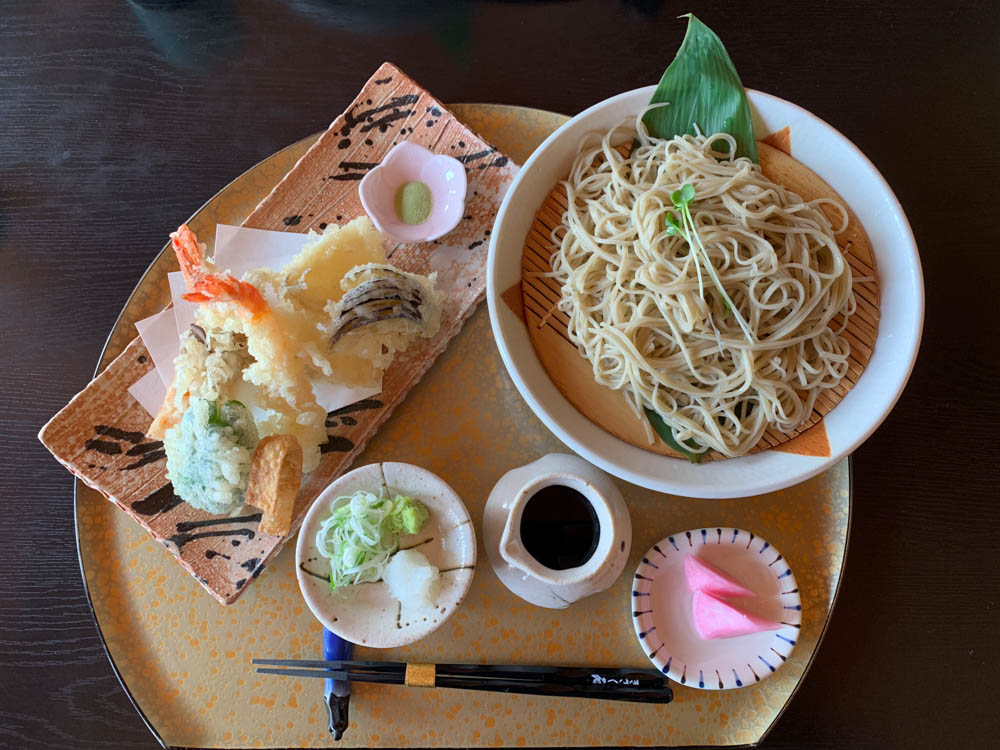 Introduction to Japan
(6 Days)
Tokyo, Kyoto
A Week in Japan
(7 Days)
Tokyo, Hakone, Kyoto
Family Tour of Japan
(10 Days)
Tokyo, Hakone & Mount Fuji, Kyoto & Hiroshima
Highlights of Japan
(11 Days)
Tokyo, Hakone, Kyoto, Kanazawa
Essence of Japan
(12 Days)
Tokyo, Hakone & Kamakura, Kyoto
Culinary Tour of Japan
(15 Days)
Tokyo, Kanazawa, Yamanaka Onsen, Kyoto & Osaka
Contemporary Art & Architecture of Japan
(14 Days)
Tokyo, Kanazawa, Kyoto & Miho Museum, Naoshima, Tokyo
Traditions of Japan
(16 Days)
Tokyo, Nikko, Kyoto, Kanazawa, Takayama
Best of Japan
(17 Days)
Tokyo, Hakone & Kamakura, Kyoto, Yamanaka Onsen, Kanazawa
Cherry Blossoms: Sakura Season in Japan
(9 Days)
Tokyo, Hakone, Kyoto
Japan: Culture, Cuisine & Hot Springs
(14 Days)
Tokyo, Hakone, Kyoto, Yamanaka Onsen, Kanazawa
Romantic Japan
(14 Days)
Tokyo, Hakone, Kyoto & Osaka, Okinawa, Tokyo
Hiking Tour of Japan: Nakasendo Road & the Japan Alps
(12 Days)
Kyoto, Nakasendo Road, Takayama & Kamikochi, Matsumoto, Tokyo
Historic Hikes of Japan: Kumano Kodo & Nakasendo Road
(12 Days)
Kyoto, Kumano Kodo, Ise-Shima region, Nakasendo Road, Tokyo
Exclusive Japan: Amans, Art & Onsen
(15 Days)
Tokyo, Naoshima, Kyoto, Ise-Shima region
Highlights of Kyushu
(8 Days)
Fukuoka & Saga, Nagasaki, Kumamoto, Yufuin & Beppu
Luxuries of Kyushu: Seven Stars Train
(7 Days)
Fukuoka, Seven Stars in Kyushu train
Garden Tour of Japan
(13 Days)
Tokyo, Kurashiki & Okayama, Kyoto, Kanazawa
Traditional Crafts of Japan
(15 Days)
Tokyo, Kurashiki, Kyoto, Yamanaka Onsen, Kanazawa
Best of Hokkaido & Tohoku
(12 Days)
Tokyo, Sapporo & Otaru, Hakodate, Sendai with Matsushima & Yamadera, Nikko, Tokyo
Hokkaido in Winter
(6 Days)
Sapporo & Otaru, Niseko
Discover Hokkaido
(6 Days)
Sapporo & Otaru, Furano & Biei, Noboribetsu, Hakodate
Treasures of Japan: UNESCO World Heritage Sites
(17 Days)
Tokyo, Nikko, Osaka with Hiroshima, Miyajima and Himeji Castle, Koyasan (Mount Koya), Kyoto & Nara, Kanazawa & Shirakawago, Hakone & Kamakura
Classic Japan & the Guntu Cruise
(11 Days)
Tokyo, Seto Inland Sea (Guntu luxury cruise), Kyoto, Hakone
Ryokan (Traditional Inns) of Japan
(12 Days)
Tokyo, Hakone & Kamakura, Kyoto, Yamanaka Onsen & Kanazawa
Winter Tour of Japan: Snow Monkeys, Hot Springs & More
(11 Days)
Tokyo, Yamanouchi, Kanazawa & Shirakawago, Yamanaka Onsen, Kyoto
Japan Old & New
(16 Days)
Tokyo, Takayama & Shirakawago, Kanazawa, Kyoto, Naoshima, Hakone
Sacred Japan: Pilgrimage Sites, Ancient Forests & Cultural Treasures
(15 Days)
Tokyo, Koyasan (Mount Koya), Kyoto & Nara, Ise-Shima region, Osaka, Yakushima, Hakone & Kamakura
Kyoto in Depth
(7 Days)
Kyoto with Nara, Uji, Himeji Castle and/or Hiroshima & Miyajima
Autumn in Japan
(9 Days - Departs Daily on a Private Basis)
Tokyo, Kanazawa, Yamanaka Onsen, Kyoto & Nara
Multi-Country Tours
Luxuries of Japan & Thailand
(12 Days)
Tokyo, Hakone, Kyoto, Bangkok, Chiang Mai
Best of Japan & China
(15 Days)
Tokyo, Hakone, Kyoto, Beijing & Great Wall, Xian, Guilin & Yangshuo, Shanghai
Three Capitals: Tokyo, Seoul & Beijing
(11 days)
Tokyo, Seoul, Beijing & Great Wall
Our Japan trip was amazing. Each of our guides were excellent and made the trip most enjoyable while also informative and generally good company to have with us. As always, Artisans of Leisure plans and creates a first-class trip that left us to do nothing but enjoy our time and not have to worry about anything. We can hardly wait to plan our next adventure.
~ N.R., Greenwich, CT
We're back from Japan and had a wonderful time. We are absolutely spoiled by traveling with Artisans of Leisure!
~ M.M., Santa Barbara, CA
Our Japan trip was a wonderful, memorable, lifetime experience. Our guide was a jewel and the absolute highlight of our trip. We appreciated the first-class handling of everything from the hotels, meals, tours and travel. Artisans has been the best, hands down!           
~ W.M., Brownwood, TX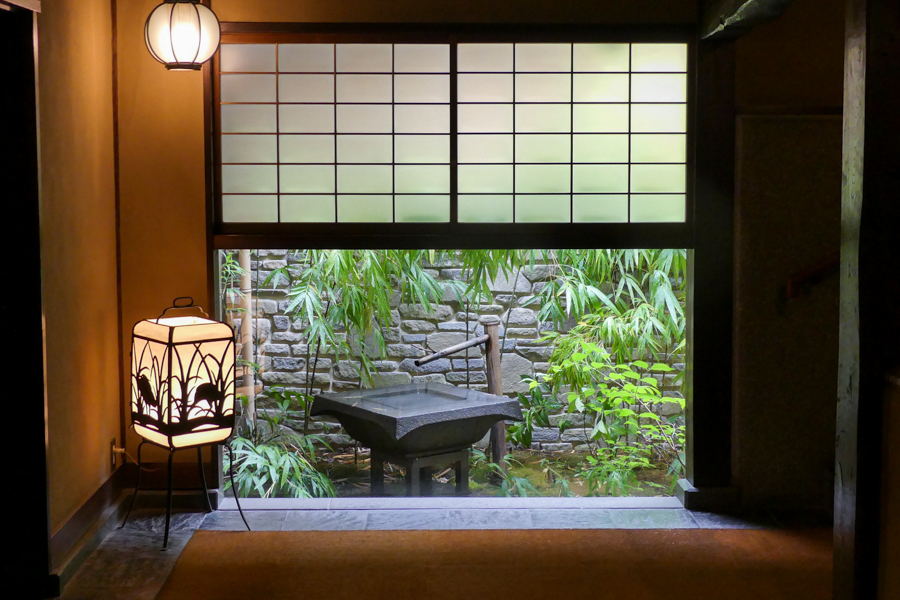 Recommended by:
Departures
Conde Nast Traveler
The New York Times
Wall Street Journal
Travel + Leisure
Town & Country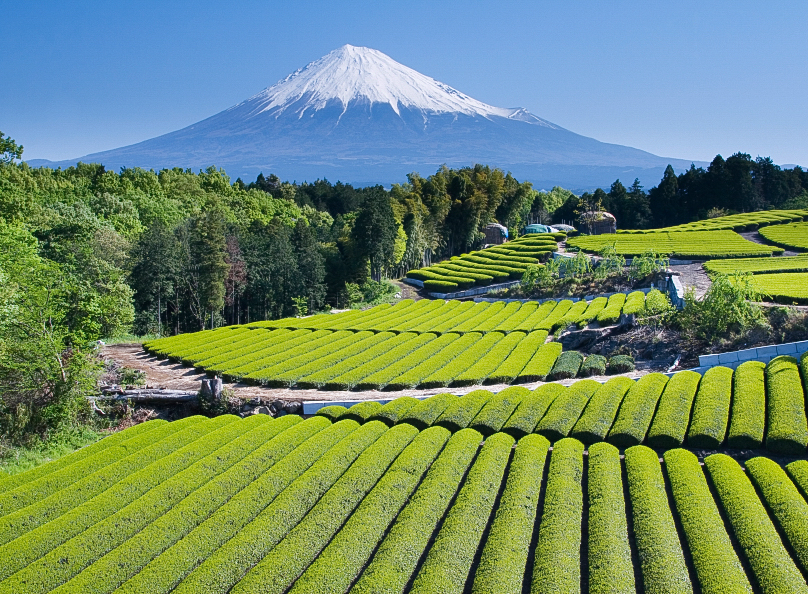 What's New in Japan: Travel Inspiration
Our Favorite Luxury Train Journeys Around the World
Favorite Family Activities in Japan
Must Visit: Naoshima, Japan's Art Island
Stay Overnight at a Temple Lodge on Mount Koya, Japan
Private Ikebana Lessons in Japan
Must Experience: Staying at a Luxury Ryokan in Japan
Just Back: Tokyo & Tohoku in Japan
An Interview with Ashley Isaacs Ganz on Japan
Just Back: An Autumn Visit to Japan
Behind-the-Scenes Culinary and Crafts Touring in Japan
Kurashiki: One of Japan's Most Picturesque Towns
Fun, Colorful, Festive Food During Cherry Blossom Season in Japan
Yosegi: A Traditional Craft in Hakone, Japan
Exclusive Access: Dinner with Geisha in Japan
The Tokyo Toilet: A Contemporary Architecture Project in Japan
Just Back: The Guntu and Other Inland Sea Highlights in Japan
Touring Toyoso & Tsukiji Markets in Tokyo
Yayoi Kusama's "Pumpkin" at Benesse Art Site Naoshima
Photos from Our Travelers: A Private Japan Tour
The Way of Tea: Experiencing the Japanese tea ceremony