Introduction to Vietnam
(7 Days)
Saigon, Hoi An, Hanoi
Highlights of Vietnam
(9 Days)
Hanoi, Hue, Hoi An, Saigon
Discover Vietnam
(10 Days)
Hanoi, Halong Bay, Hoi An, Saigon
Essence of Vietnam
(11 Days)
Hanoi, Halong Bay, Hue, Hoi An, Saigon
Vietnam for Foodies
(11 Days)
Hanoi, Hue, Hoi An, Saigon
Romantic Vietnam
(12 Days)
Hanoi, Hoi An, Amanoi & Vinh Hy Bay, Saigon
Vietnam for Families
(10 Days)
Hanoi, Halong Bay, Hoi An, Saigon
Hanoi & Halong Bay
(6 Days)
Hanoi, Halong Bay
Vietnam: North & South
(8 Days)
Hanoi, Halong Bay, Saigon
Cultural Highlights of Vietnam
(15 Days)
Hanoi, Sapa, Hoi An, Hue, Saigon & Mekong
Multi-country Tours
Introduction to Vietnam & Thailand
(14 Days)
Saigon, Hoi An, Hanoi, Bangkok, Chiang Mai
Best of Vietnam & Cambodia
(10 Days)
Saigon, Hoi An, Hanoi, Siem Reap (Angkor)
Active Tour of Vietnam & Cambodia
(16 Days)
Hanoi, Halong Bay, Hoi An, Saigon, Phnom Penh, Siem Reap (Angkor)
Highlights of Vietnam & Laos
(11 Days)
Saigon, Hoi An, Hanoi, Luang Prabang
Journey Through Indochina
(15 Days)
Saigon, Hoi An, Halong Bay, Hanoi, Luang Prabang, Siem Reap (Angkor)
Mekong Experience
(17 Days)
Hanoi, Hoi An, Saigon, Mekong Cruise, Phnom Penh, Siem Reap (Angkor)
Southeast Asia in Style
(20 Days)
Hong Kong, Hanoi, Hoi An, Saigon, Siem Reap (Angkor), Chiang Mai, Bangkok
Flavors of Southeast Asia
(16 Days)
Singapore, Saigon, Hoi An, Hanoi, Chiang Mai, Bangkok
Journey Through Southeast Asia
(26 days)
Saigon, Hoi An, Hanoi, Siem Reap, Bangkok, Yangon, Bagan, Inle Lake, Luang Prabang, Chiang Mai


Luxury Vietnam Tours

Travelers rave about Vietnam's incredibly friendly people, unique, tightly held traditions, and beautiful towns and countryside. In leafy Hanoi, dine in French colonial villas converted into gourmet restaurants, shop at fashionable boutiques and galleries featuring impressive modern art and design, and explore the fascinating Old Quarter. Farther south, in the UNESCO-listed port town of Hoi An, tour centuries-old merchant houses, visit busy silk and fish markets, and swim at one of the country's best beaches. In Saigon, Vietnam's dynamic commercial center, explore colorful produce markets, art galleries, important historic attractions, or perhaps stop in a designer shop to order a couture ao dai. Venturing outside the cities, cruise among dramatic limestone islands in Halong Bay, visit remote hill tribe villages and terraced rice fields near Sapa, or cruise the narrow canals of the Mekong Delta.
Our private tours of Vietnam feature the best of the country:
Preferred rooms in Vietnam's best luxury hotels and resorts
Your own private guide and driver for in-depth cultural touring based on your interests
Highly personalized itinerary planning
Expert advice from our Vietnam specialists, all of whom have traveled extensively in Vietnam
Access to our associate offices throughout Vietnam
Regional flights and private airport transfers
Upon request, restaurant reservations, meetings with artists, cooking instructors and designers, shopping recommendations, spa reservations, tours with special-interest lecturers, and exclusive access to local activities and cultural events
All tours are private, depart daily, and can be customized to suit individual interests and schedules. Please contact us at (800) 214-8144 for more information about our luxury Vietnam tours.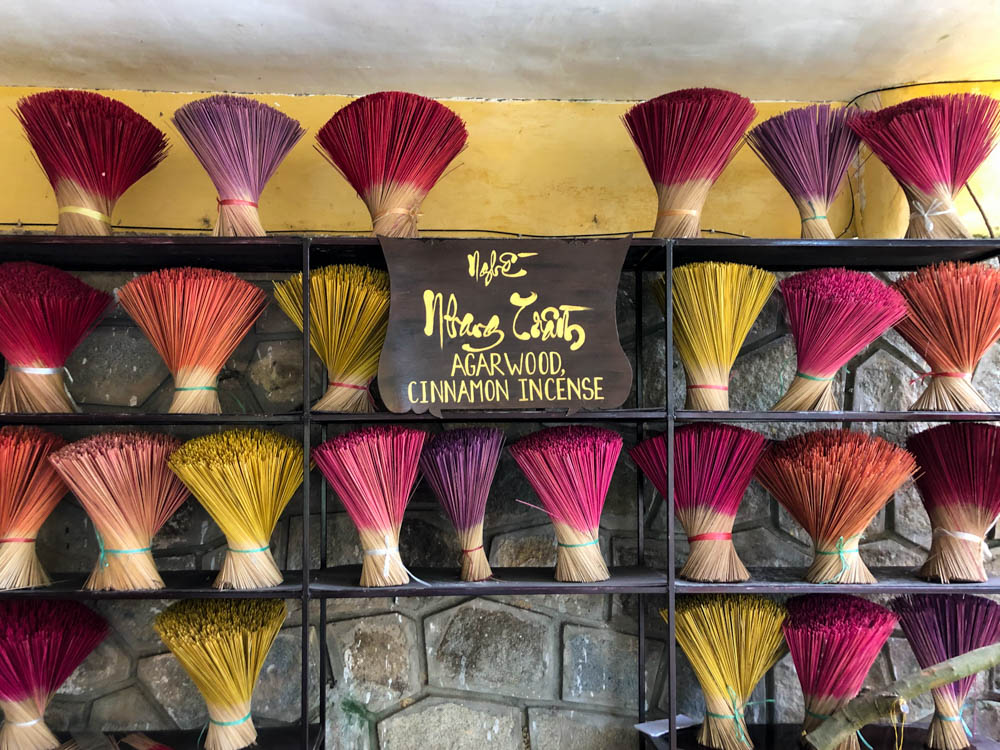 Introduction to Vietnam
(7 Days)
Saigon, Hoi An, Hanoi
Highlights of Vietnam
(9 Days)
Hanoi, Hue, Hoi An, Saigon
Discover Vietnam
(10 Days)
Hanoi, Halong Bay, Hoi An, Saigon
Essence of Vietnam
(11 Days)
Hanoi, Halong Bay, Hue, Hoi An, Saigon
Vietnam for Foodies
(11 Days)
Hanoi, Hue, Hoi An, Saigon
Romantic Vietnam
(12 Days)
Hanoi, Hoi An, Amanoi & Vinh Hy Bay, Saigon
Vietnam for Families
(10 Days)
Hanoi, Halong Bay, Hoi An, Saigon
Hanoi & Halong Bay
(6 Days)
Hanoi, Halong Bay
Vietnam: North & South
(8 Days)
Hanoi, Halong Bay, Saigon
Cultural Highlights of Vietnam
(15 Days)
Hanoi, Sapa, Hoi An, Hue, Saigon & Mekong
Multi-country Tours
Introduction to Vietnam & Thailand
(14 Days)
Saigon, Hoi An, Hanoi, Bangkok, Chiang Mai
Best of Vietnam & Cambodia
(10 Days)
Saigon, Hoi An, Hanoi, Siem Reap (Angkor)
Active Tour of Vietnam & Cambodia
(16 Days)
Hanoi, Halong Bay, Hoi An, Saigon, Phnom Penh, Siem Reap (Angkor)
Highlights of Vietnam & Laos
(11 Days)
Saigon, Hoi An, Hanoi, Luang Prabang
Journey Through Indochina
(15 Days)
Saigon, Hoi An, Halong Bay, Hanoi, Luang Prabang, Siem Reap (Angkor)
Mekong Experience
(17 Days)
Hanoi, Hoi An, Saigon, Mekong Cruise, Phnom Penh, Siem Reap (Angkor)
Southeast Asia in Style
(20 Days)
Hong Kong, Hanoi, Hoi An, Saigon, Siem Reap (Angkor), Chiang Mai, Bangkok
Flavors of Southeast Asia
(16 Days)
Singapore, Saigon, Hoi An, Hanoi, Chiang Mai, Bangkok
Journey Through Southeast Asia
(26 days)
Saigon, Hoi An, Hanoi, Siem Reap, Bangkok, Yangon, Bagan, Inle Lake, Luang Prabang, Chiang Mai


We cannot thank you enough. The guides in Vietnam were wonderful. Everywhere we went, we felt more like friends than clients. The hotels were terrific…We were treated like royalty. 
~ D.M., Philadelphia, PA
Our Vietnam trip was excellent. Everything was very well planned, and we felt catered to at every stop. Thank you for arranging for us to visit the home and studio of the renowned art dealer in Hanoi…Your attention to detail is exceptional.
~ A.R., Easton, MD
We can sum up our Vietnam trip in two words: fabulous and enlightening. The itinerary couldn't have been more varied or interesting. The guides were excellent and the hotels superb.  
~ J.M., Bethlehem, PA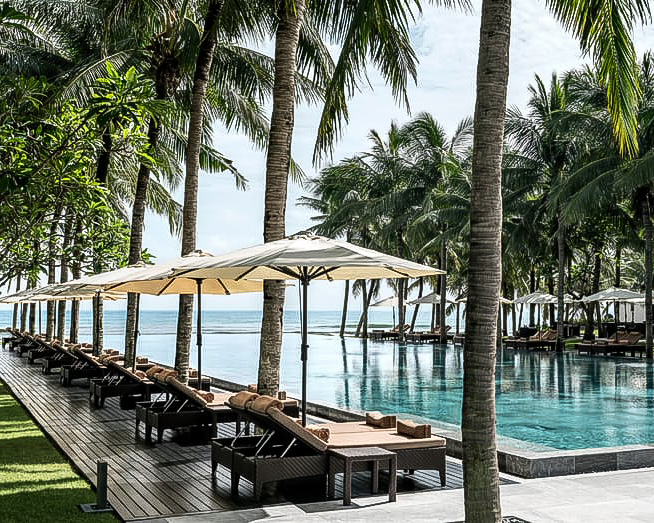 Recommended by:
Departures
Conde Nast Traveler
The New York Times
Wall Street Journal
Travel + Leisure
Town & Country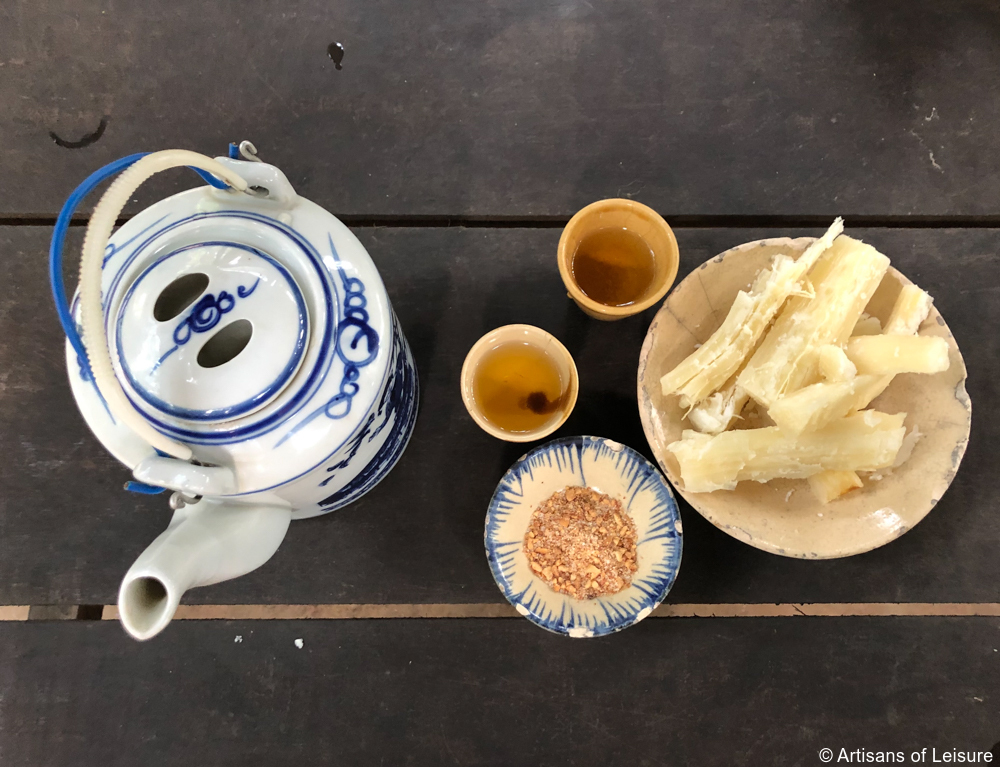 Just Back: A Private Tour of Vietnam
Photos from Our Travelers: A luxury tour of Vietnam and Cambodia
Our Way into Vietnam's Food Culture
Cruising the Mekong River in Vietnam & Cambodia
Private Scenic Seaplane Excursions to Halong Bay
The Cooking Academy at Four Seasons The Nam Hai Resort