Introduction to Chile
(6 Days)
Santiago & Valparaiso, Patagonia
Best of Patagonia
(8 Days)
Santiago & Valparaiso, Patagonia (Puerto Natales & Torres del Paine)
Highlights of Chile
(10 Days)
Santiago & Valparaiso, Atacama Desert, Patagonia
Journey Through Chile
(13 Days)
Santiago & Valparaiso, Atacama Desert, Easter Island, Patagonia
Iconic Chile
(10 Days)
Santiago & Valparaiso, Santiago, Easter Island
Chile: City and Desert
(7 Days)
Santiago & Valparaiso, Atacama Desert
Essence of Chile
(13 Days)
Santiago & Valparaiso, Atacama Desert, Patagonia (Puerto Natales & Torres del Paine)
Insider Chile
(14 Days)
Colchagua Valley, Atacama Desert, Santiago & Valparaiso, Chiloe, Patagonia
Multi-country Tours
Patagonia Adventure: Argentina & Chile
(13 Days)
Buenos Aires, Bariloche, El Calafate, Torres del Paine, Santiago
Highlights of Argentina & Chile
(13 Days)
Buenos Aires, Iguazu Falls, Torres del Paine, Santiago
Wine Tour of Argentina & Chile
(11 Days)
Colchagua Valley, Santiago with Casablanca Valley & Valparaiso, Mendoza, Buenos Aires
Journey Through Argentina & Chile
(19 Days)
Buenos Aires, Iguazu Falls, Mendoza, Bariloche, El Calafate, Torres del Paine, Santiago & Valparaiso

Grand Tour of South America: Argentina, Chile & Peru
(27 Days)
Buenos Aires, Iguazu Falls, Bariloche, El Calafate, Torres del Paine, Santiago & Valparaiso, Atacama Desert, Lima, Sacred Valley, Machu Picchu, Cusco
Luxury Chile Tours
Our private Chile tours feature the ultimate experiences and locations for luxury travelers. Each tour includes Chile's best luxury lodges and private touring that emphasizes the cultural, historical and natural highlights.
With your own expert private guides and drivers, explore the urban rhythms of cosmopolitan Santiago. Tour the most respected wineries in the renowned Colchagua Valley, and sample fine locally made vintages. Visit Valparaiso, a colorful seaside city and UNESCO World Heritage Site. Explore local markets throughout Chile, and dine on regional culinary specialties. Take in breathtaking landscapes in Torres del Paine National Park in Patagonia and the Atacama Desert high in the Andes Mountains. Explore the mystery and rugged beauty of Easter Island (Rapa Nui). In each location, our tours include the most interesting activities and attractions.
Our Chile tours can easily be combined with our private luxury tours in Argentina and Peru.
Our private luxury Chile tours feature:
Top rooms in Chile's premier luxury hotels and resorts
Your own private local guide and driver for flexible touring based on your interests
Highly personalized itinerary planning
Expert advice from our Chile specialists, all of whom have traveled extensively in the country and the region
Local contacts at our associate offices throughout Chile
Restaurant reservations, shopping recommendations, and exclusive access to local activities and experts
All tours are private, depart daily, and can be customized to suit individual interests and schedules. Please contact us at (800) 214-8144 for more information about private luxury travel in South America.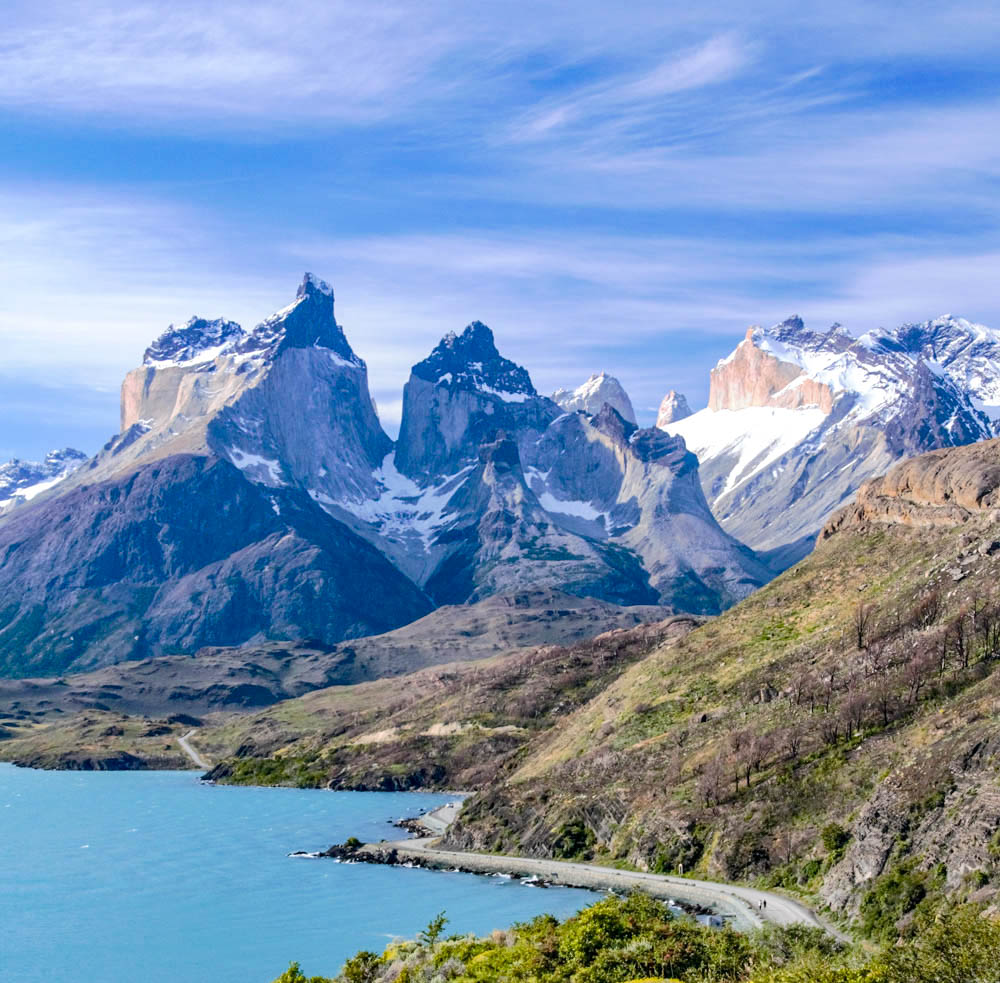 Introduction to Chile
(6 Days)
Santiago & Valparaiso, Patagonia
Best of Patagonia
(8 Days)
Santiago & Valparaiso, Patagonia (Puerto Natales & Torres del Paine)
Highlights of Chile
(10 Days)
Santiago & Valparaiso, Atacama Desert, Patagonia
Journey Through Chile
(13 Days)
Santiago & Valparaiso, Atacama Desert, Easter Island, Patagonia
Iconic Chile
(10 Days)
Santiago & Valparaiso, Santiago, Easter Island
Chile: City and Desert
(7 Days)
Santiago & Valparaiso, Atacama Desert
Essence of Chile
(13 Days)
Santiago & Valparaiso, Atacama Desert, Patagonia (Puerto Natales & Torres del Paine)
Insider Chile
(14 Days)
Colchagua Valley, Atacama Desert, Santiago & Valparaiso, Chiloe, Patagonia
Multi-country Tours
Patagonia Adventure: Argentina & Chile
(13 Days)
Buenos Aires, Bariloche, El Calafate, Torres del Paine, Santiago
Highlights of Argentina & Chile
(13 Days)
Buenos Aires, Iguazu Falls, Torres del Paine, Santiago
Wine Tour of Argentina & Chile
(11 Days)
Colchagua Valley, Santiago with Casablanca Valley & Valparaiso, Mendoza, Buenos Aires
Journey Through Argentina & Chile
(19 Days)
Buenos Aires, Iguazu Falls, Mendoza, Bariloche, El Calafate, Torres del Paine, Santiago & Valparaiso

Grand Tour of South America: Argentina, Chile & Peru
(27 Days)
Buenos Aires, Iguazu Falls, Bariloche, El Calafate, Torres del Paine, Santiago & Valparaiso, Atacama Desert, Lima, Sacred Valley, Machu Picchu, Cusco
Our Chile tour was amazing. Patagonia was breathtaking and this was one of my favorite trips yet. I wanted to let you know that it was awesome—thank you so much for your help. Next up—planning our next adventure with you!.  
~ S.H., New York, NY
 Fabulous trip to Santiago and Easter Island, Chile! Every detail was perfectly arranged. All tours and hotels were truly exceptional. Your services were outstanding. We'll be traveling with you again very soon!
~ M.F., Crystal Lake, IL
Thanks so much for arranging our Chile tour. Everything you arranged for us was just amazing.
~ R.P., Prospect, KY
Our trip to Chile and Argentina was awesome! Thank you for arranging all the logistics… everything worked perfectly… very impressive.
~ S. K., Toronto, Canada
We had a great time in Argentina and Chile. The hotels and guides were fantastic and everything went smoothly. This is our first trip with Artisans of Leisure but won't be our last. Thanks for everything.
~ R.L, Miami, FL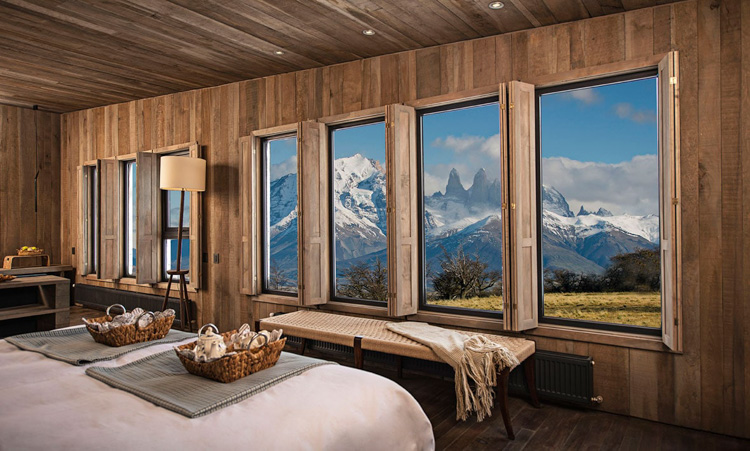 Recommended by:
Departures
Conde Nast Traveler
The New York Times
Wall Street Journal
Travel + Leisure
Town & Country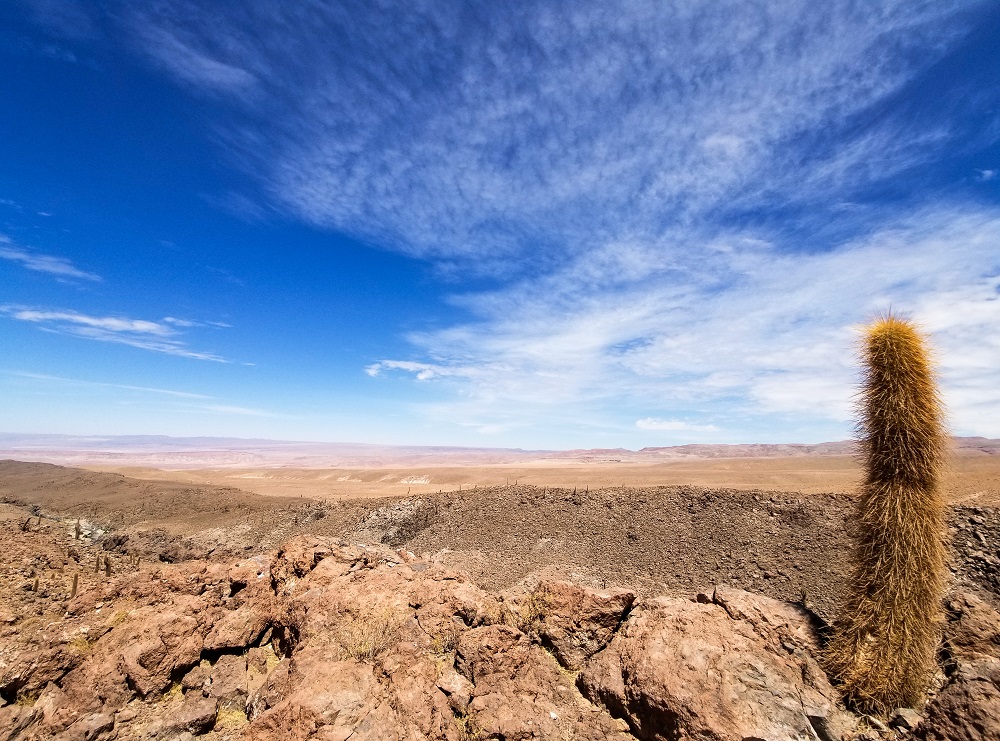 Just Back from Chile: The Best of the Atacama Desert & Patagonia 
Wine Touring in Argentina & Chile
Iconic Image: Moai of Easter Island
Private Touring in the Atacama Desert, Chile