Highlights of Peru
(9 Days)
Lima, Sacred Valley, Machu Picchu, Cusco
Peru in a Week
(7 Days)
Lima, Sacred Valley, Machu Picchu, Cusco
Essence of Peru
(11 Days)
Lima, Sacred Valley, Machu Picchu, Cusco, Amazon
Family Tour of Peru
(8 Days)
Lima, Sacred Valley, Machu Picchu, Cusco
Journey Through Peru
(14 Days)
Lima, Sacred Valley, Machu Picchu, Cusco, Lake Titicaca, Arequipa, Colca Canyon
Luxury Active Tour of Peru
(9 Days)
Lima, Sacred Valley, Machu Picchu, Cusco
Best of Peru
(11 Days)
Lima, Sacred Valley, Machu Picchu, Cusco, Arequipa, Colca Canyon
Culinary Tour of Peru
(9 Days)
Lima, Sacred Valley, Machu Picchu, Cusco
Discover Peru
(9 Days)
Lima, Sacred Valley, Machu Picchu, Cusco, Paracas
Peru in Depth
(11 Days)
Lima, Sacred Valley, Machu Picchu, Cusco, Lake Titicaca
Luxuries of Peru
(9 Days)
Lima, Sacred Valley, Machu Picchu, Cusco, Luxury Train (Lake Titicaca)
Exclusive Inca Trail
(10 Day)
Sacred Valley, Inca Trail, Machu Picchu, Cusco
Multi-country Tours
Exclusive Galapagos & Peru
(13 Days)
Galapagos cruise (6 nights), Quito, Cusco, Machu Picchu
Best of Peru & the Galapagos
(14 Days)
Lima, Sacred Valley, Machu Picchu, Cusco, Quito, Galapagos Islands
Highlights of Colombia & Peru
(12 Days)
Bogota, Cartagena, Lima, Sacred Valley, Machu Picchu, Cusco
Grand Tour of South America: Argentina, Chile & Peru
(27 days)
Buenos Aires, Iguazu Falls, Bariloche, El Calafate, Torres del Paine, Santiago & Valparaiso, Atacama Desert, Lima, Sacred Valley, Machu Picchu, Cusco


Luxury Peru Tours

Our Peru tours have been designed by our in-house experts who regularly travel throughout South America. These private tours feature an ideal combination of the most interesting cultural and historic sites in Peru, luxury accommodations, and insider activities and meetings with fascinating locals who will bring you closer to the history and living traditions of Peru.
With your own expert private guides, experience the highlights of Peru, such as Machu Picchu, the Sacred Valley, Cusco, historic Lima, Arequipa, Colca Canyon and Lake Titicaca. Meet local artisans, learn to prepare Peruvian cuisine (some of the finest in South America), dine in historic homes, and tour private museums. Travel through the spectacular Peruvian landscapes, stopping to visit local Andean villages, Spanish colonial-era churches and impressive but little-known Inca sites.
Our guides are well-versed in local culture and history, and most have professional careers in archeology, architecture, history and other disciplines. They also are experienced guiding our sophisticated travelers and know the best markets and shops for quality local art, crafts, antiques and fashion, as well as the best places to dine on ceviche or relax with a pisco sour.
Our Peru tours are the most comfortable way to experience the country. We focus on every detail, such as providing supplemental oxygen to help travelers acclimate to the high elevations and customizing all activities to individual travelers' interests, needs, and physical abilities.
Our private luxury Peru tours feature:
Preferred rooms in Peru's best hotels
Your own private guides and drivers for flexible touring based on your interests
Highly personalized itinerary planning
Expert advice from our Peru specialists, all of whom have traveled extensively in the country and the region
Exclusive access to museums, historic homes, archeological sites and other cultural attractions
Local contacts at our associate offices throughout Peru
Internal transportation, including airline and luxury train tickets, as well as private ground, airport and restaurant transfers
Restaurant and spa reservations, shopping recommendations, and exclusive access to local activities and experts
All tours are private, depart daily, and can be customized to suit individual interests and schedules. Please contact us at (800) 214-8144 for more information about our luxury Peru tours.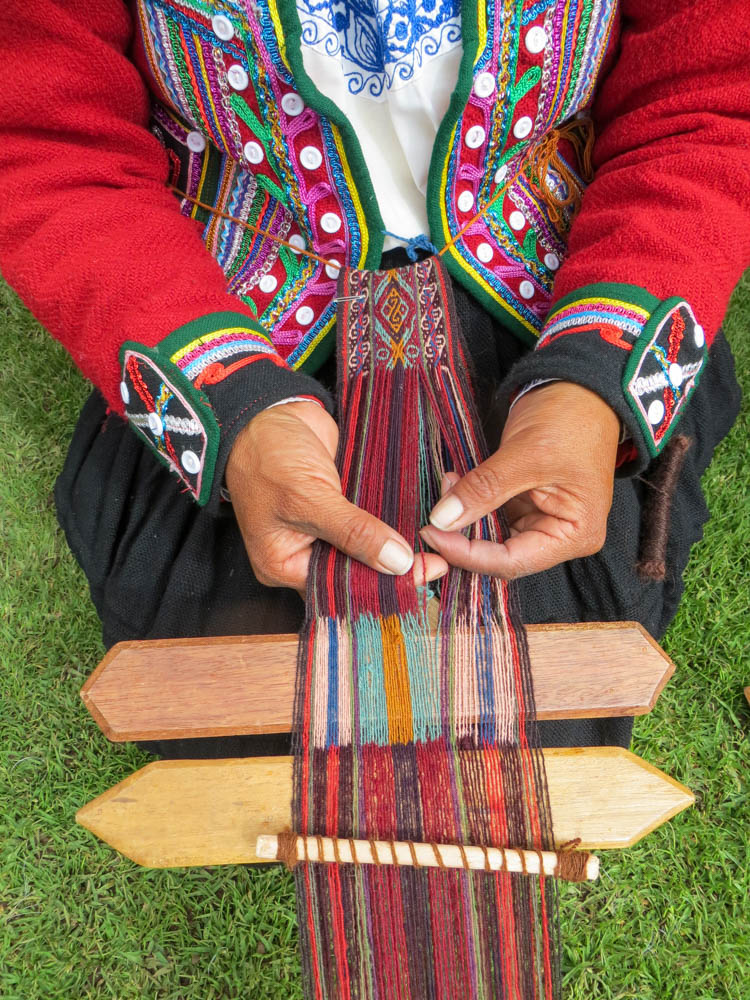 Highlights of Peru
(9 Days)
Lima, Sacred Valley, Machu Picchu, Cusco
Peru in a Week
(7 Days)
Lima, Sacred Valley, Machu Picchu, Cusco
Essence of Peru
(11 Days)
Lima, Sacred Valley, Machu Picchu, Cusco, Amazon
Family Tour of Peru
(8 Days)
Lima, Sacred Valley, Machu Picchu, Cusco
Journey Through Peru
(14 Days)
Lima, Sacred Valley, Machu Picchu, Cusco, Lake Titicaca, Arequipa, Colca Canyon
Luxury Active Tour of Peru
(9 Days)
Lima, Sacred Valley, Machu Picchu, Cusco
Best of Peru
(11 Days)
Lima, Sacred Valley, Machu Picchu, Cusco, Arequipa, Colca Canyon
Culinary Tour of Peru
(9 Days)
Lima, Sacred Valley, Machu Picchu, Cusco
Discover Peru
(9 Days)
Lima, Sacred Valley, Machu Picchu, Cusco, Paracas
Peru in Depth
(11 Days)
Lima, Sacred Valley, Machu Picchu, Cusco, Lake Titicaca
Luxuries of Peru
(9 Days)
Lima, Sacred Valley, Machu Picchu, Cusco, Luxury Train (Lake Titicaca)
Exclusive Inca Trail
(10 Day)
Sacred Valley, Inca Trail, Machu Picchu, Cusco
Multi-country Tours
Exclusive Galapagos & Peru
(13 Days)
Galapagos cruise (6 nights), Quito, Cusco, Machu Picchu
Best of Peru & the Galapagos
(14 Days)
Lima, Sacred Valley, Machu Picchu, Cusco, Quito, Galapagos Islands
Highlights of Colombia & Peru
(12 Days)
Bogota, Cartagena, Lima, Sacred Valley, Machu Picchu, Cusco
Grand Tour of South America: Argentina, Chile & Peru
(27 days)
Buenos Aires, Iguazu Falls, Bariloche, El Calafate, Torres del Paine, Santiago & Valparaiso, Atacama Desert, Lima, Sacred Valley, Machu Picchu, Cusco


Thank you for the superb job you did in planning our trip to Peru. Everything exceeded our expectations from start to finish, including the hotels, restaurants and tours.
~ J.R., Midland, TX
We had a great time in Peru! We loved the variety of locations and the ease and great coordinating of our trip. The dining recommendations were great and we loved the two private lunches at estates. 
~ K.V., Crete, IL
Our trip to Peru was PERFECT!! We have never felt so pampered. I could never say enough about our guide. Thank you for a magical trip to Peru!
~ J.F., Swanton, MD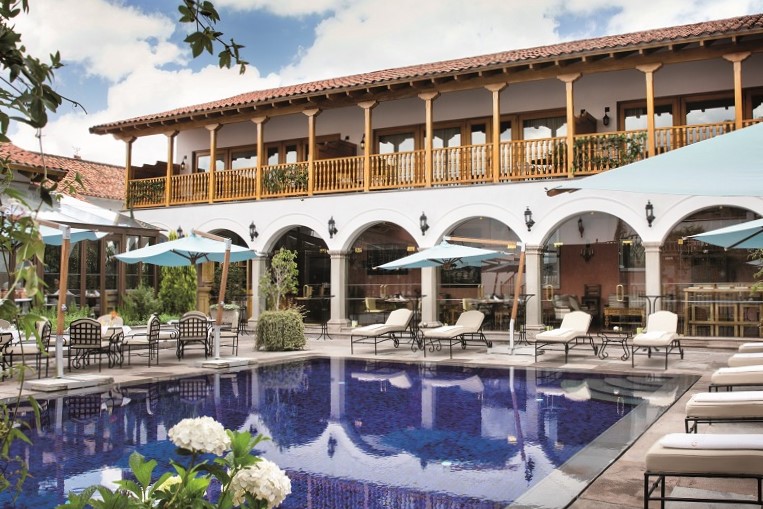 Recommended by:
Departures
Conde Nast Traveler
The New York Times
Wall Street Journal
Travel + Leisure
Town & Country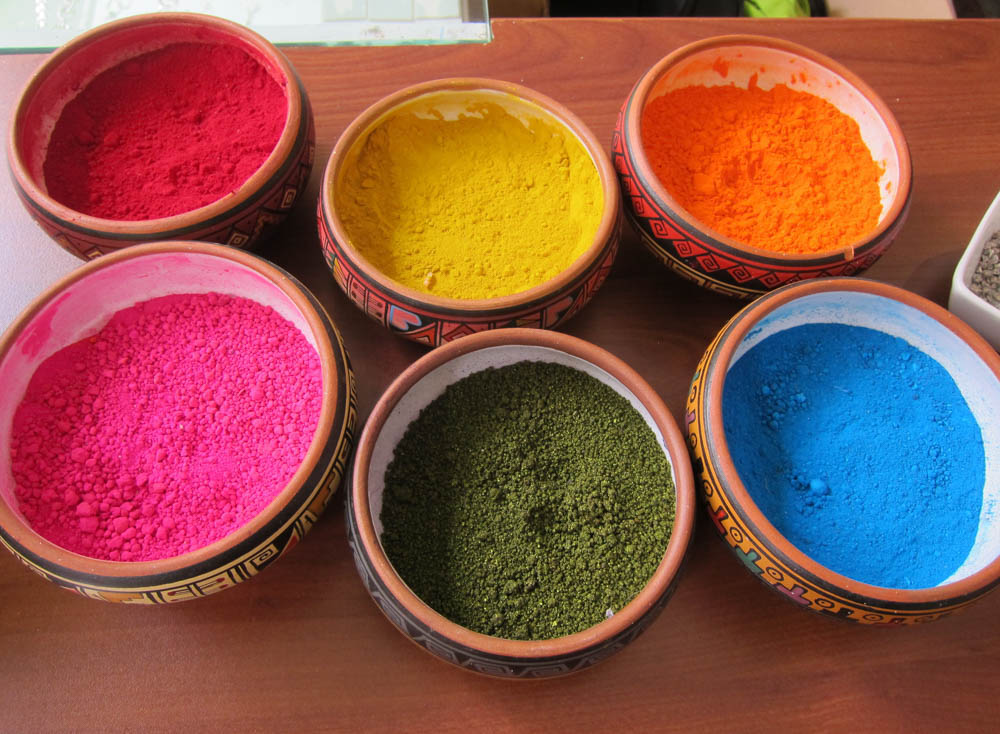 Arts and Crafts Touring in Peru
Private Archaeological Touring in Peru
Exclusive Private Culinary Tour of Peru
Notes from Our Travelers: Peru's Sacred Valley & Machu Picchu