Introduction to Israel
(7 days)
Jerusalem & Dead Sea, Tel Aviv
Highlights of Israel
(9 days)
Jerusalem & Dead Sea, Galilee, Tel Aviv
Essence of Israel
(11 days)
Jerusalem & Dead Sea, Galilee, Tel Aviv
Family Tour of Israel
(10 Days)
Jerusalem & Dead Sea, Negev Desert, Tel Aviv
Exclusive Israel
(11 Days)
Jerusalem & Dead Sea, Galilee, Tel Aviv, Negev Desert
Jewish Tour of Israel
(10 days)
Jerusalem & Dead Sea, Galilee, Tel Aviv
Christian Tour of Israel
(9 Days)
Jerusalem, Bethlehem, Dead Sea, Galilee, Nazareth, Tel Aviv
Culinary Tour of Israel
(7 Days)
Jerusalem, Tel Aviv
Journey Through Israel
(13 Days)
Jerusalem & Dead Sea, Galilee, Tel Aviv, Negev Desert, Eilat or Aqaba
Multi-country Tours
Introduction to Israel & Jordan
(9 days)
Jerusalem, Dead Sea, Eilat or Aqaba, Petra, Negev Desert, Tel Aviv
Highlights of Israel & Jordan
(13 days)
Jerusalem, Dead Sea, Petra, Amman, Galilee, Tel Aviv
Highlights of Israel & Egypt
(16 days)
Jerusalem & Dead Sea, Cairo & the Pyramids, luxury Nile River cruise, Tel Aviv
Journey Through Egypt, Israel & Jordan
(18 days)
Cairo & the Pyramids, Abu Simbel, luxury Nile River cruise, Amman, Petra & Wadi Rum, Dead Sea, Jerusalem, Tel Aviv
Best of Israel & Jordan
(16 days)
Jerusalem, Galilee, Amman, Dead Sea, Petra, Wadi Rum, Aqaba or Eilat & the Red Sea, Tel Aviv
Highlights of Israel & Morocco
(15 Days)
Jerusalem & Dead Sea, Tel Aviv, Casablanca, Fez, Atlas Mountains, Marrakesh
Introduction to Israel & Dubai
(11 Days)
Jerusalem & Dead Sea, Tel Aviv, Dubai & Arabian Desert
Best of Israel & Greece
(14 Days)
Jerusalem & Dead Sea, Tel Aviv, Athens, Santorini, Porto Heli
Journey Through the Middle East
(21 Days)
Cairo & the Pyramids, Abu Simbel, luxury Nile River cruise, Amman, Petra & Wadi Rum, Dead Sea, Jerusalem, Tel Aviv, Dubai & Arabian Desert
Biblical Lands: Israel & Jordan
(13 Days)
Jerusalem & Bethlehem, Galilee region, Cities of the Decapolis, Amman & Jerash, King's Highway, Petra, Jordan River, Masada, Jericho
Luxury Israel Tours
Our Israel experts have designed our tours to be the most deluxe, sophisticated, educational and enjoyable Israel tours available. Our private tours are highly personalized and tailored to the exact interests of each traveler, including history, religion, art, cuisine, shopping, family vacations, architecture, adventure, and more.
All of our Israel tours include luxury hotels and in-depth private touring of spectacular cultural and natural treasures. Delve into Jerusalem's incredibly rich history and culture, including important holy and historical sites, interesting neighborhoods, local markets and excellent but lesser-known museums. Visit beautiful, iconic places such as the Dead Sea, Galilee, Golan Heights, and the Negev Desert. Enjoy in-depth touring in Jerusalem. See fascinating archaeological sites such as Beit Shean and Masada, visit a kibbutz, sample Israeli wines, take a private jeep excursion or camel ride in the desert, and see the Bauhaus architecture of Tel Aviv, a UNESCO World Heritage Site. Artisans of Leisure also provides access to experts throughout Israel, including political experts, culinary experts, prominent members of religious communities, and archaeologists.
Touring and special activities throughout Israel can be fully customized around religious requirements, dietary restrictions, family heritage, and other interests and needs.
Our multi-country tours in the Middle East feature Israel in conjunction with the most interesting destinations in Jordan and Egypt, including Petra, the Pyramids, Cairo and the Nile River.
Our private luxury Israel tours feature:
Preferred rooms in the best hotels in each location
Your own private guides for flexible touring based on your interests
VIP airport and border-crossing assistance
Highly personalized itinerary planning
Expert advice from our Israel travel specialists, all of whom have traveled extensively in the region
Local contacts at our associate offices in Israel
Private airport transfers
Restaurant reservations, shopping recommendations, and exclusive access to activities and experts
All tours are private, depart daily, and can be customized to suit individual interests and schedules. Please contact us at (800) 214-8144 for more information about our private tours of Israel.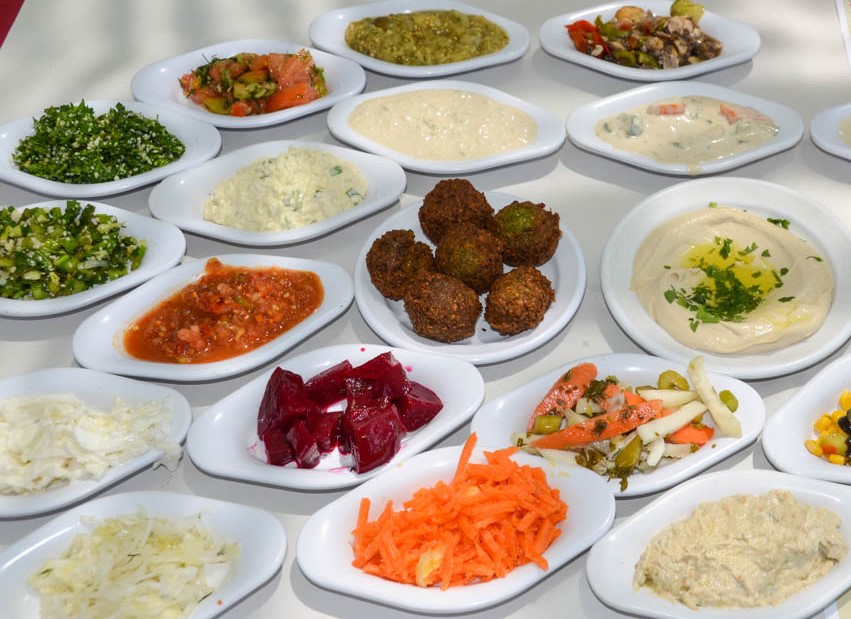 Introduction to Israel
(7 days)
Jerusalem & Dead Sea, Tel Aviv
Highlights of Israel
(9 days)
Jerusalem & Dead Sea, Galilee, Tel Aviv
Essence of Israel
(11 days)
Jerusalem & Dead Sea, Galilee, Tel Aviv
Family Tour of Israel
(10 Days)
Jerusalem & Dead Sea, Negev Desert, Tel Aviv
Exclusive Israel
(11 Days)
Jerusalem & Dead Sea, Galilee, Tel Aviv, Negev Desert
Jewish Tour of Israel
(10 days)
Jerusalem & Dead Sea, Galilee, Tel Aviv
Christian Tour of Israel
(9 Days)
Jerusalem, Bethlehem, Dead Sea, Galilee, Nazareth, Tel Aviv
Culinary Tour of Israel
(7 Days)
Jerusalem, Tel Aviv
Journey Through Israel
(13 Days)
Jerusalem & Dead Sea, Galilee, Tel Aviv, Negev Desert, Eilat or Aqaba
Multi-country Tours
Introduction to Israel & Jordan
(9 days)
Jerusalem, Dead Sea, Eilat or Aqaba, Petra, Negev Desert, Tel Aviv
Highlights of Israel & Jordan
(13 days)
Jerusalem, Dead Sea, Petra, Amman, Galilee, Tel Aviv
Highlights of Israel & Egypt
(16 days)
Jerusalem & Dead Sea, Cairo & the Pyramids, luxury Nile River cruise, Tel Aviv
Journey Through Egypt, Israel & Jordan
(18 days)
Cairo & the Pyramids, Abu Simbel, luxury Nile River cruise, Amman, Petra & Wadi Rum, Dead Sea, Jerusalem, Tel Aviv
Best of Israel & Jordan
(16 days)
Jerusalem, Galilee, Amman, Dead Sea, Petra, Wadi Rum, Aqaba or Eilat & the Red Sea, Tel Aviv
Highlights of Israel & Morocco
(15 Days)
Jerusalem & Dead Sea, Tel Aviv, Casablanca, Fez, Atlas Mountains, Marrakesh
Introduction to Israel & Dubai
(11 Days)
Jerusalem & Dead Sea, Tel Aviv, Dubai & Arabian Desert
Best of Israel & Greece
(14 Days)
Jerusalem & Dead Sea, Tel Aviv, Athens, Santorini, Porto Heli
Journey Through the Middle East
(21 Days)
Cairo & the Pyramids, Abu Simbel, luxury Nile River cruise, Amman, Petra & Wadi Rum, Dead Sea, Jerusalem, Tel Aviv, Dubai & Arabian Desert
Biblical Lands: Israel & Jordan
(13 Days)
Jerusalem & Bethlehem, Galilee region, Cities of the Decapolis, Amman & Jerash, King's Highway, Petra, Jordan River, Masada, Jericho
Our trip to Israel was excellent. Our guide was great, and the VIP airport transfers you arranged were incredible! We've used other tour companies in the past and you are far better.
~ D.B., Carlingford, NSW, Australia
We had such an incredible time in Israel. Each day was more interesting than the last…because of our wonderful guide, who seemed to know absolutely everything about everything…It was a great trip!
~ R.G., New York, NY
Our Israel and Jordan trip was excellent in every respect. It was so well organized, with beautiful accommodations and so much attention to detail…The expertise and knowledge of the guides was beyond our expectations. 
~ B.L., Toronto, CA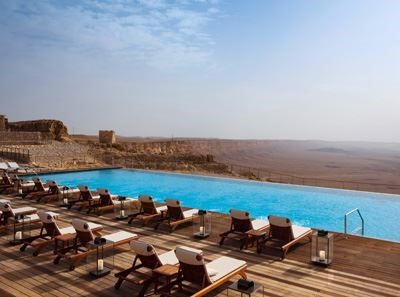 Recommended by:
Departures
Conde Nast Traveler
The New York Times
Wall Street Journal
Travel + Leisure
Town & Country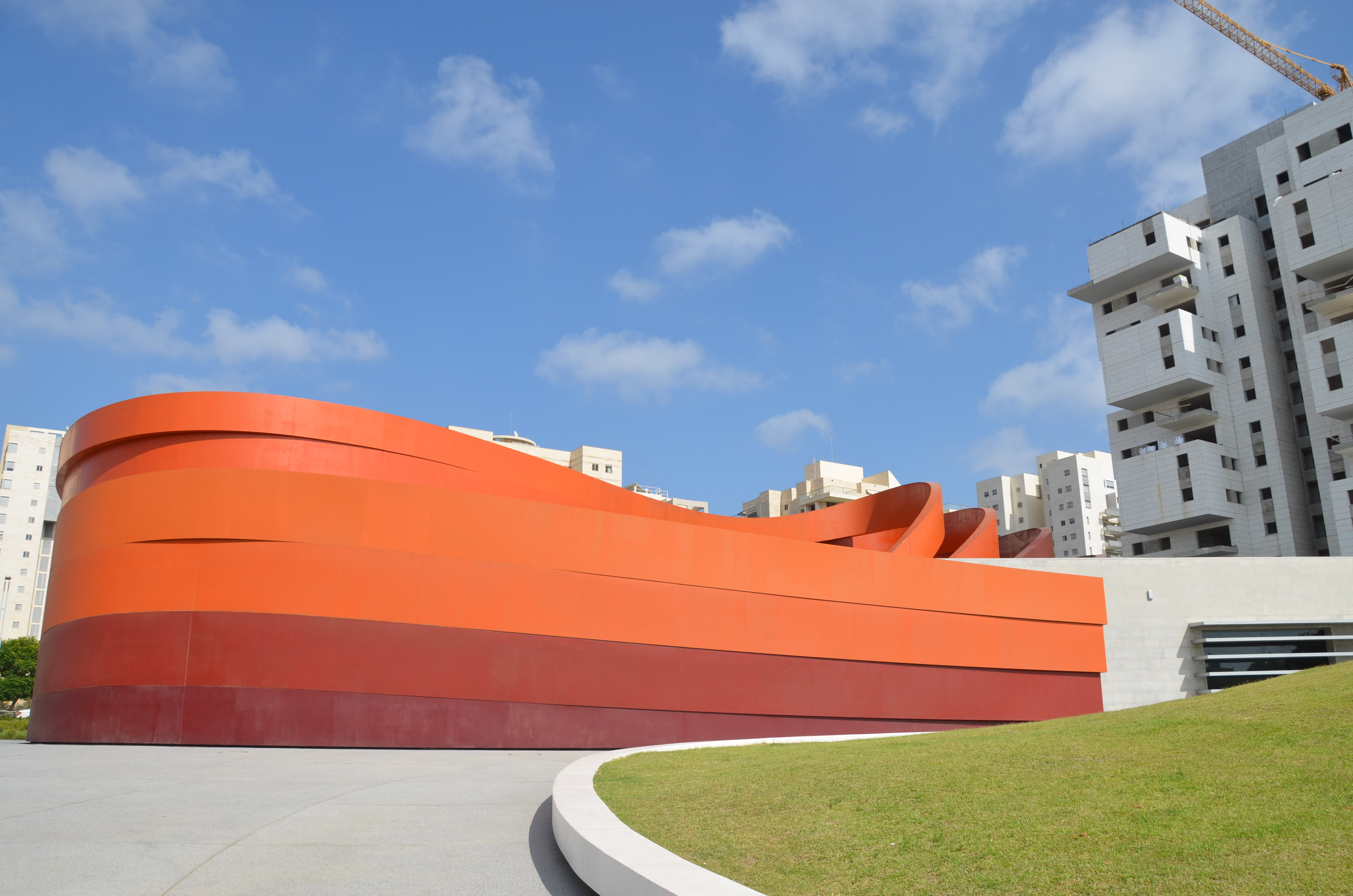 Must Stay: Six Senses Shaharut Resort
Just Back: Jerusalem and Tel Aviv
Israel Off the Beaten Track: The Stunning Negev
Interview with Tal Gottesdiner, an Israeli Wine Expert
Private Tours of Machane Yehuda Market in Jerusalem
Zippori Archaeological Site, Israel
Tel Aviv's Top 5 Cultural Travel Experiences