Introduction to Ireland
(6 days)
Dublin, Ashford Castle
Discover Ireland
(7 days)
Dublin, Killarney, Ashford Castle
Classic Ireland
(8 days)
Dublin, Killarney, Adare or Co. Clare, Ashford Castle
Best of Ireland
(11 days)
Dublin, Ballyfin, Killarney, Adare or Co. Clare, Ashford Castle
Family Tour of Ireland
(9 days)
Dublin, Killarney, Adare or Co. Clare, Ashford Castle
Essence of Ireland
(10 days)
Dublin, Kenmare, Killarney, Adare or Co. Clare, Ashford Castle
Highlights of Ireland & Northern Ireland
(11 days)
Belfast, Dublin, Killarney, Adare or Co. Clare, Ashford Castle
Exclusive Ireland
(8 days)
Dublin, Ashford Castle, Ballyfin
Luxury Golf Tour of Ireland
(9 days)
Dublin, Kildare, Kenmare, Adare, Doonbeg
Culture, Crafts & Cuisine of Ireland
(13 days)
Dublin, Ballyfin, Ballymaloe, Killarney, Adare, Ashford Castle
Journey Through Ireland
(15 days)
Belfast, Dublin, Ballyfin, Kilkenny, Waterford, Ballymaloe, Cork, Kenmare, Killarney, Adare or Co. Clare, Ashford Castle
Multi-country Tours
Dublin, Edinburgh, London
(10 days)
Dublin, Edinburgh, London
Highlights of Ireland & England
(13 days)
Dublin, Killarney, Adare or Co. Clare, Ashford Castle, London
Essence of Scotland, Ireland & England
(13 Days)
Edinburgh, Perthshire (Gleneagles), Dublin, Adare, London
Exclusive Ireland, Scotland & England
(18 days)
Dublin, Killarney, Adare or Co. Clare, Ashford Castle, Edinburgh, Perthshire (Gleneagles), London
Best of Ireland & Scotland
(13 Days)
Dublin, Killarney, Ashford Castle, Edinburgh, Gleneagles
Luxury Ireland Tours

Our private luxury Ireland tours feature elegant hotels and estates, beautiful scenery, castles, family activities, food and craft traditions, music, gardens, history and culture, and much more.
Our private Ireland tours include:
Preferred rooms in Ireland's best luxury hotels
Private tours and transfers with tour own private guides and drivers
Highly personalized itinerary planning
Expert advice from our Ireland travel specialists
Local contacts at our associate offices throughout Ireland
Restaurant reservations, shopping recommendations, tickets to cultural events and exclusive access to local activities
All tours are private, depart daily, and can be customized to suit individual interests and schedules. Please contact us at (800) 214-8144 for more information about our luxury Ireland tours.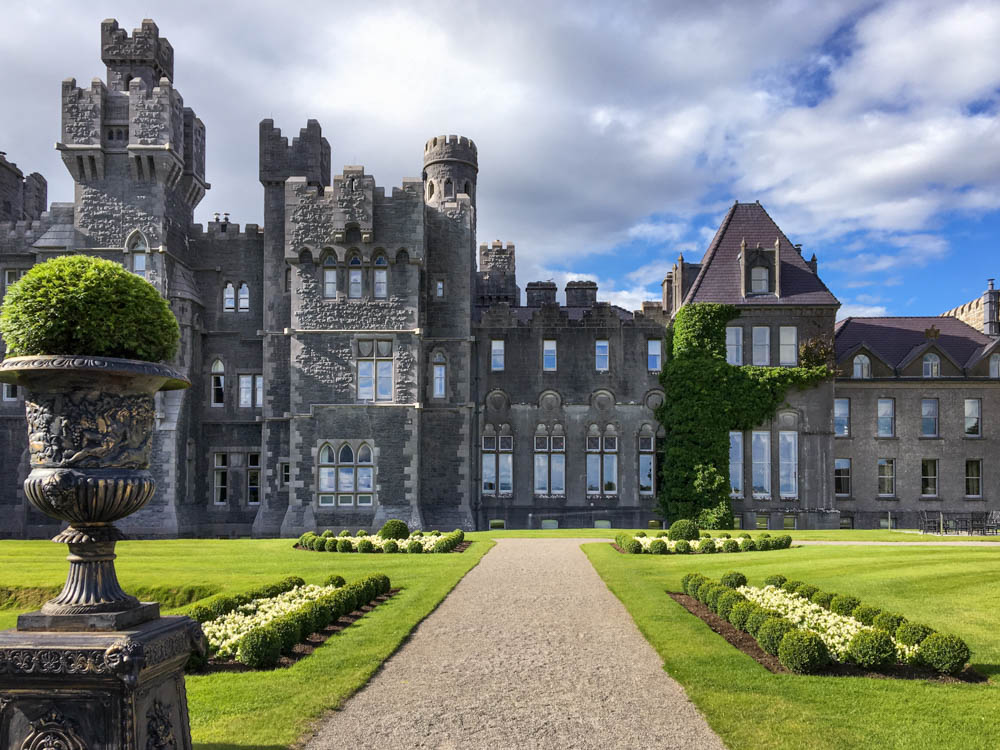 Introduction to Ireland
(6 days)
Dublin, Ashford Castle
Discover Ireland
(7 days)
Dublin, Killarney, Ashford Castle
Classic Ireland
(8 days)
Dublin, Killarney, Adare or Co. Clare, Ashford Castle
Best of Ireland
(11 days)
Dublin, Ballyfin, Killarney, Adare or Co. Clare, Ashford Castle
Family Tour of Ireland
(9 days)
Dublin, Killarney, Adare or Co. Clare, Ashford Castle
Essence of Ireland
(10 days)
Dublin, Kenmare, Killarney, Adare or Co. Clare, Ashford Castle
Highlights of Ireland & Northern Ireland
(11 days)
Belfast, Dublin, Killarney, Adare or Co. Clare, Ashford Castle
Exclusive Ireland
(8 days)
Dublin, Ashford Castle, Ballyfin
Luxury Golf Tour of Ireland
(9 days)
Dublin, Kildare, Kenmare, Adare, Doonbeg
Culture, Crafts & Cuisine of Ireland
(13 days)
Dublin, Ballyfin, Ballymaloe, Killarney, Adare, Ashford Castle
Journey Through Ireland
(15 days)
Belfast, Dublin, Ballyfin, Kilkenny, Waterford, Ballymaloe, Cork, Kenmare, Killarney, Adare or Co. Clare, Ashford Castle
Multi-country Tours
Dublin, Edinburgh, London
(10 days)
Dublin, Edinburgh, London
Highlights of Ireland & England
(13 days)
Dublin, Killarney, Adare or Co. Clare, Ashford Castle, London
Essence of Scotland, Ireland & England
(13 Days)
Edinburgh, Perthshire (Gleneagles), Dublin, Adare, London
Exclusive Ireland, Scotland & England
(18 days)
Dublin, Killarney, Adare or Co. Clare, Ashford Castle, Edinburgh, Perthshire (Gleneagles), London
Best of Ireland & Scotland
(13 Days)
Dublin, Killarney, Ashford Castle, Edinburgh, Gleneagles
The Ireland trip was another phenomenal experience with Artisans of Leisure. Our guide was exceptional. Your choice of hotels was impeccable.
~ A.D., Hollis, NH
We had a wonderful time in Ireland and Scotland…everything was done first class. You make things so easy and we can count on a wonderful trip, well planned and expertly executed.
~ S.F., Seneca, SC
Ireland was a magical adventure. I enjoyed the combination of the hotels. Our guide was excellent. I appreciate all the efforts you put in to make a busy, interesting itinerary.
~ G.S., Townsend, MA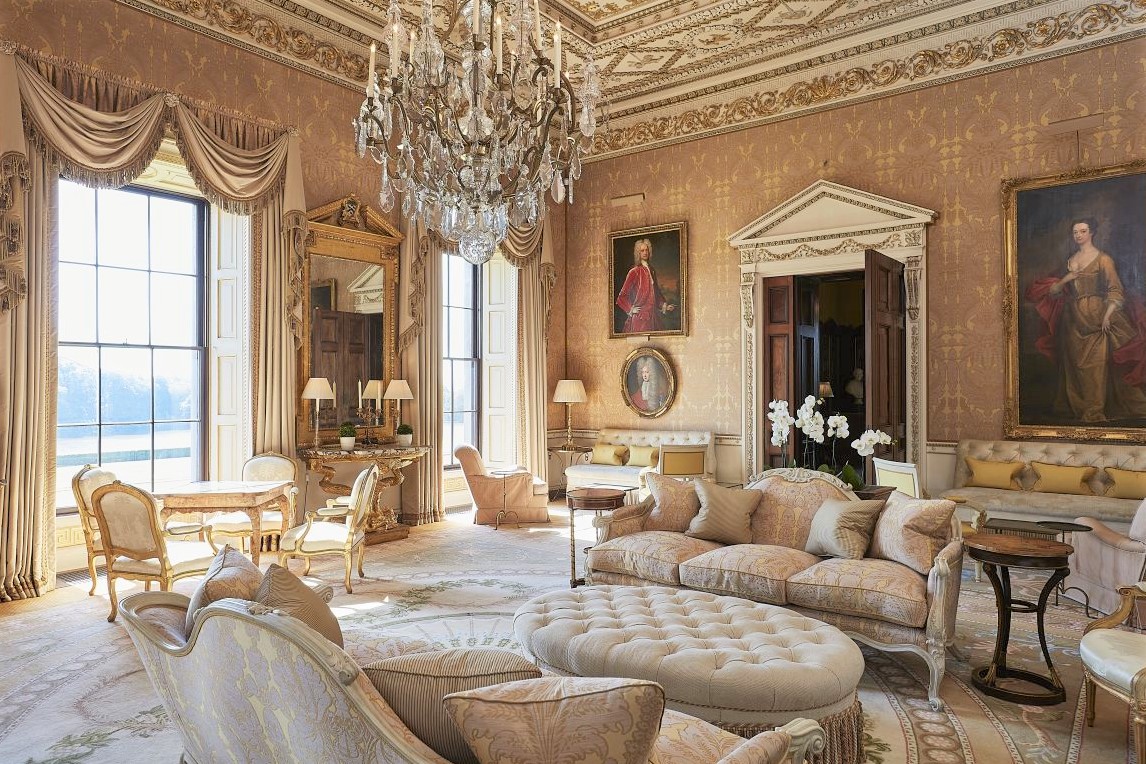 Recommended by:
Departures
Conde Nast Traveler
The New York Times
Wall Street Journal
Travel + Leisure
Town & Country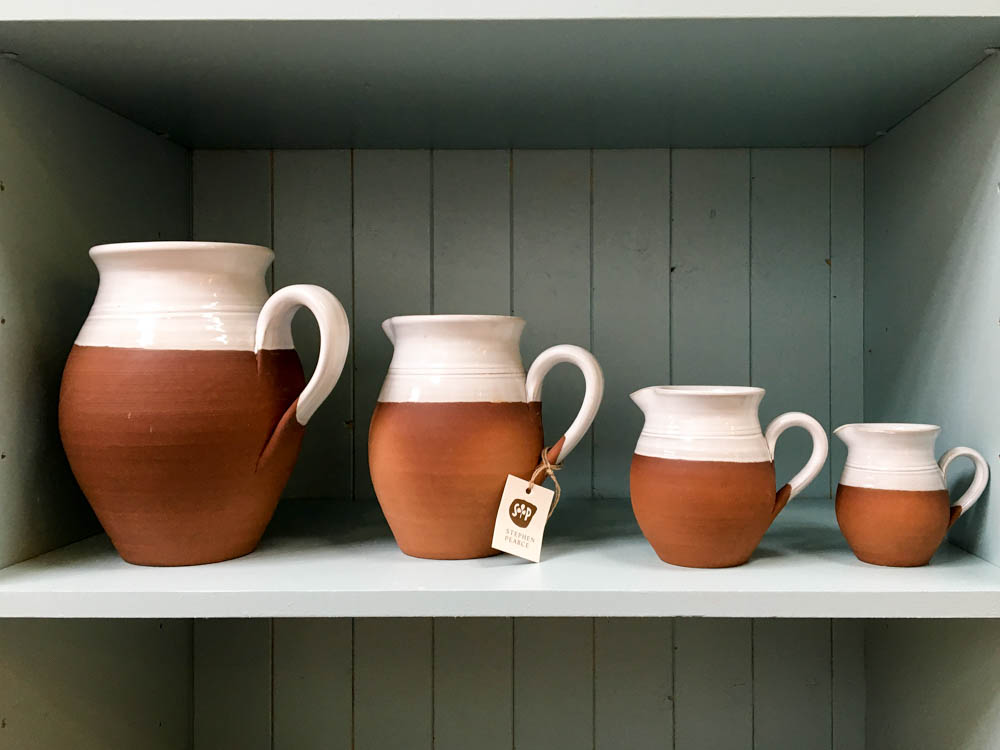 Ashley Isaacs Ganz on the Best of Ireland
Shopping for Traditional Crafts in Ireland
Must Stay: Ballyfin in Ireland
The Burren: A Surprising Irish Landscape