Introduction to Thailand
(8 Days)
Bangkok, Chiang Mai
Classic Thailand
(9 Days)
Bangkok, Phuket or Koh Samui, Chiang Mai
Highlights of Thailand
(12 Days)
Bangkok, Chiang Mai, Golden Triangle, Phuket or Koh Samui
Thailand for Families
(10 Days)
Bangkok, Chiang Mai, Koh Samui
Essence of Northern Thailand
(10 Days)
Bangkok, Golden Triangle, Chiang Mai
Thailand for Foodies
(7 Days)
Bangkok, Chiang Mai
Romantic Thailand
(12 Days)
Bangkok, Phuket or Koh Samui, Golden Triangle, Chiang Mai
Wellness Tour of Thailand
(11 Days)
Chiang Mai, Bangkok, Phuket or Koh Samui
Multi-country Tours
Introduction to Vietnam & Thailand
(14 Days)
Saigon, Hoi An, Hanoi, Bangkok, Chiang Mai
Best of Thailand & Cambodia
(13 days)
Bangkok, Chiang Mai, Phuket or Koh Samui, Siem Reap
Angkor Wat, Bangkok & Chiang Mai
(10 Days)
Siem Reap (Angkor), Bangkok & Chiang Mai
Highlights of Thailand & Laos
(10 days)
Bangkok, Luang Prabang, Chiang Mai
Highlights of Thailand & Myanmar
(14 Days)
Bangkok, Yangon, Bagan, Mandalay, Inle Lake, Chiang Mai
Luxuries of Japan & Thailand
(12 Days)
Tokyo, Hakone, Kyoto, Bangkok, Chiang Mai
Perfect Days in Bali & Thailand
(13 Days)
Jimbaran Bay or Nusa Dua, Ubud, Bangkok, Chiang Mai
Discover Thailand & Bhutan
(12 Days)
Bangkok, Thimphu, Punakha, Paro, Chiang Mai
Best of Singapore & Thailand
(13 Days)
Singapore, Bangkok, Phuket or Koh Samui, Chiang Mai
Southeast Asia in Style
(20 days)
Hong Kong, Hanoi, Hoi An, Saigon, Siem Reap, Chiang Mai, Bangkok
Flavors of Southeast Asia
(16 Days)
Singapore, Saigon, Hoi An, Hanoi, Chiang Mai, Bangkok
Family Tour of Southeast Asia
(13 Days)
Bangkok, Chiang Mai, Siem Reap, Hong Kong
Journey Through Southeast Asia
(26 days)
Saigon, Hoi An, Hanoi, Siem Reap, Bangkok, Yangon, Bagan, Inle Lake, Luang Prabang, Chiang Mai


Luxury Thailand Tours

The Buddhist country of Thailand remains one of Asia's most gratifying vacation destinations. Bangkok, the capital, is a vibrant city of royal palaces, glittering temples, and chaotic markets along the city's canals. Northern Thailand—including Chiang Rai and Chiang Mai—is a stronghold of culture, ethnic diversity and mountain vistas. Southern Thailand, with its exclusive beach resorts on islands such as Phuket and Koh Samui, has tall palms, pristine beaches and calm, clear waters. Throughout Thailand, luxury hotels and resorts beautifully incorporate traditional Thai style into their architecture and amenities, making accommodation on Artisans of Leisure tours a significant part of the cultural experience.
Our Thailand tours feature:
Deluxe rooms in Thailand's premier luxury hotels and resorts
Your own private guide and driver for flexible touring based on your interests
Highly personalized itinerary planning
Expert advice from our Thailand specialists, all of whom have traveled extensively in Thailand
Local contacts at our associate offices throughout Thailand
Regional flights and private airport transfers
Restaurant and spa reservations, shopping recommendations, tickets to cultural events and exclusive access to local activities
All tours are private, depart daily, and can be customized to suit individual interests and schedules. Please contact us at (800) 214-8144 for more information about our Thailand tours.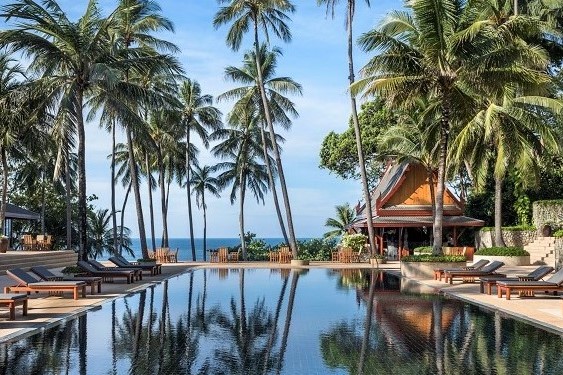 Introduction to Thailand
(8 Days)
Bangkok, Chiang Mai
Classic Thailand
(9 Days)
Bangkok, Phuket or Koh Samui, Chiang Mai
Highlights of Thailand
(12 Days)
Bangkok, Chiang Mai, Golden Triangle, Phuket or Koh Samui
Thailand for Families
(10 Days)
Bangkok, Chiang Mai, Koh Samui
Essence of Northern Thailand
(10 Days)
Bangkok, Golden Triangle, Chiang Mai
Thailand for Foodies
(7 Days)
Bangkok, Chiang Mai
Romantic Thailand
(12 Days)
Bangkok, Phuket or Koh Samui, Golden Triangle, Chiang Mai
Wellness Tour of Thailand
(11 Days)
Chiang Mai, Bangkok, Phuket or Koh Samui
Multi-country Tours
Introduction to Vietnam & Thailand
(14 Days)
Saigon, Hoi An, Hanoi, Bangkok, Chiang Mai
Best of Thailand & Cambodia
(13 days)
Bangkok, Chiang Mai, Phuket or Koh Samui, Siem Reap
Angkor Wat, Bangkok & Chiang Mai
(10 Days)
Siem Reap (Angkor), Bangkok & Chiang Mai
Highlights of Thailand & Laos
(10 days)
Bangkok, Luang Prabang, Chiang Mai
Highlights of Thailand & Myanmar
(14 Days)
Bangkok, Yangon, Bagan, Mandalay, Inle Lake, Chiang Mai
Luxuries of Japan & Thailand
(12 Days)
Tokyo, Hakone, Kyoto, Bangkok, Chiang Mai
Perfect Days in Bali & Thailand
(13 Days)
Jimbaran Bay or Nusa Dua, Ubud, Bangkok, Chiang Mai
Discover Thailand & Bhutan
(12 Days)
Bangkok, Thimphu, Punakha, Paro, Chiang Mai
Best of Singapore & Thailand
(13 Days)
Singapore, Bangkok, Phuket or Koh Samui, Chiang Mai
Southeast Asia in Style
(20 days)
Hong Kong, Hanoi, Hoi An, Saigon, Siem Reap, Chiang Mai, Bangkok
Flavors of Southeast Asia
(16 Days)
Singapore, Saigon, Hoi An, Hanoi, Chiang Mai, Bangkok
Family Tour of Southeast Asia
(13 Days)
Bangkok, Chiang Mai, Siem Reap, Hong Kong
Journey Through Southeast Asia
(26 days)
Saigon, Hoi An, Hanoi, Siem Reap, Bangkok, Yangon, Bagan, Inle Lake, Luang Prabang, Chiang Mai


You are fabulous, the trip to Thailand went without a hitch! The travel guidance Artisans gave was more than trip knowledge but also the intelligence that only an experienced traveler would know.
~ A.F., Chicago, IL
Our family's China and Thailand trip was incredible. Each place offered new experiences, amazing guides and spectacular hotels. We enjoyed all of the activities and Artisans of Leisure touches along the way.
~ R.S., New York, NY
Our trip to Thailand and Bhutan was terrific. We really appreciate that Artisans of Leisure's staff is so knowledgeable about the destinations, and that your trips are so thorough.
~ A.R., New York, NY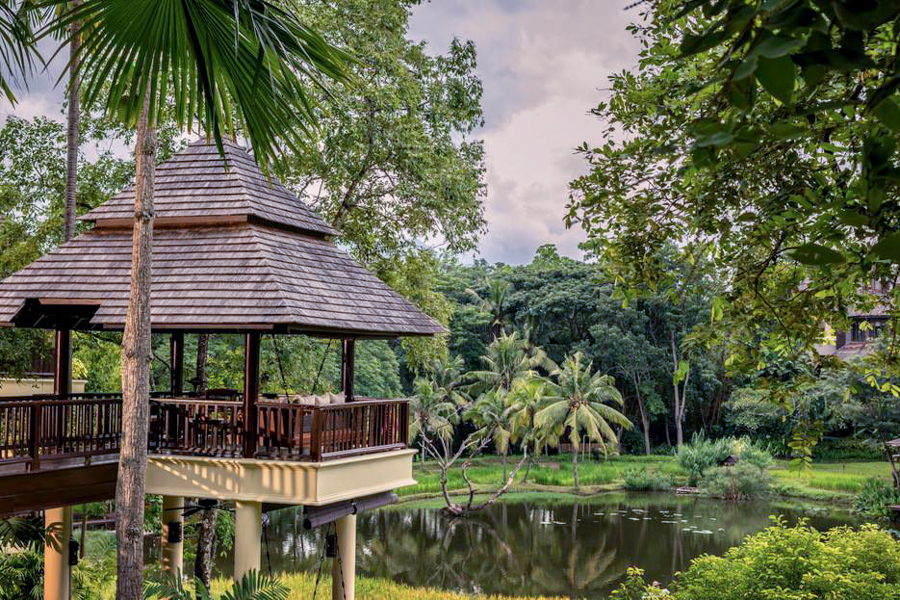 Recommended by:
Departures
Conde Nast Traveler
The New York Times
Wall Street Journal
Travel + Leisure
Town & Country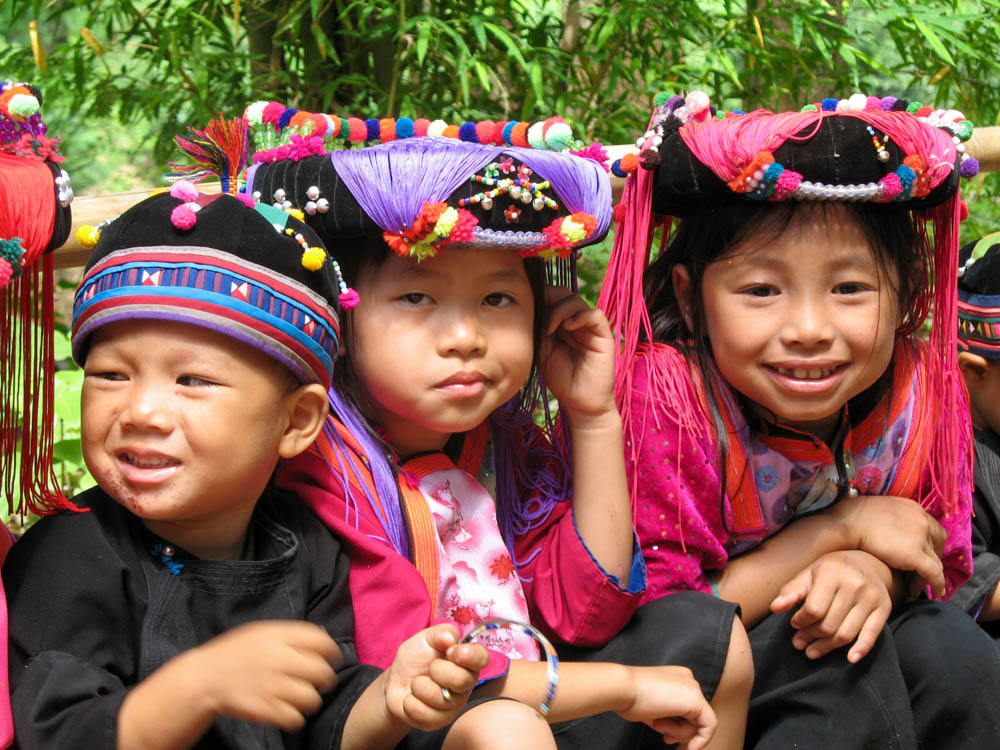 Three of Our Favorite Luxury Resorts in Thailand
Culture and Family Fun in Thailand
A Visit to Wat Phra Kaew in Bangkok
Up Close and Personal with Elephants in Thailand
A Walk Through Bangkok's Amulet Market