Sydney, Rock & Reef
(8 Days)
Sydney, Uluru (Ayers Rock), Tropical North Queensland, Daintree Rainforest, Great Barrier Reef
Highlights of Australia
(11 Days)
Sydney, Uluru (Ayers Rock), Melbourne & Phillip Island, Great Barrier Reef
Introduction to Australia
(7 Days)
Sydney, Great Barrier Reef
Best of Australia
(17 Days)
Sydney, Kangaroo Island, Melbourne & Phillip Island, Uluru (Ayers Rock), Daintree Rainforest, Great Barrier Reef
Romantic Australia
(11 Days)
Sydney, Uluru (Ayers Rock), Daintree Forest, Great Barrier Reef
Essence of Australia
(14 Days)
Melbourne & Phillip Island, Uluru (Ayers Rock), Daintree Rainforest, Great Barrier Reef, Sydney
Family Tour of Australia
(10 Days)
Sydney, Daintree Rainforest, Great Barrier Reef
Food & Wine Tour of Australia
(12 Days)
Melbourne, Yarra Valley, Mornington Peninsula, Barossa, Adelaide, McLaren Vale, Margaret River, Perth
Journey Through Australia
(20 Days)
Sydney, Kangaroo Island, Melbourne, Uluru, Bamurru Plains & Kakadu, Daintree Rainforest, Lizard Island
Best of Southern Australia
(14 Days)
Melbourne, Hobart, Freycinet Peninsula, Barossa, Kangaroo Island, Sydney
Australia Luxury Adventure
(16 Days)
Sydney, Arkaba & Flinders Ranges, Kangaroo Island, Adelaide, Daintree Rainforest, Great Barrier Reef
Best of Western Australia
(7 Days)
Perth & Pinnacles, Ningaloo Reef
Exclusive Australia
(20 Days)
Sydney, Tasmania, Melbourne, Kangaroo Island, Uluru (Ayers Rock), Daintree Rainforest, Great Barrier Reef
Multi-country Tours
Best of Australia & New Zealand
(16 Days)
Sydney, Uluru (Ayers Rock), Daintree Rainforest, Great Barrier Reef, Auckland, Rotorua & Taupo, Queenstown & Milford Sound
Best of Australia & Fiji
(14 Days)
Sydney, Uluru (Ayers Rock), Melbourne & Phillip Island, Great Barrier Reef, Fiji


Luxury Australia Tours
Artisans of Leisure private Australia tours are designed for the most discerning of travelers and feature uniquely Australian experiences: exploring incredible landscapes such as the Great Barrier Reef, Uluru (Ayers Rock) and the Daintree Rainforest; seeing and interacting with koalas, kangaroos and other unique Australian animals; touring small wineries and local food producers; seeing Aboriginal rock art and visiting Aboriginal art galleries; reservations at Australia's most acclaimed restaurants; and tours of food and crafts markets. Each tour includes Australia's finest luxury hotels and resorts, which are showcases of Australian style.
Our private Australia tours feature:
Preferred rooms in Australia's best luxury hotels and resorts
Your own private guides and drivers for flexible touring based on your interests
Highly personalized itinerary planning
Expert advice from our Australia specialists, all of whom have lived in Australia
Local contacts at our associate offices throughout Australia
Restaurant reservations, shopping recommendations, tickets to cultural events and exclusive access to local activities
All tours are private, depart daily, and can be customized to suit individual interests and schedules. Please contact us at (800) 214-8144 for more information about our luxury Australia tours.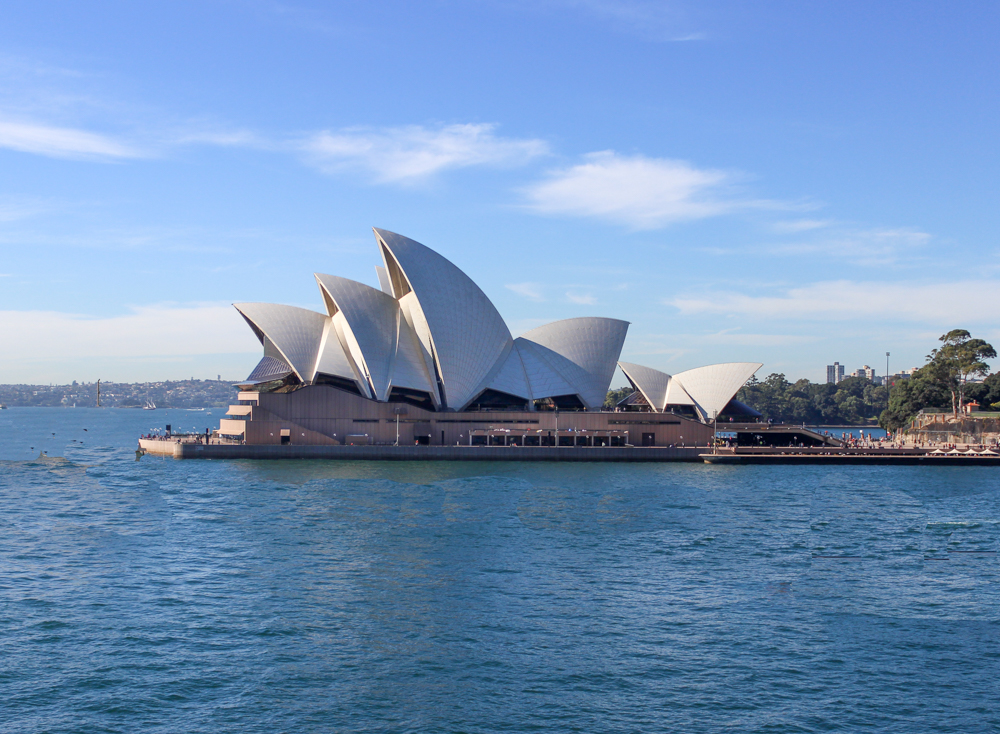 Sydney, Rock & Reef
(8 Days)
Sydney, Uluru (Ayers Rock), Tropical North Queensland, Daintree Rainforest, Great Barrier Reef
Highlights of Australia
(11 Days)
Sydney, Uluru (Ayers Rock), Melbourne & Phillip Island, Great Barrier Reef
Introduction to Australia
(7 Days)
Sydney, Great Barrier Reef
Best of Australia
(17 Days)
Sydney, Kangaroo Island, Melbourne & Phillip Island, Uluru (Ayers Rock), Daintree Rainforest, Great Barrier Reef
Romantic Australia
(11 Days)
Sydney, Uluru (Ayers Rock), Daintree Forest, Great Barrier Reef
Essence of Australia
(14 Days)
Melbourne & Phillip Island, Uluru (Ayers Rock), Daintree Rainforest, Great Barrier Reef, Sydney
Family Tour of Australia
(10 Days)
Sydney, Daintree Rainforest, Great Barrier Reef
Food & Wine Tour of Australia
(12 Days)
Melbourne, Yarra Valley, Mornington Peninsula, Barossa, Adelaide, McLaren Vale, Margaret River, Perth
Journey Through Australia
(20 Days)
Sydney, Kangaroo Island, Melbourne, Uluru, Bamurru Plains & Kakadu, Daintree Rainforest, Lizard Island
Best of Southern Australia
(14 Days)
Melbourne, Hobart, Freycinet Peninsula, Barossa, Kangaroo Island, Sydney
Australia Luxury Adventure
(16 Days)
Sydney, Arkaba & Flinders Ranges, Kangaroo Island, Adelaide, Daintree Rainforest, Great Barrier Reef
Best of Western Australia
(7 Days)
Perth & Pinnacles, Ningaloo Reef
Exclusive Australia
(20 Days)
Sydney, Tasmania, Melbourne, Kangaroo Island, Uluru (Ayers Rock), Daintree Rainforest, Great Barrier Reef
Multi-country Tours
Best of Australia & New Zealand
(16 Days)
Sydney, Uluru (Ayers Rock), Daintree Rainforest, Great Barrier Reef, Auckland, Rotorua & Taupo, Queenstown & Milford Sound
Best of Australia & Fiji
(14 Days)
Sydney, Uluru (Ayers Rock), Melbourne & Phillip Island, Great Barrier Reef, Fiji


You get an A+ for arranging our trip to Australia. We had a grand time and it was worth every penny.
~ H.M., Houston, TX
Australia was fantastic. The guides were among the best we have ever had. Your logistics were great and everything worked like clockwork. Thank you for your hard work in making all of the arrangements. All of the effort showed in the results. 
~ M.K., Overland Park, KS
We had an absolutely fabulous time in Australia and New Zealand. Everything was sensational. You have made us so tremendously happy. We will go wherever you say. We can't thank you enough.
~ M.F., Santa Monica, CA
We've now taken three trips with Artisans of Leisure and continue to be impressed with everything you do for us. The Australia trip was absolute perfection. We can't thank you enough.
~ L.S., New York, NY
Our Australia trip was perfect. Artisans of Leisure, bar none, provided the most memorable trip that my wife and I have ever been on in our lives. For that I will always be grateful.
~ B.J., Columbus, OH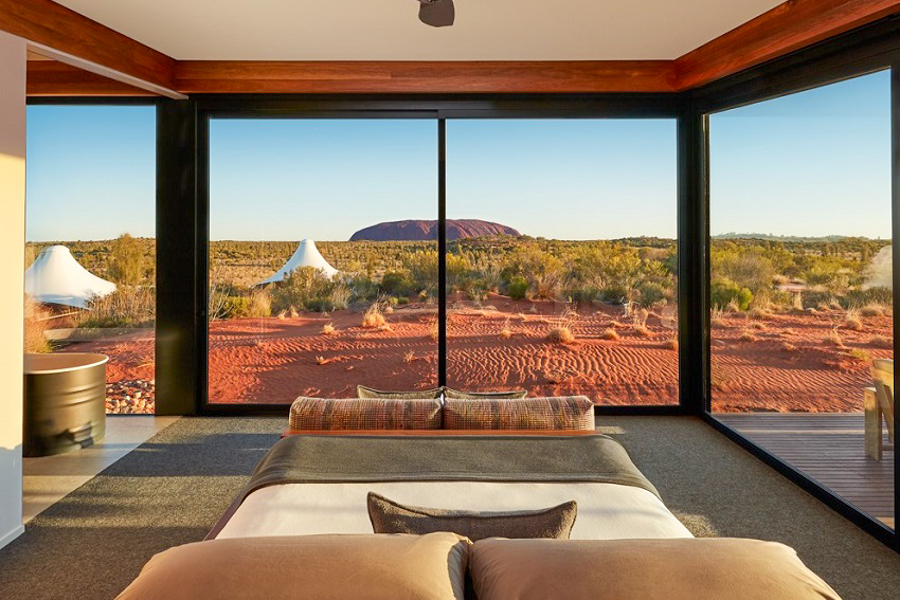 Recommended by:
Departures
Conde Nast Traveler
The New York Times
Wall Street Journal
Travel + Leisure
Town & Country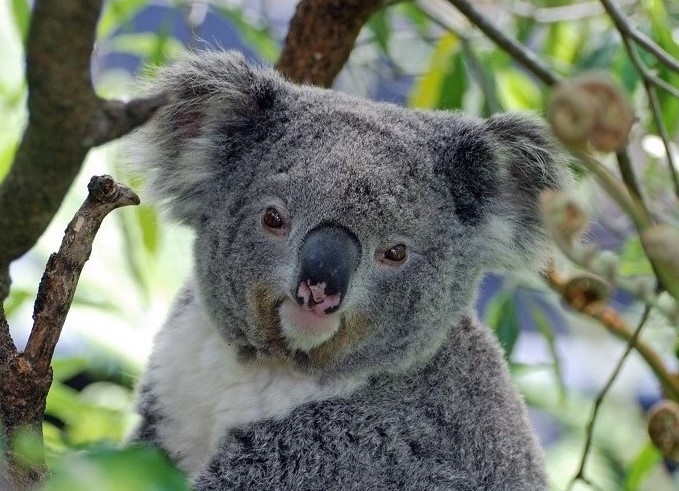 Climbing Sydney's Harbour Bridge 
Exploring Australia's Outback: Uluru & Kata Tjuta
Must Stay: Wolgan Valley Resort & Spa in the Blue Mountains, Australia
Kangaroo Spotting in Australia
The Ultimate Aussie: a Kangaroo Island Insider
Notes from Our Travelers: The Best Way to Experience the Australian Outback