Introduction to Scotland
(7 Days)
Edinburgh with Glasgow & Stirling Castle, Perthshire (Gleneagles) & St. Andrews
Luxuries of Scotland
(8 Days)
Edinburgh & St. Andrew's, Aberdeenshire (Fife Arms), Perthshire (Gleneagles)
Highlights of Scotland
(8 Days)
Edinburgh, Fort William & Highlands, Perthshire (Gleneagles)
Essence of Scotland
(10 Days)
Edinburgh, Fort William & Highlands, Isle of Skye, Perthshire (Gleneagles)
Traditions of Scotland
(12 Days)
Edinburgh, Fort William & Highlands, Isle of Skye, Royal Deeside & Aberdeenshire, Perthshire (Gleneagles) & St. Andrews or Glasgow
Outlander Tour of Scotland
(10 Days)
Edinburgh, Fort William with the Highlands & Inverness, Perthshire (Gleneagles)
The Royal Scotsman
Luxury train extension - various lengths
Whisky Tour of Scotland
(12 Days)
Edinburgh, Oban & Islay, Isle of Skye, Ross (Glenmorangie House), Speyside & Aberdeenshire, Perthshire (Gleneagles)
Multi-country Tours
Luxuries of England & Scotland
(10 Days)
London, Edinburgh, Perthshire (Gleneagles)
Family Tour of England & Scotland
(11 Days)
London, Edinburgh, Fort William & Highlands, Perthshire (Gleneagles)
Dublin, Edinburgh, London
(10 Days)
Dublin, Edinburgh, London
Essence of Scotland, Ireland & England
(13 Days)
Edinburgh, Perthshire (Gleneagles), Dublin, Adare, London
Exclusive Ireland, Scotland & England
(18 Days)
Dublin, Killarney, Adare or Co. Clare, Ashford Castle, Edinburgh, Perthshire (Gleneagles), London
Best of England & Scotland
(16 Days)
London, Oxfordshire, Cotswolds, Lake District, Edinburgh, Royal Deeside & Aberdeenshire, Perthshire (Gleneagles)
Best of Ireland & Scotland
(13 Days)
Ashford Castle, Dublin, Edinburgh, Perthshire (Gleneagles)

Luxury Scotland Tours
Our private Scotland tours have been designed by our in-house experts who have lived in and traveled throughout this beautiful and historic country. They feature private touring of stunning Edinburgh and heritage-rich Stirling; excursions to sparkling lochs, dramatic glens and romantic castles in the spectacular Scottish Highlands; accommodation at the finest city hotels and upscale resorts in the Scottish countryside; and ample leisure time to experience Scottish classics such as shopping for fine wool garments, sampling Scotch whisky, and dining on excellent cuisine based on local ingredients such as fresh berries, wild game, Scotch lamb and Atlantic salmon.
We also arrange a wide variety of special interest activities in conjunction with our Scotland tours, such as tracing your family history, touring top whisky distilleries, playing golf at St. Andrews Links, visiting sites associated with architect Charles Rennie Mackintosh, cooking classes, farm visits, whale watching, bird watching, deer stalking, and freshwater and saltwater fishing.
Our luxury tours of Scotland feature:
Select rooms and suites in Scotland's premier luxury hotels and resorts
Your own private guide and/or driver for flexible touring based on your interests
Highly personalized itinerary planning
Expert advice from our Scotland specialists, all of whom have lived in Scotland
Local contacts at our associate offices throughout Scotland
Private airport and train station transfers
Restaurant reservations, shopping recommendations, tickets to cultural events such as the Royal Edinburgh Military Tattoo and the Edinburgh International Festival and Fringe, and exclusive access to local activities and experts
All tours are private, depart daily, and can be customized to suit individual interests and schedules. Please contact us at (800) 214-8144 for more information about our luxury Scotland tours.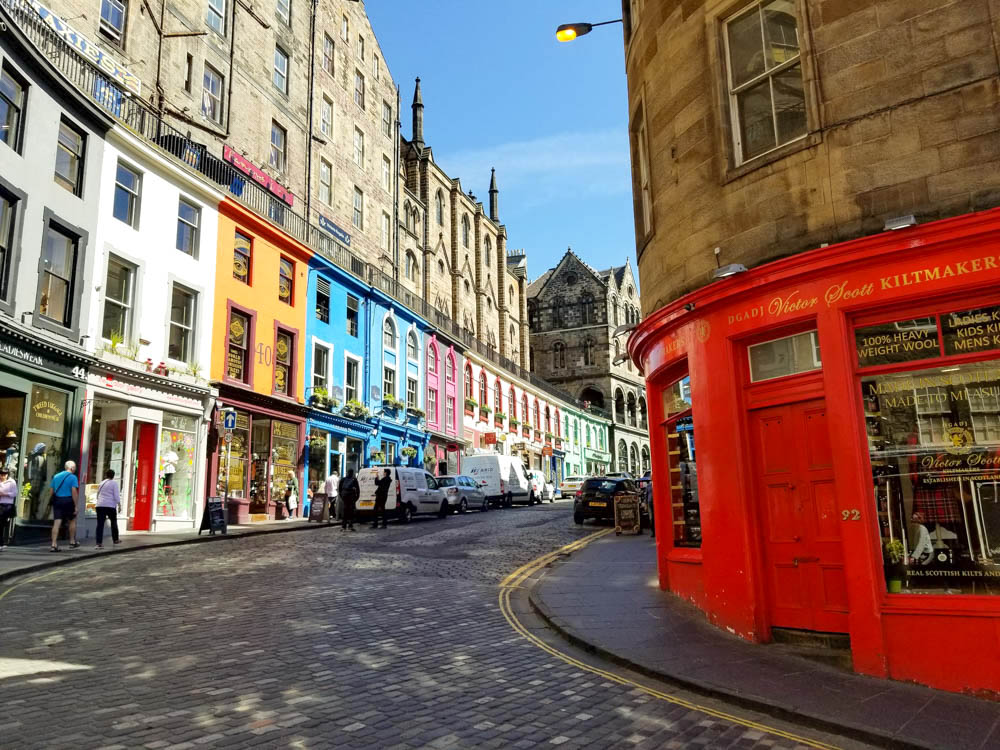 Introduction to Scotland
(7 Days)
Edinburgh with Glasgow & Stirling Castle, Perthshire (Gleneagles) & St. Andrews
Luxuries of Scotland
(8 Days)
Edinburgh & St. Andrew's, Aberdeenshire (Fife Arms), Perthshire (Gleneagles)
Highlights of Scotland
(8 Days)
Edinburgh, Fort William & Highlands, Perthshire (Gleneagles)
Essence of Scotland
(10 Days)
Edinburgh, Fort William & Highlands, Isle of Skye, Perthshire (Gleneagles)
Traditions of Scotland
(12 Days)
Edinburgh, Fort William & Highlands, Isle of Skye, Royal Deeside & Aberdeenshire, Perthshire (Gleneagles) & St. Andrews or Glasgow
Outlander Tour of Scotland
(10 Days)
Edinburgh, Fort William with the Highlands & Inverness, Perthshire (Gleneagles)
The Royal Scotsman
Luxury train extension - various lengths
Whisky Tour of Scotland
(12 Days)
Edinburgh, Oban & Islay, Isle of Skye, Ross (Glenmorangie House), Speyside & Aberdeenshire, Perthshire (Gleneagles)
Multi-country Tours
Luxuries of England & Scotland
(10 Days)
London, Edinburgh, Perthshire (Gleneagles)
Family Tour of England & Scotland
(11 Days)
London, Edinburgh, Fort William & Highlands, Perthshire (Gleneagles)
Dublin, Edinburgh, London
(10 Days)
Dublin, Edinburgh, London
Essence of Scotland, Ireland & England
(13 Days)
Edinburgh, Perthshire (Gleneagles), Dublin, Adare, London
Exclusive Ireland, Scotland & England
(18 Days)
Dublin, Killarney, Adare or Co. Clare, Ashford Castle, Edinburgh, Perthshire (Gleneagles), London
Best of England & Scotland
(16 Days)
London, Oxfordshire, Cotswolds, Lake District, Edinburgh, Royal Deeside & Aberdeenshire, Perthshire (Gleneagles)
Best of Ireland & Scotland
(13 Days)
Ashford Castle, Dublin, Edinburgh, Perthshire (Gleneagles)

Our Scotland trip was wonderful. Our guide was simply outstanding. The itinerary, accommodations and military tattoo were great! Our driver was also perfect. Thanks to all at Artisans for making our trip so memorable. 
~ J.H., Highland, IL
Our family had a wonderful time in England and Scotland. The pace of the trip was just right, and we feel that we saw the very best of each place.
~ L.S., Newtown Square, PA
Scotland was fantastic! The guides were great, and the hotels and restaurants fabulous.
~ D.K., East Greenwich, RI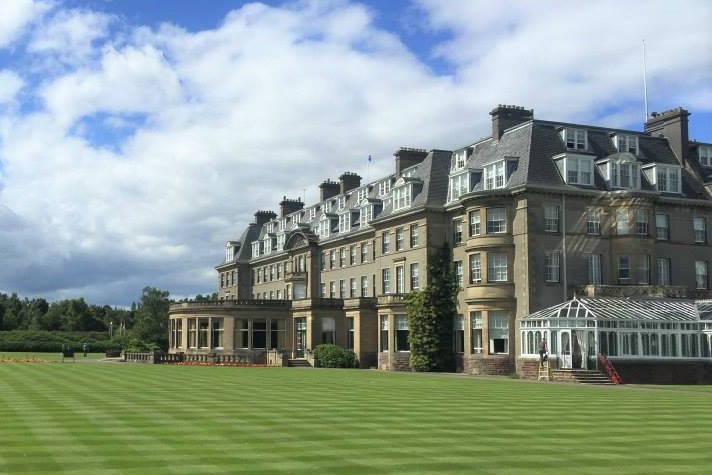 Recommended by:
Departures
Conde Nast Traveler
The New York Times
Wall Street Journal
Travel + Leisure
Town & Country
Just Back: A Luxurious Family Tour of Scotland
Attending the Royal Edinburgh Military Tattoo in Edinburgh
Exclusive Private Whisky Tour of Scotland
Our Favorite Luxury Train Journeys Around the World
Exclusive Access with Scotland's Renowned Textile Designer: Araminta Campbell
Just Back: The Best of Scotland 
Amazing Landscapes, Food & More on the Isle of Skye
The Royal Scotsman: A Luxurious Train Journey in Scotland