Introduction to India
(10 Days)
Delhi, Agra, Jaipur, Udaipur
Essence of India
(13 Days)
Delhi, Agra, Jaipur, Udaipur, Mumbai
India's Golden Triangle
(7 Days)
Delhi, Agra, Jaipur
Exclusive India
(15 Days)
Delhi, Agra, Ranthambore, Amanbagh, Jaipur, Udaipur, Mumbai
Family Tour of India
(11 Days)
Delhi, Agra, Ranthambore, Jaipur, Mumbai
Highlights of India
(13 Days)
Delhi, Varanasi, Agra, Jaipur, Udaipur, Mumbai
India in Style
(17 Days)
Delhi, Agra, Jaipur, Udaipur, Mumbai, Hyderabad
Introduction to Southern India
(8 Days)
Mumbai, Kochi (Cochin), Backwaters of Kerala
Journey Through India
(21 Days)
Delhi, Varanasi, Agra, Ranthambore safari, Jaipur, Udaipur, Mumbai, Chennai, Hyderabad
Romantic India
(15 Days)
Delhi, Agra, Jaipur, Udaipur, Goa, Mumbai
Best of Rajasthan & Beyond
(16 Days)
Delhi, Agra, Jaipur, Jaisalmer, Jodhpur, Udaipur, Mumbai
Best of Southern India
(13 Days)
Chennai, Kochi (Cochin), Backwaters of Kerala, Hyderabad, Mumbai
Ayurveda Highlights of India
(8 Days)
Delhi, Himalayas & Rishikesh
Art & Temples of India
(18 Days)
Delhi, Varanasi, Khajuraho & Panna National Park, Agra, Jaipur, Udaipur, Ajanta & Ellora Caves, Mumbai
Culinary Tour of India
(13 Days)
Delhi, Udaipur, Mumbai, Chennai
Multi-country Tours
Best of Bhutan & India
(18 Days)
Delhi, Thimphu, Punakha, Paro, Agra, Jaipur, Udaipur, Mumbai
Highlights of India & Nepal
(13 Days)
Delhi, Varanasi, Kathmandu & Kathmandu Valley, Agra, Jaipur
Southern India & Sri Lanka
(12 Days)
Mumbai, Cochin, Backwaters of Kerala, Colombo, Cultural Triangle, Galle
Best of India & the Maldives
(15 Days)
Delhi, Agra, Jaipur, Udaipur, Mumbai, Maldives
Hiking and Wellness Tour of Bhutan & India
(14 Days)
Delhi, Thimphu, Punakha, Paro, Himalayas & Rishikesh
Luxury India Tours

India is one of the world's most colorful, complex destinations. Our expert guides and private drivers bring India's ancient civilization and its many layers to life, allowing for total comfort and flexibility while experiencing the best of India: delicious regional cuisine, fascinating bazaars, beautiful Mughal gardens, important pilgrimage sites, and spectacular beauty found in textiles, temple carvings, tribal arts, and regional architecture. And India's luxury hotels—often in restored palaces—are among the best in the world.
Our India tours feature:
Preferred rooms in India's best luxury hotels
Your own private guide and driver for flexible touring based on your interests
Highly personalized itinerary planning
Expert advice from our India specialists, all of whom have traveled extensively in India
Local contacts at our associate offices throughout India
Regional flights and private airport transfers
Restaurant reservations, shopping recommendations, tickets to cultural events and exclusive access to local activities
All tours are private, depart daily, and can be customized to suit individual interests and schedules. Please contact us at (800) 214-8144 for more information about our luxury India tours.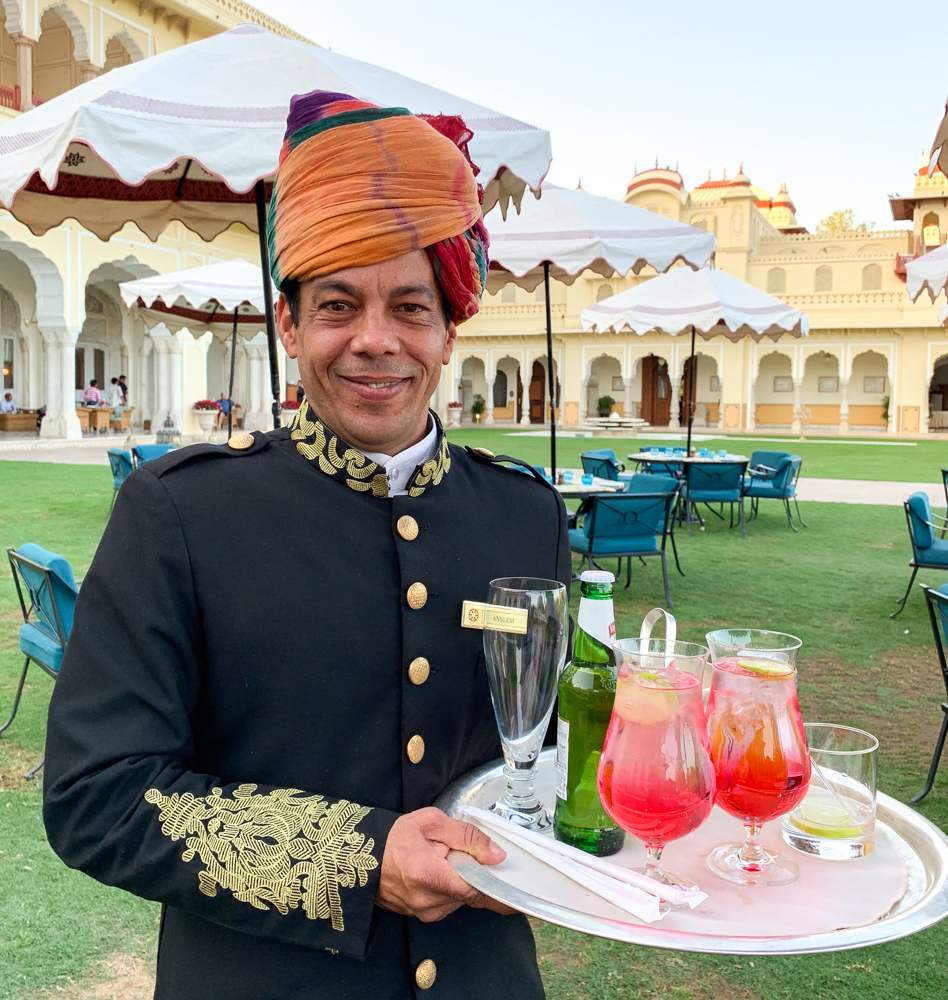 Introduction to India
(10 Days)
Delhi, Agra, Jaipur, Udaipur
Essence of India
(13 Days)
Delhi, Agra, Jaipur, Udaipur, Mumbai
India's Golden Triangle
(7 Days)
Delhi, Agra, Jaipur
Exclusive India
(15 Days)
Delhi, Agra, Ranthambore, Amanbagh, Jaipur, Udaipur, Mumbai
Family Tour of India
(11 Days)
Delhi, Agra, Ranthambore, Jaipur, Mumbai
Highlights of India
(13 Days)
Delhi, Varanasi, Agra, Jaipur, Udaipur, Mumbai
India in Style
(17 Days)
Delhi, Agra, Jaipur, Udaipur, Mumbai, Hyderabad
Introduction to Southern India
(8 Days)
Mumbai, Kochi (Cochin), Backwaters of Kerala
Journey Through India
(21 Days)
Delhi, Varanasi, Agra, Ranthambore safari, Jaipur, Udaipur, Mumbai, Chennai, Hyderabad
Romantic India
(15 Days)
Delhi, Agra, Jaipur, Udaipur, Goa, Mumbai
Best of Rajasthan & Beyond
(16 Days)
Delhi, Agra, Jaipur, Jaisalmer, Jodhpur, Udaipur, Mumbai
Best of Southern India
(13 Days)
Chennai, Kochi (Cochin), Backwaters of Kerala, Hyderabad, Mumbai
Ayurveda Highlights of India
(8 Days)
Delhi, Himalayas & Rishikesh
Art & Temples of India
(18 Days)
Delhi, Varanasi, Khajuraho & Panna National Park, Agra, Jaipur, Udaipur, Ajanta & Ellora Caves, Mumbai
Culinary Tour of India
(13 Days)
Delhi, Udaipur, Mumbai, Chennai
Multi-country Tours
Best of Bhutan & India
(18 Days)
Delhi, Thimphu, Punakha, Paro, Agra, Jaipur, Udaipur, Mumbai
Highlights of India & Nepal
(13 Days)
Delhi, Varanasi, Kathmandu & Kathmandu Valley, Agra, Jaipur
Southern India & Sri Lanka
(12 Days)
Mumbai, Cochin, Backwaters of Kerala, Colombo, Cultural Triangle, Galle
Best of India & the Maldives
(15 Days)
Delhi, Agra, Jaipur, Udaipur, Mumbai, Maldives
Hiking and Wellness Tour of Bhutan & India
(14 Days)
Delhi, Thimphu, Punakha, Paro, Himalayas & Rishikesh
Another extraordinary trip with exciting surprises, brilliant accommodations, terrific guides, excellent drivers…and the wonderful, well-planned itinerary. Your India expertise shines through.
~ M.G., Rancho Mirage, CA
India was a journey of a lifetime — our best trip ever. Everything exceeded our very high expectations. As Artisans of Leisure travelers, we were treated like royalty at each hotel. A perfect trip. A+++++++
~ P.F., Hatfield, PA
The India trip was outstanding, exquisite, and perfect. Artisans of Leisure is simply the best on the planet. 
~ C.M., San Antonio, TX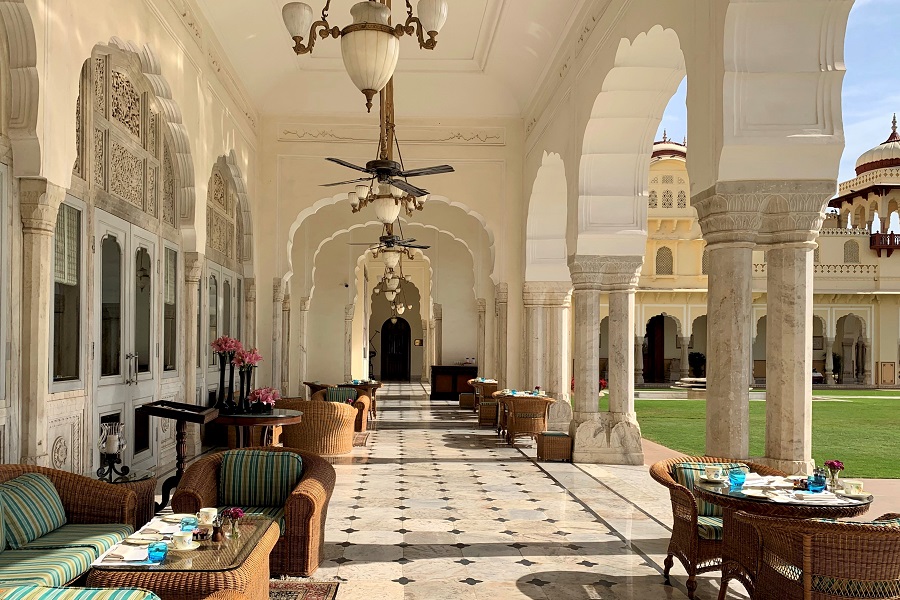 Recommended by:
Departures
Conde Nast Traveler
The New York Times
Wall Street Journal
Travel + Leisure
Town & Country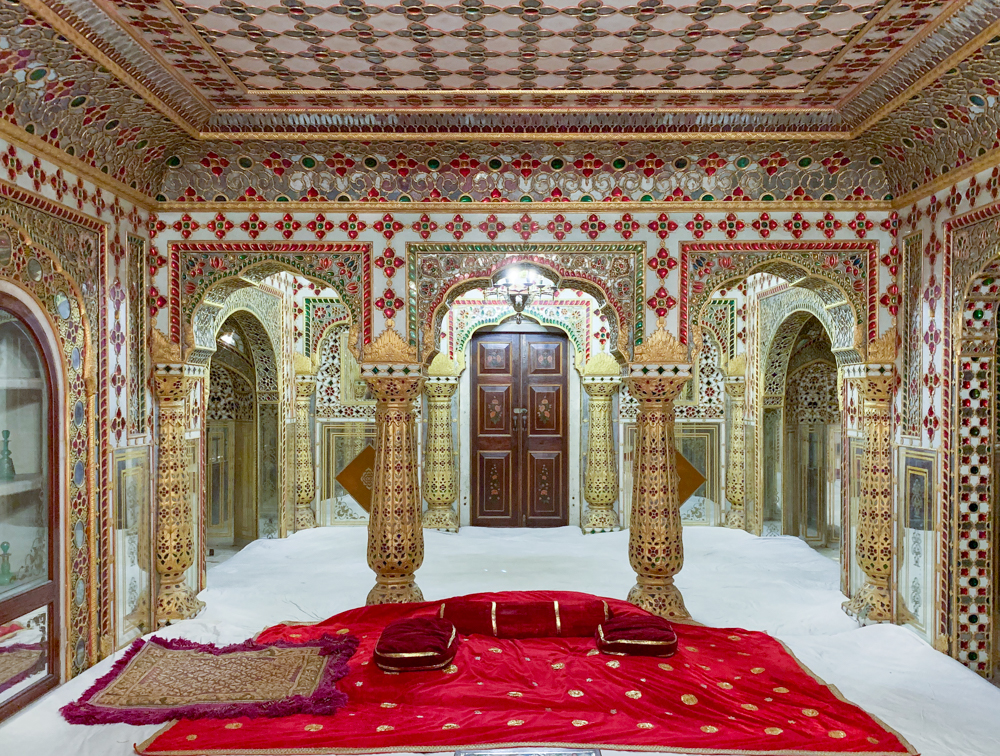 Hawa Mahal (Palace of Winds) in Jaipur
Must Stay: The Oberoi Amarvilas in Agra
Decorative Arts in the City Palace of Udaipur, India
A Private Cooking Class in Chennai, India
A Day with Dabbawallas in Mumbai, India
A Private India & Bhutan Tour: Our Travelers Share Their Photos
Luxury Tented Camps in Remote Northern India
Varanasi: One of India's Most Spiritual Destinations
Art Deco at Umaid Bhawan Palace in Jodhpur