Essence of Iceland
(8 Days)
Reykjavik & Langjokull Glacier, Golden Circle, South Iceland, Jokulsarlon Glacier Lagoon, Blue Lagoon
Reykjavik Stopover
(4 Days)
Reykjavik & Golden Circle
Best of Reykjavik & the Golden Circle
(5 Days)
Reykjavik, Langjokull Glacier, Golden Circle, South Iceland
Introduction to Iceland
(5 Days)
Reykjavik, Golden Circle, South Iceland
Highlights of Iceland
(6 Days)
Reykjavik, Golden Circle, South Iceland
A Week in Iceland
(7 Days)
Reykjavik, Golden Circle, South Iceland & Jokulsarlon Glacier Lagoon
Discover Iceland
(5 Days)
Reykjavik, Jokulsarlon Glacier Lagoon, South Iceland, Golden Circle
Best of Iceland
(9 Days)
Reykjavik & Langjokull Glacier, Golden Circle, South Iceland, Jokulsarlon Glacier Lagoon
Luxuries of Iceland
(10 Days)
Reykjavik & Langjokull Glacier, Husafell & Snaefellsnes Peninsula, Deplar Farm, Blue Lagoon
Highlights of North Iceland
(8 Days)
Snaefellsnes Peninsula, Langjokull Glacier, Deplar Farm & Akureyri or Husavik, Lake Myvatn, Reykjavik or Blue Lagoon
Ultimate Iceland
(10 days)
Reykjavik & Langjokull Glacier, Husafell & Snaefellsnes Peninsula, Golden Circle, Jokulsarlon Glacier Lagoon, South Iceland, Westman Islands
Geothermal Spas of Iceland
(6 Days)
Reykjavik & Langjokull Glacier, Husafell, Blue Lagoon
The Blue Lagoon & Highlights of Iceland
(7 Days)
Reykjavik, Golden Circle, South Iceland, Blue Lagoon
Journey Through Iceland
(11 Days)
Reykjavik, Golden Circle, South Iceland, Jokulsarlon Glacier Lagoon, East Fjords, Lake Myvatn & Akureyri, Deplar Farm, Husafell & Langjokull Glacier, Blue Lagoon
Multi-country Tours
Best of Iceland & Norway
(9 Days)
Reykjavik, Langjokull Glacier, Golden Circle, South Iceland, Oslo, Bergen, Sognefjord
Best of Scandinavia & Iceland
(14 Days)
Copenhagen, Stockholm, Oslo, Bergen, Sognefjord, Reykjavik, Golden Circle
Active & Wellness Tour of Iceland & Norway
(11 Days)
Reykjavik & Langjokull Glacier, Husafell, Blue Lagoon, Oslo, Bergen, Sognefjord


Luxury Iceland Tours

Our private Iceland tours focus on the spectacular landscapes that define Iceland. Walk on a glacier (or venture inside one), stroll black sand beaches glittering with remnant icebergs, see erupting geysers and thundering waterfalls, enter the magma chamber of a dormant volcano, and soak in the Blue Lagoon and other hot springs. Our private Iceland tours also feature the cultural and culinary highlights of Reykjavik, important historical sites such as Thingvellir, and the most interesting attractions in popular regions such as the Golden Circle, South Iceland, North Iceland and the Snaefellsnes Peninsula.
In addition, we arrange visits to local farms, private four-wheel drive super jeep excursions, hunting for the Northern Lights (aurora borealis), horseback riding, whale watching, ATV riding, mountain biking, Icelandic cooking classes, snorkeling and diving in the crystal-clear water of Silfra fissure and many other activities.
Our private Iceland tours easily combine with our tours in Denmark, Sweden, Norway and other countries.
Our private Iceland tours feature:
Preferred rooms in the country's best hotels 
Private guides and drivers for flexible touring based on your interests
Luxury vehicles for touring and transfers
Highly personalized itinerary planning
Expert travel recommendations from our in-house Iceland specialists
Restaurant reservations, shopping recommendations, tickets to cultural events, and exclusive access to local activities and experts
Local contacts at our associate offices in Iceland
All tours are private, depart daily, and can be customized to suit individual interests and schedules. Please contact us at (800) 214-8144 for more information about our private tours in Iceland.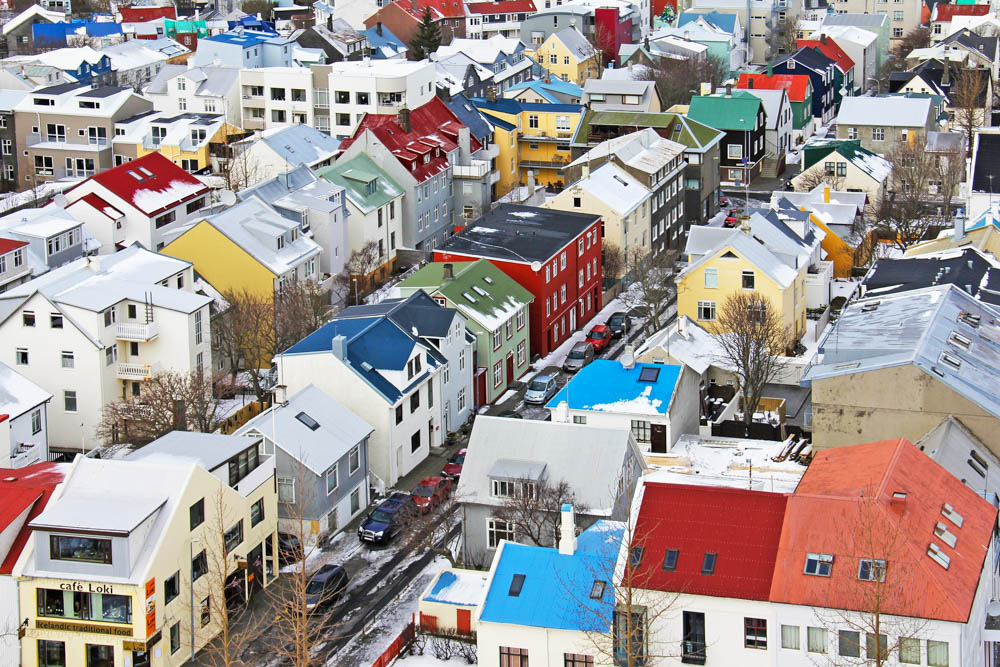 Essence of Iceland
(8 Days)
Reykjavik & Langjokull Glacier, Golden Circle, South Iceland, Jokulsarlon Glacier Lagoon, Blue Lagoon
Reykjavik Stopover
(4 Days)
Reykjavik & Golden Circle
Best of Reykjavik & the Golden Circle
(5 Days)
Reykjavik, Langjokull Glacier, Golden Circle, South Iceland
Introduction to Iceland
(5 Days)
Reykjavik, Golden Circle, South Iceland
Highlights of Iceland
(6 Days)
Reykjavik, Golden Circle, South Iceland
A Week in Iceland
(7 Days)
Reykjavik, Golden Circle, South Iceland & Jokulsarlon Glacier Lagoon
Discover Iceland
(5 Days)
Reykjavik, Jokulsarlon Glacier Lagoon, South Iceland, Golden Circle
Best of Iceland
(9 Days)
Reykjavik & Langjokull Glacier, Golden Circle, South Iceland, Jokulsarlon Glacier Lagoon
Luxuries of Iceland
(10 Days)
Reykjavik & Langjokull Glacier, Husafell & Snaefellsnes Peninsula, Deplar Farm, Blue Lagoon
Highlights of North Iceland
(8 Days)
Snaefellsnes Peninsula, Langjokull Glacier, Deplar Farm & Akureyri or Husavik, Lake Myvatn, Reykjavik or Blue Lagoon
Ultimate Iceland
(10 days)
Reykjavik & Langjokull Glacier, Husafell & Snaefellsnes Peninsula, Golden Circle, Jokulsarlon Glacier Lagoon, South Iceland, Westman Islands
Geothermal Spas of Iceland
(6 Days)
Reykjavik & Langjokull Glacier, Husafell, Blue Lagoon
The Blue Lagoon & Highlights of Iceland
(7 Days)
Reykjavik, Golden Circle, South Iceland, Blue Lagoon
Journey Through Iceland
(11 Days)
Reykjavik, Golden Circle, South Iceland, Jokulsarlon Glacier Lagoon, East Fjords, Lake Myvatn & Akureyri, Deplar Farm, Husafell & Langjokull Glacier, Blue Lagoon
Multi-country Tours
Best of Iceland & Norway
(9 Days)
Reykjavik, Langjokull Glacier, Golden Circle, South Iceland, Oslo, Bergen, Sognefjord
Best of Scandinavia & Iceland
(14 Days)
Copenhagen, Stockholm, Oslo, Bergen, Sognefjord, Reykjavik, Golden Circle
Active & Wellness Tour of Iceland & Norway
(11 Days)
Reykjavik & Langjokull Glacier, Husafell, Blue Lagoon, Oslo, Bergen, Sognefjord


Iceland was fabulous! Our guide was informed in so many areas and tailored the tour to our interests each day. Thank you!
~ M.J., Toronto, Canada
We had a wonderful time in Iceland, and we're especially grateful that the itinerary involved so many exciting things for our grandchildren.
~ S.L, Washington DC
My clients had a wonderful time in Iceland and really appreciated all that you did to make their trip so special. Thanks for everything.
~ P.F., Villanova, PA (travel agent)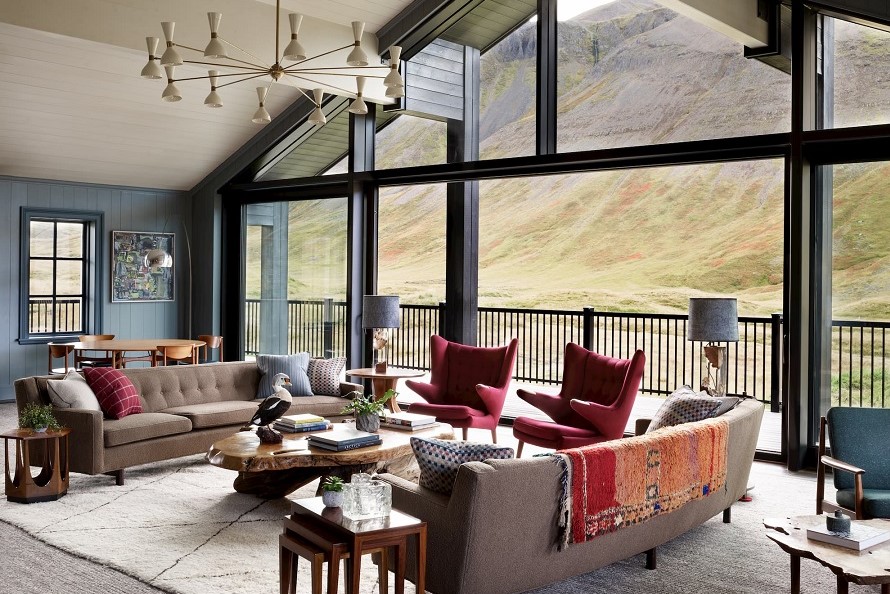 Recommended by:
Departures
Conde Nast Traveler
The New York Times
Wall Street Journal
Travel + Leisure
Town & Country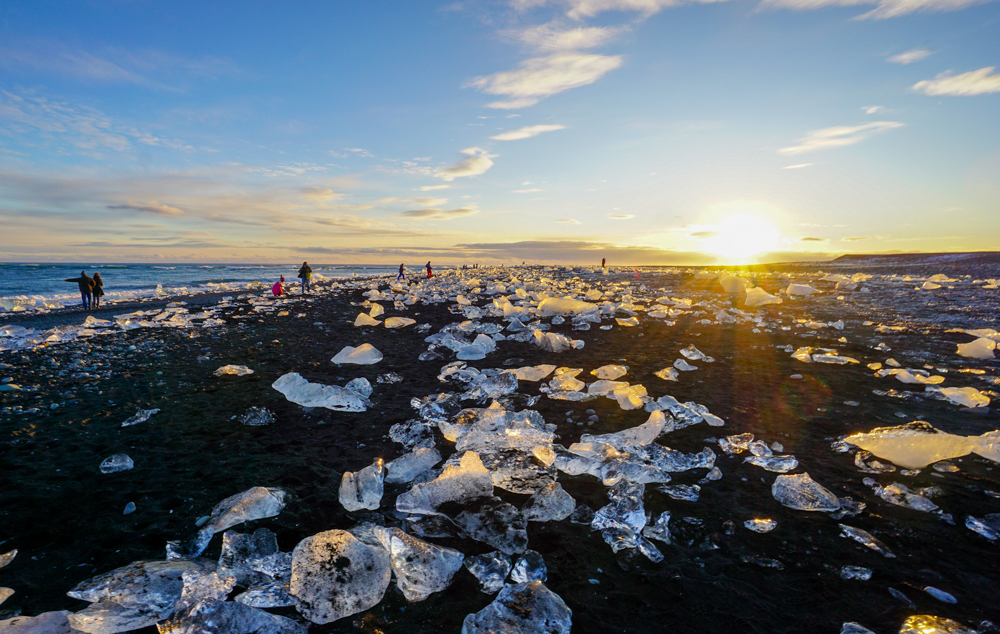 An Interview with Ashley Isaacs Ganz on Family Travel in Iceland
Unique Hotels in Sweden, Norway, Finland & Iceland
Basalt Columns in Iceland: Architecture Inspired by Remarkable Landscapes
Must Experience: The Blue Lagoon in Iceland
Deplar Farm: Luxury in North Iceland
Insider Iceland: Interview with an Iceland Travel Expert
Iconic Image: Winter Light at Harpa Concert Hall in Reykjavik
Must Experience: A Private Tour of Iceland's Golden Circle