Highlights of Greece
(12 days)
Athens, Mykonos, Santorini, Crete
A Week in Greece
(7 days)
Athens, Mykonos, Santorini
Best of Greece
(9 Days)
Athens, Mykonos, Santorini
Greece: City & Sea
(8 days)
Athens, Santorini
Greece by Yacht
(14 Days)
Mykonos with Delos & Rhenia, Paros with Antiparos & Ios, Santorini, Porto Heli with Hydra & Spetses, Athens
Exclusive Greece
(10 days)
Athens, Santorini, Porto Heli
Classical Greece
(7 days)
Athens & Delphi, Kalambaka & Meteora, Thessaloniki
Best of Crete
(9 days)
Chania, Elounda
Family Tour of Greece
(9 days)
Athens, Santorini, Crete
Introduction to Athens & Crete
(7 days)
Athens & Delphi, Crete
Romantic Greece
(10 days)
Athens, Mykonos, Santorini
Essence of Greece
(13 days)
Athens & Delphi, Rhodes, Santorini, Crete
Greece In Style
(11 Days)
Santorini, Athens, Porto Heli
Luxuries of Mainland Greece
(7 days)
Athens, Porto Heli
Peloponnese in Depth
(10 days)
Athens, Costa Navarino & Olympia, Monemvasia, Porto Heli
Discover Greece
(12 days)
Athens & Delphi, Paros & Antiparos, Naxos
Insider Greece: Athens & Spectacular Scenery of the Cyclades
(11 days)
Athens, Milos & Sifnos, Santorini
Journey Through Greece
(15 days)
Athens, Mykonos, Santorini, Crete, Porto Heli
Multi-country Tours
Highlights of Italy & Greece
(14 Days)
Venice, Florence & Tuscany, Rome, Athens, Mykonos, Santorini
Highlights of Greece & Turkey
(15 days)
Athens, Mykonos, Santorini, Istanbul, Ephesus, Cappadocia
Culinary Tour of Greece & Turkey
(10 days)
Athens, Crete, Istanbul
Best of Israel & Greece
(14 Days)
Jerusalem & Dead Sea, Tel Aviv, Athens, Santorini, Porto Heli
Luxury Greece Tours
Everything about Greece becomes indelibly seared in your memory, from the whitewashed brilliance of its Cycladic architecture to the fresh, bold flavors (feta, olives, yogurt, honey) of its distinctive cuisine. When you visit Greece you step into a world that is equal parts past and present—and extremely proud of it. Bustling Athens is the epicenter of all things ancient, including the Parthenon, the lofty golden-marble temple to the goddess Athena, as well as other must-see remnants of early Western civilization.
Equally alluring are the sun-drenched Greek Isles, which are both resort-filled playgrounds and myth-rich classrooms. The largest, Crete, is home to King Minos' fascinating Palace at Knossos, built by the Minoans more than 3,500 years ago, while Rhodes is dotted with medieval monuments to its Crusader past. For relaxation and amazing photo ops, two isles excel: beach-fringed Mykonos with its Bohemian charm and iconic windmills, and dramatic, romantic Santorini, where postcard-perfect towns cling to cliffs rising straight up from an ancient caldera now filled with the brilliant blue Aegean.
Our private, deluxe Greece tours feature:
Preferred rooms in Greece's premier luxury hotels and resorts

Your own private guide and driver for flexible touring based on your interests

Highly personalized itinerary planning

Expert advice from our Greece specialists, all of whom have traveled extensively in Greece

Local contacts at our associate offices throughout Greece

Regional flights and private airport transfers

Restaurant reservations, shopping recommendations, tickets to cultural events and exclusive access to local activities

All tours are private, depart daily, and can be customized to suit individual interests and schedules. Please contact us at (800) 214-8144 for more information about our luxury Greece tours.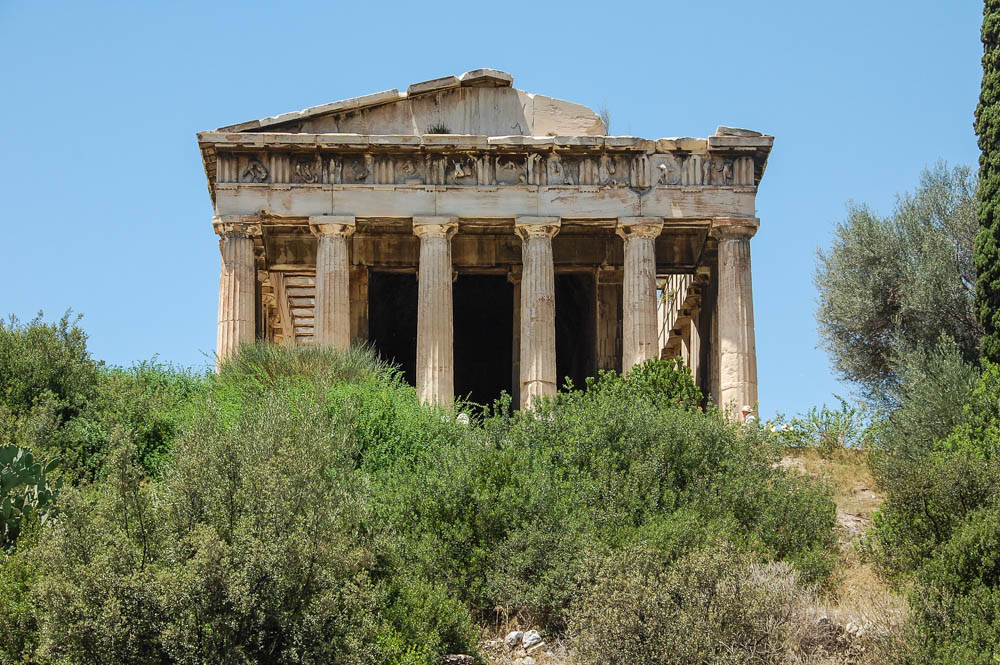 Highlights of Greece
(12 days)
Athens, Mykonos, Santorini, Crete
A Week in Greece
(7 days)
Athens, Mykonos, Santorini
Best of Greece
(9 Days)
Athens, Mykonos, Santorini
Greece: City & Sea
(8 days)
Athens, Santorini
Greece by Yacht
(14 Days)
Mykonos with Delos & Rhenia, Paros with Antiparos & Ios, Santorini, Porto Heli with Hydra & Spetses, Athens
Exclusive Greece
(10 days)
Athens, Santorini, Porto Heli
Classical Greece
(7 days)
Athens & Delphi, Kalambaka & Meteora, Thessaloniki
Best of Crete
(9 days)
Chania, Elounda
Family Tour of Greece
(9 days)
Athens, Santorini, Crete
Introduction to Athens & Crete
(7 days)
Athens & Delphi, Crete
Romantic Greece
(10 days)
Athens, Mykonos, Santorini
Essence of Greece
(13 days)
Athens & Delphi, Rhodes, Santorini, Crete
Greece In Style
(11 Days)
Santorini, Athens, Porto Heli
Luxuries of Mainland Greece
(7 days)
Athens, Porto Heli
Peloponnese in Depth
(10 days)
Athens, Costa Navarino & Olympia, Monemvasia, Porto Heli
Discover Greece
(12 days)
Athens & Delphi, Paros & Antiparos, Naxos
Insider Greece: Athens & Spectacular Scenery of the Cyclades
(11 days)
Athens, Milos & Sifnos, Santorini
Journey Through Greece
(15 days)
Athens, Mykonos, Santorini, Crete, Porto Heli
Multi-country Tours
Highlights of Italy & Greece
(14 Days)
Venice, Florence & Tuscany, Rome, Athens, Mykonos, Santorini
Highlights of Greece & Turkey
(15 days)
Athens, Mykonos, Santorini, Istanbul, Ephesus, Cappadocia
Culinary Tour of Greece & Turkey
(10 days)
Athens, Crete, Istanbul
Best of Israel & Greece
(14 Days)
Jerusalem & Dead Sea, Tel Aviv, Athens, Santorini, Porto Heli
Thank you so much for arranging so many fantastic experiences during our trip to Greece. We were absolutely impressed by the quality and meticulous attention to detail on all aspects of the tour.
~ R.H., New York, NY
Our Greece and Turkey trip was a great experience. Accommodations were first class all the way. Our private sunset boat tour in Santorini was exceptional and a highlight.
~ C.M., McAllen, Texas
Another great trip with Artisans of Leisure! Greece and Turkey were just unbelievable. Guides were GREAT. All drivers were phenomenal. 
~ P.R., Laguna Niguel, CA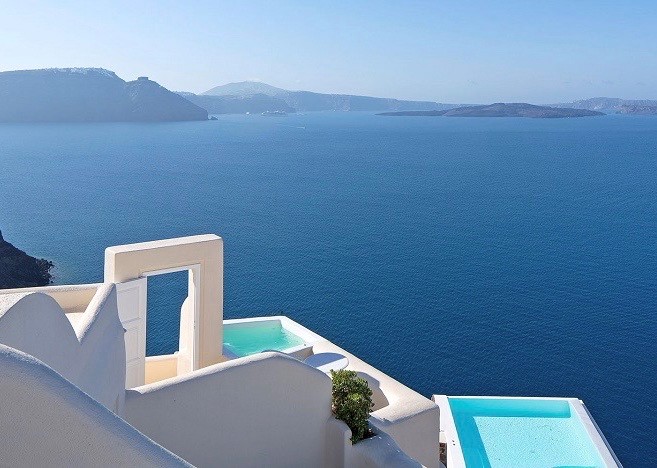 Recommended by:
Departures
Conde Nast Traveler
The New York Times
Wall Street Journal
Travel + Leisure
Town & Country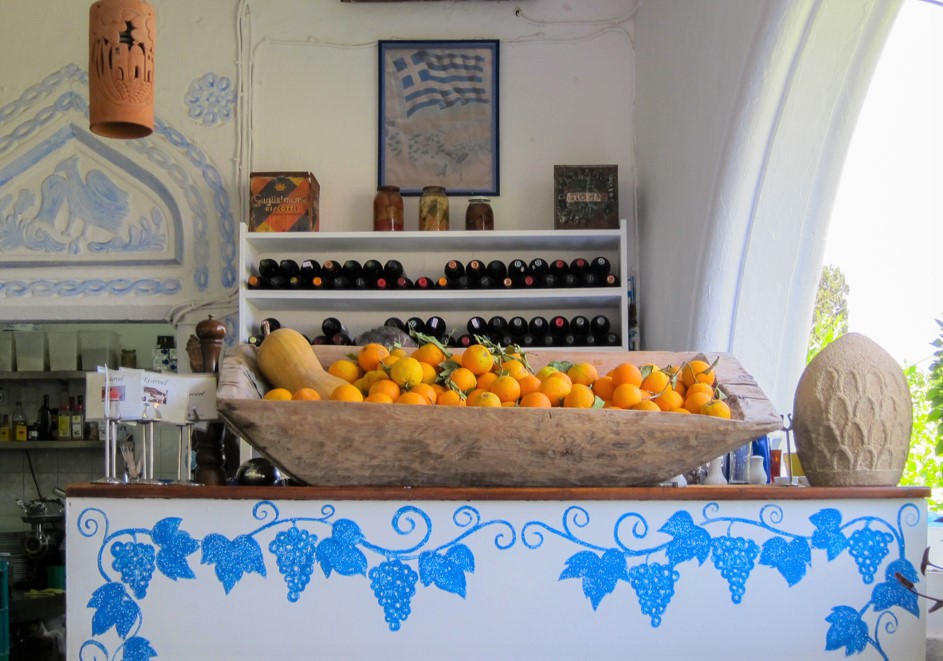 Private Yacht Charters in the Mediterranean
Seeing Ancient Ruins and the Corinth Canal in Greece
A Luxurious Honeymoon in Greece
A Family Tour of Greece & Turkey
An Interview with Ashley Isaacs Ganz on Greece & Turkey
Akrotiri Archaeological Site on Santorini
Highlights of Our Private Greece Tours