Warsaw & Krakow
(6 Days)
Warsaw & Auschwitz, Krakow
Highlights of Poland
(8 Days)
Gdansk, Warsaw & Auschwitz, Krakow
Krakow in Depth
(5 Days)
Krakow & Auschwitz
Multi-country Tours
Jewish Tour of Central Europe
(12 Days)
Warsaw, Auschwitz, Krakow, Prague, Trebic, Budapest
Jewish Tour of Poland & Lithuania
(9 Days)
Krakow & Auschwitz, Warsaw, Vilnius & Kaunus
Journey Through Central Europe
(15 Days)
Warsaw & Auschwitz, Krakow, Prague, Vienna, Budapest
Luxury Poland Tours
Our private tours of Poland offer the best way to experience the country's culture, food and landscapes, as well as better understand its complicated past.
Our expert guides illuminate the most interesting and important sites in Krakow, Warsaw, Gdansk and other towns, including historic districts, beautiful churches, royal palaces and expansive parks. Private excursions highlight UNESCO World Heritage Sites such as the fascinating Wieliczka Salt Mine and centuries-old wooden churches in the countryside, as well as the pretty mountain retreat of Zakopane at the base of the Tatra Mountains.
The history of Jews in Poland is a major component of our Poland tours, which include visits to ancient synagogues, old Jewish cemeteries, former Jewish neighborhoods, and Holocaust memorials. We also arrange for interested travelers to visit the harrowing sites of World War II-era concentration and extermination camps, including Auschwitz and Majdanek.
We can customize any of our Poland tours to include places that are significant to your family history or cultural background, and we can also arrange for assistance in researching your family history.
Poland is an essential part of many of our multi-country tours in Central Europe, which feature the most interesting destinations throughout Austria, Hungary, Germany and the Czech Republic.
Our private luxury Poland tours feature:
Top rooms in Poland's premier luxury hotels

Your own private guide and driver for flexible touring based on your interests

Luxury vehicles for touring and transfers

Highly personalized itinerary planning based on in-depth firsthand experience

Expert advice from our Poland specialists, who regularly travel in the country

Private access and special viewings at museums, palaces and other cultural attractions

Local contacts at our associate offices in Poland

Private airport transfers

Restaurant reservations, shopping recommendations, tickets to cultural events and exclusive access to local activities and experts
All tours are private, depart daily, and can be customized to suit individual interests and schedules. Please contact us at (800) 214-8144 for more information about our luxury tours of Poland.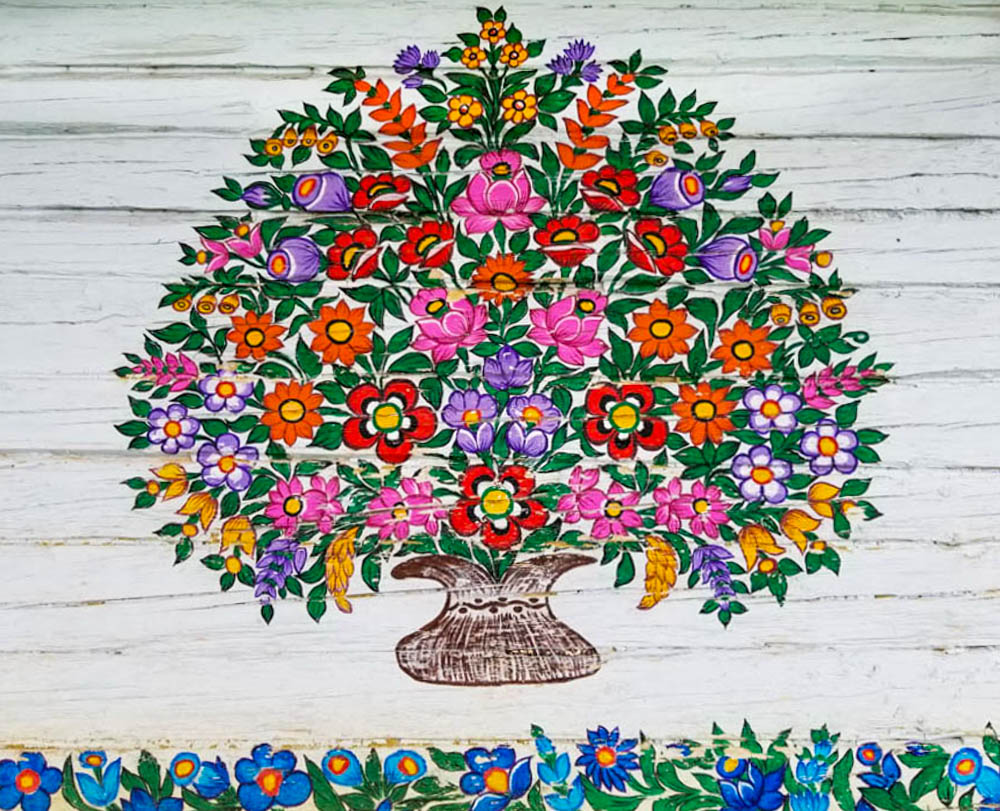 Warsaw & Krakow
(6 Days)
Warsaw & Auschwitz, Krakow
Highlights of Poland
(8 Days)
Gdansk, Warsaw & Auschwitz, Krakow
Krakow in Depth
(5 Days)
Krakow & Auschwitz
Multi-country Tours
Jewish Tour of Central Europe
(12 Days)
Warsaw, Auschwitz, Krakow, Prague, Trebic, Budapest
Jewish Tour of Poland & Lithuania
(9 Days)
Krakow & Auschwitz, Warsaw, Vilnius & Kaunus
Journey Through Central Europe
(15 Days)
Warsaw & Auschwitz, Krakow, Prague, Vienna, Budapest
Thank you for helping to coordinate our great Poland trip! I appreciate all you did to make it one of the most meaningful and interesting trips we have ever taken! 
~ C.B., Richmond, VA
Our Budapest and Poland tour was fascinating, eye-opening and informative. All of our guides were outstanding.
~ D.S., Washington DC
Our Berlin and Poland trip was an A+. The guides were excellent.
~ S.K., Jupiter, FL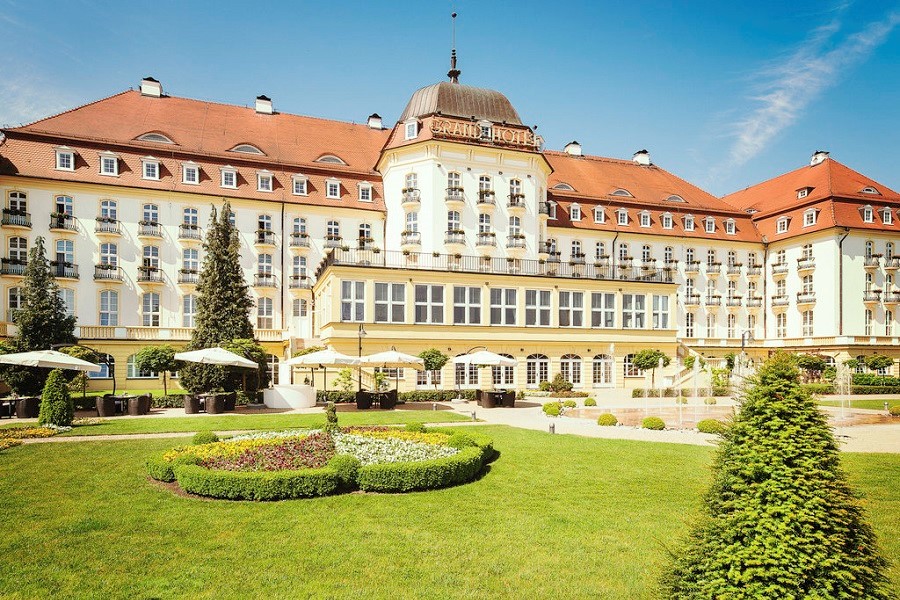 Artisans of Leisure is frequently recommended by the media as a leading tour operator specializing in private, luxury travel.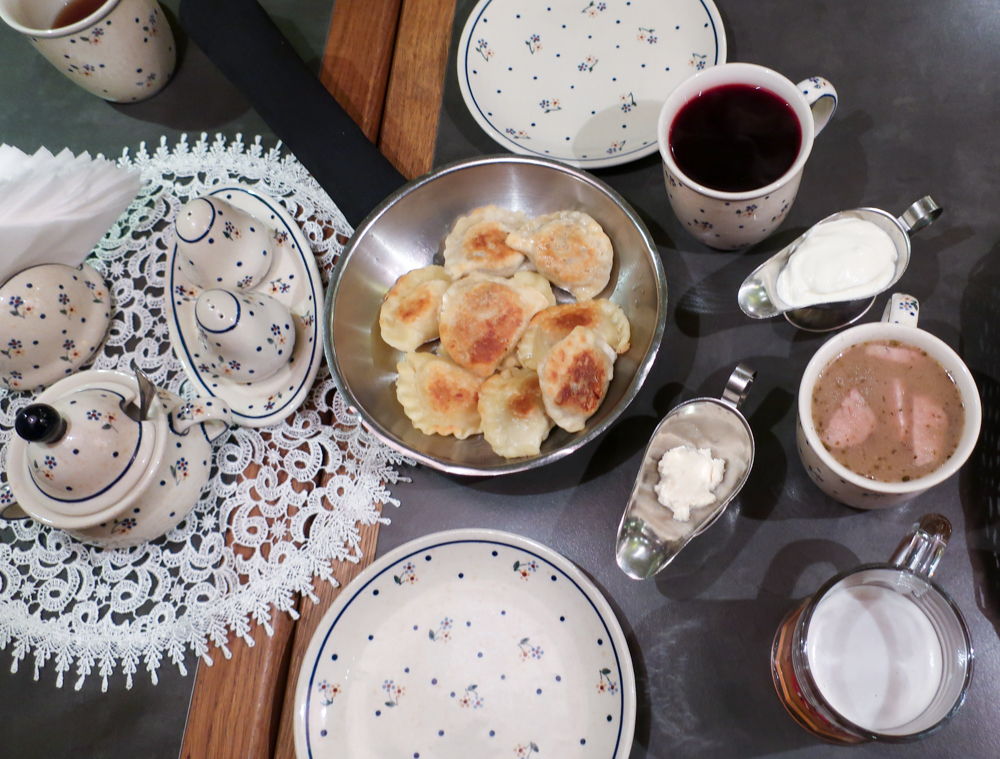 History, Food, Crafts, Jewish Touring and More in Poland
Jewish Heritage Tours of Poland
Just Back: Budapest, Prague & Poland
A Jewish Tour of Krakow, Poland