A Week in Kenya
(7 days)
Nairobi, Amboseli, Maasai Mara
Intoduction to Kenya
(6 days)
Nairobi, Maasai Mara
Best of Kenya
(9 days)
Nairobi, Chyulu Hills, Maasai Mara
Family Tour of Kenya
(9 days)
Nairobi, Maasai Mara, Mount Kenya
Highlights of Kenya
(10 days)
Nairobi, Amboseli, Chyulu Hills, Maasai Mara
Kenya In Depth
(12 days)
Nairobi, Amboseli, Chyulu Hills, Samburu, Maasai Mara
Multi-country Tours
Romantic Kenya & Tanzania: Safari & Sand
(12 days)
Nairobi, Maasai Mara, Singita Grumeti Reserves (Serengeti), Zanzibar
Highlights of Kenya and Tanzania
(13 days)
Nairobi, Chyulu Hills, Maasai Mara, Ngorongoro, Singita Grumeti Reserves (Serengeti)
Exclusive Kenya, Tanzania & Seychelles
(15 days)
Nairobi, Chyulu Hills, Maasai Mara, Singita Grumeti Reserves (Serengeti), Seychelles
Journey Through South Africa, Kenya & Tanzania
(16 days)
Cape Winelands, Cape Town, Nairobi, Maasai Mara, Ngorongoro Crater, Singita Grumeti Reserves (Serengeti)
Family Tour of Kenya & Tanzania
(11 Days)
Nairobi, Maasai Mara, Ngorongoro Crater, Serengeti
Luxury Kenya Tours

Our private Kenya tours offer the ultimate safari experience in the quintessential African safari destination.
Our Africa specialists have traveled throughout Kenya to create luxury tours that feature the best safari lodges, highest rated guides, widest range of wildlife and most beautiful landscapes in Kenya.
Our Kenya tours include game drives in uncrowded private conservancies, iconic reserves and national parks such as Maasai Mara, Laikipia, Samburu and Amboseli. Among the many incredible highlights of our tours are spotting the Big Five animals, witnessing the wildebeest migration, and experiencing the majesty of Kenya's endless grasslands, vast forests and towering peaks.
In addition, we can arrange special activities in Kenya such as a hot-air balloon ride over a game-filled savanna at sunrise; visits to an elephant orphanage, rhino conservation program or chimpanzee sanctuary; a meeting with Maasai villagers or visit to a boma (traditional Kenyan village); horseback safaris; nature walks; and much more.
We can also arrange private game drives and private charter flights within Kenya upon request.
Our tours and safaris in Kenya feature:
Accommodation in the best safari lodges, tented camps and beach resorts
Touring with expert local guides and safaris guides
Highly personalized itinerary planning
Expert advice from our Africa specialists, all of whom have traveled extensively in Kenya, Tanzania and other parts of Africa
24-hour access to our associate offices throughout Africa
Internal transportation, including flights, as well as ground, airport and restaurant transfers
Our Kenya tours combine easily with our tours in Tanzania, which feature safaris in the Serengeti, Tarangire and Ngorongoro Crater, as well as time in Zanzibar. We can also customize tours to include time in Seychelles and other regional destinations.
All tours depart daily and can be customized to suit individual interests and schedules. Please contact us at (800) 214-8144 for more information about our luxury safaris and tours in Kenya and elsewhere in Africa.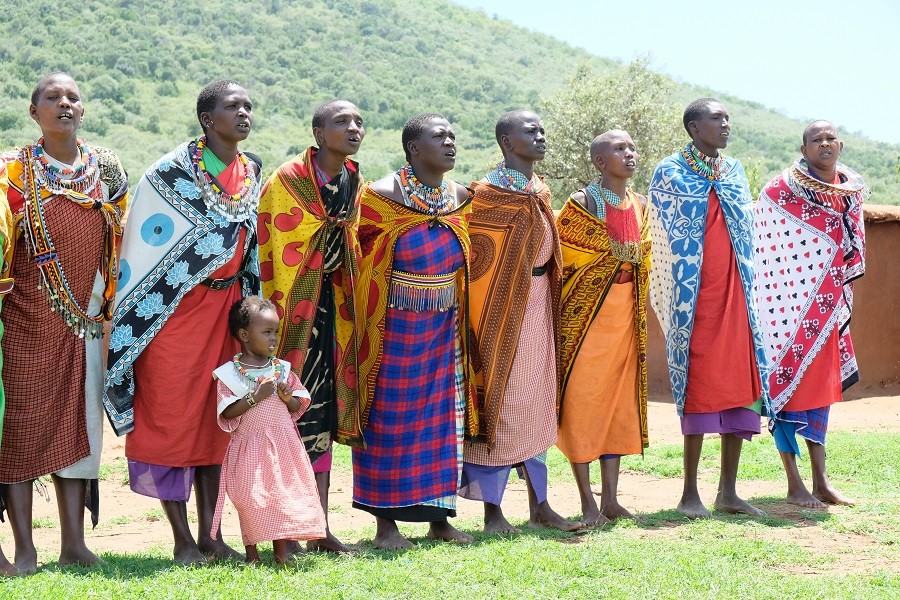 A Week in Kenya
(7 days)
Nairobi, Amboseli, Maasai Mara
Intoduction to Kenya
(6 days)
Nairobi, Maasai Mara
Best of Kenya
(9 days)
Nairobi, Chyulu Hills, Maasai Mara
Family Tour of Kenya
(9 days)
Nairobi, Maasai Mara, Mount Kenya
Highlights of Kenya
(10 days)
Nairobi, Amboseli, Chyulu Hills, Maasai Mara
Kenya In Depth
(12 days)
Nairobi, Amboseli, Chyulu Hills, Samburu, Maasai Mara
Multi-country Tours
Romantic Kenya & Tanzania: Safari & Sand
(12 days)
Nairobi, Maasai Mara, Singita Grumeti Reserves (Serengeti), Zanzibar
Highlights of Kenya and Tanzania
(13 days)
Nairobi, Chyulu Hills, Maasai Mara, Ngorongoro, Singita Grumeti Reserves (Serengeti)
Exclusive Kenya, Tanzania & Seychelles
(15 days)
Nairobi, Chyulu Hills, Maasai Mara, Singita Grumeti Reserves (Serengeti), Seychelles
Journey Through South Africa, Kenya & Tanzania
(16 days)
Cape Winelands, Cape Town, Nairobi, Maasai Mara, Ngorongoro Crater, Singita Grumeti Reserves (Serengeti)
Family Tour of Kenya & Tanzania
(11 Days)
Nairobi, Maasai Mara, Ngorongoro Crater, Serengeti
Our trip to Kenya was wonderful. The flights and the driver worked perfectly. The accommodations were amazing. The site, staff, and wildlife were great. The food was mind-bogglingly good. 
~ L.M., New York, NY
Thank you for our Kenya and Tanzania trip of a lifetime. Upon arrival until the time we departed Africa, each day got better and better. The lodgings were superb and the daily experiences wonderful. 
~ K.M., San Juan Capistrano, CA
We had an amazing time in South Africa, Botswana and Kenya. We loved the lodges and guides you selected, and the itinerary had the perfect amount of variety. Thank you!
~ E.C., Fairhope, AL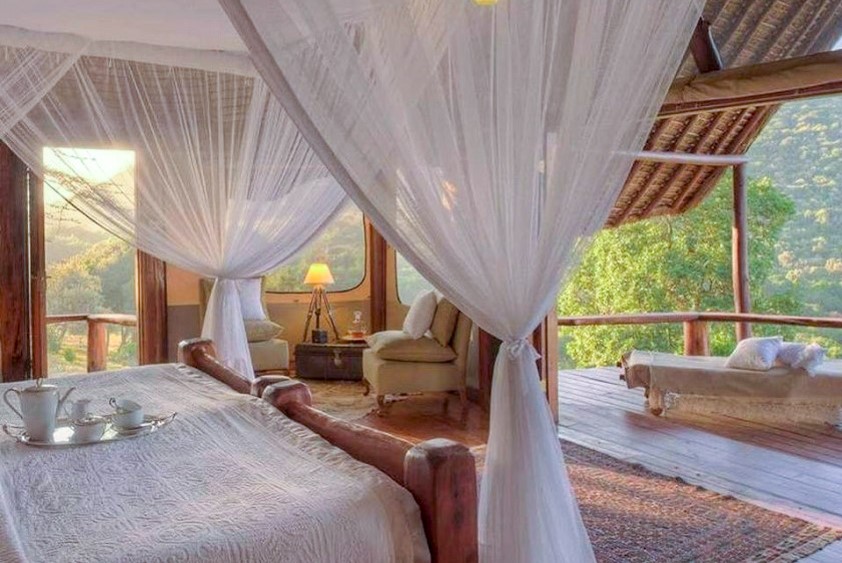 Recommended by:
Departures
Conde Nast Traveler
The New York Times
Wall Street Journal
Travel + Leisure
Town & Country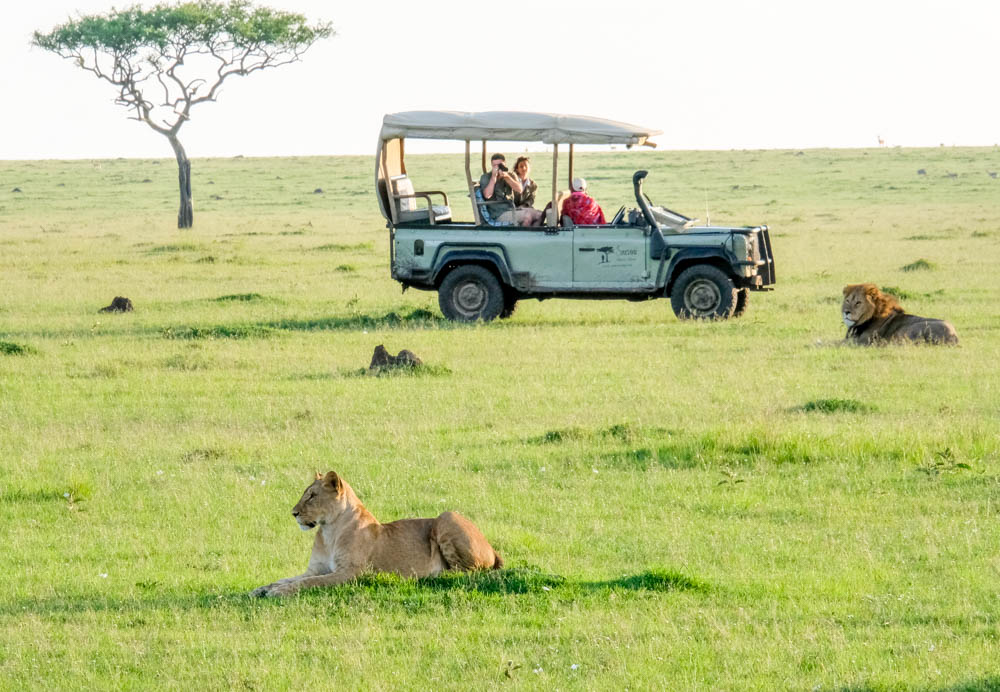 Just Back: The Best of Kenya & Victoria Falls
Over-the-top African Safaris: New Lodge Openings
From Our Travelers: A Kenya & Tanzania Family Safari Tour
Favorite Luxury Safari Camps in Africa
Kenya & Tanzania: Insight and Recommendations from Our Africa Safari Experts
The Karen Blixen Museum in Nairobi, Kenya
Just Back: A Luxury Safari Tour in Kenya & Tanzania