Best of Tbilisi & Beyond
(6 days)
Tbilisi, Kakheti wine region, Kazbegi National Park & Stepantsminda, Uplistsikhe & Gori, Mtskheta 
A Week in Georgia
(7 days)
Tbilisi, Kakheti wine region, Mtskheta, Kazbegi National Park & Stepantsminda 
Highlights of Georgia
(10 days)
Tbilisi, Kakheti wine region, Mtskheta, Uplistsikhe & Gori, Borjomi or Mount Kokhta, Kazbegi National Park & Stepantsminda 
Discover Georgia
(10 days)
Tbilisi, Kakheti wine region, Mtskheta, Uplistsikhe & Gori, Borjomi or Mount Kokhta, Batumi, Kazbegi National Park & Stepantsminda
Luxury Georgia Tours
Our private Georgia tours feature the best of this small but fascinating country that sits between the Black Sea and the Caucasus Mountains. Soak in the culture, history and hot springs of Tbilisi, the capital of Georgia. Dine on delicious Georgian culinary specialties such as khinkali (dumplings) and khachapuri (cheese bread). Take an excursion into the beautiful Kakheti wine region to learn about Georgia's 8,000-year history of winemaking and sample Georgian wines made in traditional qvevri (clay amphorae). Explore the mysterious remains of ancient rock-cut cave cities such as Vardzia and Uplistsikhe. Venture to Stepantsminda and stunning Kazbegi National Park for postcard views of the hilltop Gergeti Trinity Church and the rugged Caucasus Mountains. Learn about Georgia's ancient kingdoms and early adoption of Christianity at the UNESCO World Heritage sites of Mtskheta and Jvari Monastery. Spend time in the spa town of Borjomi. Discover a different side of Georgia among the beaches and 19th-century architecture in Batumi, a subtropical port city on the Black Sea. Visit bustling local food markets, and perhaps opt for a private Georgian cooking class. Browse for traditional Georgian crafts such as printed tablecloths and handmade kilims and carpets. And throughout your private Georgia tour, enjoy the enduring hospitality of the Georgian people.
Our private Georgia tours feature:
Preferred rooms in the country's best hotels
Private guides and drivers for flexible touring based on your interests
Luxury vehicles for touring and transfers
Highly personalized itinerary planning and expert advice from our Georgia specialists
Local contacts at our associate offices in Georgia
Restaurant reservations, shopping recommendations, tickets to cultural events, and exclusive access to local activities and experts
All tours are private, depart daily, and can be customized to suit individual interests and schedules. Please contact us at (800) 214-8144 for more information about our private Georgia tours.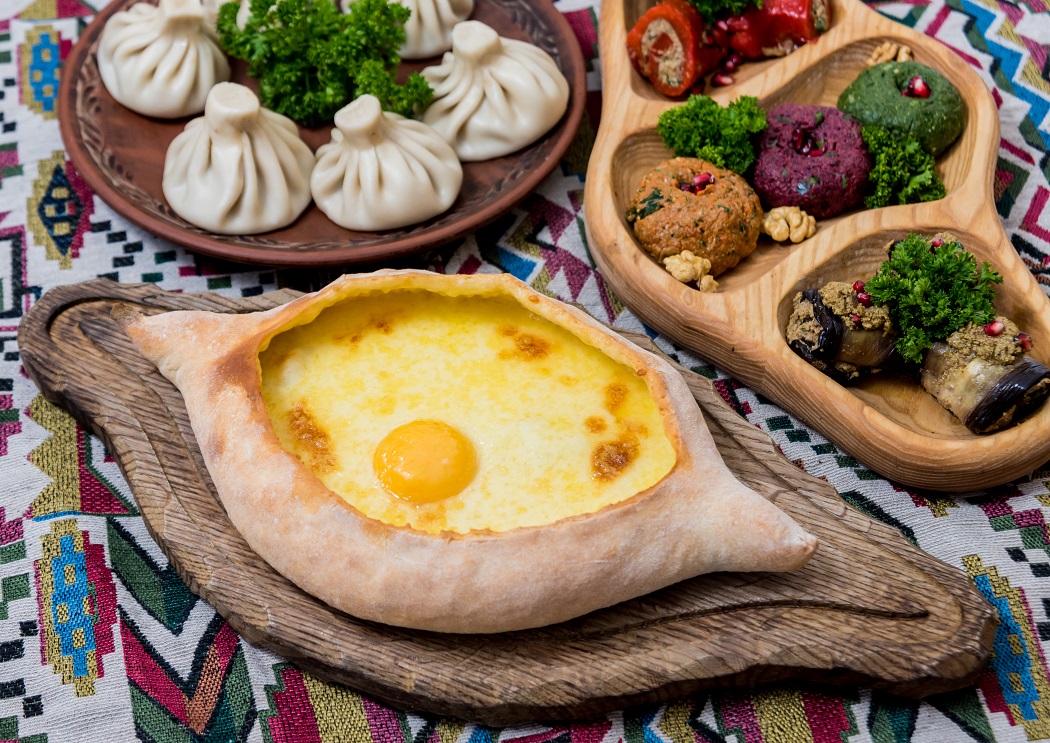 Best of Tbilisi & Beyond
(6 days)
Tbilisi, Kakheti wine region, Kazbegi National Park & Stepantsminda, Uplistsikhe & Gori, Mtskheta 
A Week in Georgia
(7 days)
Tbilisi, Kakheti wine region, Mtskheta, Kazbegi National Park & Stepantsminda 
Highlights of Georgia
(10 days)
Tbilisi, Kakheti wine region, Mtskheta, Uplistsikhe & Gori, Borjomi or Mount Kokhta, Kazbegi National Park & Stepantsminda 
Discover Georgia
(10 days)
Tbilisi, Kakheti wine region, Mtskheta, Uplistsikhe & Gori, Borjomi or Mount Kokhta, Batumi, Kazbegi National Park & Stepantsminda
You all did a great job with my Uzbekistan, Kyrgyzstan & Georgia tour. The guides and local representatives were all terrific. Tbilisi was definitely a highlight!
~ J.P., Delray Beach, FL
We have had nothing but great success using Artisans of Leisure. Every trip, experience, hotel and people are better than perfect. Bravo to your team.
~ M.W., Vancouver, Canada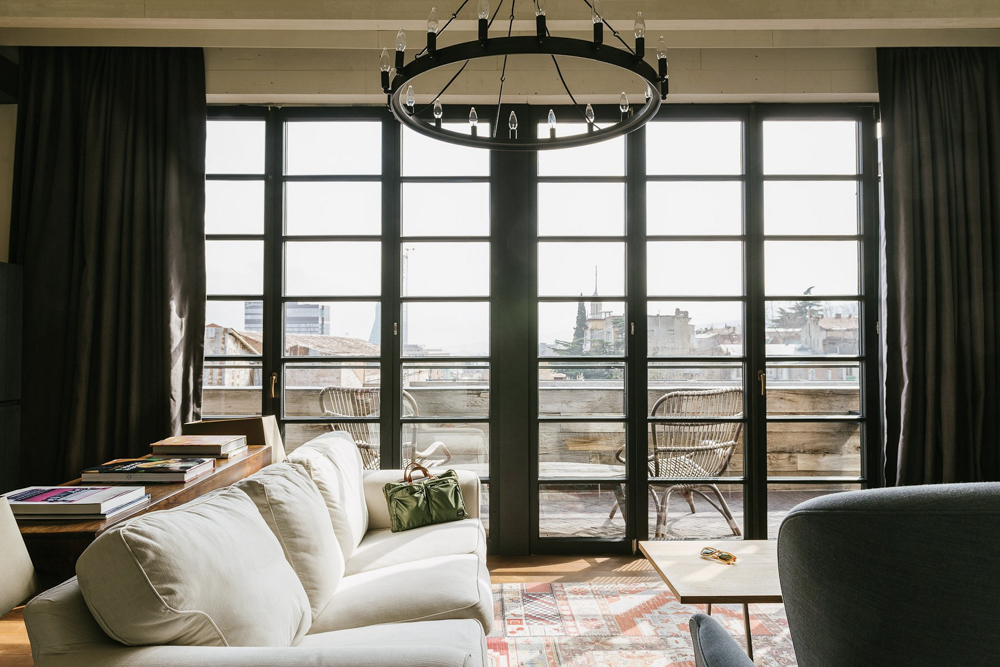 Recommended by:
Departures
Conde Nast Traveler
The New York Times
Wall Street Journal
Travel + Leisure
Town & Country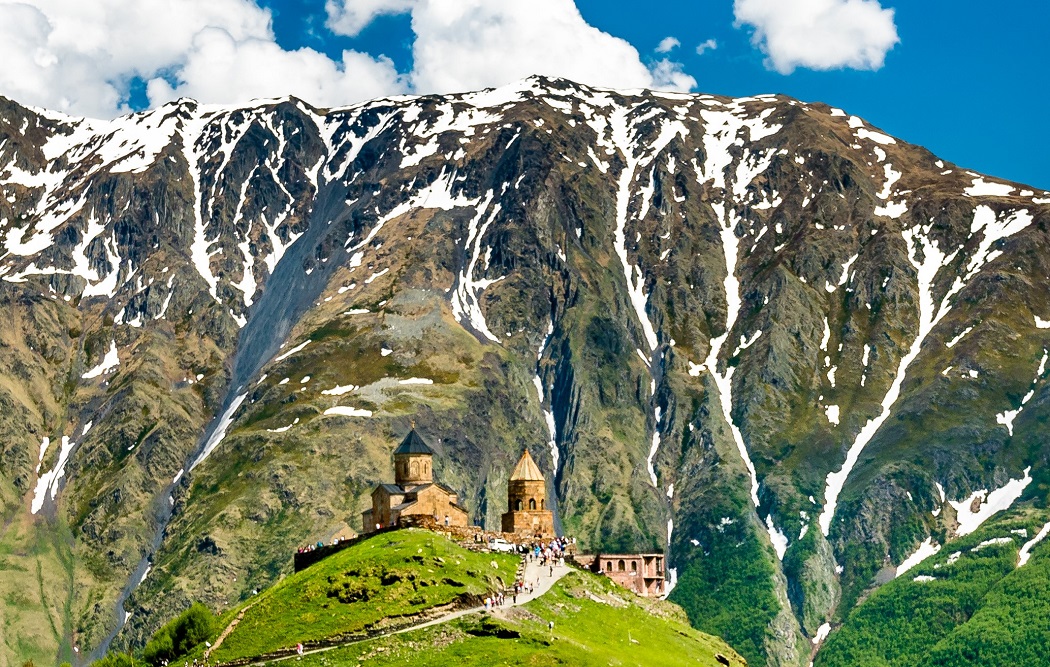 Highlights of Tbilisi, Georgia