Best of Morocco
(10 Days)
Fez, Sahara Desert, Skoura & Ouarzazate, Marrakesh
Introduction to Morocco
(10 Days)
Casablanca, Fez, Marrakesh, Atlas Mountains
Journey Through Morocco
(12 Days)
Fez, Sahara Desert, Skoura & Ouarzazate, Atlas Mountains, Marrakesh
Exclusive Marrakesh
(5 Days)
Marrakesh & environs
A Week in Morocco
(7 Days)
Fez, Marrakesh
Essence of Morocco
(9 Days)
Fez, Atlas Mountains, Marrakesh
Luxury Adventure Tour of Morocco
(9 Days)
Fez, Sahara Desert, Atlas Mountains, Marrakesh
Ryads of Morocco
(10 Days)
Fez, Marrakesh, Essaouira
Luxuries of Morocco
(9 Days)
Marrakesh, Skoura & Ouarzazate, Atlas Mountains
Morocco in Depth
(13 Days)
Casablanca, Chefchaouen, Fez, Volubilis & Meknes, Rabat, Atlas Mountains, Marrakesh & Essaouira
Ultimate Morocco
(15 Days)
Casablanca, Tangier, Chefchaouen, Fez, Atlas Mountains, Marrakesh
Northern Morocco
(10 days)
Casablanca, Rabat, Tangier, Chefchaouen, Fez
Family Tour of Morocco
(8 Days)
Marrakesh, Atlas Mountains
Romantic Morocco
(7 Days)
Atlas Mountains, Marrakesh
Morocco for Foodies
(10 Days)
Fez, Marrakesh
Jewish Tour of Morocco
(9 Days)
Casablanca, Meknes, Fez, Rabat, Marrakesh, Essaouira
Arts & Crafts of Morocco
(13 Days)
Casablanca, Fez, Rabat, Atlas Mountains, Essaouira, Marrakesh
Multi-country Tours
Best of Spain & Morocco
(11 Days)
Madrid, Barcelona, Atlas Mountains, Marrakesh
Southern Spain & Morocco
(15 Days)
Seville, Marbella, Tangier, Fez, Marrakesh & Atlas Mountains
Paris & Morocco
(9 Days)
Paris, Atlas Mountains, Marrakesh
Highlights of Israel & Morocco
(15 Days)
Jerusalem & Dead Sea, Tel Aviv, Casablanca, Fez, Atlas Mountains, Marrakesh
Highlights of Morocco & Portugal
(14 Days)
Fez, Atlas Mountains, Marrakesh, Lisbon & Sintra, Porto & Douro Valley
Spain, Morocco & Portugal
(17 Days)
Barcelona, Granada, Seville & Cordoba, Madrid, Marrakesh, Atlas Mountains, Lisbon
Highlights of Egypt & Morocco
(14 Days)
Cairo & the Pyramids, Abu Simbel, luxury Nile River cruise, Atlas Mountains, Marrakesh
Luxury Morocco Tours
Morocco seduces the senses. In the winding stone backstreets of ancient medinas (old towns), exotic scents waft from tall bags of spices, dates and dried figs crowding narrow shop fronts. The clang of metal on metal rings out as craftsmen sitting in doorways pound thin copper sheets into bowls and platters. A cool breeze sliding through an opening in a small wooden door flows from a fountain-cooled interior courtyard stacked high with hand-knotted rugs. The restaurants and hotels on our tours—elegant courtyard palaces and traditional ryad (guesthouses) decorated with mosaic tile, stained glass, and Berber rugs under colonnades of arches—offer luxurious retreats steeped in local traditions. And of course, all tours include private, English-speaking guides to show you the finest mosques, museums and souks (markets) in Morocco.
Our private luxury Morocco tours feature:
Preferred rooms in Morocco's premier luxury hotels and ryads
Your own private escort guide to accompany you throughout Morocco. Touring is flexible touring based on your interests
Highly personalized itinerary planning
Expert advice from our Morocco specialists, all of whom have traveled extensively in Morocco
Local contacts at our associate offices throughout Morocco
Regional flights and private airport transfers
Restaurant reservations, shopping recommendations, tickets to cultural events and exclusive access to local activities
All tours are private, depart daily, and can be customized to suit individual interests and schedules. Please contact us at (800) 214-8144 for more information about our luxury Morocco tours.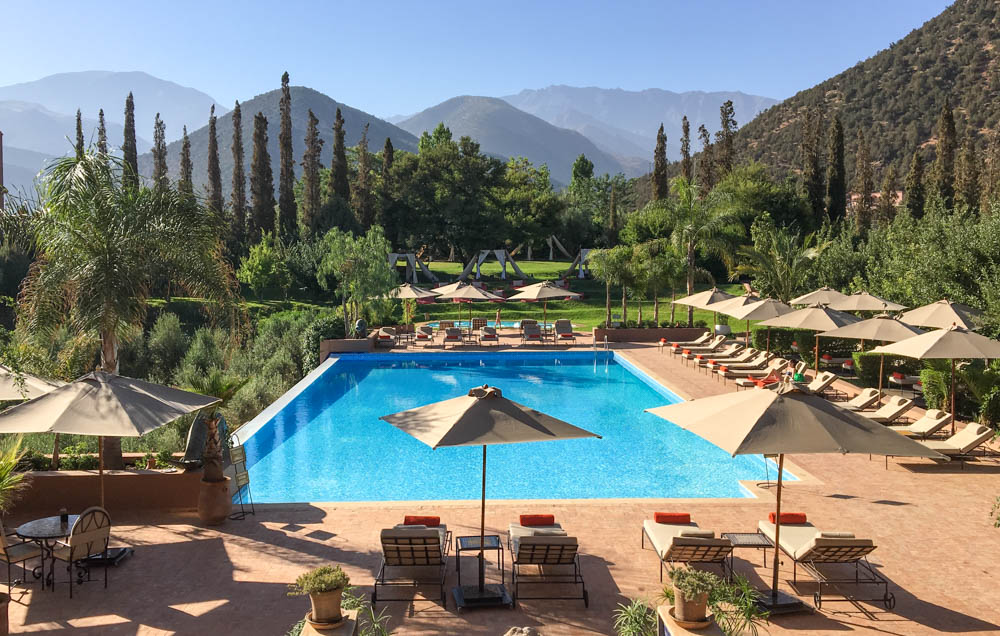 Best of Morocco
(10 Days)
Fez, Sahara Desert, Skoura & Ouarzazate, Marrakesh
Introduction to Morocco
(10 Days)
Casablanca, Fez, Marrakesh, Atlas Mountains
Journey Through Morocco
(12 Days)
Fez, Sahara Desert, Skoura & Ouarzazate, Atlas Mountains, Marrakesh
Exclusive Marrakesh
(5 Days)
Marrakesh & environs
A Week in Morocco
(7 Days)
Fez, Marrakesh
Essence of Morocco
(9 Days)
Fez, Atlas Mountains, Marrakesh
Luxury Adventure Tour of Morocco
(9 Days)
Fez, Sahara Desert, Atlas Mountains, Marrakesh
Ryads of Morocco
(10 Days)
Fez, Marrakesh, Essaouira
Luxuries of Morocco
(9 Days)
Marrakesh, Skoura & Ouarzazate, Atlas Mountains
Morocco in Depth
(13 Days)
Casablanca, Chefchaouen, Fez, Volubilis & Meknes, Rabat, Atlas Mountains, Marrakesh & Essaouira
Ultimate Morocco
(15 Days)
Casablanca, Tangier, Chefchaouen, Fez, Atlas Mountains, Marrakesh
Northern Morocco
(10 days)
Casablanca, Rabat, Tangier, Chefchaouen, Fez
Family Tour of Morocco
(8 Days)
Marrakesh, Atlas Mountains
Romantic Morocco
(7 Days)
Atlas Mountains, Marrakesh
Morocco for Foodies
(10 Days)
Fez, Marrakesh
Jewish Tour of Morocco
(9 Days)
Casablanca, Meknes, Fez, Rabat, Marrakesh, Essaouira
Arts & Crafts of Morocco
(13 Days)
Casablanca, Fez, Rabat, Atlas Mountains, Essaouira, Marrakesh
Multi-country Tours
Best of Spain & Morocco
(11 Days)
Madrid, Barcelona, Atlas Mountains, Marrakesh
Southern Spain & Morocco
(15 Days)
Seville, Marbella, Tangier, Fez, Marrakesh & Atlas Mountains
Paris & Morocco
(9 Days)
Paris, Atlas Mountains, Marrakesh
Highlights of Israel & Morocco
(15 Days)
Jerusalem & Dead Sea, Tel Aviv, Casablanca, Fez, Atlas Mountains, Marrakesh
Highlights of Morocco & Portugal
(14 Days)
Fez, Atlas Mountains, Marrakesh, Lisbon & Sintra, Porto & Douro Valley
Spain, Morocco & Portugal
(17 Days)
Barcelona, Granada, Seville & Cordoba, Madrid, Marrakesh, Atlas Mountains, Lisbon
Highlights of Egypt & Morocco
(14 Days)
Cairo & the Pyramids, Abu Simbel, luxury Nile River cruise, Atlas Mountains, Marrakesh
Thank you for such an amazing Morocco trip, we really loved it. We learned a lot and we saw things most tourists don't see. We loved the meetings you set up for us and the accommodations were fantastic. 
~ A.N., Haverford, PA
Morocco was outstanding. This was the best family vacation we have ever had. We loved the pace of travel, the variety of locations, and the very knowledgeable guide. The hotels were all excellent…a flawless experience.
~ G.G., Newtown Square, PA
Our Morocco trip was excellent. The guide was beyond expectations and our driver was excellent. Artisans of Leisure is the greatest. You are the very best.
~ P.Y., Beverly Hills, CA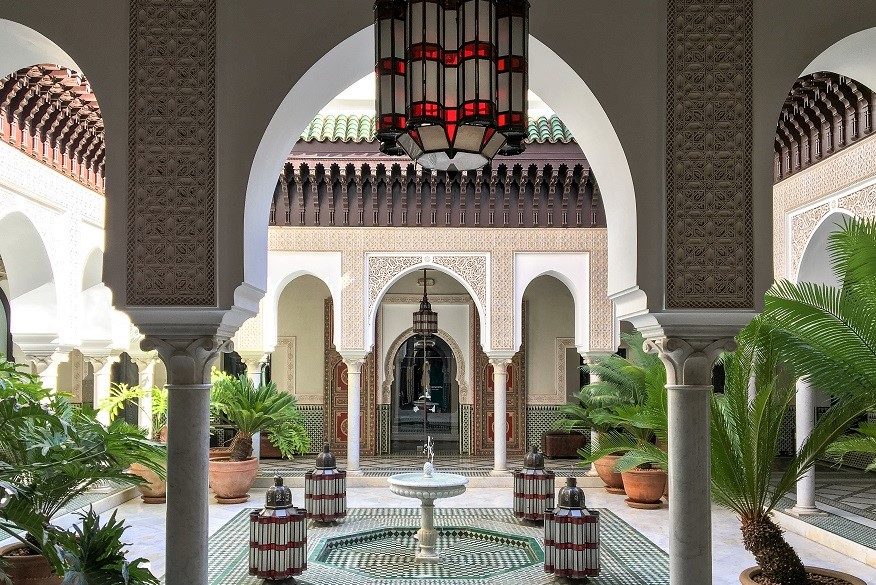 Recommended by:
Departures
Conde Nast Traveler
The New York Times
Wall Street Journal
Travel + Leisure
Town & Country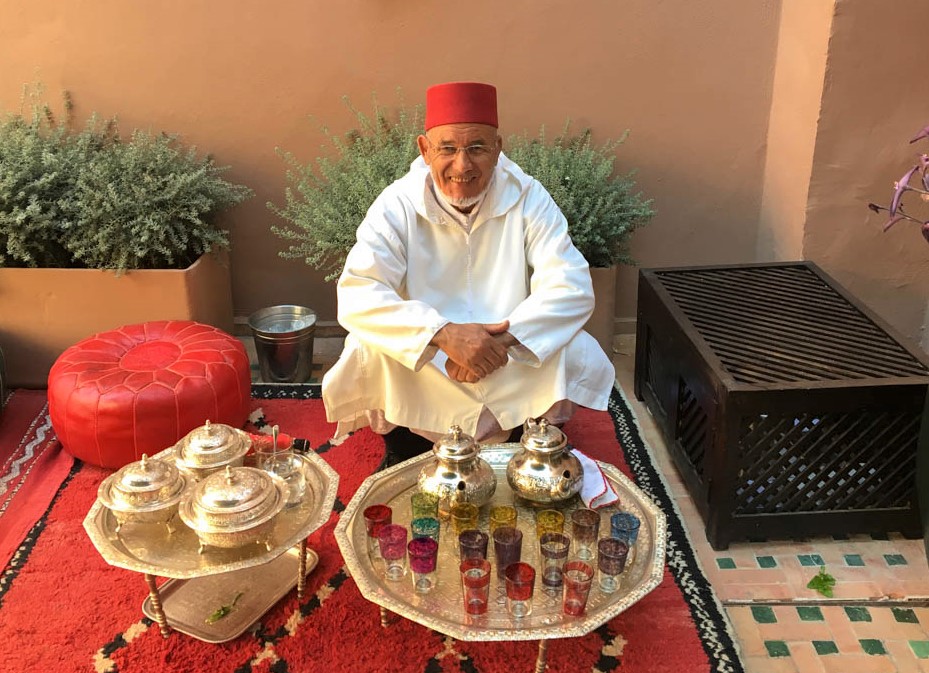 Just Back: A Luxury Honeymoon in Morocco
Villa Mabrouka, a Luxurious Retreat in Tangier
Top 10 Favorite Travel Experiences in Morocco
Just Back: The Best of Marrakesh, Morocco
Interview with Mike Korn: Conde Nast Traveler's Top Morocco Specialist
Exclusive Private Dinner in the Agafay Desert
Private Jewish Heritage Touring in Morocco
Insider Marrakesh & Atlas Mountains
Just Back: Luxury, Culture, Adventure, Jewish History, Design & More in Morocco
The Beautiful Gardens of Marrakesh
Volubilis: An Ancient Roman City Outside Fez, Morocco
Off-the-Beaten-Track Morocco: Beautiful Chefchaouen
Insider Rabat: Morocco's Beautiful Coastal Capital