Best of Morocco
(10 Days)
Fez, Sahara Desert, Skoura & Ouarzazate, Marrakesh
Introduction to Morocco
(10 Days)
Casablanca, Fez, Marrakesh, Atlas Mountains
Journey Through Morocco
(12 Days)
Fez, Sahara Desert, Skoura & Ouarzazate, Atlas Mountains, Marrakesh
Exclusive Marrakesh
(5 Days)
Marrakesh & environs
A Week in Morocco
(7 Days)
Fez, Marrakesh
Essence of Morocco
(9 Days)
Fez, Atlas Mountains, Marrakesh
Luxury Adventure Tour of Morocco
(9 Days)
Fez, Sahara Desert, Atlas Mountains, Marrakesh
Ryads of Morocco
(10 Days)
Fez, Marrakesh, Essaouira
Luxuries of Morocco
(9 Days)
Marrakesh, Skoura & Ouarzazate, Atlas Mountains
Morocco in Depth
(13 Days)
Casablanca, Chefchaouen, Fez, Volubilis & Meknes, Rabat, Atlas Mountains, Marrakesh & Essaouira
Ultimate Morocco
(15 Days)
Casablanca, Tangier, Chefchaouen, Fez, Atlas Mountains, Marrakesh
Northern Morocco
(10 days)
Casablanca, Rabat, Tangier, Chefchaouen, Fez
Family Tour of Morocco
(8 Days)
Marrakesh, Atlas Mountains
Romantic Morocco
(7 Days)
Atlas Mountains, Marrakesh
Morocco for Foodies
(10 Days)
Fez, Marrakesh
Jewish Tour of Morocco
(9 Days)
Casablanca, Meknes, Fez, Rabat, Marrakesh, Essaouira
Arts & Crafts of Morocco
(13 Days)
Casablanca, Fez, Rabat, Atlas Mountains, Essaouira, Marrakesh
Multi-country Tours
Best of Spain & Morocco
(11 Days)
Madrid, Barcelona, Atlas Mountains, Marrakesh
Southern Spain & Morocco
(15 Days)
Seville, Marbella, Tangier, Fez, Marrakesh & Atlas Mountains
Paris & Morocco
(9 Days)
Paris, Atlas Mountains, Marrakesh
Highlights of Israel & Morocco
(15 Days)
Jerusalem & Dead Sea, Tel Aviv, Casablanca, Fez, Atlas Mountains, Marrakesh
Highlights of Morocco & Portugal
(14 Days)
Fez, Atlas Mountains, Marrakesh, Lisbon & Sintra, Porto & Douro Valley
Spain, Morocco & Portugal
(17 Days)
Barcelona, Granada, Seville & Cordoba, Madrid, Marrakesh, Atlas Mountains, Lisbon
Highlights of Egypt & Morocco
(14 Days)
Cairo & the Pyramids, Abu Simbel, luxury Nile River cruise, Atlas Mountains, Marrakesh
Morocco for Foodies
(10 Days - Departs Daily on a Private Basis)
Fez, Marrakesh
This private culinary tour is an in-depth exploration of Morocco's rich and varied cuisine through private cooking classes, market tours, visits to artisan food producers and unique dining experiences. Along the way, enjoy private touring of cultural highlights and stay at Morocco's most luxurious hotels and resorts.
Begin in Fez, the intellectual, religious and gastronomic heart of Morocco. During private cooking classes, learn to prepare dishes such as Moroccan mezzes, tagine (tajine) and bisteeya (pastilla), as well as traditional Moroccan mint tea. During private cultural touring, explore Fez el-Bali ("Old Fez") and its medieval medina, a UNESCO World Heritage Site crammed with narrow streets, tiny squares and busy workshops. See centuries-old mosques and universities, as well as the open-air tanneries. Also visit a local ceramic studio. If desired, visit other studios where artisans create traditional carpets, copperware, leatherwork and zellij tilework. Also tour Fez el-Djedid ("New Fez") to see the Royal Palace, and explore the mellah, the largest Jewish quarter in Morocco. One day, enjoy a private excursion to Meknes, a former imperial capital and a UNESCO World Heritage Site, for cultural touring and to taste wines at a local winery and sample olive oil from a local press.
Continue to Rabat, Morocco's sophisticated seaside capital. Stroll through the beautiful Andalusian Gardens, and visit the landmark Kasbah of the Udayas, which perches on a hill above a scenic estuary. Perhaps stop for lunch or mint tea and pastries at an atmospheric cafe.
Next, visit Marrakesh, a beautiful city of pink buildings, bustling souks (markets), and upscale shops and restaurants. During private touring, explore exquisite Moorish gardens and architectural highlights such as Jardin Majorelle, Jardin Menara, the Palmeraie and the Bahia Palace. See important historic monuments and districts, including the Jewish quarter, Koutoubia Mosque, and Ali ben Youssef Mosque and Medersa. Enjoy a tour of the Djemaa el-Fna, the city's lively main square, which transforms each evening into a multisensory pageant of energetic street performances and tantalizing food stalls. Visit the spice souks, which are stocked with locally harvested saffron, cumin and other ingredients. Learn about Moroccan sweets during a private lesson. One day, take a private excursion to the Atlas Mountains to visit a Berber market and local home. Also enjoy lunch reservations at Kasbah Tamadot, an acclaimed luxury resort in a scenic location among the hills. One evening, enjoy an exclusive excursion into the nearby Agafay Desert for a sunset camel ride, traditional Berber entertainment, and a private candlelit dinner under the stars. Another day, take a private excursion to Essaouira, a whitewashed port on the Atlantic coast and a UNESCO World Heritage Site. En route, visit an argan oil producer, and learn about the unique process for creating this treasured local product. During private touring in Essaouira, explore the impressive fortifications and medina, and sample fresh seafood at stalls lining the port. Alternatively today, opt to remain in Marrakesh to continue your cultural touring.
Itinerary Overview
Day 1
Arrive Casablanca – Fez
VIP arrival assistance. Private arrival transfer to hotel for 4 nights, with introductory tour of Casablanca on arrival if time permits
Day 2
Fez
Morning private cultural touring. Afternoon private cooking class
Day 3
Fez & environs
Morning excursion to winery and olive oil tasting. Afternoon cultural touring in Volubilis
Day 4
Fez
Morning private cultural touring. Afternoon Moroccan sweets cooking class
Day 5
Fez – Rabat – Marrakesh
Private transfer to hotel for 5 nights with touring en route
Day 6
Marrakesh
Full-day private tour including spice souk. Evening private dinner excursion to Desert d'Agafay
Day 7
Marrakesh & Atlas Mountains
Full-day private excursion, including visit to Berber market and local home
Day 8
Marrakesh
Excursion to local village for private cooking class. Evening tasting tour in Djemaa el Fna
Day 9
Marrakesh & Essaouira
Full-day private excursion with touring en route or flexible cultural and culinary touring in Marrakesh
Day 10
Depart Morocco
Private transfer to airport in Marrakesh or Casablanca. VIP departure assistance
Hotels
| | |
| --- | --- |
| Fez: | Riad Fes |
| Marrakesh: | La Mamounia or La Maison Arabe |
Cost
| | |
| --- | --- |
| $14,120 | Per person (double occupancy) |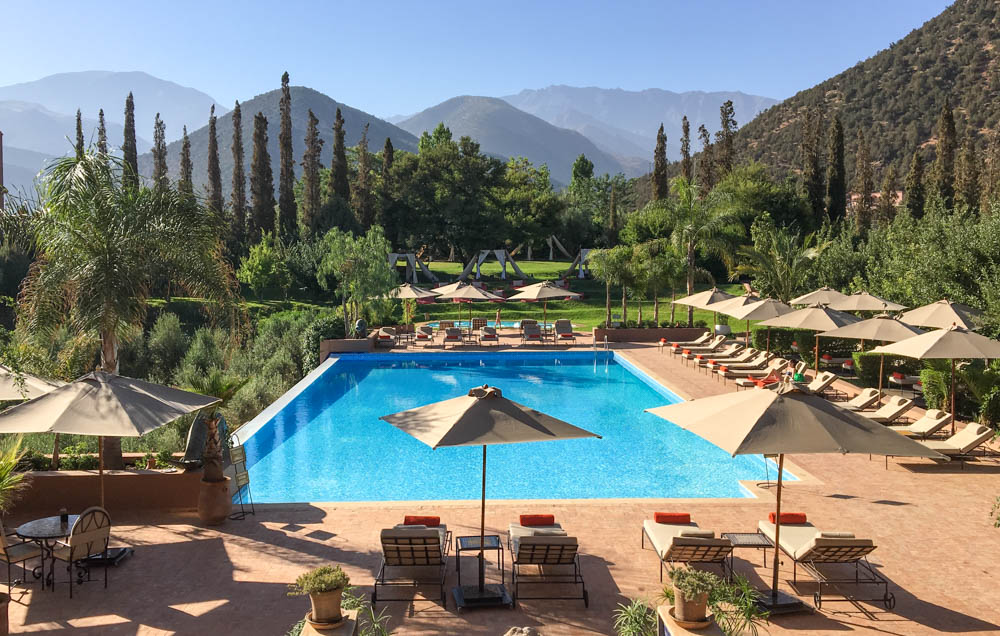 Best of Morocco
(10 Days)
Fez, Sahara Desert, Skoura & Ouarzazate, Marrakesh
Introduction to Morocco
(10 Days)
Casablanca, Fez, Marrakesh, Atlas Mountains
Journey Through Morocco
(12 Days)
Fez, Sahara Desert, Skoura & Ouarzazate, Atlas Mountains, Marrakesh
Exclusive Marrakesh
(5 Days)
Marrakesh & environs
A Week in Morocco
(7 Days)
Fez, Marrakesh
Essence of Morocco
(9 Days)
Fez, Atlas Mountains, Marrakesh
Luxury Adventure Tour of Morocco
(9 Days)
Fez, Sahara Desert, Atlas Mountains, Marrakesh
Ryads of Morocco
(10 Days)
Fez, Marrakesh, Essaouira
Luxuries of Morocco
(9 Days)
Marrakesh, Skoura & Ouarzazate, Atlas Mountains
Morocco in Depth
(13 Days)
Casablanca, Chefchaouen, Fez, Volubilis & Meknes, Rabat, Atlas Mountains, Marrakesh & Essaouira
Ultimate Morocco
(15 Days)
Casablanca, Tangier, Chefchaouen, Fez, Atlas Mountains, Marrakesh
Northern Morocco
(10 days)
Casablanca, Rabat, Tangier, Chefchaouen, Fez
Family Tour of Morocco
(8 Days)
Marrakesh, Atlas Mountains
Romantic Morocco
(7 Days)
Atlas Mountains, Marrakesh
Morocco for Foodies
(10 Days)
Fez, Marrakesh
Jewish Tour of Morocco
(9 Days)
Casablanca, Meknes, Fez, Rabat, Marrakesh, Essaouira
Arts & Crafts of Morocco
(13 Days)
Casablanca, Fez, Rabat, Atlas Mountains, Essaouira, Marrakesh
Multi-country Tours
Best of Spain & Morocco
(11 Days)
Madrid, Barcelona, Atlas Mountains, Marrakesh
Southern Spain & Morocco
(15 Days)
Seville, Marbella, Tangier, Fez, Marrakesh & Atlas Mountains
Paris & Morocco
(9 Days)
Paris, Atlas Mountains, Marrakesh
Highlights of Israel & Morocco
(15 Days)
Jerusalem & Dead Sea, Tel Aviv, Casablanca, Fez, Atlas Mountains, Marrakesh
Highlights of Morocco & Portugal
(14 Days)
Fez, Atlas Mountains, Marrakesh, Lisbon & Sintra, Porto & Douro Valley
Spain, Morocco & Portugal
(17 Days)
Barcelona, Granada, Seville & Cordoba, Madrid, Marrakesh, Atlas Mountains, Lisbon
Highlights of Egypt & Morocco
(14 Days)
Cairo & the Pyramids, Abu Simbel, luxury Nile River cruise, Atlas Mountains, Marrakesh
Thank you for such an amazing Morocco trip, we really loved it. We learned a lot and we saw things most tourists don't see. We loved the meetings you set up for us and the accommodations were fantastic. 
~ A.N., Haverford, PA
Morocco was outstanding. This was the best family vacation we have ever had. We loved the pace of travel, the variety of locations, and the very knowledgeable guide. The hotels were all excellent…a flawless experience.
~ G.G., Newtown Square, PA
Our Morocco trip was excellent. The guide was beyond expectations and our driver was excellent. Artisans of Leisure is the greatest. You are the very best.
~ P.Y., Beverly Hills, CA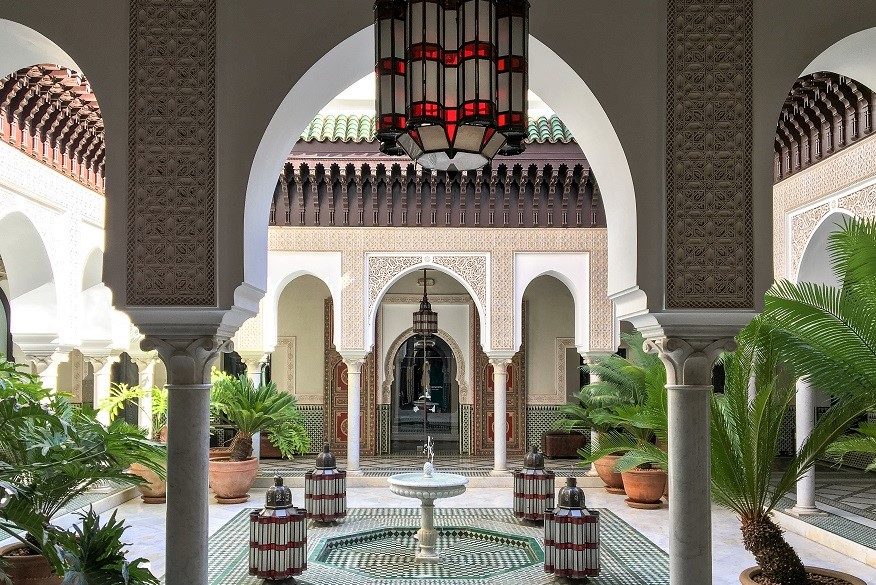 Recommended by:
Departures
Conde Nast Traveler
The New York Times
Wall Street Journal
Travel + Leisure
Town & Country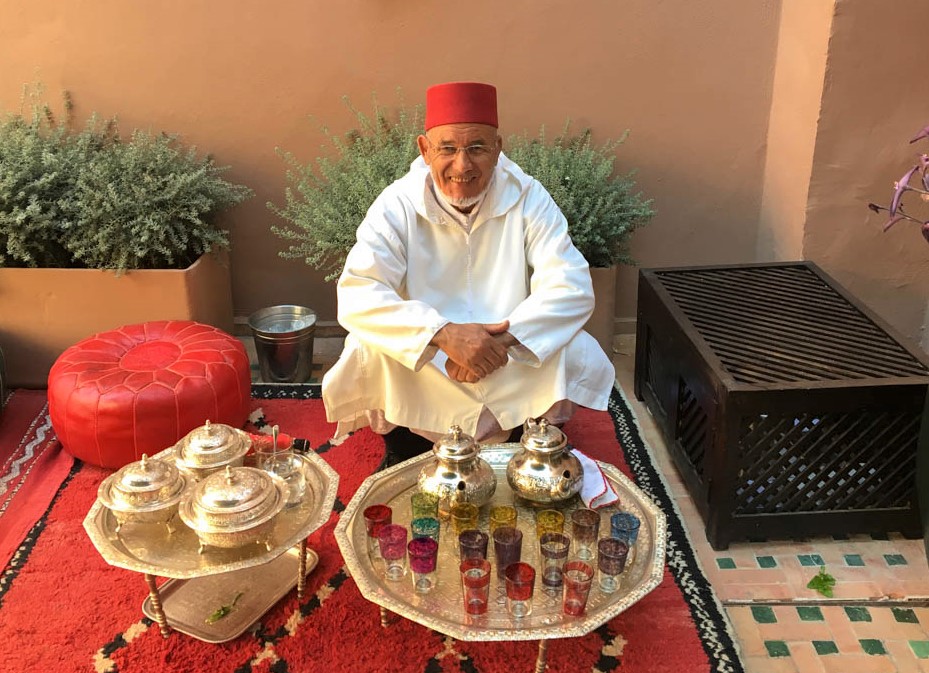 Top 10 Favorite Travel Experiences in Morocco
Just Back: The Best of Marrakesh, Morocco
Interview with Mike Korn: Conde Nast Traveler's Top Morocco Specialist
Exclusive Private Dinner in the Agafay Desert
Private Jewish Heritage Touring in Morocco
Insider Marrakesh & Atlas Mountains
Just Back: Luxury, Culture, Adventure, Jewish History, Design & More in Morocco
The Beautiful Gardens of Marrakesh
Volubilis: An Ancient Roman City Outside Fez, Morocco
Off-the-Beaten-Track Morocco: Beautiful Chefchaouen
Insider Rabat: Morocco's Beautiful Coastal Capital