Introduction to Ecuador & the Galapagos
(6 Days)
Quito, Galapagos cruise (3 nights)
Land-based Tour of the Galapagos
(7 Days)
Quito, Galapagos lodge (Santa Cruz Island)
Highlights of Mainland Ecuador
(7 Days)
Quito, Cloud Forest, Otavalo Valley
Best of the Galapagos
(8 Days)
Quito, Galapagos cruise (3 nights), Galapagos lodge (Santa Cruz Island)
Quito & Avenue of the Volcanoes
(8 Days)
Quito, Cotopaxi, Riobamba, Cuenca
Highlights of Ecuador & the Galapagos
(9 Days)
Quito, Galapagos cruise (4 nights), Otavalo Valley
Luxury Adventure Tour of Ecuador & the Galapagos
(12 Days)
Quito, Cloud Forest, Galapagos cruise (5 nights)
Journey Through Ecuador
(14 Days)
Quito, Amazon cruise (3 nights), Otavalo Valley, Galapagos cruise (5 nights)
Best of Amazon & Galapagos
(15 Days)
Amazon lodge, Quito, Galapagos cruise (7 nights)
Multi-country Tours
Exclusive Galapagos & Peru
(13 Days)
Galapagos cruise (6 nights), Quito, Cusco, Machu Picchu
Best of Peru & the Galapagos
(14 Days)
Lima, Sacred Valley, Machu Picchu, Cusco, Quito, Galapagos Islands
Ecuador Tours & Galapagos Cruises

Our private Ecuador tours offer the most rewarding and luxurious ways to experience the spectacular Galapagos Islands and the many wonderful but little-known destinations in mainland Ecuador.
In the Galapagos Islands, our tours feature only the finest high-end expedition cruises and private yacht charters. Each tour includes in-depth touring with the best naturalist guides and daily opportunities for extraordinary encounters with Galapagos wildlife, such as sea lions, sea turtles, marine iguanas, blue-footed boobies and penguins. Our tours also include snorkeling equipment and wetsuits for the greatest comfort while viewing wildlife in the water. Diving tours and one-day dives can also be arranged. For travelers preferring to stay on land in the Galapagos Islands, we offer tours that include accommodations at the region's most luxurious luxury lodges combined with day cruises and excursions for wildlife viewing and snorkeling at surrounding islands.
On mainland Ecuador, our tours feature private touring with your own guide and driver. Highlights include in-depth cultural touring in Quito and Cuenca, both UNESCO World Heritage cities; visits to traditional markets in the Andes; stays at upscale, historic haciendas and luxury lodges; horseback riding in the Andean highlands; views of snow-capped volcanoes and indigenous villages while traveling on backcountry roads; bird watching, wildlife viewing and jungle walks in the Amazon region; shopping for beautiful hand-woven wool and alpaca textiles, leather goods, Tigua paintings, traditional musical instruments and other locally produced crafts; meetings with renowned artists, weavers and other local artisans; visits to local food markets; Ecuadorian cuisine cooking classes in private homes; hiking in a private nature reserve; mountain biking on the flanks of volcanoes; a visit to a condor rehabilitation center; gourmet picnics among beautiful landscapes; meals at historic haciendas with the owners; visits to a cacao plantation to see how Ecuador's highly regarded cocoa is processed and turned into chocolate; private after-hours visits to beautiful and important churches; and much more.
Our private luxury tours of Ecuador & the Galapagos feature:
The best cruises in the Galapagos Islands
Preferred rooms in Ecuador's best hotels, haciendas, lodges and resorts
Your own private guides and drivers in mainland Ecuador for flexible touring based on your interests
Highly personalized itinerary planning
Expert advice from our Ecuador and Galapagos Islands specialists, all of whom have traveled extensively in the region
Exclusive access to cultural attractions
Local contacts at our associate offices throughout Ecuador and the Galapagos Islands
Internal transportation, including airline and cruise tickets, as well as ground, airport and restaurant transfers
Restaurant reservations, shopping recommendations, tickets to cultural events, and exclusive access to local activities and experts
All tours can be customized to suit individual interests and schedules. Please contact us at (800) 214-8144 for more information about our luxury tours in the Galapagos Islands and Ecuador.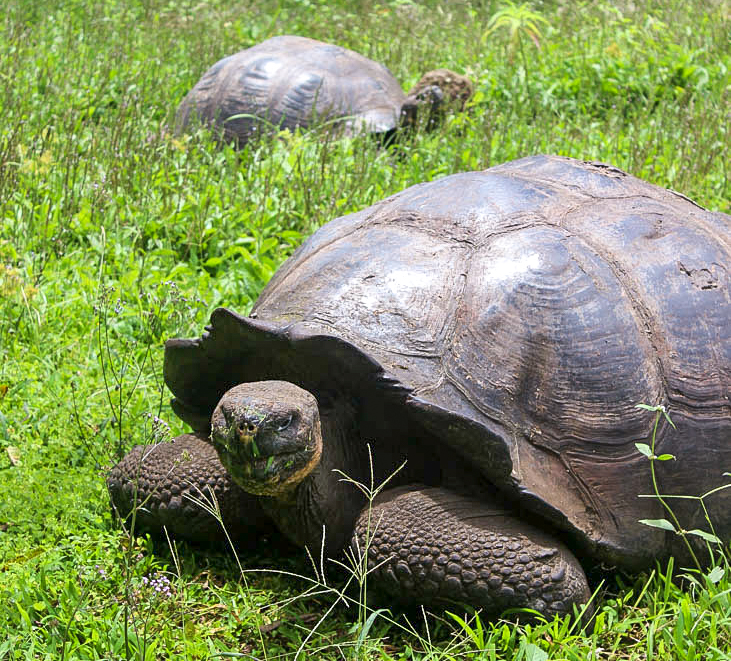 Introduction to Ecuador & the Galapagos
(6 Days)
Quito, Galapagos cruise (3 nights)
Land-based Tour of the Galapagos
(7 Days)
Quito, Galapagos lodge (Santa Cruz Island)
Highlights of Mainland Ecuador
(7 Days)
Quito, Cloud Forest, Otavalo Valley
Best of the Galapagos
(8 Days)
Quito, Galapagos cruise (3 nights), Galapagos lodge (Santa Cruz Island)
Quito & Avenue of the Volcanoes
(8 Days)
Quito, Cotopaxi, Riobamba, Cuenca
Highlights of Ecuador & the Galapagos
(9 Days)
Quito, Galapagos cruise (4 nights), Otavalo Valley
Luxury Adventure Tour of Ecuador & the Galapagos
(12 Days)
Quito, Cloud Forest, Galapagos cruise (5 nights)
Journey Through Ecuador
(14 Days)
Quito, Amazon cruise (3 nights), Otavalo Valley, Galapagos cruise (5 nights)
Best of Amazon & Galapagos
(15 Days)
Amazon lodge, Quito, Galapagos cruise (7 nights)
Multi-country Tours
Exclusive Galapagos & Peru
(13 Days)
Galapagos cruise (6 nights), Quito, Cusco, Machu Picchu
Best of Peru & the Galapagos
(14 Days)
Lima, Sacred Valley, Machu Picchu, Cusco, Quito, Galapagos Islands
Another fantastic trip! I'm convinced that you have the best guides. We really liked the boat you arranged for us in the Galapagos…And the guide that you flew out there for us was one of our favorites on the whole trip.
~ L.R., Paradise Valley, AZ
Our trip to Ecuador was outstanding! We loved the combination of cruise and luxury lodge in the Galapagos – the perfect way to experience the islands. Our private guide in mainland Ecuador was fantastic.
~ E.B. Denver, CO
My clients had an incredible Galapagos trip. They loved the VIP meet & greet at the airport, loved the hotels, loved the yacht and loved the guide. Everything was absolutely flawless.
~ J.C., Kansas City, MO (travel agent)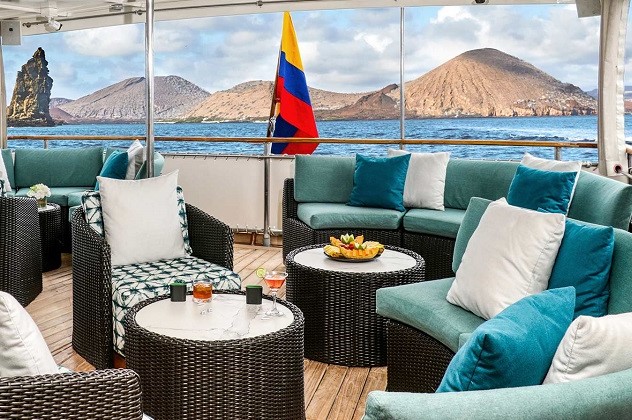 Recommended by:
Departures
Conde Nast Traveler
The New York Times
Wall Street Journal
Travel + Leisure
Town & Country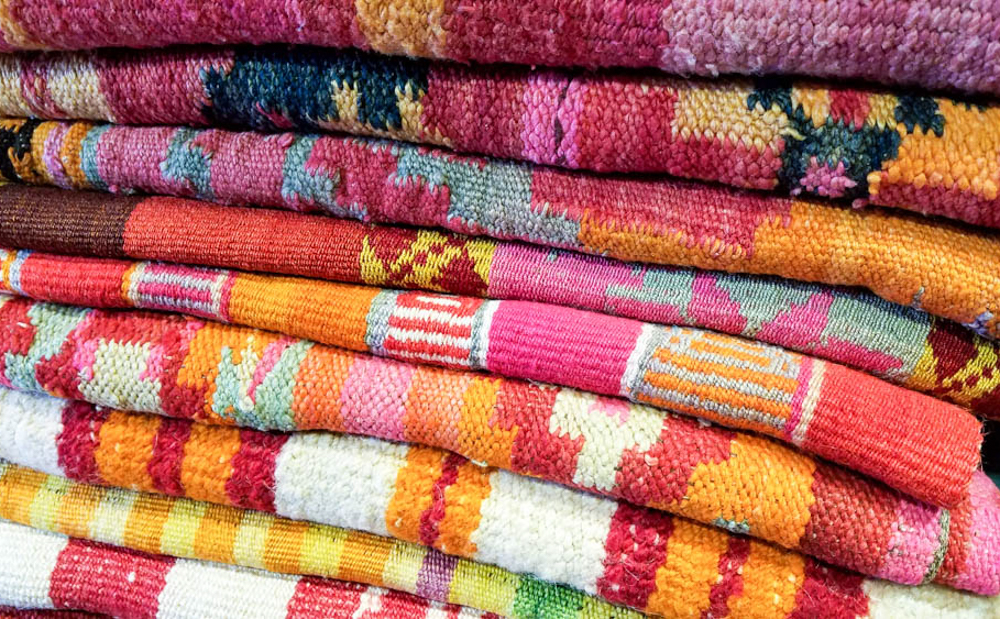 The Best of the Galapagos & Ecuador
Touring the Galapagos: A Few of Our Favorite Islands and Landing Sites
Seeing Giant Tortoises in the Galapagos Islands
Visiting a Rose Plantation in Ecuador
Just Back: Ecuador & the Galapagos Islands