Best of Berlin & Beyond
(6 Days)
Berlin with Potsdam & Dresden
Art & Design Tour of Berlin
(5 Days)
Berlin & Potsdam
Highlights of Germany
(10 Days)
Munich & Neuschwanstein, Romantic Road & Nuremberg, Dresden, Berlin & Potsdam
Luxuries of Southern Germany
(7 Days)
Munich & Neuschwanstein, Baden-Baden & Alsace
Munich & Berlin
(8 Days)
Munich & Neuschwanstein, Berlin & Potsdam
Family Tour of Germany
(10 Days)
Berlin & Potsdam, Munich & Neuschwanstein, Baden-Baden & Alsace
Jewish Tour of Germany
(10 Days)
Munich with Dachau & Nuremberg, Dresden, Berlin with Potsdam & Sachsenhausen
Christmas Markets of Germany
(9 Days)
Munich with Neuschwanstein & Nuremberg, Dresden & Leipzig, Berlin
Castles of Germany
(8 Days)
Munich with Neuschwanstein & Nuremberg, Castle Road (Rothenburg ob der Tauber & Heidelberg), Kronberg with Frankfurt & Burg Eltz
Journey Through Germany
(16 Days)
Hamburg, Berlin & Potsdam, Dresden, Munich & Neuschwanstein, Baden-Baden & Alsace, Frankfurt
Multi-country Tours
Highlights of Austria & Germany
(10 Days)
Vienna, Salzburg & Hallstatt, Munich & Neuschwanstein
Highlights of Berlin & Prague
(8 Days)
Berlin with Potsdam & Dresden, Prague
Art Tour of Berlin & Vienna
(7 Days)
Berlin, Vienna
Christmas Markets of Europe
(15 Days)
Munich & Nuremberg, Salzburg, Vienna, Prague & Dresden, Berlin
Ljubljana, Salzburg & Munich
(10 Days)
Ljubljana with Lake Bled & the Julian Alps, Salzburg & Salzkammergut, Munich
Exclusive Austria, Germany & Switzerland
(16 Days)
Vienna, Salzburg, Munich, Baden-Baden & Colmar, Lucerne, Lausanne
Spa & Wellness Tour of Germany & Switzerland
(10 Days)
Munich, Baden-Baden & Alsace, Lake Geneva

Luxury Germany Tours

Our private Germany tours feature the most interesting cultural and lifestyle elements, including UNESCO World Heritage Sites, beautiful historic and modern architecture, Communist-era memories, contemporary art galleries, important Jewish sites, regions of scenic beauty, and the best local food, beer and wine.
Our expert local guides are essential to getting the most out of complex destinations such as Berlin, Potsdam and Dresden, and their broad knowledge allows the flexibility to finely tune touring to your interests and needs.
Many of our multi-country Central Europe tours feature Germany in combination with the most interesting destinations in Austria, Hungary, the Czech Republic and Poland.
Our luxury tours of Germany feature:
Preferred rooms in Germany's premier luxury hotels

Your own private guide and driver for flexible touring based on your interests

Luxury vehicles for touring and transfers

Highly personalized itinerary planning and expert advice from our Germany specialists

Restaurant reservations, shopping recommendations, tickets to cultural performances, and exclusive access to local activities and experts
All tours are private, depart daily, and can be customized to suit individual interests and schedules. Please contact us at (800) 214-8144 for more information about our luxury tours of Germany.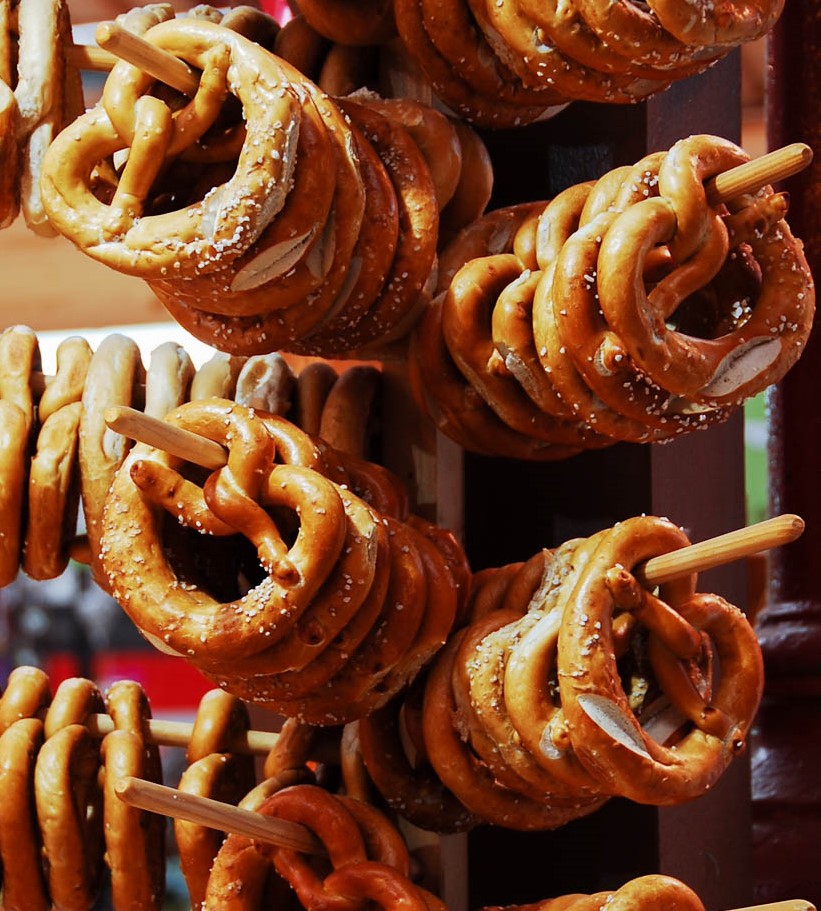 Best of Berlin & Beyond
(6 Days)
Berlin with Potsdam & Dresden
Art & Design Tour of Berlin
(5 Days)
Berlin & Potsdam
Highlights of Germany
(10 Days)
Munich & Neuschwanstein, Romantic Road & Nuremberg, Dresden, Berlin & Potsdam
Luxuries of Southern Germany
(7 Days)
Munich & Neuschwanstein, Baden-Baden & Alsace
Munich & Berlin
(8 Days)
Munich & Neuschwanstein, Berlin & Potsdam
Family Tour of Germany
(10 Days)
Berlin & Potsdam, Munich & Neuschwanstein, Baden-Baden & Alsace
Jewish Tour of Germany
(10 Days)
Munich with Dachau & Nuremberg, Dresden, Berlin with Potsdam & Sachsenhausen
Christmas Markets of Germany
(9 Days)
Munich with Neuschwanstein & Nuremberg, Dresden & Leipzig, Berlin
Castles of Germany
(8 Days)
Munich with Neuschwanstein & Nuremberg, Castle Road (Rothenburg ob der Tauber & Heidelberg), Kronberg with Frankfurt & Burg Eltz
Journey Through Germany
(16 Days)
Hamburg, Berlin & Potsdam, Dresden, Munich & Neuschwanstein, Baden-Baden & Alsace, Frankfurt
Multi-country Tours
Highlights of Austria & Germany
(10 Days)
Vienna, Salzburg & Hallstatt, Munich & Neuschwanstein
Highlights of Berlin & Prague
(8 Days)
Berlin with Potsdam & Dresden, Prague
Art Tour of Berlin & Vienna
(7 Days)
Berlin, Vienna
Christmas Markets of Europe
(15 Days)
Munich & Nuremberg, Salzburg, Vienna, Prague & Dresden, Berlin
Ljubljana, Salzburg & Munich
(10 Days)
Ljubljana with Lake Bled & the Julian Alps, Salzburg & Salzkammergut, Munich
Exclusive Austria, Germany & Switzerland
(16 Days)
Vienna, Salzburg, Munich, Baden-Baden & Colmar, Lucerne, Lausanne
Spa & Wellness Tour of Germany & Switzerland
(10 Days)
Munich, Baden-Baden & Alsace, Lake Geneva

I can't tell you how much we enjoyed our trip to Germany, it was fabulous. The guide was fabulous. The hotels were wonderful…we felt like royalty.
~ K.T., Albany, NY
Our Switzerland, Austria and Germany trip was an incredible experience for me and my son. Everything was five star and amazing. Thank you!
~ J.K., Scottsdale, AZ
My clients had a fabulous trip to Austria and Germany. Their guides were exceptional in each location. Your attention to detail was perfect.
~ P.L., Phoenixville, PA (travel agent)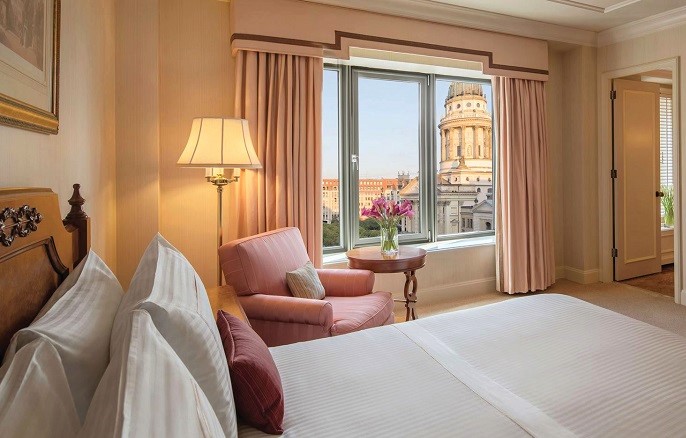 Recommended by:
Departures
Conde Nast Traveler
The New York Times
Wall Street Journal
Travel + Leisure
Town & Country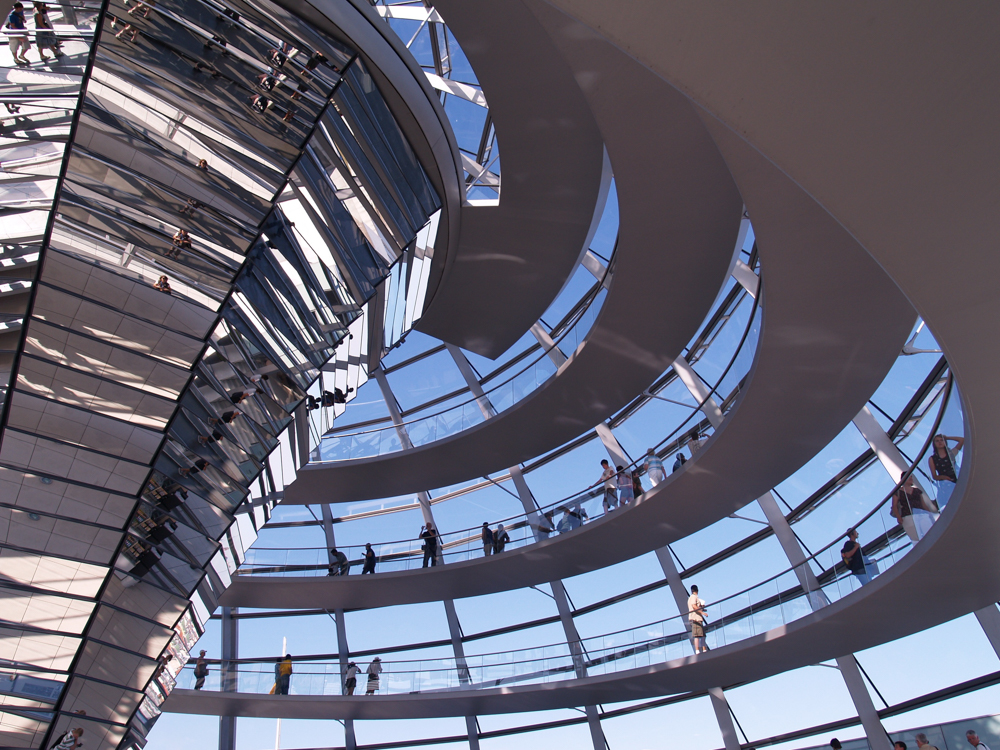 Munich: Quintessential Germany
Iconic Image: Neuschwanstein Castle
The Oberammergau Passion Play in Bavaria, Germany
Another Reason to Visit Germany: The Food
Just Back: Austria, Germany & Switzerland
Potsdam: A Perfect Day Trip from Berlin