Wellness Tour of Bali
(10 Days)
Ubud, Candidasa
Spa & Wellness Tour of China
(10 Days)
Shanghai & environs, Suzhou, Hangzhou
Resorts of Southern France
(10 Days)
Provence, Cote d'Azur (Saint-Tropez & Saint-Jean-Cap-Ferrat)
Greece In Style
(11 Days)
Santorini, Athens, Porto Heli
Geothermal Spas of Iceland
(7 Days)
Blue Lagoon, Husafell, South Iceland, Reykjavik
Ayurveda Highlights of India
(8 Days)
Delhi, Himalayas & Rishikesh
Ultimate Spirituality & Wellness Tour of Indonesia
(11 Days)
Java, Bali, Sumba Island
Indulgent Tuscany
(9 Days)
Florence, Tuscan hills, Tuscan coast
Culture & Wellness Tour of Mexico
(11 Days)
Mexico City, Merida, Riviera Maya (Maroma, Playa del Carmen or Tulum)
Traditional Culture & Wellness of Nepal
(6 Days)
Kathmandu & Kathmandu Valley, Dhulikhel
Wellness Tour of Thailand
(11 Days)
Chiang Mai, Bangkok, Phuket or Koh Samui
Exclusive Japan: Amans, Art & Onsen
(15 Days)
Tokyo, Naoshima, Kyoto, Ise-Shima region
Multi-country Tours
Hiking & Wellness Tour of Bhutan & India
(14 Days)
Delhi, Thimphu, Punakha, Paro, Himalayas & Rishikesh
Spa & Wellness Tour of Germany & Switzerland
(10 Days)
Munich, Baden-Baden & Alsace, Lake Geneva
Active & Wellness Tour of Iceland & Norway
(12 Days)
Blue Lagoon, Husafell & Langjokull Glacier, South Iceland, Reykjavik , Oslo, Bergen & Sognefjord
Spa & Wellness Tours
Travel is your time to get away, relax and recharge. Whether you want to fill your days with invigorating activities, relaxing spa treatments or a perfect balance of both, we'll customize an itinerary for you that features the most luxurious and unforgettable activities and experiences in the world's leading spa and wellness destinations.
Consider:
Learning about Ayurvedic lifestyle in India and Nepal
Private meditation with local monks in Bhutan
Soaking in private outdoor hot springs in Japan
State-of-the-art beauty treatments and anti-aging programs overlooking the Swiss Alps
Indulging in a sumptuous hammam in Morocco
Relaxing by an infinity pool overlooking the Aegean Sea in Greece
In-water treatments in a private geothermal pool in Iceland
Comprehensive customized wellness programs at a renowned medical spa at the edge of the Black Forest in Germany
Practicing new yoga techniques with master yogis in the Himalayas
Learning to prepare Ayurvedic cuisine in southern India
Customized fitness retreats and detox programs in Thailand
Lavender-infused relaxation treatments in Provence
DNA screenings at a top anti-aging institute in Seoul
Tai Chi classes followed by a Zen Tea Ceremony in China
The best combination of prestigious wine and holistic therapies in Tuscany
Learning about the therapeutic properties of local medicinal plants in destinations like Peru, Vietnam and South Korea
A luxurious wellness-focused cruise on Halong Bay in Vietnam
A unique spa safari in Indonesia
Vinotherapy treatments in renowned wine destinations, including Italy, France and Argentina
Guided forest bathing and meditation in Japan
Attending a traditional fire blessing in Bali
Our in-house spa and wellness experts constantly travel the world, visiting favorite spas and discovering new ones, attending fitness retreats, finding the most rewarding wellness experiences and meeting the most qualified local guides and health and beauty experts— all so we can create for you a private luxury tour that reawakens and refreshes every cell in your body. From private classes with master yogis to Ayurvedic retreats and customized fitness and detox programs, our luxury spa and wellness tours feature the best local wellness traditions of each destination.
Artisans of Leisure luxury spa and wellness tours feature:
Pre-arranged appointments at leading spas
Hotels and resorts with state-of-the-art fitness centers and ultra-luxury spas
Exclusive access to local wellness experts in yoga, fitness, nutrition and healing
Private classes in local cooking and well-being philosophies
In addition, Artisans of Leisure tours feature:
Deluxe rooms in the world's best luxury hotels and resorts
Your own private guide and driver for flexible touring based on your interests
Highly personalized itinerary planning
Expert advice from our travel specialists who have lived or traveled extensively in all of the destinations we offer
Local contacts at our associate offices throughout each region
Private airport and train station transfers
Restaurant reservations, shopping recommendations, tickets to cultural events and exclusive access to local activities
All tours are private, depart daily and can be customized to suit individual
interests and schedules.
Please contact us at (800) 214-8144 to begin designing your perfect spa and active vacation.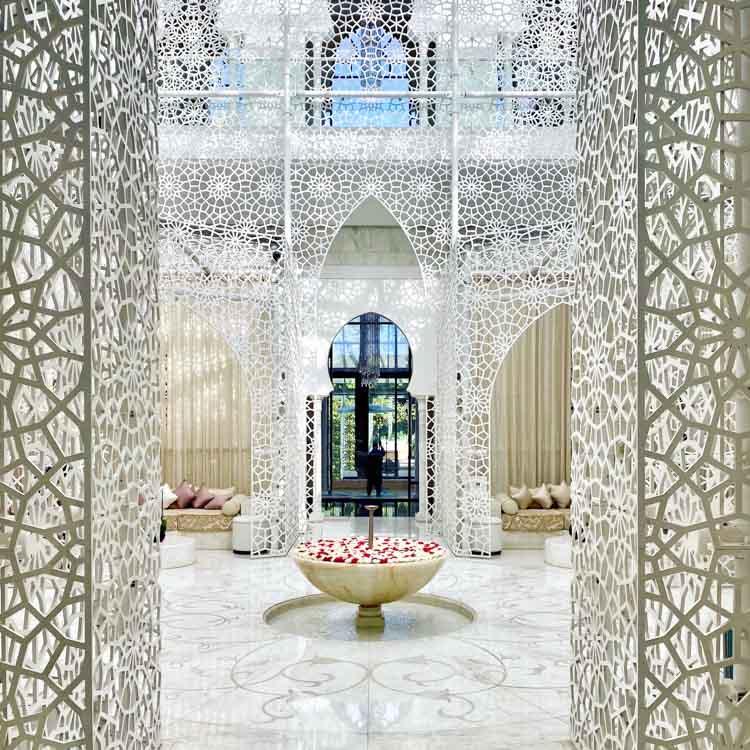 Wellness Tour of Bali
(10 Days)
Ubud, Candidasa
Spa & Wellness Tour of China
(10 Days)
Shanghai & environs, Suzhou, Hangzhou
Resorts of Southern France
(10 Days)
Provence, Cote d'Azur (Saint-Tropez & Saint-Jean-Cap-Ferrat)
Greece In Style
(11 Days)
Santorini, Athens, Porto Heli
Geothermal Spas of Iceland
(7 Days)
Blue Lagoon, Husafell, South Iceland, Reykjavik
Ayurveda Highlights of India
(8 Days)
Delhi, Himalayas & Rishikesh
Ultimate Spirituality & Wellness Tour of Indonesia
(11 Days)
Java, Bali, Sumba Island
Indulgent Tuscany
(9 Days)
Florence, Tuscan hills, Tuscan coast
Culture & Wellness Tour of Mexico
(11 Days)
Mexico City, Merida, Riviera Maya (Maroma, Playa del Carmen or Tulum)
Traditional Culture & Wellness of Nepal
(6 Days)
Kathmandu & Kathmandu Valley, Dhulikhel
Wellness Tour of Thailand
(11 Days)
Chiang Mai, Bangkok, Phuket or Koh Samui
Exclusive Japan: Amans, Art & Onsen
(15 Days)
Tokyo, Naoshima, Kyoto, Ise-Shima region
Multi-country Tours
Hiking & Wellness Tour of Bhutan & India
(14 Days)
Delhi, Thimphu, Punakha, Paro, Himalayas & Rishikesh
Spa & Wellness Tour of Germany & Switzerland
(10 Days)
Munich, Baden-Baden & Alsace, Lake Geneva
Active & Wellness Tour of Iceland & Norway
(12 Days)
Blue Lagoon, Husafell & Langjokull Glacier, South Iceland, Reykjavik , Oslo, Bergen & Sognefjord
We have a long list of rave reviews from our travelers.
Recommended by:
Departures
Conde Nast Traveler
The New York Times
Wall Street Journal
Travel + Leisure
Town & Country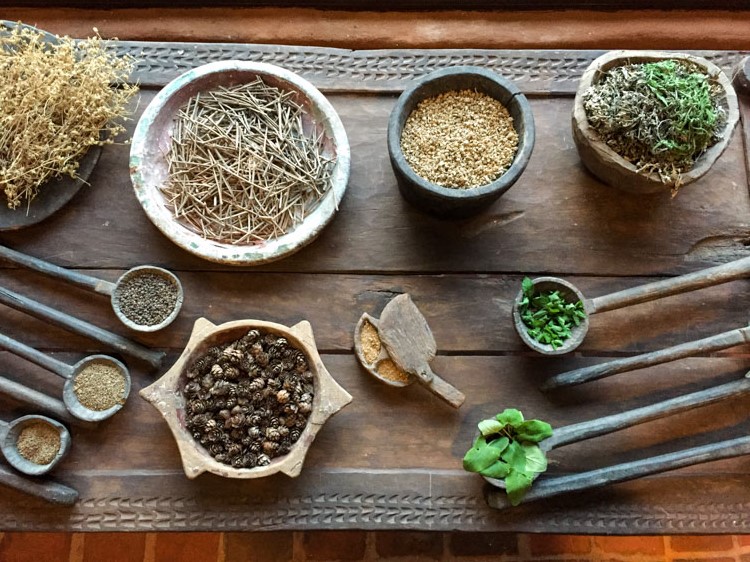 Hot Springs, Culture & Luxury in Baden-Baden, Germany
Experiencing K-Beauty in Seoul, South Korea
Three of Our Favorite Luxury Resorts in Thailand
Private Luxury Spa Tours & Wellness Tours Around the World
Just Back: The Guntu and Other Inland Sea Highlights in Japan
Bali & Indonesia: An Ideal Summer Destination
Soaking in Budapest's Thermal Baths
Must Experience: The Blue Lagoon in Iceland