Introduction to Jordan
(5 Days)
Amman & Jerash, Petra & Wadi Rum, Dead Sea
Best of Jordan
(7 Days)
Amman & Jerash, Petra & Wadi Rum, Dead Sea
Active Tour of Jordan
(8 Days)
Amman & Jerash, King's Highway, Petra, Wadi Rum & Dana Biosphere Reserve, Dead Sea
Journey Through Jordan
(10 Days)
Amman & Jerash, King's Highway, Petra, Wadi Rum, Aqaba, Dead Sea
Insider Jordan
(13 Days)
Amman, Ajloun Castle, Jerash, Umm Qais, King's Highway, Petra, Wadi Rum, Aqaba, Dana Biosphere Reserve, Dead Sea 
Christian Tour of Jordan
(8 Days)
Amman & Cities of the Decapolis, King's Highway, Petra, Jordan River, Dead Sea
Multi-country Tours
Introduction to Israel & Jordan
(9 Days)
Jerusalem, Dead Sea, Eilat or Aqaba, Petra, Negev Desert, Tel Aviv
Best of Egypt & Jordan
(14 Days)
Cairo & the Pyramids, Abu Simbel, luxury Nile River cruise, Amman, Petra & Wadi Rum, Dead Sea
Highlights of Israel & Jordan
(13 Days)
Jerusalem, Galilee, Amman, Dead Sea, Petra, Wadi Rum, Aqaba or Eilat & the Red Sea, Tel Aviv
Journey Through Egypt, Israel & Jordan
(18 Days)
Cairo & the Pyramids, Abu Simbel, luxury Nile River cruise, Amman, Petra & Wadi Rum, Dead Sea, Jerusalem, Tel Aviv
Best of Israel & Jordan
(16 Days)
Jerusalem, Galilee, Amman, Dead Sea, Petra, Wadi Rum, Aqaba or Eilat & the Red Sea, Tel Aviv
Highlights of Lebanon & Jordan
(10 Days)
Beirut & Byblos, Chouf Mountains & Beiteddine Palace, Baalbek, Amman, Jerash, King's Highway, Petra, Wadi Rum, Dead Sea
Highlights of Oman & Jordan
(14 Days)
Muscat, Nizwa, Jebel Akhdar (Al Hajar Mountains), Wahiba Sands, Amman, Jerash, King's Highway, Petra, Wadi Rum, Dead Sea
Journey Through the Middle East
(21 Days)
Cairo & the Pyramids, Abu Simbel, luxury Nile River cruise, Amman, Petra & Wadi Rum, Dead Sea, Jerusalem, Tel Aviv, Dubai & Arabian Desert
Biblical Lands: Israel & Jordan
(13 Days)
Jerusalem & Bethlehem, Galilee region, Cities of the Decapolis, Amman & Jerash, King's Highway, Petra, Jordan River, Masada, Jericho
Luxury Jordan Tours

Our luxury tours of Jordan feature the country's most spectacular cultural and natural treasures, as well as visits to local markets and other activities that capture Jordanian lifestyle.
During private touring with your own guide and driver, explore extraordinary Petra, the ancient city in the Jordanian desert where temples and tombs are carved into the pink stone of the canyon walls. Other highlights of our Jordan tours include ancient Roman ruins, impressive mosaics, lively souks (markets), the Umayyad Palace, the Crusader fortress at Karak, and the city of Amman, as well as the iconic Dead Sea and Wadi Rum, a stunning desert valley studded with imposing rock outcrops.
Touring and special activities throughout Jordan can be fully customized around religious requirements, dietary restrictions, family heritage, and other interests and needs.
Our private luxury Jordan tours feature:
Preferred rooms in the best hotels in each location

Your own private guides for flexible touring based on your interests

Highly personalized itinerary planning and expert advice from our Jordan specialists

Local contacts at our associate offices in Jordan

Private airport transfers

Express VIP airport and border-crossing assistance

Restaurant reservations, shopping recommendations, and exclusive access to local activities and experts
All tours are private, depart daily, and can be customized to suit individual interests and schedules. Please contact us at (800) 214-8144 for more information about our Jordan tours.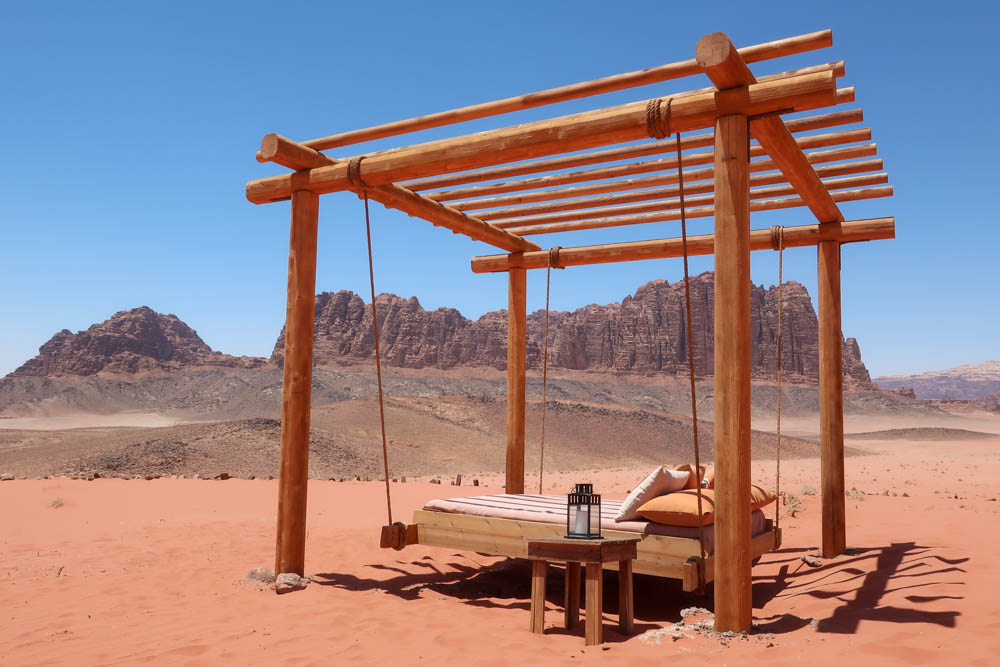 Introduction to Jordan
(5 Days)
Amman & Jerash, Petra & Wadi Rum, Dead Sea
Best of Jordan
(7 Days)
Amman & Jerash, Petra & Wadi Rum, Dead Sea
Active Tour of Jordan
(8 Days)
Amman & Jerash, King's Highway, Petra, Wadi Rum & Dana Biosphere Reserve, Dead Sea
Journey Through Jordan
(10 Days)
Amman & Jerash, King's Highway, Petra, Wadi Rum, Aqaba, Dead Sea
Insider Jordan
(13 Days)
Amman, Ajloun Castle, Jerash, Umm Qais, King's Highway, Petra, Wadi Rum, Aqaba, Dana Biosphere Reserve, Dead Sea 
Christian Tour of Jordan
(8 Days)
Amman & Cities of the Decapolis, King's Highway, Petra, Jordan River, Dead Sea
Multi-country Tours
Introduction to Israel & Jordan
(9 Days)
Jerusalem, Dead Sea, Eilat or Aqaba, Petra, Negev Desert, Tel Aviv
Best of Egypt & Jordan
(14 Days)
Cairo & the Pyramids, Abu Simbel, luxury Nile River cruise, Amman, Petra & Wadi Rum, Dead Sea
Highlights of Israel & Jordan
(13 Days)
Jerusalem, Galilee, Amman, Dead Sea, Petra, Wadi Rum, Aqaba or Eilat & the Red Sea, Tel Aviv
Journey Through Egypt, Israel & Jordan
(18 Days)
Cairo & the Pyramids, Abu Simbel, luxury Nile River cruise, Amman, Petra & Wadi Rum, Dead Sea, Jerusalem, Tel Aviv
Best of Israel & Jordan
(16 Days)
Jerusalem, Galilee, Amman, Dead Sea, Petra, Wadi Rum, Aqaba or Eilat & the Red Sea, Tel Aviv
Highlights of Lebanon & Jordan
(10 Days)
Beirut & Byblos, Chouf Mountains & Beiteddine Palace, Baalbek, Amman, Jerash, King's Highway, Petra, Wadi Rum, Dead Sea
Highlights of Oman & Jordan
(14 Days)
Muscat, Nizwa, Jebel Akhdar (Al Hajar Mountains), Wahiba Sands, Amman, Jerash, King's Highway, Petra, Wadi Rum, Dead Sea
Journey Through the Middle East
(21 Days)
Cairo & the Pyramids, Abu Simbel, luxury Nile River cruise, Amman, Petra & Wadi Rum, Dead Sea, Jerusalem, Tel Aviv, Dubai & Arabian Desert
Biblical Lands: Israel & Jordan
(13 Days)
Jerusalem & Bethlehem, Galilee region, Cities of the Decapolis, Amman & Jerash, King's Highway, Petra, Jordan River, Masada, Jericho
Yet again a marvelous Artisans of Leisure tour. We had a great time in Jordan and loved the guide and driver you assigned to us. We were looked after at every step beautifully, from landing to take off.
~ M.P., Melbourne, Australia
Our Israel and Jordan trip was excellent in every respect. It was so well organized, with beautiful accommodations and so much attention to detail…The expertise and knowledge of the guides was beyond our expectations…Artisans of Leisure is the best tour company we've used. Truly excellent. #1
~ B.L., Toronto, CA
Our trip to Israel, Jordan and Egypt was excellent, one of the best we have ever taken. The accommodations were great. Aside from the sights, we most enjoyed the safety your guides provided and the level of luxury that we experienced.
~ D.S., Red Bank, NJ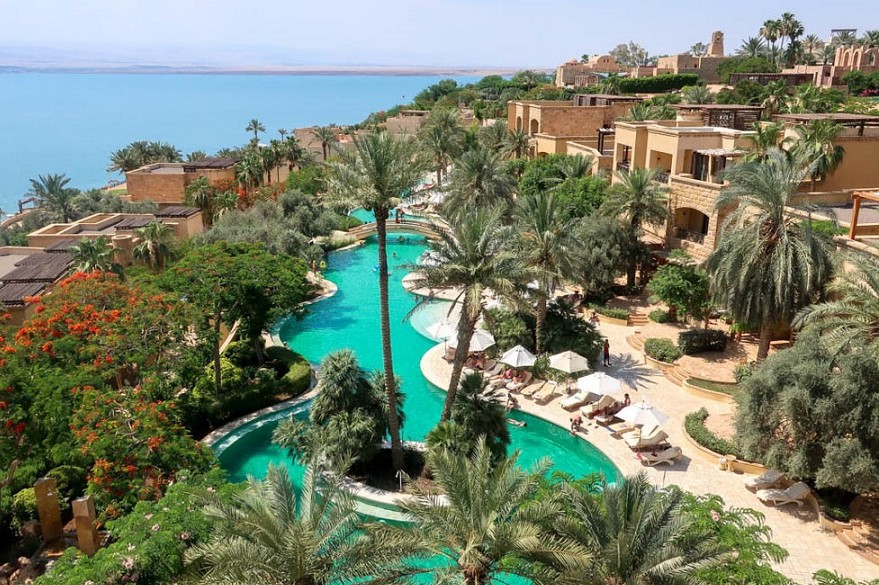 Recommended by:
Departures
Conde Nast Traveler
The New York Times
Wall Street Journal
Travel + Leisure
Town & Country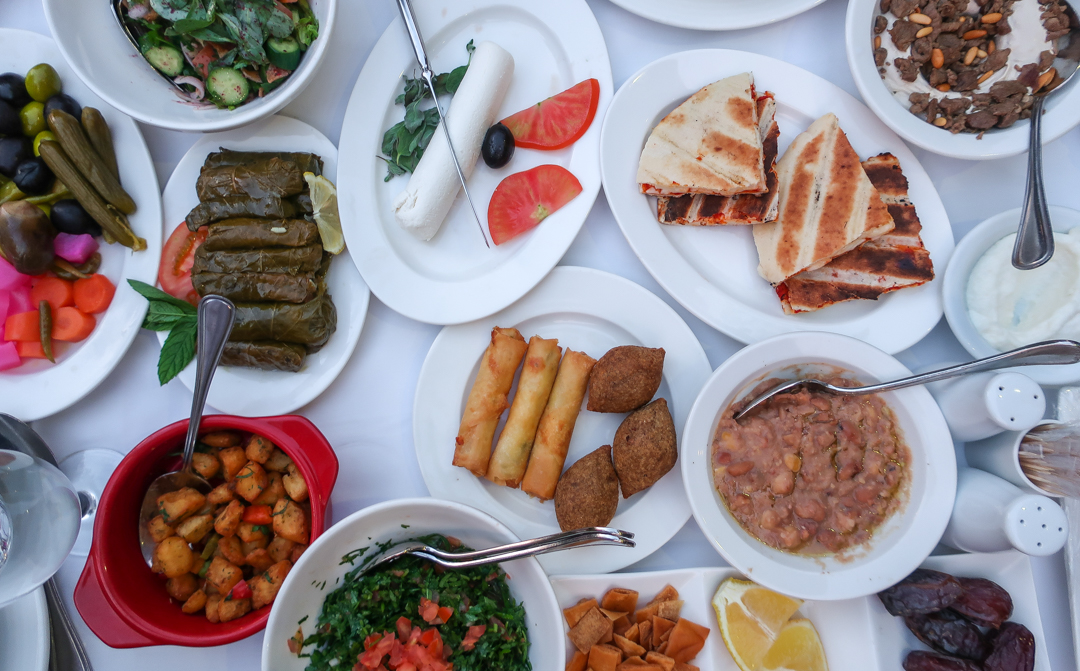 Touring the Highlights of Jordan
Postcard from Our Travelers: Just Back from Jordan
Al Manara: A Luxury Hotel on the Red Sea in Aqaba
Petra as a Day Trip from Israel