Highlights of Chile
(8 days)
Santiago & environs, Torres del Paine
Essence of Chile
(10 days)
Colchagua Valley, Santiago & environs, Torres del Paine
Best of Chilean Patagonia
(9 days)
Santiago, Puerto Natales, Torres del Paine
City and Desert
(8 days)
Santiago & Valparaiso & Casablanca Valley, Atacama Desert
Santiago & Beyond
(5 days)
Santiago, Casablanca Valley & Valparaiso
Discover Easter Island
(7 days)
Santiago & environs, Easter Island (Rapa Nui)
Exclusive Chile
(11 days)
Santiago & environs, Torres del Paine, Chiloe
Adventure Tour of Chile
(11 days)
Atacama, Santiago & Valparaiso & Casablanca Valley, Torres del Paine
Multi-country Tours
Patagonia Adventure
(10 days)
Bariloche, El Calafate, Torres del Paine
Highlights of Argentina & Chile
(13 days)
Buenos Aires, Iguazu Falls, Santiago, Valparaiso, Torres del Paine
The Ultimate Wine Tour: Argentina & Chile
(12 days)
Colchagua Valley, Santiago & Valparaiso, Mendoza, Buenos Aires
Journey Through Argentina & Chile
(19 days)
Buenos Aires, Iguazu Falls, Mendoza, Bariloche, El Calafate, Torres del Paine, Santiago & Valparaiso
Machu Picchu & Easter Island
(13 days)
Lima, Cusco, Machu Picchu, Santiago, Valparaiso, Easter Island (Rapa Nui)

Grand Tour of South America
(27 days)
Buenos Aires, Iguazu Falls, Bariloche, El Calafate, Torres del Paine, Santiago & Valparaiso, Atacama Desert, Lima, Sacred Valley, Machu Picchu, Cusco

Highlights of Chile
(8 Days - Departs Daily on a Private Basis)
Santiago & environs, Torres del Paine
This eight-day tour is the perfect introduction to the highlights of Chile, including private touring in and around the country's capital city and instunning Chilean Patagonia.

Begin in Santiago, one of our favorite cities in South America with its breathtaking location framed by the Andes mountains. The city offers wonderful museums, colorful colonial architecture, appealing day trips, and delicious food and wine. Tour the city's highlights with your own private guide who will provide an insider's perspective on the city's most recommended attractions, neighborhoods and activities, including La Chascona (Pablo Neruda's house), the Chilean Museum of Pre-Columbian Art, our favorite neighborhoods filled with beautiful colonial architecture and well-preserved residences formerly occupied by Santiago's aristocracy, bustling markets and exclusive shops, and much more. One day, take an excursion to Valparaiso, one of the most unique cities in South America and a UNESCO World Heritage site. Explore the steep, labyrinthine streets of the most interesting and colorful cerros (hills), visit one of Valparaiso's notable museums, and perhaps take one of the many funicular elevators that the city is famous for. If desired, also enjoy wine tasting at a top winery in the Casablanca Valley, one of Chile's leading wine-growing regions.

Continue to Torres del Paine National Park, one of the most spectacular national parks in South America. Best known for the iconic sharp summits of the Paine mountain range, the park is a wonderland of mountains, green forest, roaring rivers, sapphire lakes and vivid blue glaciers. Choose from a number of daily excursions according to your interests, such as introductory, moderate or advanced trekking, wildlife viewing and bird watching, photography safaris, boating, trail walking, visiting Patagonian ranches, gourmet BBQs and picnics near glaciers, and horseback riding through the forest of the Blue Lake area. Conclude the tour with an overnight stay in Santiago.

Throughout the tour, sightseeing is flexible and tailored to your interests, and accommodation is in top rooms at Chile's leading luxury properties.
Itinerary Overview
Day 1
Arrive Santiago
Arrival private transfer to hotel for 2 nights. Afternoon private walking tour
Day 2
Santiago & Valparaiso
Full-day private excursion to Valparaiso and optional winery visit
Day 3
Santiago – Torres del Paine
Private transfer to Santiago airport for flight (not included in cost) to Punta Arenas. Arrival transfer to hotel for 4 nights
Days 4-6
Torres del Paine
Lodge-based touring and activities
Day 7
Torres del Paine – Santiago
Transfer to airport for flight (not included in cost) to Santiago. Arrival private transfer to hotel for overnight
Day 8
Depart Santiago
Private airport transfer
Hotels
| | |
| --- | --- |
| Santiago: | The Singular Santiago or Ritz-Carlton Santiago |
| Torres del Paine: | Awasi Patagonia, Tierra Patagonia, Explora Hotel Salto Chico or Singular Patagonia |
Cost
| | |
| --- | --- |
| $11,080 | Per person (double occupancy) |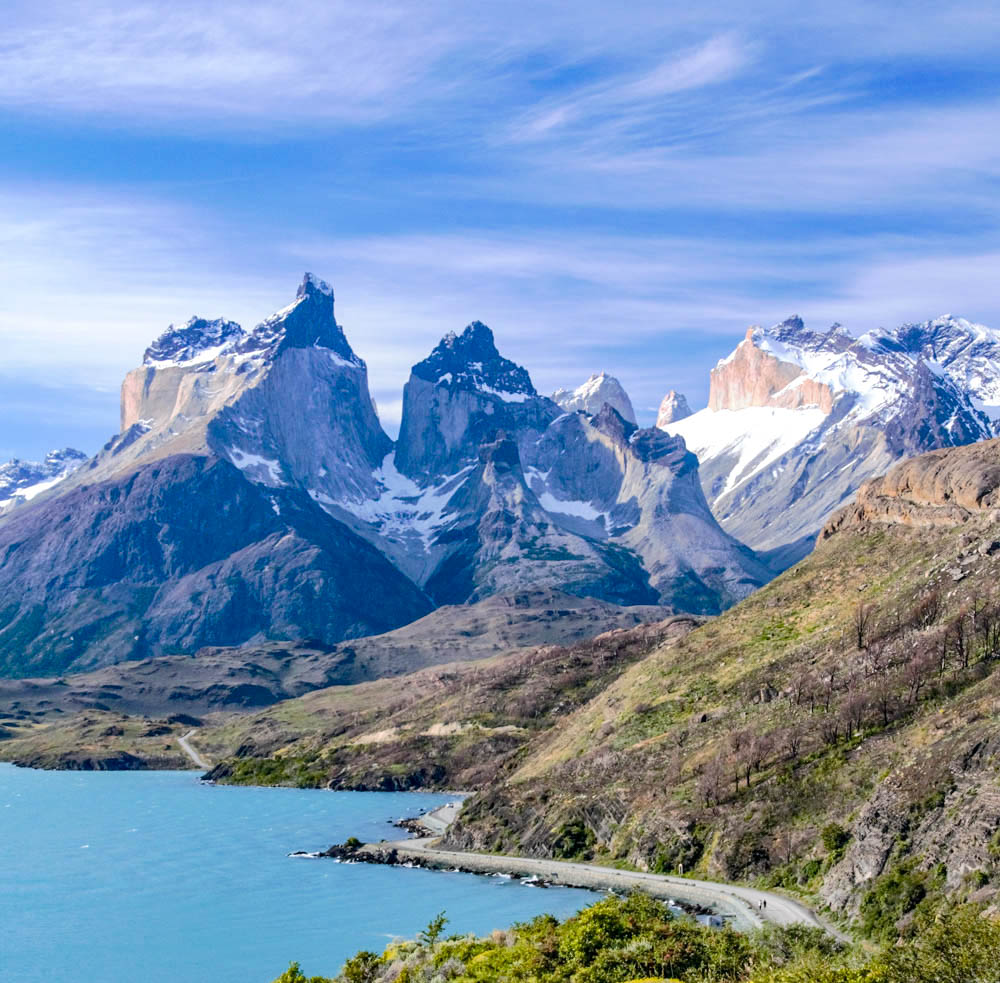 Highlights of Chile
(8 days)
Santiago & environs, Torres del Paine
Essence of Chile
(10 days)
Colchagua Valley, Santiago & environs, Torres del Paine
Best of Chilean Patagonia
(9 days)
Santiago, Puerto Natales, Torres del Paine
City and Desert
(8 days)
Santiago & Valparaiso & Casablanca Valley, Atacama Desert
Santiago & Beyond
(5 days)
Santiago, Casablanca Valley & Valparaiso
Discover Easter Island
(7 days)
Santiago & environs, Easter Island (Rapa Nui)
Exclusive Chile
(11 days)
Santiago & environs, Torres del Paine, Chiloe
Adventure Tour of Chile
(11 days)
Atacama, Santiago & Valparaiso & Casablanca Valley, Torres del Paine
Multi-country Tours
Patagonia Adventure
(10 days)
Bariloche, El Calafate, Torres del Paine
Highlights of Argentina & Chile
(13 days)
Buenos Aires, Iguazu Falls, Santiago, Valparaiso, Torres del Paine
The Ultimate Wine Tour: Argentina & Chile
(12 days)
Colchagua Valley, Santiago & Valparaiso, Mendoza, Buenos Aires
Journey Through Argentina & Chile
(19 days)
Buenos Aires, Iguazu Falls, Mendoza, Bariloche, El Calafate, Torres del Paine, Santiago & Valparaiso
Machu Picchu & Easter Island
(13 days)
Lima, Cusco, Machu Picchu, Santiago, Valparaiso, Easter Island (Rapa Nui)

Grand Tour of South America
(27 days)
Buenos Aires, Iguazu Falls, Bariloche, El Calafate, Torres del Paine, Santiago & Valparaiso, Atacama Desert, Lima, Sacred Valley, Machu Picchu, Cusco

Our Chile tour was amazing. Patagonia was breathtaking and this was one of my favorite trips yet. I wanted to let you know that it was awesome—thank you so much for your help. Next up—planning our next adventure with you!.  
~ S.H., New York, NY
 Fabulous trip to Santiago and Easter Island, Chile! Every detail was perfectly arranged. All tours and hotels were truly exceptional. Your services were outstanding. We'll be traveling with you again very soon!
~ M.F., Crystal Lake, IL
Thanks so much for arranging our Chile tour. Everything you arranged for us was just amazing.
~ R.P., Prospect, KY
Our trip to Chile and Argentina was awesome! Thank you for arranging all the logistics… everything worked perfectly… very impressive.
~ S. K., Toronto, Canada
We had a great time in Argentina and Chile. The hotels and guides were fantastic and everything went smoothly. This is our first trip with Artisans of Leisure but won't be our last. Thanks for everything.
~ R.L, Miami, FL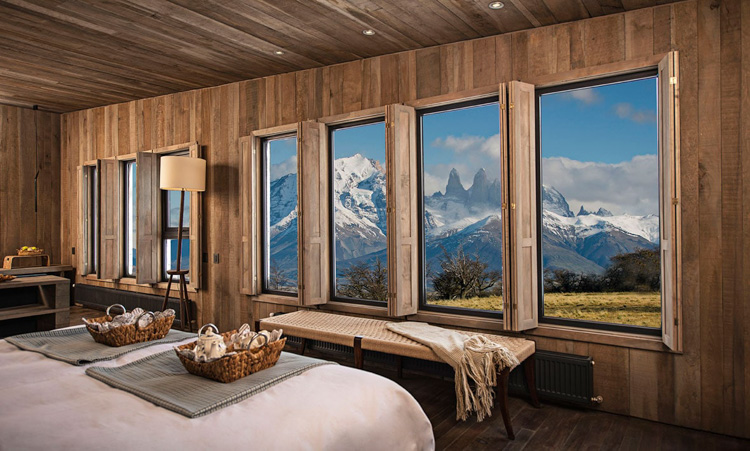 Recommended by:
Departures
Conde Nast Traveler
The New York Times
Wall Street Journal
Travel + Leisure
Town & Country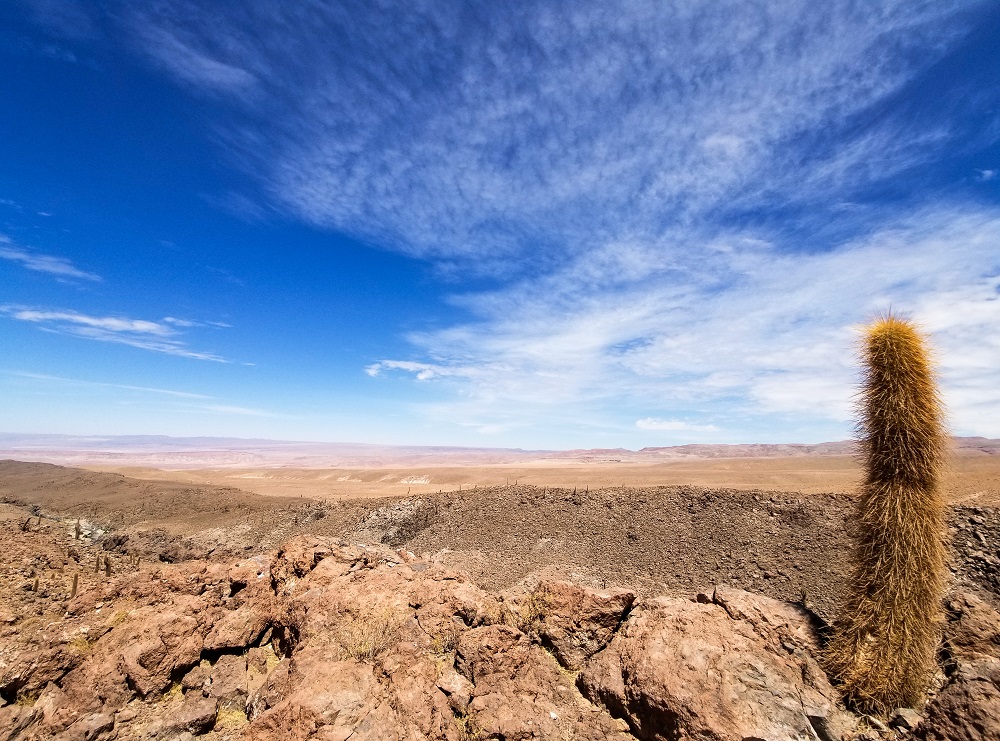 Just Back from Chile: The Best of the Atacama Desert & Patagonia 
Wine Touring in Argentina & Chile
Iconic Image: Moai of Easter Island
Private Touring in the Atacama Desert, Chile