Luxury Travel Newsletter
April 2019
The Best of France: Paris, Provence & Cote d'Azur (interview)
France is a perennial favorite, and we're excited to share photos from our most recent visit to Paris, Provence and the Cote d'Azur. Filled with incredible art, architecture, style, luxury, food and wine, these regions are perfect for first-time and repeat visitors to France.

Read more about the best of Parisian culture, traditional Provencal villages and the glamorous French Riviera in this interview with Ashley Isaacs Ganz, the founder and CEO of Artisans of Leisure.


Read France interview.

View our private France tours.
In the Press: Conde Nast Traveler Top Morocco Specialist (interview)
We're excited to announce that Conde Nast Traveler recently named Artisans of Leisure tour designer Mike Korn a Top Travel Specialist for Morocco.

In this interview, read more about Mike's favorite places and experiences in Morocco and beyond.


Q: What are your thoughts on the enduring appeal of Morocco?

A: Traditionally, Morocco has attracted older couples and families with older kids, but that has changed in recent years. It's now considered a "must-see" destination. Read more…


View our private Morocco tours.
Just Back: Vietnam, Laos & Cambodia (slideshow)
We recently returned from a wonderful journey through Vietnam, Laos and Cambodia. Highlights of our time in Southeast Asia included:
Culinary tours and food-focused experiences in each location
Visiting Angkor Wat at sunrise with an expert private guide
Taking a scenic seaplane flight over magnificent Halong Bay
A private chef-led morning market tour in Luang Prabang
Relaxing at the most exclusive resorts, including Four Seasons Resort The Nam Hai, Amantaka, Amansara and Rosewood Luang Prabang
Meeting with monks and artisans during private touring of temples and villages
Shopping for local products, including bespoke traditional clothing in Vietnam
A private sunset boat excursion through mangroves in Hoi An
View our luxury Asia tours, and enjoy these images from our most recent visit to Southeast Asia.



Launch Southeast Asia slideshow
Exclusive Italy: Touring in Iconic Tuscany
Italy is always one of our most popular tour destinations, and for a quintessential Italian countryside experience, there's no better place than Tuscany. We feature Tuscany in many of our private Italy tours, including stays at exclusive hotels that reflect the local history and style such as Castiglion del Bosco, in-depth food and wine touring in favorite towns such as Pienza and Montalcino, stays at glamorous seaside resorts such as Il Pellicano, cultural experiences such as Jewish touring, biking excursions, visits to impressive Italian gardens and touring of important Renaissance sites.


Read about our favorite places in Tuscany.


View our Italy tours and contact one of our Italy travel experts to start planning!
Meet Renowned Scottish Textile Designer Araminta Campbell (interview)
Artisans of Leisure arranges private tours of Scotland that include impressive destinations such as Edinburgh, the Highlands and the Isle of Skye.

For an exclusive insider experience in Scotland, we arrange private visits to the studio of Araminta Campbell, one of the country's leading designers of luxurious, handwoven tweeds and tartans. We recently caught up with Araminta about weaving, bespoke services, and her collaboration with the beautiful Fife Arms hotel.

Read our interview with Araminta.

Some of our favorite Scotland tours include:
Contact a Scotland specialist to start planning.
Plan Now: Summer Travel
Summer is approaching, and there's still plenty of time to plan incredible trips!

Here are some of our top destinations for customized, luxurious tours this summer. All of our tours feature immersive cultural experiences, incredible landscapes, delicious food and luxurious resorts.
Contact us for a totally customized and indulgent summer trip, including incredible multicountry tours. We'll take care of everything: rooms and suites with the best views, dining reservations, after-hours visits, private boat charters and personalized insider experiences in each location.
Rave Reviews from Our Travelers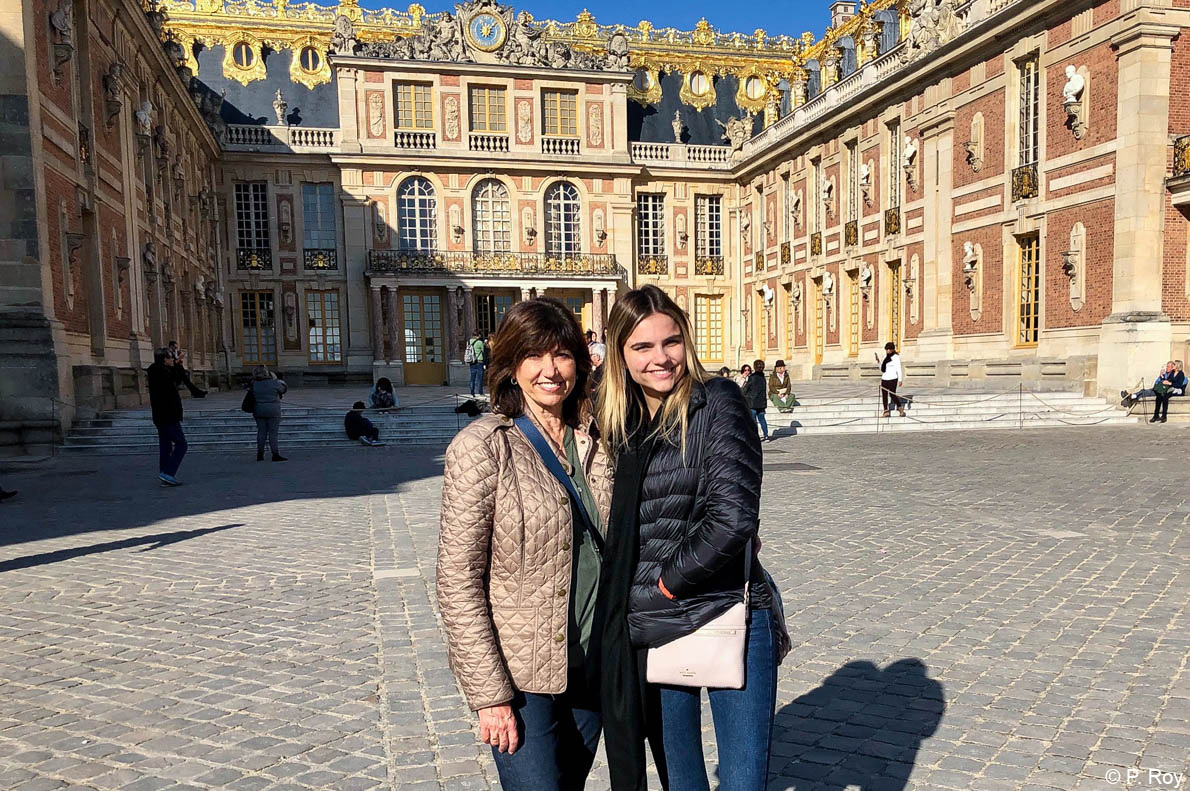 My daughter and I had an amazing time in Paris! Thank you for everything!
The trip was everything we had hoped for and more!
~ P.R., Laguna Niguel, CA
My clients had an incredible Galapagos trip....Once people realize everything you provide and the value they're getting, you're well worth the money.
~ J.C., Kansas City, MO (travel agent)
India was amazing. Everything was perfect – the flights, the hotel, the guide, and the driver.
I had a spectacular time. Thank you again for such a special experience.
~ T.G., Manhasset, NY
Fabulous trip to Egypt. Couldn't have been better.
~ J.R., Pendleton, IN


Private touring. Only the best hotels. Our world of expertise.