Luxury Travel Newsletter
January 2018
Contents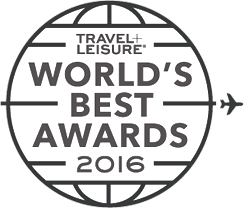 Print Version
Just Back: Iceland (interview)
Iceland is an incredible destination any time of the year, including during the winter. The founder of Artisans of Leisure, Ashley Isaacs Ganz, recently returned from a private tour of Iceland with her family. Their trip was similar to our Essence of Iceland tour, which includes favorite experiences such as soaking in geothermal hot springs, seeing icebergs, a 4WD tour on top of a glacier, exploring ice caves, seeing black sand beaches and incredible rock formations, and enjoying the great dining and cultural highlights in Reykjavik.


Read more about Iceland and Ashley's favorite experiences in this interview with Ashley.


Our private Iceland tours are great year-round, including activities such as hiking in the summer and hunting for the aurora borealis (Northern Lights) in the winter.
Plan Now: Family Travel
We've been busy planning some incredible family trips for the upcoming spring break and summer seasons. Whether your family is considering a cultural tour of Southeast Asia, a luxury safari in Africa, an active tour of Australia and New Zealand, a grand tour of the best of Europe or some other wonderful option, contact us now to start planning a customized tour based on your family's interests.

Here's some inspiration: View our tours.
In the Press: Travel + Leisure
We are delighted that Travel + Leisure magazine featured our private Morocco tours in their November 2017 issue on bucket list travel, noting that "Artisans of Leisure, a T+L World's Best Tour Operator" arranges "Journeys that Bring History and Culture to Life."


View our private Morocco tours, and contact us to start planning!
Insider Tours of the Middle East
Artisans of Leisure tours in the Middle East offer to ultimate in luxury, access, security, connections and insider experiences.

Some of our favorite tours include:
We also arrange customized tours, including multi-country tours that combine Middle Eastern countries and nearby locations in Europe and Africa.

Artisans of Leisure tours feature the best of each country, such as private foodie tours in markets from Jerusalem to Istanbul, private access to tombs and other cultural treasures in Egypt, touring the new Louvre Abu Dhabi, luxury stays in the desert in Oman and spectacular hikes through otherworldly landscapes in Jordan.

Contact one of our Middle East travel experts for more information.
On Our Blog: Switzerland, Laos, Harry Potter Tours
We're constantly adding rich content to our luxury travel blog, offering insight, expertise and sophisticated recommendations.


View our blog for all the latest articles, including:
Postcard from Bhutan
"THANK YOU @artisansofleisure for my favorite trip ever.

It was truly a 'trip of a lifetime.' Thank you so much for your guidance and expertise.
Everything was perfect!"
~ P.K. and D.G., New York, NY
View our private tours in Bhutan to start planning.
Top Picks for 2018: Where We're Traveling
2018 is already proving to be an incredibly busy and exciting year for luxury travelers.

Here are some of our top destinations for tours this year:
Contact our travel specialists to start planning!
Private touring. Only the best hotels. Our world of expertise.