Luxury Travel Newsletter
February 2019
Contents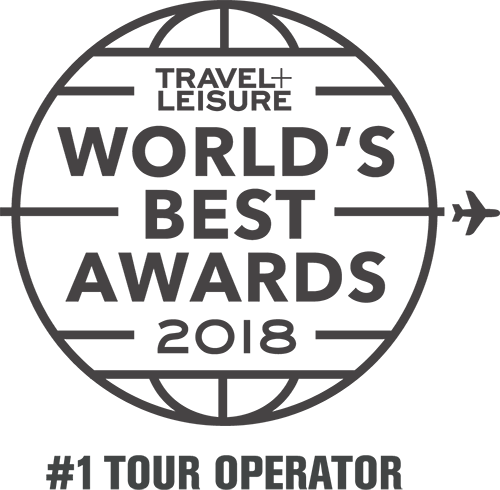 Print Version
Just Back: Japan (slideshow)
Artisans of Leisure is renowned for Japan expertise—our travel specialists have lived in Japan and are constantly returning to the country to experience the latest and best of traditional and contemporary culture.

Our private Japan tours feature the best luxury hotels and ryokan, touring with top private guides, and a variety of immersive, exclusive experiences such as private tea ceremonies and visits to tea plantations, market tours, watching fish auctions, sushi lessons, sake brewery tours and cooking lessons in homes, visits to art and architecture sites across Japan, appointments to tour private gardens, meetings with renowned artisans; overnight stays at a Buddhist temple, tours of pilgrimage sites, private meditation sessions and Buddhist ceremonies, visiting off-the-beaten-track temples in rural Japan, guided hiking with views of Mount Fuji, and checking out the latest fashions and gadgets in Harajuku and Shibuya.

View our luxury Japan tours, and enjoy these images from our most recent visit to Japan.



Launch Japan slideshow
Just Back: Chile
Chile offers truly astounding landscapes and incredible variety for travelers. Highlights include:
Flamingo-fringed lakes, high-altitude volcanoes, shimmering sand dunes and dazzling night skies in the Atacama Desert in the north
Incredible stone peaks and icy glaciers in Patagonia in the south
Vineyards and wine tasting in the Colchagua and Casablanca valleys
Cultural and historical sites in Santiago, Valparaiso and Chiloe
Fascinating monolithic moai figures on Easter Island
Enjoy photos from our most recent visit to Chile on our blog

Chile is a great stand-alone destination, and it also combines well with Argentina or Peru. Contact one of our South America travel experts to start planning.
Luxury and Culture in Thailand: Interview with Ashley Isaacs Ganz
Thailand is one of our favorite travel destinations in Southeast Asia. It's perfect for families, groups of friends, honeymooners, couples and individual travelers seeking deeply traditional culture, over-the-top luxury, great food and lots of fun activities such as taking boat rides to revered temples in Bangkok, trying street food at night markets and hands-on educational experiences with elephants in Chiang Mai.

Read about the best of Thailand in this interview with Artisans of Leisure founder Ashley Isaacs Ganz.

Launch Thailand interview

We recommend combining Thailand with Hong Kong, Angkor Wat, Myanmar, Vietnam, Laos, Bali or Bhutan.


View our luxury Thailand tours.
Incredible Switzerland
Switzerland is a perennial favorite destination for our travelers because it offers so much beauty and luxury, as well as a wide range of experiences for almost every type of traveler: outdoors enthusiasts, wine collectors and gastronomes, art and design aficionados, families with young children, lovers of the finest luxury hotels and spas, and more.


We customize each Switzerland tour to include experiences such as:
A private visit to a luxury watch factory
Watching cheese being made by hand at an alpine dairy
Making truffles at the workshops of world-famous chocolate brands
Tours of incredible interiors and decorative arts
Scenic hikes and walks
Seeing beautiful mountains, valleys and villages in the Swiss Alps
Adventure activities such as ropes courses, zip lining, luge rides, via ferrata and skiing
Meals of fondue, raclette and other Swiss favorites
Private wine tasting experiences
Rides aboard legendary trains such as the Glacier Express and the Jungfrau Railway
Switzerland is a great year-round destination, although we especially love it from late spring through early autumn, or during festive season.

Many travelers have us customize Switzerland tours that combine with Italy, France, Germany and Austria.

View our private Switzerland tours, and contact our Europe specialists to learn more about customizing a Switzerland tour.
Piedmont Insider Access: Interview with Giuditta Gallo
The Piedmont region of northern Italy is highly recommended for travelers who want incredible food and wine experiences.
We recently caught up with Giuditta Gallo, owner of Relais San Maurizio, a luxury hotel in Piedmont. Located among the vineyards of the UNESCO-listed Langhe-Roero wine country, the Relais & Chateaux hotel is an ideal base for exploring Piedmont's top wineries, Michelin-starred restaurants and medieval towns.

Artisans of Leisure arranges private Piedmont tours that include daily touring with the most connected food, wine and culture experts in the region. Contact us to learn more.


Read Giuditta's insider perspective on the best of Piedmont.
What's Hot Now: Jordan (slideshow)
Our private Jordan tours are more popular than ever! They feature many wonderful experiences, such as:
Touring Petra, an incredibly impressive archaeological site
4WD tours and overnight stays in the otherworldly desert landscapes of Wadi Rum
Visiting local crafts cooperatives
Floating in the Dead Sea
Touring the Roman ruins of Jerash, the mosaics of Mount Nebo and Madaba, and the Crusader castles of Kerak and Shobak
Private yacht charters for diving and snorkeling in the Red Sea
View our private Jordan tours, which combine well with nearby Israel, Egypt, Lebanon or Dubai.



Need inspiration? View this slideshow
Insider England (slideshow)
We love London, and our office is filled with Anglophiles who can't get enough of all things English.

Our private England tours are designed by England travel specialists with unrivaled expertise. Contact us to start planning:
Classic family experiences (riding the London Eye, touring the Tower of London, behind-the-scenes at Harry Potter Studios, double-decker bus rides, riding the Tube, River Thames boat tours, sporting events, theater tickets, touring the British Museum)
Private tours with experts, such as a curator at the Churchill War Rooms or a garden specialist at Kew Gardens
Memorable culinary experiences, including afternoon tea, pub visits and market tours
Private tours of the best of the English countryside, including Bath, the Cotswolds, the Lake District and Yorkshire
Tours focused on antiquing, decorative arts and heritage homes
Seeing places related to literature and film (Shakespeare, Beatrix Potter, Jane Austen, Downton Abbey)
History tours, including Roman ruins, Stonehenge and royal palaces
Staying at the most iconic luxury hotels in London and the countryside and receiving VIP treatment

Enjoy this slideshow of the best of England.

View our England tours. Also consider visiting nearby Scotland, France, Amsterdam, Belgium and Ireland.
Plan Now: Summer Travel
Summer will be here before we know it!
Contact us for a totally customized and indulgent summer trip, including incredible multicountry tours. We'll take care of everything: rooms and suites with the best views, dining reservations, after-hours visits, private boat charters and immersive experiences in each location.
Here are some of our top summer destinations:
Please Vote Now – Travel + Leisure World's Best Awards!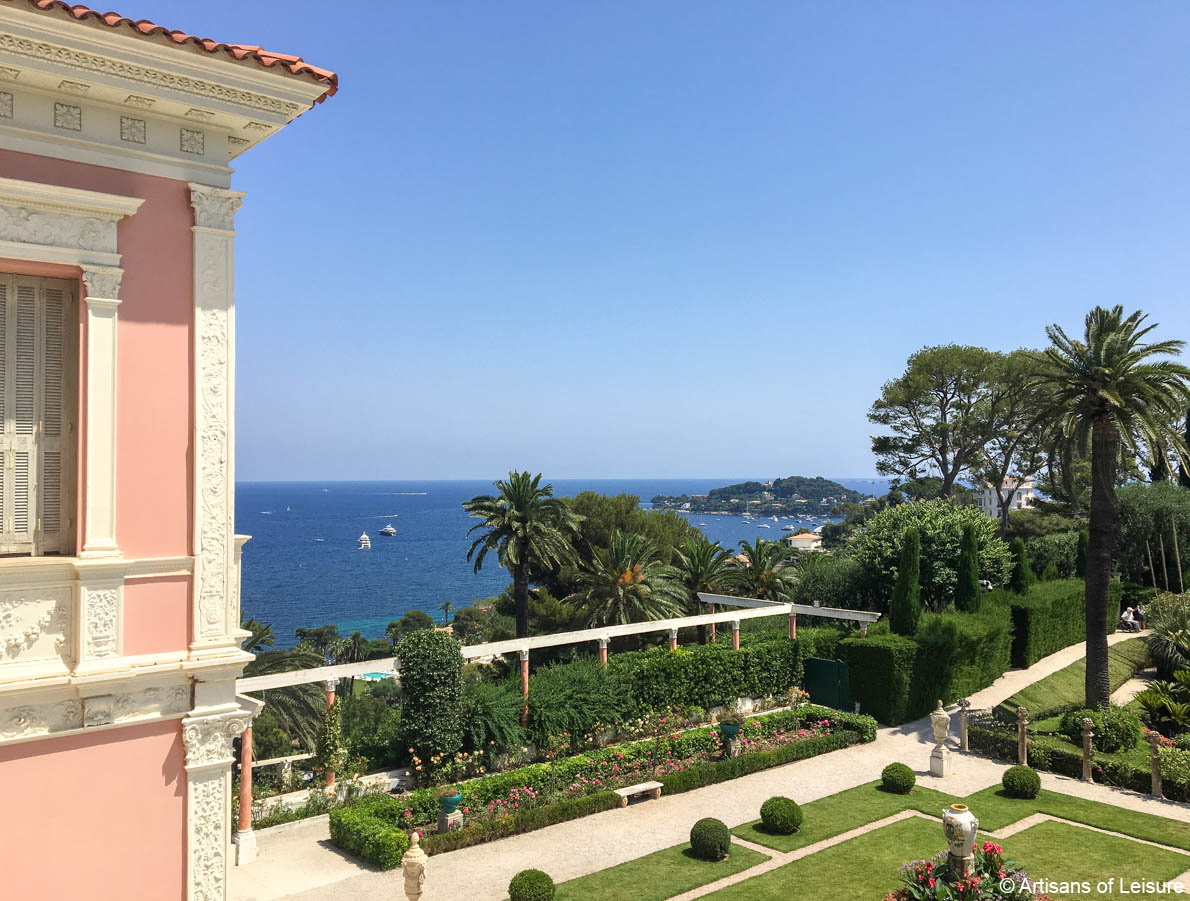 Artisans of Leisure is honored to be included as a nominee for Best Tour Operator in the
2019 Travel + Leisure World's Best Awards.

Please visit tlworldsbest.com to vote today!

Artisans of Leisure is listed under the Tour Operators category.
Rave Reviews from Our Travelers
This was our 5th trip with Artisans of Leisure and it was wonderful, as always.
Artisans of Leisure is A+++
~ S.B., Tampa, FL


Artisans of Leisure is the best tour company I've used. Truly excellent. Thank you.
~ B.L., Toronto, Canada


Private touring. Only the best hotels. Our world of expertise.