Luxury Travel Newsletter
November 2015
Contents


Print Version
Just Back: India in Style (slideshow)
Traveling in India is an indulgence of the senses: the hotels are gorgeous and among the best in the world, each location offers exquisite decorative arts and architecture, the fragrant and complex cuisine is a delicious highlight of each day, and markets are abuzz with vendors selling tea, spices, street-food snacks and colorful textiles.

Artisans of Leisure travel specialist Stephanie Dosch recently returned from India, where she experienced a private cooking lesson in Chennai, saw ancient temples and the iconic Taj Mahal, explored markets and upscale boutiques in Udaipur and Delhi, and learned about Indian history and culture from our wonderful guides. We hope you enjoy this slideshow of photos from her trip.



Launch India slideshow

View our luxury India tours or contact an Artisans of Leisure India travel expert to learn more.
Just Back: Austria (slideshow)
Austria is a wonderful year-round destination. With world-class museums such as the Kunsthistorisches Museum, UNESCO-listed palaces and castles, festive Christmas markets, picture-perfect villages, underground salt mines, mountains for hiking, and amazing food and wine, Austria appeals to all types of travelers.

Artisans of Leisure's private Austria tours feature the best of the country's architecture, design, food and wine, and much more. Artisans of Leisure travel specialist John McGee recently returned from Austria where he experienced the best of Vienna, Salzburg and the Wachau region.

Enjoy this slideshow of the best of Austria, view our sample Austria tours, or contact an Artisans of Leisure travel specialist to begin planning.



Launch Austria slideshow
New Culinary Tours around the World
Artisans of Leisure has been on the cutting edge of culinary travel for over a decade. With our in-house staff of foodies, food writers, cooks and culinary travel experts, we continue to expand our culinary tours around the world. From kitchens in Kyoto to markets in Mexico, our new culinary tours provide travelers with top gastronomic experiences and incredible culinary access and insight.

We are excited to announce 12 new private culinary tours for 2016, including culinary tours in Italy and Sicily, Mexico, Japan, India, Portugal, Israel, Morocco, France, and Greece and Turkey. All tours operate on a private basis and can be customized to suit individual culinary interests and requirements.

Click here to see all of our private culinary tours.
Thailand: Elephants, Culture, Over-the-top Luxury & More
Thailand is one of our favorite destinations because of its beautiful resorts, warm weather, wonderful service and welcoming hospitality, delicious food and rich traditional culture.

We asked our travel specialists about their favorite activities. Here are some of their top picks:
Exclusive private elephant experiences in northern Thailand
Shopping for Asian art, antiques, silk, gems and more in Bangkok
Wonderful meals in unforgettable settings, such as romantic riverside restaurants in Bangkok and historic Thai houses converted into upscale restaurants in Chiang Mai
Relaxing at resorts overlooking the terraced rice fields of Chiang Mai and the beaches of Phuket and Koh Samui
Hiking, golfing, yoga and spa treatments
Visiting local Buddhist temples to learn more about Buddhism in Thai culture
Taking a side trip to Angkor Wat in nearby Cambodia
A few of our favorite private Thailand tours include:
Contact us to start planning!
Best of London
We visit London multiple times each year because the city has so much to offer. It's also a great jumping off point for other destinations in Europe and beyond.

Contact us to start planning a custom London tour that includes touring royal palaces and renowned gardens, visiting favorite museums such as the Imperial War Museums or Sir John Soane's Museum, visiting design spots such as William Morris's Red House and the 1930s Art Deco mansion Eltham House, shopping in Mayfair and Chelsea, taking excursions to the Cotswolds or the film studios where the Harry Potter movies were made, or enjoying afternoon tea at places like Sketch London and Fortnum & Mason.

Our tours, such as London in Depth and Family Tour of England, feature the best of London and England.
On Our Blog: Dubai, Christmas Markets, South Africa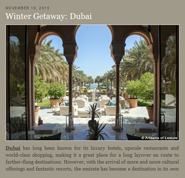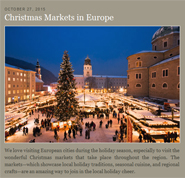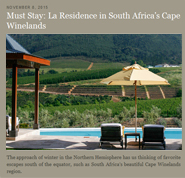 Be sure to check our blog regularly to read our latest insider travel articles and top travel recommendations.

Recent articles feature:
In the Press: CNN Travel
We're honored to be featured as one of the world's top luxury travel specialists in this CNN article about 10 amazing new luxury journeys to experience in 2016, including our Highlights of Kyushu tour in Japan. Read more: www.cnn.com/travel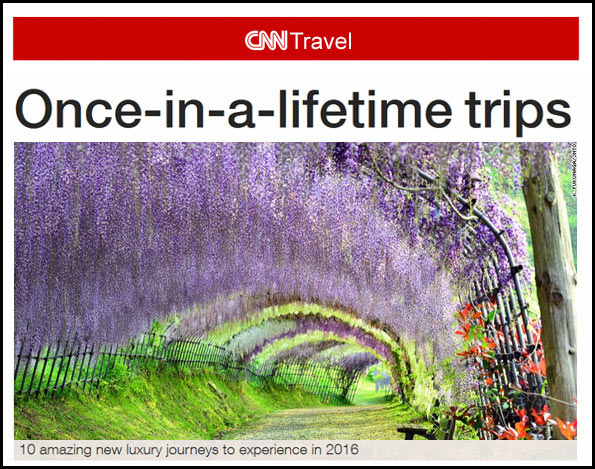 Follow us on Facebook, Instagram and Twitter!




Private touring. Only the best hotels. Our world of expertise.
Contact your preferred travel consultant or call (800) 214-8144.