Luxury Travel Newsletter
Summer 2013
Just Back: South Africa Honeymoon (slideshow)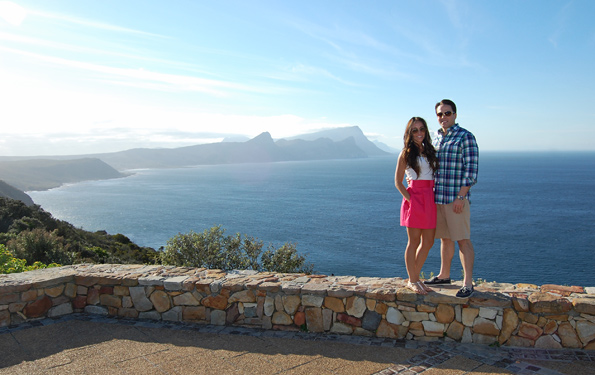 Newlyweds celebrating their honeymoon in South Africa
South Africa is an ideal honeymoon destination, as these recent Artisans of Leisure travelers (above) can attest. The newlyweds provided these photos from their trip, which was similar to our Romantic South Africa & Seychelles tour and included a luxury safari based at Singita Lebombo, private touring in and around Cape Town, gourmet food and wine experiences, and time at a romantic beach resort on an island paradise in the Indian Ocean.

"As Artisans of Leisure clients, we were treated like royalty throughout our honeymoon."
~ J.I & S.I, New York, NY

Learn more about our luxury South Africa tours on our website, or contact one of our Africa travel specialists to start planning a customized safari tour.



Launch South Africa slideshow

The Best of Morocco (slideshow)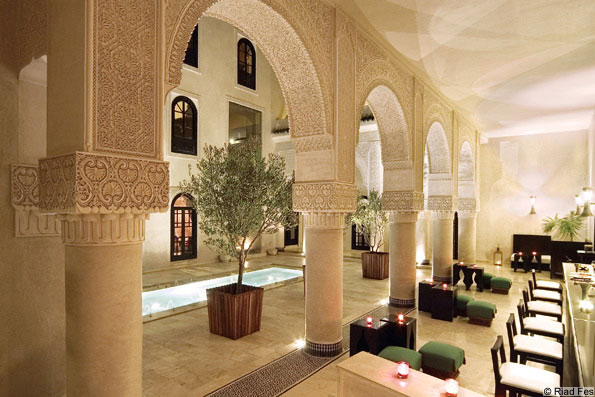 Riad Fes, one of our preferred properties in Morocco
Morocco is highly recommended for any traveler seeking a luxurious and fascinating cultural tour.

This slideshow features our favorite destinations and experiences, including:

Incredible shopping and dining
Staying at over-the-top, kasbah-style luxury hotels
Riding camels through the Sahara Desert during private overnight desert safaris
Guided hiking excursions
Excursions to Berber markets and seaside towns
Visiting a fossil workshop in the desert
Learning about Morocco's rich Jewish history
Touring beautiful Moorish gardens and architecture
Private Moroccan cooking classes and market tours
Being accompanied by one expert guide throughout Morocco for an in-depth and seamless experience


Launch Morocco slideshow

Just Back: Myanmar (Burma) (slideshow)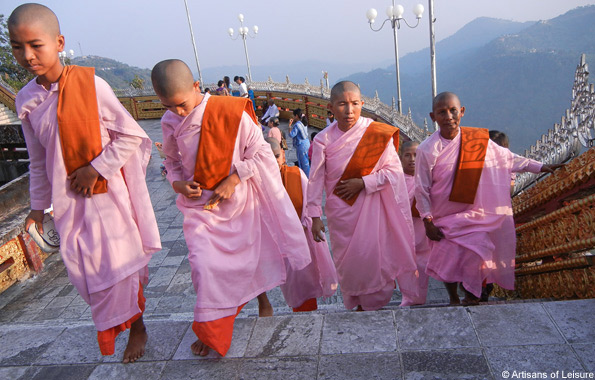 Buddhist nuns at Kyaiktiyo, the Golden Rock
We have been experts in private travel in Myanmar (Burma) for a decade. On our most recent visit to Myanmar (Burma), we uncovered the latest developments in a country that's surging in popularity.

We visited awe-inspiring temples and pagodas, shopped for beautiful lacquerware, and ate delicious Burmese cuisine. We also biked through the vast temple complex of Bagan, took boat rides through the floating villages of Inle Lake, and explored markets and art galleries in Yangon. We were also lucky to see an elaborate initiation ceremony for a novice Buddhist monk and was amazed by artisans weaving fabric from lotus fibers at Inle Lake.

Our Essence of Burma and Cultural Highlights of Burma tours are similar to the trip we took. Contact one of our Southeast Asia travel experts to start planning a private Myanmar tour.



Launch Myanmar slideshow

Scotland: Favorite Experiences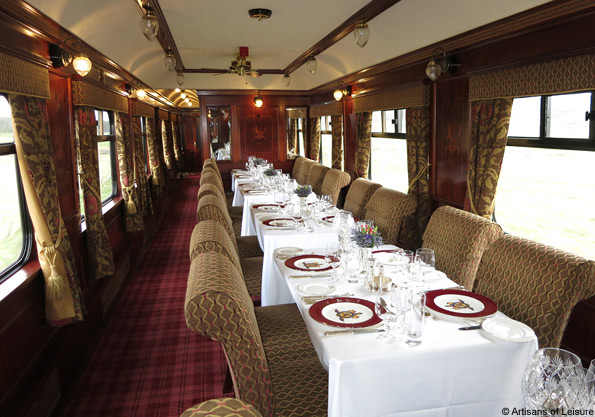 Tables set for dinner aboard The Royal Scotsman train
We recently enjoyed a trip through Scotland similar to our Essence of Scotland tour, plus time aboard The Royal Scotsman train. Some of our most memorable experiences include:

"Tracing our family history and visiting the town where our ancestors are from."
"A two-night journey on the luxurious Royal Scotsman train, which included clay pigeon shooting and whisky tastings."
"Incredible scenic walks and drives through Glen Coe and the Highlands. The scenery in Scotland was truly breathtaking."
"A delicious 'Seven Courses of Skye' chef's table tasting menu in the kitchen of the renowned Three Chimneys restaurant on the Isle of Skye."
"Getting an insider's perspective on Edinburgh with our kilt-wearing guide. We loved exploring the capital's tiny backstreets and seeing the flowers in bloom at the Royal Botanic Garden."
"Fish and chips!"
"Ending the trip with a few relaxing days at luxurious Gleneagles, an expansive resort, spa and golf course in the beautiful Perthshire countryside."

View our private Scotland tours and contact us to start planning.

Coming Soon: Scandinavia Tours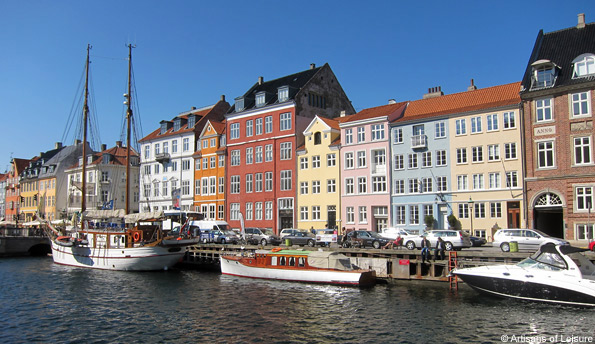 Nyhavn in Copenhagen
We are excited to announce that we are currently designing new Scandinavia tours, which will feature the best of Sweden, Denmark and Iceland.

Our Scandinavia tours will include fascinating experiences such as touring historic palaces and traditional architecture, visiting top glass factories and crafts workshops, learning about Viking heritage and Nordic mythology, touring museums such as the Nobel Museum and Louisiana Museum of Modern Art, boat cruises among the islands of the Stockholm Archipelago, and sampling the latest Nordic culinary creations.

Read more about Artisans of Leisure travel expert Leah Reilley's recent scouting trip to Scandinavia on our blog.

We currently offer private tours in Scandinavia on a request basis. Contact us for more information.

Autumn Travel: Start Planning Now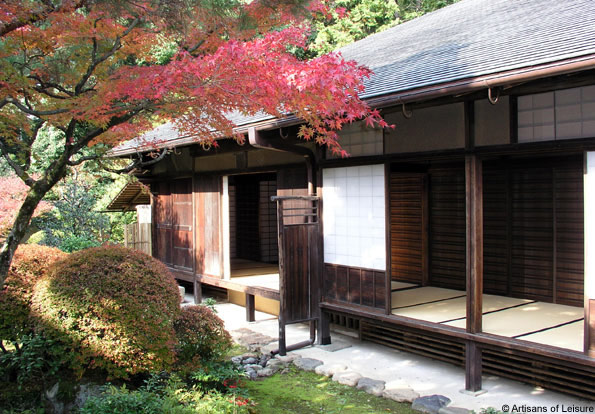 Autumn in Kyoto, Japan
Autumn is one of the best times to visit many of our most popular destinations.

In Japan, for example, the gorgeous leaves of koyo (fall foliage) add vibrant color to temples and parks, and delicious autumnal foods appear on menus for a limited time.

In European countries such as France, Italy, Spain and Portugal, it's a beautiful time to travel with mild weather, fewer crowds and seasonal activities such as grape harvests.

Contact us now for more great ideas for fall travel.

Perfect Days in Sydney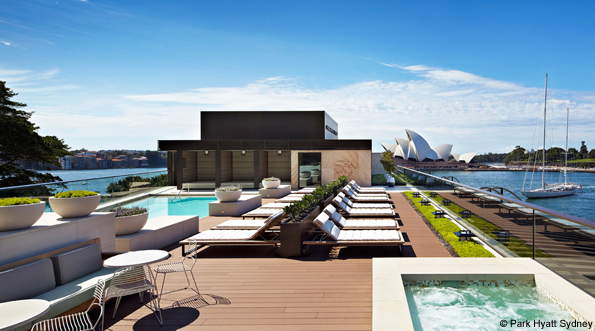 Park Hyatt Sydney
We love Sydney: it's a beautiful city, a dynamic cultural and culinary destination, and a place several of us at Artisans of Leisure have called home.

Our private touring in Sydney is customized to the interests of the travelers, including activities such as:

Private surfing lessons at Bondi Beach
Shopping for Aboriginal art and contemporary design
Culinary tours of the city's best markets
Learning about Sydney's Jewish heritage
Climbing the Sydney Harbour Bridge
Attending performances at the Sydney Opera House
A behind-the-scenes wildlife tour of the renowned Taronga Zoo
Guided walks along the shoreline and through beautiful gardens and exclusive neighborhoods
A private helicopter excursion to the nearby Blue Mountains or Hunter Valley wine region
Sailing Sydney Harbour on a private yacht

Our tours feature Sydney's best hotels, including the beautiful Park Hyatt Sydney (above), which recently reopened after a major renovation.

View our private Australia tours, most of which include Sydney, a gateway to the continent and a great introduction to the Australian lifestyle.

On Our Blog: New Zealand, Peru
Our luxury travel blog continues to provide valuable insight into the Artisans of Leisure style of travel in the most interesting destinations around the world.

Recent posts feature our favorite luxury lodges in New Zealand and an iconic image of Machu Picchu sent by recent travelers on a private Peru tour.

Read more at www.artisansofleisuretraveler.com.


Private touring. Only the best hotels. Our world of expertise.

Contact your preferred travel consultant or call (800) 214-8144.