Luxury Travel Newsletter
August 2016
Just Back: Australia (slideshow)
Australia is one of our favorite destinations for its luxury hotels and resorts, excellent food and wine, and spectacular nature and wildlife. The country offers incredible experiences that appeal to all types of travelers, including seeing koalas and kangaroos in their natural habitats, exploring art and cultural attractions in Sydney and Melbourne, food and wine tours in the Barossa and other wine regions, and snorkeling in the Great Barrier Reef.

Stephanie Dosch, one of our travel experts, recently traveled throughout Australia on an exclusive tour that visited some of our favorite locations in the country. Enjoy this slideshow of photos from her trip, which features the best of Sydney, the Outback (including Uluru), the Daintree Rainforest, Kangaroo Island and the Great Barrier Reef.



Launch Australia slideshow

View our private Australia tours, or contact one of our Australia experts to start planning.
What's Hot Now: Autumn & Winter Getaways
Now is the time to start planning a wonderful autumn or winter getaway. Need some ideas? A few of our favorite tours include:
Contact us today to start planning!
Family Travel in Peru
Peru is a fantastic destination for a family vacation. Our in-house Peru experts specialize in arranging fun activities for travelers of all ages, including learning about history while exploring ruins, hiking, river rafting, family-focused Peruvian cooking lessons, cruising in the Amazon River basin, experiencing indigenous culture, hands-on weaving or pottery workshops, horseback riding and visiting an alpaca farm.

Of course, no trip to Peru is complete without a visit to spectacular Machu Picchu. Our private guides bring the site's history, architecture and landscapes to life. We also arrange unforgettable activities such as hiking Huayna Picchu for views over Machu Picchu and riding the legendary Hiram Bingham luxury train. In addition, our private Peru tours feature the country's best luxury hotels and resorts and touring with expert local guides.

View our luxury Peru tours or contact us to learn about customizing a private South America tour based on your family's interests.
New South Korea Tours
We're excited to announce that we have officially launched new and updated South Korea tours that emphasize the country's rich cultural treasures and the latest in contemporary style. Travelers on our tours will experience South Korea's best food, art, architecture, music, fashion, natural attractions and UNESCO World Heritage sites.

Our South Korea tours feature highlights such as seeing cutting-edge architecture by top Korean and international architects (including Tadao Ando), exploring Seoul's historic palaces and temples, experiencing South Korean pop culture and K-pop music during tours in Gangnam and other fashionable neighborhoods in Seoul, hiking a volcano on Jeju Island, private cooking classes, private evening food tours in Seoul's markets, vegetarian Buddhist temple meals, guided tours of the DMZ (Demilitarized Zone) between North and South Korea and much more.

Our luxury South Korea tours include:
For more information, view our South Korea tours, or contact one of our travel experts.
Interview with One of Our Scandinavia Experts
One of our in-house Scandinavia travel experts, Arden Andersen, spent nearly six years living in Copenhagen, Denmark. In this interview, we asked her to share some of her favorite places, experiences and insider tips. We hope you enjoy reading Arden's insider recommendations for Copenhagen's best markets, restaurants, shops, day trips and more.

Click here to read the full interview.

View our private luxury tours in Scandinavia.
Insider Spain
Artisans of Leisure has incredible in-house knowledge of Spain, a destination that appeals to travelers because of its unique cultural heritage, acclaimed food and wine, and superb art and architecture.

Our Spain experts regularly return to the country to stay up-to-date on the best hotels, top restaurants and most interesting touring activities.

Here are a few places and experiences that are on our radar right now, including some of the activities that we book most often for our clients:
Private architecture and design tours in Seville and Barcelona that capture the best of old and new, including Gaudi masterpieces
Private cooking lessons, including learning to make authentic paella in a private home in Valencia
Touring Madrid's famed museums with an art expert
Visiting a sherry bodega and a bull ranch in Andalusia
Attending flamenco performances in Seville
Insider-led food and wine touring in San Sebastian and the surrounding Basque region
Private wine tasting and gourmet lunch excursions in the countryside near Barcelona
One-of-a-kind family activities and exclusive experiences in locations throughout Spain
Contact one of our Spain experts to start planning, or view our private tours in Spain for inspiration.
In the Press: Travel + Leisure World's Best Awards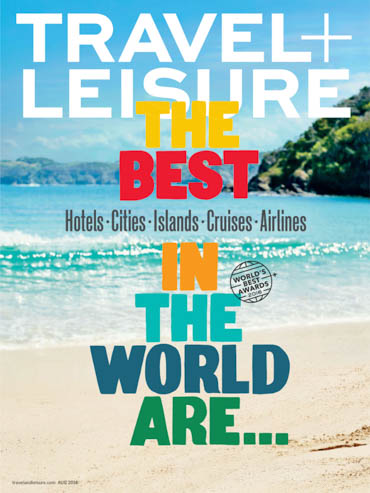 We're still celebrating being named one of the best tour operators in the world by Travel + Leisure!

The World's Best Awards are based on a variety of criteria, including tour operators' staff, guides, itineraries, activities, hotels and overall value.

We are honored to have won!

View the complete Travel + Leisure awards here, or pick up a copy of the magazine in stores now.
On Our Blog: Mexico, Portugal, Indochine Style
Our blog features insider travel articles and top travel recommendations.

Recent articles feature:
Follow us on Facebook, Instagram and Twitter!