Luxury Travel Newsletter
November 2014
Just Back: Bhutan (slideshow)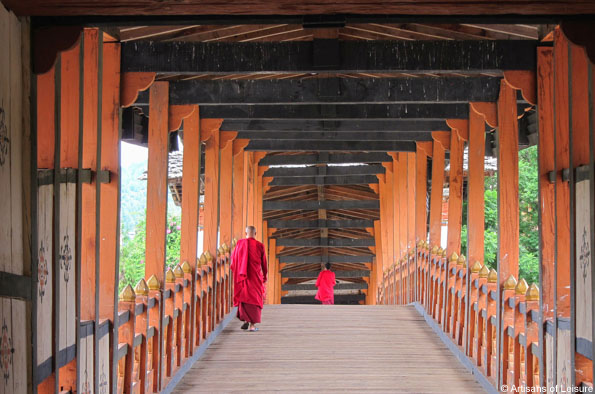 Our private Bhutan tours take our travelers deep inside local traditions
For traditional culture and beautiful landscapes, it's hard to beat Bhutan, a fascinating Buddhist kingdom secluded in the Himalayas. It's one of our most popular destinations and one that we love and know well. We visit Bhutan often to ensure that our tours include the very best cultural experiences, luxury hotels and insider access.

Artisans of Leisure travel expert Leah Reilley has just returned from a comprehensive tour of the country, including visits to Thimphu, Paro, Punakha and Bumthang. She experienced Bhutan in true Artisans of Leisure style, including a private hike to Tiger's Nest Monastery, visiting impressive dzongs (fortress-monasteries), seeing traditional Bhutanese dance, a private overnight trek in the foothills of the Himalayas, meeting with an astrologer, visiting a local family in their farmhouse, and staying at Aman and Uma resorts that blend luxury and traditional style.



Launch Bhutan slideshow

From Our Travelers: Kenya and Tanzania (slideshow)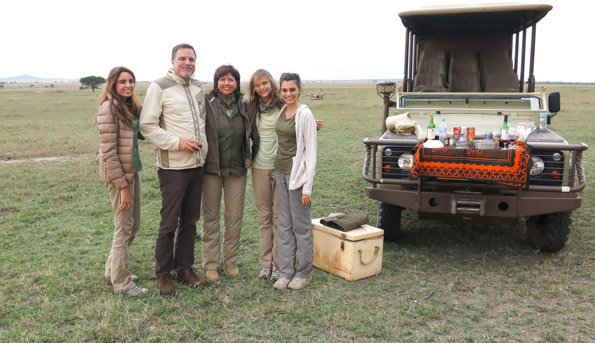 The Roy family on safari in Tanzania
We hope you enjoy these incredible photos provided by the Roy family from California. They have just completed their eighth trip with Artisans of Leisure, a safari tour of Kenya and Tanzania. They stayed at the top safari camps, visited a local Maasai village, and enjoyed thrilling game drives around Ngorongoro Crater, Grumeti Reserves and Maasai Mara.



Launch Kenya and Tanzania slideshow

We were also touched and honored when we received this letter from Mrs. Roy about the joys of traveling as a family and watching her children grow up experiencing the world. Please visit our blog to read the letter.

Exclusive Australia (slideshow)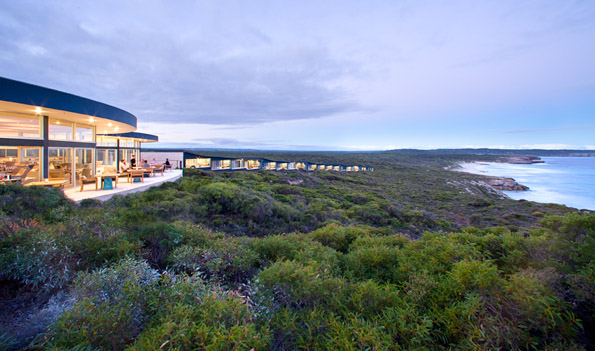 Southern Ocean Lodge on Kangaroo Island is included in many of our private Australia tours
We love Australia: the dramatic landscapes, the excellent food and wine, the unusual wildlife, and the luxury hotels and resorts.

Enjoy this slideshow of some of our favorite places and exclusive activities in Australia, such as behind-the scenes tours of the Sydney Opera House, hands-on wildlife experiences, snorkeling and scuba diving on the Great Barrier Reef, visiting the best Aboriginal art galleries and much more.



Launch Australia slideshow

Contact an Artisans of Leisure Australia specialist to learn more, or view our Australia tours.

Traveling with a Passion: UNESCO World Heritage Sites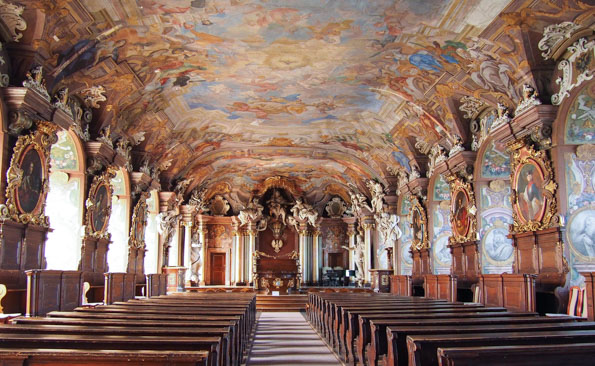 A highlight of Poland is seeing its many World Heritage Sites
Every day, we receive requests from travelers who want us to incorporate their unique and varied interests into their private tours.

For example, repeat clients of ours who live in Hong Kong have us design their tours around seeing the UNESCO World Heritage Sites in each country they visit.

On their most recent trips through Poland and Belgium, they explored iconic places such as the historic centers of Krakow and Bruges, but also visited less familiar sites that give a unique perspective on the local history and culture, such as wooden churches in the Carpathian Mountains and an important printing house in Antwerp.

Contact us to learn more about how we can customize a tour around special interests such as food and wine, gardens, local crafts, sports and more.

On Our Blog: Cape Town, Mexico, Milan World's Fair
Be sure to visit our blog regularly to read insider travel articles, which cover topics such as:

Festive Season in Europe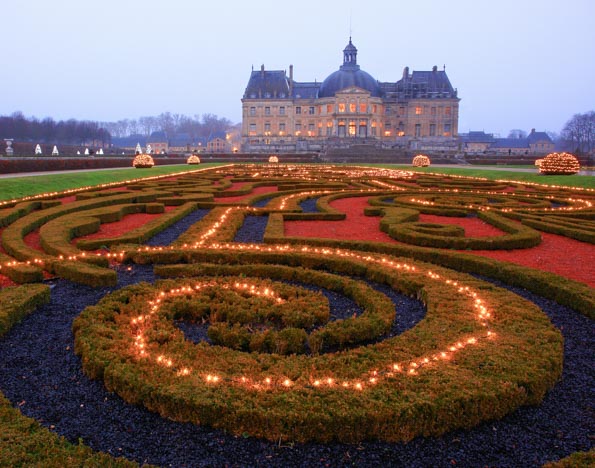 We can arrange visits to Vaux le Vicomte, a spectacular palace near Paris
Europe is glorious during the holidays, when festive holiday markets appear throughout cities, castles and historic buildings are decorated for the season, and cafes and pubs are at their coziest. It's also a great time to shop, attend concerts and theater performances, and relax with family.

Contact us now to plan a European getaway this holiday season. Some of our favorite destinations at this time of year are London, Paris, Germany and Central Europe (including Budapest, Vienna, Prague).


Private touring. Only the best hotels. Our world of expertise.
Contact your preferred travel consultant or call (800) 214-8144.