Luxury Travel Newsletter
Spring/Summer 2008
Argentina & Peru in Photos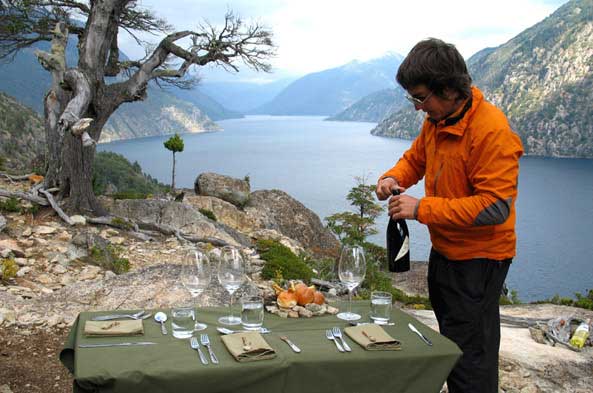 A day in Patagonia with Artisans of Leisure: Argentine food & wine and a private "dining room" with an incomparable view
Our new Latin America tours are truly unrivaled in terms of luxury and experiences. Whether you want to stop by the house of a leading folk art collector in Lima on your way to Machu Picchu, or have your private driver take you on a tour of traditional Andean villages in northwest Argentina, we arrange incredible activities throughout Latin America.
We're excited to share some images from Argentina and Peru that reveal how beautiful and interesting these destinations are. Contact us if you are considering visiting Latin America and want a private tour that includes the most worthwhile locations, the best rooms, knowledgeable and personable local guides, and many unique experiences in each place.

China's Cultural Evolution
| | | |
| --- | --- | --- |
| Hand-picked tea in Hangzhou | | Discover China's contemporary architectural masterpieces |
China is undergoing a major transformation, and our China specialists stay on top of the rapid changes and make sure our tours include the very best the country has to offer. Many of our travelers want us to incorporate special activities, such as private meetings with tea sommeliers, tai chi masters, art consultants, chefs, reflexologists and more.
Our China tours also feature world-class luxury hotels—and architectural showpieces—in evocative locations, such as the Fuchun Resort, which is set among tea plantations, and Commune by the Great Wall (see photo above right), where our clients stay in the property's exclusive original villas, each a work of art designed by Asia's leading architects. Throughout China, our outstanding guides provide an insider's perspective on the most interesting cultural sites and on the changes currently unfolding throughout China.

Luxury Mexico Tours
Mexico is an incredible cultural destination and a great value. We're excited to announce that we now offer luxury Mexico tours, and we will be posting our favorite itineraries on our website in the near future. We introduce travelers to the best of this wonderful country: colorful Spanish colonial towns, noted artisans, incredible museums and galleries, the most renowned cooking schools and instructors, ancient Aztec and Mayan ruins, and exclusive beach resorts.

Please contact us for more information.


San Miguel de Allende

Private Egypt with Top Egyptologists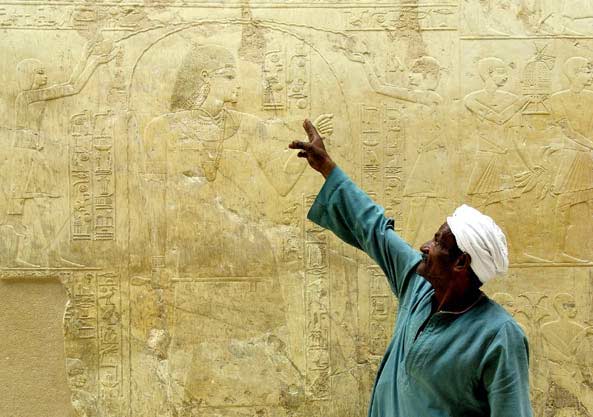 Luxor, Egypt
What's the best way to experience Egypt? By touring with local experts who are knowledgeable and well-connected, who know how to avoid crowds, who have privileged access to closed sites, who can gain admittance to famous sites outside regular visiting hours, who understand the diverse interests of sophisticated travelers, and who are able to expound on the Pyramids one minute and traditional Egyptian food the next.
| | | |
| --- | --- | --- |
| Walid, one of our exceptional Egypt guides | | Our guide Walid is one such expert. The son of a diplomat, he was born in Copenhagen and grew up around the world. Walid completed a dissertation on jewelry making in ancient Egypt, and learned to read and write the ancient Egyptian language on his way to becoming a renowned Egyptologist. He's equally comfortable discussing the history of Christians and Jews in Egypt, the state of contemporary art in Cairo today, and the best place to shop for fine Egyptian linens and bespoke clothing. Walid takes our clients to fascinating but little-visited sites such as spectacular Dra Abu el-Naga (a recently opened tomb) and Queen Nefetari's tomb (closed to the general public), and he also has access to the Pyramids when they are not open to the general public. |
Our private Egypt tours also include visits to markets, interesting neighborhoods and other sites that are lesser-known but among the most impressive; your own private guide during Nile cruise shore excursions; and top rooms at the best hotels and on Nile cruises.

Thailand: Luxury & Culture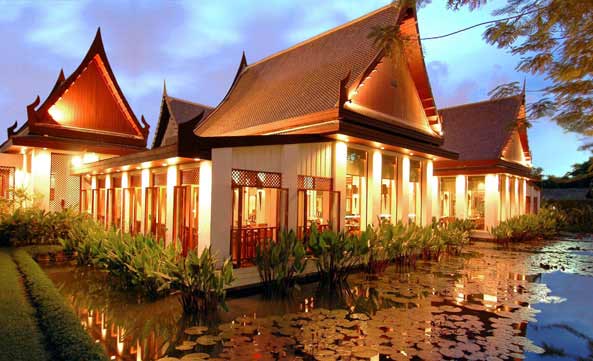 Our Thailand tours feature the best in Thai style and luxury
Thailand remains one of our most popular tour destinations: the resorts are among the best in the world, the food is exceptional, and we arrange uniquely Thai activities that put our travelers in close contact with the local people, culture and landscapes.
| | | |
| --- | --- | --- |
| Many families want us to arrange for them to spend a day with elephants, visit hill tribe villages, attend evening cultural performances, and go hiking or white-water rafting through lush landscapes. Honeymooners love the private candlelit dinners we arrange in romantic locations, the side-by-side spa treatments we book in advance, and the private sailing excursions we charter for them. Other travelers like shopping for beautiful and high-quality decorative items, listening to monks chanting at sunrise, learning about Buddhism, and experiencing Thai massage. Foodies appreciate learning to prepare a full Thai meal during a private cooking class, and visiting floating markets near Bangkok that are popular with locals but little-known to tourists. | | |
Contact us to discuss your perfect Thailand tour. Also, remember that Thailand combines well with Angkor Wat and other destinations in Asia.

Access to the World's Great Cuisines

Authentic local cuisine in Asia

Our ever-popular culinary tours take foodies, chefs and anyone else who loves to eat into the world's kitchens, and introduce them to authentic flavors and ingredients at local markets and specialty shops. Travelers on these tours also learn to create typical regional dishes in cooking classes and private homes, and taste local wines at award-winning vineyards and wineries.

Vietnam for Foodies remains our most popular culinary tour, with Culinary & Art Tour of Spain a close second. We can customize any cultural tour, family vacation or honeymoon with cooking classes and other culinary experiences, and our travel specialists are always ready to recommend (and reserve) the best local restaurants.
Contact us to learn how to make konbu, cava or culatello part of your next Artisans of Leisure tour.

Istanbul: an Ideal Quick Getaway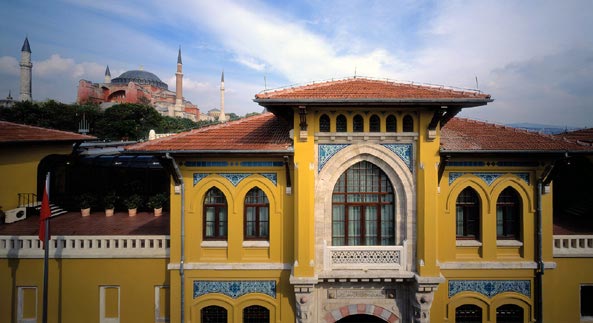 The Four Seasons Hotel in Sultanahmet makes a luxurious base for our private tours of Istanbul
We've just returned from another wonderful trip through Turkey, and we continue to be wowed by Istanbul. One of Europe's greatest cities, Istanbul is a perfect year-round destination if you're seeking a week-long vacation filled with sophisticated culture, shopping and cuisine. One caveat—the city's cultural riches can be overwhelming. That's where our expert local guides come in. They help our travelers make sense of Istanbul's fascinating history and navigate the diverse neighborhoods on the European and Asian sides. A great way to experience the city is our Istanbul in Depth tour. Each day is an ideal balance of the best that the city offers: palaces and mosques covered with extraordinary tiles, antiques districts, bustling markets, neighborhoods along the Bosphorus, interesting museums, important Jewish sites, authentic local restaurants and more. Sure to delight our travelers, Istanbul has also just gained a second Four Seasons hotel—it's set in an elegant 19th-century palace overlooking the Bosphorus, Istanbul's iconic waterway.
For travelers with more time, our two-week Essence of Turkey tour is an ideal overview of the country: Istanbul, ancient underground cities in Cappadocia, classical sites and beach resorts in Antalya, and impressive ruins in Ephesus. Contact us to begin planning a luxurious private tour of Turkey.