Luxury Travel Newsletter
June 2019
Contents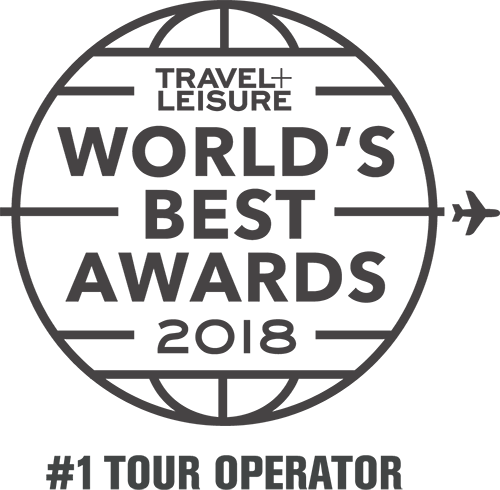 Print Version
Just Back: Luxuries of China (interview)
China is a fascinating destination and offers great touring options for all types of travelers: incredible imperial treasures, sophisticated urban attractions, delicious cuisine, compelling traditional and modern art, and beautiful natural scenery.

Ashley Isaacs Ganz, the founder and CEO of Artisans of Leisure, just returned from another wonderful trip to China and Hong Kong with her family. In this interview, read about her recent visit and some of her favorite experiences and see photos from some of the newest highlights of China.



Read the interview

View our private China tours, or contact one of our Asia travel experts to start planning.
Just Back: Rwanda (interview)
Artisans of Leisure has been offering Rwanda tours for years on a request basis. We're excited to announce that we will soon officially be offering a series of private Rwanda tours on our website.

Many travelers want to visit Rwanda to see gorillas in the highlands, an incredibly moving experience. Just ask Carly Walter, an Artisans of Leisure travel specialist who recently took an extensive tour through Rwanda. She stayed at the top luxury safari lodges and had wonderful opportunities to get close to primates in their native habitats.



Read more about Rwanda in this interview with Carly on our blog.

Contact one of our Africa travel experts to start planning!
Highlights of Russia
Russia is a fascinating and rewarding destination any time of year. Summer is the most popular, but winter can be a romantic winter wonderland, and spring and autumn have the charms of flowers and fall foliage.

We arrange touring with expert private guides in Moscow and St. Petersburg, as well as private exclusive access and experiences such as:
Behind-the-scenes tours and after-hours tours at the State Hermitage Museum and other palaces and museums
Appointments for exclusive visits to the Gold and Diamond rooms in the Treasure Gallery, the Faberge Museum and other collections
Private expert-led tours of the incredible palaces and museums in and around St. Petersburg 
Touring magnificent gardens such as Peterhof
Touring historic towns in the Golden Ring
Hands-on lessons and activities such as making a matryoshka nesting doll or a religious icon, or learning to make Russian homestyle food dishes during a private cooking class
Shopping for Russian beautiful folk art, lacquerware and art items
Private boat cruises on the Neva River
A private tour of the beautifully decorated subway stations of the Moscow Metro
Full logistical support with visas, restaurant reservations, high-speed train tickets and all cultural appointments

See Russia photos from our most recent visit.

View our private Russia tours.
Private Family Heritage & Genealogical Tours
More and more of our travelers are requesting family history and ancestry-focused experiences during their private international tours. Recent examples we've organized include taking travelers to a church in rural Sicily where their parents were married; locating a town in Ireland where a traveler's ancestors were from, including seeing their home and school; and taking travelers to remote parts of Vietnam and Japan to see where they were born. We also arrange meetings with genealogists and other experts, translation services, access to public records and more, helping to give our travelers an in-depth and uniquely personal experience related to their family history.

View our tours

Contact us for more information about how we can incorporate these types of activities into your tour.
Insider Norway: New Tours
We've recently expanded our Norway tours to include more off-the-beaten-track destinations such as the Atlantic Road, Trondheim, the Lofoten Islands and northern regions that are ideal for viewing the Northern Lights.

Our private Norway tours include favorite experiences such as viewing incredible fjords, touring the country's most interesting cities, and enjoying beautiful scenic drives. We also arrange experiences such as private fjord cruises, privately guided hiking and kayaking, private food tours and more.
View our Norway tours:
Contact one of our Scandinavia experts to start planning a Norway tour. Many travelers also opt to combine Norway with nearby Sweden, Denmark, Iceland and England.
Glorious Summer Getaways
There's still time to plan  a wonderful summer getaway. We're incredibly busy with last-minute bookings for this month and for travel throughout July, August and September.

Some of our favorite summer destinations include:
Contact one of our travel specialists to plan a tour for this summer.
Plan Now: Holiday Travel
It's time to start thinking about winter holiday travel! We recommend planning ahead to secure the best hotels and most interesting touring experiences and activities if you want:
Contact one of our travel specialists to begin planning today!
Private touring. Only the best hotels. Our world of expertise.