Family Tour of Ireland
(9 Days)
Dublin, Killarney, Adare or Co. Clare, Ashford Castle
Family Tour of Greece
(9 days)
Athens, Santorini, Crete
Family Tour of Italy
(13 Days)
Rome, Florence & Tuscany, Venice, Lake Como
Family Tour of Japan
(10 Days)
Tokyo, Hakone, Kyoto, Tokyo
Family Tour of Egypt
(8 Days)
Cairo & the Pyramids, luxury Nile River cruise
Family Tour of Germany
(10 Days)
Berlin & Potsdam, Munich & Neuschwanstein, Baden-Baden & Alsace
Family Tour of Argentina
(10 Days)
Buenos Aires, Iguazu Falls, Bariloche
Family Tour of Australia
(10 Days)
Sydney, Daintree Rainforest, Great Barrier Reef
Family Tour of Bali
(8 Days)
Nusa Dua or Jimbaran Bay, Ubud
Family Tour of China
(12 Days)
Beijing & Great Wall, Xian, Shanghai, Hong Kong
Family Tour of Dubai & the Emirates
(9 Days)
Dubai & Arabian Desert, Abu Dhabi
Family Tour of England
(7 Days)
London & environs
Family Tour of France
(12 Days)
Normandy, Paris & Versailles, Provence, Cote d'Azur
Family Tour of India
(11 Days)
Delhi, Agra, Ranthambore, Jaipur, Mumbai
Family Tour of Israel
(10 Days)
Jerusalem & Dead Sea, Negev Desert, Tel Aviv
Family Tour of Kenya
(9 days)
Nairobi, Maasai Mara, Mount Kenya
Family Tour of Mexico: Best of the Riviera Maya
(7 Days)
Riviera Maya with Tulum & Chichen Itza
Family Tour of Morocco
(8 Days)
Marrakesh, Atlas Mountains
Luxury Family Tour of New Zealand
(11 Days)
Auckland, Taupo & Rotorua, Hawke's Bay, Queenstown & Milford Sound
Family Tour of Peru
(8 Days)
Lima, Sacred Valley, Machu Picchu, Cusco
Family Tour of Russia
(8 Days)
St. Petersburg, Moscow
Active Family Tour of Sicily
(11 Days)
Palermo with Monreale, Segesta & Erice, Sciacca & Agrigento, Noto with Modica, Ragusa & Syracuse, Taormina & Mount Etna
Family Tour of South Africa & Victoria Falls
(10 days)
Cape Town, Victoria Falls, Sabi Sand Reserve
Family Tour of South Korea
(7 Days)
Seoul, Jeju Island
Family Tour of Spain
(10 Days)
Barcelona, Madrid & Toledo, Seville & Cordoba, Marbella
Family Tour of Switzerland
(9 Days)
Zurich, Lucerne, Interlaken, Lausanne
Family Tour of Tanzania
(8 Days)
Arusha, Ngorongoro & Lake Manyara, Serengeti
Thailand for Families
(10 Days)
Bangkok, Chiang Mai, Koh Samui
Vietnam for Families
(10 Days)
Hanoi, Halong Bay, Hoi An, Saigon
Family Tour of Iceland
(9 Days)
Reykjavik & environs, South Iceland, Jokulsarlon Glacier Lagoon
Family Tour of the Galapagos
(8 Days)
Quito, Galapagos Islands, Guayaquil
MULTI-COUNTRY TOURS
Family Tour of Belgium & the Netherlands
(8 days)
Brussels with Bruges & Ghent, Amsterdam with The Hague & Delft
Christmas Markets of Europe
(15 Days)
Munich & Nuremberg, Salzburg, Vienna, Prague & Dresden, Berlin
Family Tour of England & Scotland
(11 Days)
London, Edinburgh, Fort William & Highlands, Perthshire (Gleneagles)
Family Tour of London, Paris & Rome
(10 Days)
London, Paris, Rome
Family Tour of Kenya & Tanzania
(11 Days)
Nairobi, Maasai Mara, Ngorongoro Crater, Serengeti
Family Tour of Southeast Asia
(13 Days)
Bangkok, Chiang Mai, Siem Reap, Hong Kong
Family Tour of Switzerland
(9 Days - Departs Daily on a Private Basis)
Zurich, Lucerne, Interlaken, Lausanne
This private family tour of Switzerland is an ideal combination of Swiss villages, alpine landscapes, hands-on lessons, family-friendly activities, and luxury hotels in the country's most beautiful and interesting destinations.
Begin in lakeside Zurich. During flexible private touring, explore the Old Town. Enjoy tastings at favorite confectioners and gourmet shops, and walk up the Lindenhof hill for panoramic views over the city, river and lake. Stroll medieval backstreets, broad shopping boulevards and lakefront promenades. See churches with stained-glass windows designed by modern artists. Upon request, Artisans of Leisure can arrange additional experiences according to your interests, such as exploring gallery districts and up-and-coming neighborhoods, touring top museums such as the Kunsthaus and Landesmuseum (Swiss National Museum), or a private cruise on Lake Zurich.
Continue to Lucerne, a picture-perfect Swiss town on the shore of Lake Lucerne. Stay at one of Switzerland's most impressive hotels in a room offering expansive views of the lake and nearby mountains. During private touring with your own guide, see the highlights of the Old Town. Cross Chapel Bridge, a landmark covered wooden bridge containing paintings of the city history, and walk the cobblestone streets to see tiny squares and painted facades. Walk along the Musegg Wall, a portion of the old city walls, and the tree-lined waterfront. Upon request, Artisans of Leisure can also arrange visits to museums such as the Kunstmuseum, Rosengart Collection or the Swiss Museum of Transport. One day, enjoy a privately guided scenic excursion in the region. Cruise across beautiful Lake Lucerne, passing lakeside farmhouses and small villages clustered below high peaks. Ride a cog railway up iconic Mount Pilatus for panoramic views over the lake and mountains. Perhaps opt for a lunch of Swiss cuisine at a restaurant on the mountain, take a toboggan run down the slopes, or go for a hike in the fresh mountain air.
Next, transfer to Interlaken. Stop en route in Meiringen to taste local meringues, claimed to have been invented here, and ride a funicular to Reichenbach Falls, famous as the backdrop to a struggle between Sherlock Holmes and his nemesis, Professor Moriarty. Continue to Interlaken, the gateway to the dramatic mountain landscapes of the Berner Oberland. One day, enjoy a privately guided excursion high into the Swiss Alps aboard mountain trains, passing through charming villages such as Lauterbrunnen, Wengen and Grindelwald en route to famed Jungfraujoch. Visit the Sphinx observatory platform, and take in spectacular views of enormous glaciers, impressive peaks and verdant valleys. Perhaps also opt for hiking, tubing, sledding or other activities on the snow. Alternatively, take cable cars high up to the Schilthorn—a peak made famous in the James Bond film On Her Majesty's Secret Service—for incredible views of the Jungfrau, Eiger, Monch and other peaks.
Transfer by private vehicle to Lausanne. Stop en route in Bern, the capital of Switzerland, for a private tour of the UNESCO World Heritage-listed Old Town. Explore the historic architecture and backstreets, and take in views over the rooftops of the historic center from a scenic spot in the hills. Walk along Bern's famous arcaded streets, and opt to stop in upscale shops selling local products. Also visit the Bear Park to see the brown bears that are the symbol of the city. In the summer, perhaps see locals floating down the Aare River, an activity Artisans of Leisure can arrange, upon request. Also visit the Watch Valley for a private, hands-on visit to a watchmaking studio and to see other regional highlights.
Continue with your private driver to Lausanne and the beautiful Lake Geneva region for a stay at the elegant Beau-Rivage Palace—one of the best luxury hotels in Switzerland—among lush parkland on the lakeshore. One day, take a private excursion in the surrounding region to visit Chateau de Chillon, Switzerland's most interesting castle, and enjoy a private chocolate-making experience at a local confectioner. Another day, visit Gruyeres, an atmospheric medieval hill town. During a hands-on cheese workshop, learn about cheese-making and taste local cheeses, including the region's renowned Gruyere cheese. Enjoy reservations for a fondue or raclette lunch at one of our favorite local restaurants. Also visit Chateau de Gruyeres, a medieval castle with a Knight's Room. Other nearby options include touring a renowned chocolate factory; visiting Chaplin's World, the former house and estate of Charlie Chaplin; exploring the Olympic Museum or the historic center of Lausanne; touring the terraced vineyards of the Lavaux wine region; or spending time at the hotel's excellent spa, restaurants and leisure facilities.
Itinerary Overview
Day 1

Arrive Zurich
Private arrival transfer to hotel for 1 night. Afternoon private walking tour

Day 2

Zurich – Lucerne

Private transfer to hotel for 2 nights

Day 3

Lucerne & Mount Pilatus

Morning private city tour. Afternoon private excursion

Day 4

Lucerne – Interlaken

Private transfer to hotel for 2 nights, with stops en route

Day 5

Interlaken & Berner Oberland

Full-day private excursion

Day 6

Interlaken – Bern – Watch Valley – Lausanne

Private transfer to hotel for 3 nights, with touring en route

Day 7

Lausanne & environs

Full-day private excursion

Day 8

Lausanne & Gruyeres

Full-day private excursion

Day 9

Lausanne – Depart Geneva

Private airport transfer
Hotels
| | |
| --- | --- |
| Zurich: | Baur au Lac or The Dolder Grand |
| Lucerne: | Burgenstock Resort |
| Interlaken: | Victoria-Jungfrau Grand Hotel & Spa |
| Lausanne: | Beau-Rivage Palace |
Cost
| | |
| --- | --- |
| $17,030 | Per person (based on four travelers/two rooms) |
| $22,115 | Per person (based on two travelers/double occupancy) |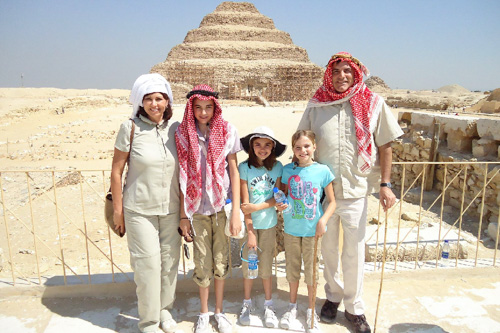 Family Tour of Ireland
(9 Days)
Dublin, Killarney, Adare or Co. Clare, Ashford Castle
Family Tour of Greece
(9 days)
Athens, Santorini, Crete
Family Tour of Italy
(13 Days)
Rome, Florence & Tuscany, Venice, Lake Como
Family Tour of Japan
(10 Days)
Tokyo, Hakone, Kyoto, Tokyo
Family Tour of Egypt
(8 Days)
Cairo & the Pyramids, luxury Nile River cruise
Family Tour of Germany
(10 Days)
Berlin & Potsdam, Munich & Neuschwanstein, Baden-Baden & Alsace
Family Tour of Argentina
(10 Days)
Buenos Aires, Iguazu Falls, Bariloche
Family Tour of Australia
(10 Days)
Sydney, Daintree Rainforest, Great Barrier Reef
Family Tour of Bali
(8 Days)
Nusa Dua or Jimbaran Bay, Ubud
Family Tour of China
(12 Days)
Beijing & Great Wall, Xian, Shanghai, Hong Kong
Family Tour of Dubai & the Emirates
(9 Days)
Dubai & Arabian Desert, Abu Dhabi
Family Tour of England
(7 Days)
London & environs
Family Tour of France
(12 Days)
Normandy, Paris & Versailles, Provence, Cote d'Azur
Family Tour of India
(11 Days)
Delhi, Agra, Ranthambore, Jaipur, Mumbai
Family Tour of Israel
(10 Days)
Jerusalem & Dead Sea, Negev Desert, Tel Aviv
Family Tour of Kenya
(9 days)
Nairobi, Maasai Mara, Mount Kenya
Family Tour of Mexico: Best of the Riviera Maya
(7 Days)
Riviera Maya with Tulum & Chichen Itza
Family Tour of Morocco
(8 Days)
Marrakesh, Atlas Mountains
Luxury Family Tour of New Zealand
(11 Days)
Auckland, Taupo & Rotorua, Hawke's Bay, Queenstown & Milford Sound
Family Tour of Peru
(8 Days)
Lima, Sacred Valley, Machu Picchu, Cusco
Family Tour of Russia
(8 Days)
St. Petersburg, Moscow
Active Family Tour of Sicily
(11 Days)
Palermo with Monreale, Segesta & Erice, Sciacca & Agrigento, Noto with Modica, Ragusa & Syracuse, Taormina & Mount Etna
Family Tour of South Africa & Victoria Falls
(10 days)
Cape Town, Victoria Falls, Sabi Sand Reserve
Family Tour of South Korea
(7 Days)
Seoul, Jeju Island
Family Tour of Spain
(10 Days)
Barcelona, Madrid & Toledo, Seville & Cordoba, Marbella
Family Tour of Switzerland
(9 Days)
Zurich, Lucerne, Interlaken, Lausanne
Family Tour of Tanzania
(8 Days)
Arusha, Ngorongoro & Lake Manyara, Serengeti
Thailand for Families
(10 Days)
Bangkok, Chiang Mai, Koh Samui
Vietnam for Families
(10 Days)
Hanoi, Halong Bay, Hoi An, Saigon
Family Tour of Iceland
(9 Days)
Reykjavik & environs, South Iceland, Jokulsarlon Glacier Lagoon
Family Tour of the Galapagos
(8 Days)
Quito, Galapagos Islands, Guayaquil
MULTI-COUNTRY TOURS
Family Tour of Belgium & the Netherlands
(8 days)
Brussels with Bruges & Ghent, Amsterdam with The Hague & Delft
Christmas Markets of Europe
(15 Days)
Munich & Nuremberg, Salzburg, Vienna, Prague & Dresden, Berlin
Family Tour of England & Scotland
(11 Days)
London, Edinburgh, Fort William & Highlands, Perthshire (Gleneagles)
Family Tour of London, Paris & Rome
(10 Days)
London, Paris, Rome
Family Tour of Kenya & Tanzania
(11 Days)
Nairobi, Maasai Mara, Ngorongoro Crater, Serengeti
Family Tour of Southeast Asia
(13 Days)
Bangkok, Chiang Mai, Siem Reap, Hong Kong
Thank you for organizing such a wonderful trip to Italy for our family! Artisans of Leisure makes traveling as a family fun and hassle-free. We can just enjoy our time together creating special memories. We look forward to our next trip with you!
~ P.R., Laguna Niguel, CA
Thank you for scheduling such an amazing trip to London for me and my family. It was more than I expected. Your guides were amazing and the hotel was spectacular. The trip couldn't have been better.
~ B.S., Weston, CT
We had a wonderful trip to Egypt and Jordan. We were well-cared for at every stop…We were impressed with how knowledgeable the guides are and how accommodating they were to the needs of our three-generation group.
~ L.V. & T.V., New York, NY
Recommended by:
Departures
Conde Nast Traveler
The New York Times
Wall Street Journal
Travel + Leisure
Town & Country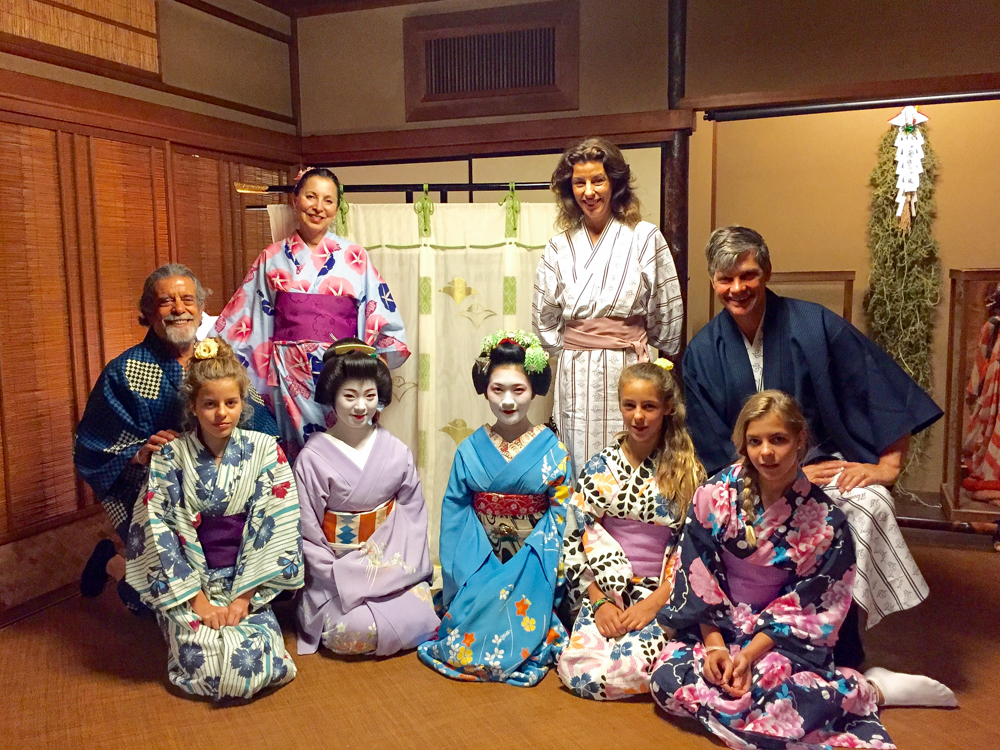 Visiting Hill Top, Beatrix Potter's Home in England's Lake District
Just Back: A Family Tour of the Iconic Highlights of Normandy, France
Special Luxury Trips for Grandparents Traveling with Grandchildren
Just Back: A Luxurious Family Tour of Scotland
Favorite Family Activities in Japan
Family Travel in Egypt: Top 10 Favorite Experiences
A Unique Insider's Perspective on Family Travel in Asia
Just Back: A Luxurious Family Tour of Switzerland
From Our Travelers: A Kenya & Tanzania Family Safari Tour
Three of Our Favorite Luxury Resorts in Thailand
Traveling with Friends and Family: Luxury Villas at Castiglion del Bosco in Tuscany
Tips for Family Travel with Older and Adult Children
Culture and Family Fun in Thailand
A Family Tour of Greece & Turkey
An Interview with Ashley Isaacs Ganz on Family Travel in Iceland
Exclusive Harry Potter Touring in England and Scotland
Private Family Heritage, Ancestry & Genealogical Tours
Letter from a Mother: Don't Wait to Travel with Your Children
Inspiration for Amazing Family Trips
A Family Tour of Paris, Versailles & the Loire Valley in France
A Private Family Tour of China: Artisans of Leisure Travelers Share Their Photos