Highlights of Italy
(10 Days)
Venice, Florence & Tuscany, Rome
Classic Italy
(12 Days)
Venice, Florence, Tuscany, Rome
Italy in a Week
(7 Days)
Venice, Florence & Tuscany, Rome
Essence of Italy
(13 Days)
Venice, Florence & Tuscany, Rome, Amalfi Coast & Capri
Romantic Italy
(12 Days)
Amalfi Coast & Capri, Florence, Tuscany, Rome
Italy in Style
(14 Days)
Lake Como & Milan, Florence, Tuscany, Rome, Amalfi Coast & Capri
Exclusive Italy
(15 Days)
Rome, Tuscany, Florence, Venice, Lake Como
Best of the Amalfi Coast & Capri
(9 Days)
Positano, Capri, Ravello
Family Tour of Italy
(13 Days)
Rome, Florence & Tuscany, Venice, Lake Como
Luxuries of Northern Italy
(11 Days)
Venice, Bologna, Milan, Lake Como
Rome in Depth
(6 Days)
Venice & Beyond
(9 Days)
Venice, Milan, Lake Como
Indulgent Tuscany
(9 Days)
Florence, Tuscan hills, Tuscan coast
Luxuries of Southern Italy
(8 Days)
Rome, Amalfi Coast with Pompeii, Naples & Capri
Lake Como & Portofino
(7 Days)
Lake Como & Bellagio, Portofino & Cinque Terre
Food & Wine Tour of Italy
(11 Days)
Piedmont, Bologna & Emilia-Romagna, Tuscany & Florence
Highlights of Puglia
(6 Days)
Savelletri di Fasano, Alberobello, Cisternino, Locorotondo, Lecce, Ostuni, Polignano a Mare
Best of Puglia & Amalfi Coast
(9 Days)
Savelletri di Fasano, Alberobello, Cisternino, Locorotondo, Lecce, Ostuni, Matera, Ravello, Amalfi, Positano, Capri
Puglia in Depth
(7 Days)
Lecce & Otranto, Savelletri di Fasano with Polignano a Mare, Alberobello, Cisternino and Locorotondo
Jewish Heritage: Italy
(12 Days)
Venice, Florence, Tuscany, Rome
Garden Tour of Italy
(10 Days)
Lake Como, Florence & Tuscany, Rome & Tivoli
Italy for Art Lovers
(13 Days)
Rome, Florence & Assisi, Bologna & Ravenna, Venice & Padua, Milan
Best of Southern Italy & Sicily
(17 Days)
Rome, Capri, Amalfi Coast, Naples & Pompeii, Palermo with Monreale, Segesta & Erice, Sciacca & Agrigento, Taormina with Syracuse & Mount Etna
Journey Through Italy
(20 Days)
Lake Como, Florence, Tuscany, Rome, Amalfi Coast, Puglia
Best of Piedmont
(5 Days)
Introduction to the Dolomites
(4 Days)
San Cassiano, Val Badia, Val Gardena, Bolzano
Best of the Dolomites
(6 Days)
Cortina d'Ampezzo, Tre Cime, Lago di Braies, San Cassiano, Val Badia, Val Gardena, Bolzano
Luxury Sicily Tours
Introduction to Sicily
(6 Days)
Palermo & Monreale, Agrigento, Taormina & Mount Etna
A Week in Sicily
(7 Days)
Palermo, Sciacca & Agrigento, Noto & Syracuse, Taormina & Mount Etna
Essence of Sicily
(8 Days)
Palermo with Monreale, Segesta & Erice, Sciacca & Agrigento, Noto with Ragusa, Modica & Syracuse, Taormina & Mount Etna
Luxuries of Sicily
(10 Days)
Palermo with Monreale, Segesta & Erice, Sciacca & Agrigento, Taormina with Mount Etna & Syracuse
Highlights of Sicily
(11 Days)
Palermo with Monreale, Segesta & Erice, Sciacca, Agrigento, Noto with Ragusa, Modica & Syracuse, Taormina & Mount Etna
Journey Through Sicily
(12 Days)
Palermo with Monreale, Segesta & Erice, Sciacca, Agrigento, Noto with Ragusa, Modica & Syracuse, Taormina & Mount Etna
Design & Gardens Tour of Sicily
(8 Days)
Palermo & Monreale, Taormina with Noto, Syracuse & Villa Romana del Casale
Culinary Tour of Sicily
(9 Days)
Palermo with Monreale, Trapani & Marsala, Sciacca & Agrigento, Noto & Modica, Taormina & Mount Etna
Jewish Tour of Sicily
(9 Days)
Palermo & Monreale, Agrigento & Agira, Noto with Syracuse, Ragusa, Catania & Mount Etna, Taormina & Messina
Active Family Tour of Sicily
(11 Days)
Palermo with Monreale, Segesta & Erice, Sciacca & Agrigento, Noto with Modica, Ragusa & Syracuse, Taormina & Mount Etna
Multi-Country Tours
Highlights of Italy & Greece
(14 Days)
Venice, Florence & Tuscany, Rome, Athens, Mykonos, Santorini
Family Tour of London, Paris & Rome
(10 Days)
London, Paris, Rome
Luxuries of Switzerland & Italy
(11 Days)
Lausanne, Interlaken, Lucerne, Lake Como
France & Italy: Best of the Riviera
(7 Days)
Cote d'Azur, Portofino & Cinque Terre
Introduction to Switzerland & Italy
(9 Days)
Lausanne, Zermatt or Gstaad, Lake Como
Best of Slovenia & Venice
(9 Days)
Ljubljana with Lake Bled & the Julian Alps, Portoroz with Piran & Brda, Venice
Highlights of Sicily & Malta
(12 days)
Palermo with Monreale & Segesta, Sciacca & Agrigento, Noto & Syracuse, Taormina & Mount Etna, Valletta with Mdina, Rabat & Gozo
Best of Slovenia & Venice
(9 Days - Departs Daily on a Private Basis)
Ljubljana with Lake Bled & the Julian Alps, Portoroz with Piran & Goriska Brda, Venice
This tour includes comprehensive private touring of the cultural, scenic and culinary highlights of Slovenia and Venice.
Begin in Ljubljana, the charming capital of Slovenia. During private touring, explore the Baroque and Art Nouveau architecture in the historic center; enjoy a boat ride on the Ljubljanica River, which flows through the city; visit Ljubljana Castle for panoramic views over the capital from a forested hilltop; tour the National Gallery of Slovenia; browse local markets and shops; and enjoy leisure time to relax at local cafes and restaurants.
One day, enjoy a private excursion to the beautiful Julian Alps. At iconic Lake Bled, ride in a private pletna (flat-bottomed wooden boat) to a tiny island with a picturesque church and bell tower. Also see Bled Castle, which perches atop rocky cliffs overlooking the water. Continue to Lake Bohinj, a picture-perfect mountain lake surrounded by the rocky peaks of Triglav National Park. Perhaps opt for a scenic walk on a lakeside trail, or ride a cable car for incredible bird's-eye views over the lake and mountains.
Next, transfer to Portoroz. En route, see the incredible stalactites and stalagmites inside Postojna Cave or the dramatic karst chambers inside Skocjan Cave, a UNESCO World Heritage Site. Perhaps also visit Lipica Stud Farm, where Lipizzaner horses have been bred for centuries, or Predjama Castle, a medieval fortress built into high stone cliffs. Continue to Portoroz, a resort town on the Adriatic Sea, and enjoy private excursions in the region. One day, explore picturesque Piran, a walled Venetian port town on a small peninsula. Also visit Secovlje Salina Nature Park to see salt pans that have produced salt for centuries and a fish farm that raises sea bass and mussels in Piran Bay.
Continue to Venice. En route, visit the beautiful Goriska Brda wine region to see charming medieval hill towns and sample Slovenian wines at top wineries tucked into the rolling landscape. Also enjoy regional culinary highlights such as olive oil and seasonal fruit. During flexible private touring in Venice, visit favorite local neighborhoods, museums, architectural landmarks, outdoor markets and specialty shops. Also, take a private cruise through the fascinating Venetian lagoon to visit islands such as Murano, which is famous for its glass, Burano and Torcello. Your expert guide will ensure that you discover the best of Venice including learning about the origins of Venice's unique architecture and cityscape, discovering hidden neighborhoods, and sampling local food and wine at Venetian bacari (bars). Also enjoy a gondola ride with musicians through the narrow canals and a "secret itineraries" tour of the Doge's Palace. Upon request, Artisans of Leisure can arrange activities such as shopping for high-quality glass and silks, a private Venetian mask-painting lesson, special access to museums and art sites, and much more.
Itinerary Overview
Day 1
Arrive Venice, Italy – Ljubljana, Slovenia
Private arrival transfer to hotel for 3 nights
Day 2
Ljubljana
Private city touring
Day 3
Ljubljana, Lake Bled & the Julian Alps
Full-day private excursion, including private pletna boat ride
Day 4
Ljubljana – Portoroz
Private transfer to hotel for 2 nights, with touring en route
Day 5
Portoroz & Piran
Private touring in region and along coast
Day 6
Portoroz – Goriska Brda – Venice, Italy
Private transfer to hotel for 3 nights, with culinary and wine touring en route
Day 7
Venice
Half-day private tour of Venice
Day 8
Venice
Half-day private boat tour of lagoon islands
Day 9
Depart Venice
Private airport transfer
Hotels
| | |
| --- | --- |
| Ljubljana: | InterContinental Ljubljana |
| Portoroz: | Kempinski Palace Portoroz |
| Venice: | Belmond Hotel Cipriani or Gritti Palace |
Cost
| | |
| --- | --- |
| $15,020 | Per person (double occupancy) |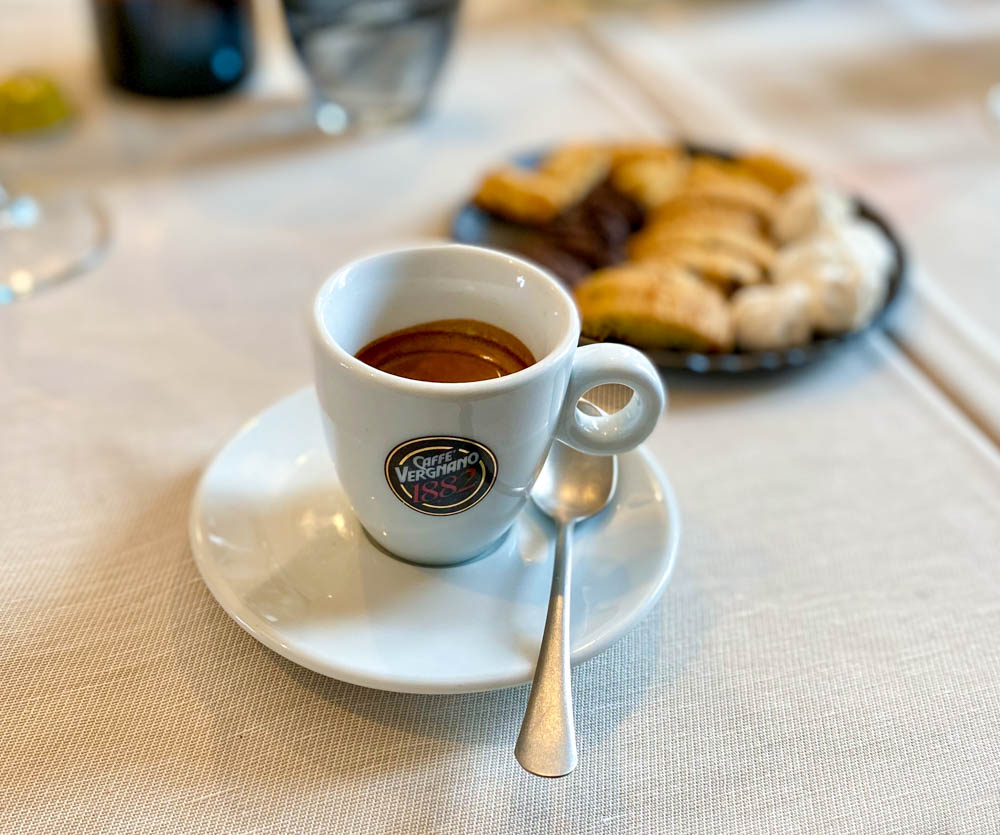 Highlights of Italy
(10 Days)
Venice, Florence & Tuscany, Rome
Classic Italy
(12 Days)
Venice, Florence, Tuscany, Rome
Italy in a Week
(7 Days)
Venice, Florence & Tuscany, Rome
Essence of Italy
(13 Days)
Venice, Florence & Tuscany, Rome, Amalfi Coast & Capri
Romantic Italy
(12 Days)
Amalfi Coast & Capri, Florence, Tuscany, Rome
Italy in Style
(14 Days)
Lake Como & Milan, Florence, Tuscany, Rome, Amalfi Coast & Capri
Exclusive Italy
(15 Days)
Rome, Tuscany, Florence, Venice, Lake Como
Best of the Amalfi Coast & Capri
(9 Days)
Positano, Capri, Ravello
Family Tour of Italy
(13 Days)
Rome, Florence & Tuscany, Venice, Lake Como
Luxuries of Northern Italy
(11 Days)
Venice, Bologna, Milan, Lake Como
Rome in Depth
(6 Days)
Venice & Beyond
(9 Days)
Venice, Milan, Lake Como
Indulgent Tuscany
(9 Days)
Florence, Tuscan hills, Tuscan coast
Luxuries of Southern Italy
(8 Days)
Rome, Amalfi Coast with Pompeii, Naples & Capri
Lake Como & Portofino
(7 Days)
Lake Como & Bellagio, Portofino & Cinque Terre
Food & Wine Tour of Italy
(11 Days)
Piedmont, Bologna & Emilia-Romagna, Tuscany & Florence
Highlights of Puglia
(6 Days)
Savelletri di Fasano, Alberobello, Cisternino, Locorotondo, Lecce, Ostuni, Polignano a Mare
Best of Puglia & Amalfi Coast
(9 Days)
Savelletri di Fasano, Alberobello, Cisternino, Locorotondo, Lecce, Ostuni, Matera, Ravello, Amalfi, Positano, Capri
Puglia in Depth
(7 Days)
Lecce & Otranto, Savelletri di Fasano with Polignano a Mare, Alberobello, Cisternino and Locorotondo
Jewish Heritage: Italy
(12 Days)
Venice, Florence, Tuscany, Rome
Garden Tour of Italy
(10 Days)
Lake Como, Florence & Tuscany, Rome & Tivoli
Italy for Art Lovers
(13 Days)
Rome, Florence & Assisi, Bologna & Ravenna, Venice & Padua, Milan
Best of Southern Italy & Sicily
(17 Days)
Rome, Capri, Amalfi Coast, Naples & Pompeii, Palermo with Monreale, Segesta & Erice, Sciacca & Agrigento, Taormina with Syracuse & Mount Etna
Journey Through Italy
(20 Days)
Lake Como, Florence, Tuscany, Rome, Amalfi Coast, Puglia
Best of Piedmont
(5 Days)
Introduction to the Dolomites
(4 Days)
San Cassiano, Val Badia, Val Gardena, Bolzano
Best of the Dolomites
(6 Days)
Cortina d'Ampezzo, Tre Cime, Lago di Braies, San Cassiano, Val Badia, Val Gardena, Bolzano
Luxury Sicily Tours
Introduction to Sicily
(6 Days)
Palermo & Monreale, Agrigento, Taormina & Mount Etna
A Week in Sicily
(7 Days)
Palermo, Sciacca & Agrigento, Noto & Syracuse, Taormina & Mount Etna
Essence of Sicily
(8 Days)
Palermo with Monreale, Segesta & Erice, Sciacca & Agrigento, Noto with Ragusa, Modica & Syracuse, Taormina & Mount Etna
Luxuries of Sicily
(10 Days)
Palermo with Monreale, Segesta & Erice, Sciacca & Agrigento, Taormina with Mount Etna & Syracuse
Highlights of Sicily
(11 Days)
Palermo with Monreale, Segesta & Erice, Sciacca, Agrigento, Noto with Ragusa, Modica & Syracuse, Taormina & Mount Etna
Journey Through Sicily
(12 Days)
Palermo with Monreale, Segesta & Erice, Sciacca, Agrigento, Noto with Ragusa, Modica & Syracuse, Taormina & Mount Etna
Design & Gardens Tour of Sicily
(8 Days)
Palermo & Monreale, Taormina with Noto, Syracuse & Villa Romana del Casale
Culinary Tour of Sicily
(9 Days)
Palermo with Monreale, Trapani & Marsala, Sciacca & Agrigento, Noto & Modica, Taormina & Mount Etna
Jewish Tour of Sicily
(9 Days)
Palermo & Monreale, Agrigento & Agira, Noto with Syracuse, Ragusa, Catania & Mount Etna, Taormina & Messina
Active Family Tour of Sicily
(11 Days)
Palermo with Monreale, Segesta & Erice, Sciacca & Agrigento, Noto with Modica, Ragusa & Syracuse, Taormina & Mount Etna
Multi-Country Tours
Highlights of Italy & Greece
(14 Days)
Venice, Florence & Tuscany, Rome, Athens, Mykonos, Santorini
Family Tour of London, Paris & Rome
(10 Days)
London, Paris, Rome
Luxuries of Switzerland & Italy
(11 Days)
Lausanne, Interlaken, Lucerne, Lake Como
France & Italy: Best of the Riviera
(7 Days)
Cote d'Azur, Portofino & Cinque Terre
Introduction to Switzerland & Italy
(9 Days)
Lausanne, Zermatt or Gstaad, Lake Como
Best of Slovenia & Venice
(9 Days)
Ljubljana with Lake Bled & the Julian Alps, Portoroz with Piran & Brda, Venice
Highlights of Sicily & Malta
(12 days)
Palermo with Monreale & Segesta, Sciacca & Agrigento, Noto & Syracuse, Taormina & Mount Etna, Valletta with Mdina, Rabat & Gozo
This Italy trip was the trip of a lifetime. The accommodations were wonderful. Your restaurant recommendations were always excellent. We cannot think of anyone but Artisans of Leisure who could have made this trip so marvelous. 
~ D.S., Fort Washington, PA
We had experiences and opportunities throughout Italy that we never would have had if we were traveling independently. Our trip was spectacular. Thank you for your excellent planning and insight, and for selecting such lovely, memorable rooms in each hotel.
~ S.G., New York, NY
Thank you for organizing such a wonderful trip to Italy for our family! The knowledgeable guides saved us from standing in lines and expertly maneuvered us through the cities and museums.  
~ P.R., Laguna Niguel, CA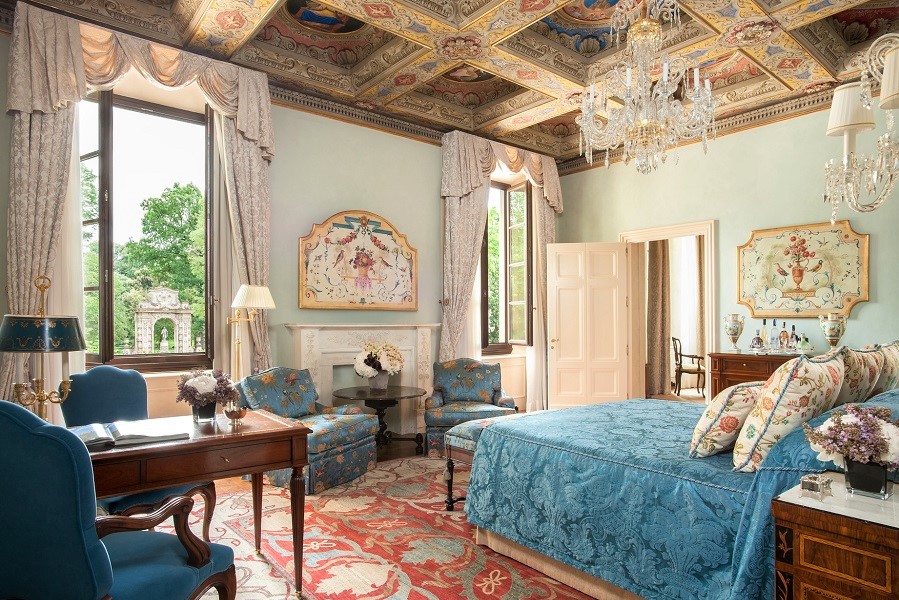 Recommended by:
Departures
Conde Nast Traveler
The New York Times
Wall Street Journal
Travel + Leisure
Town & Country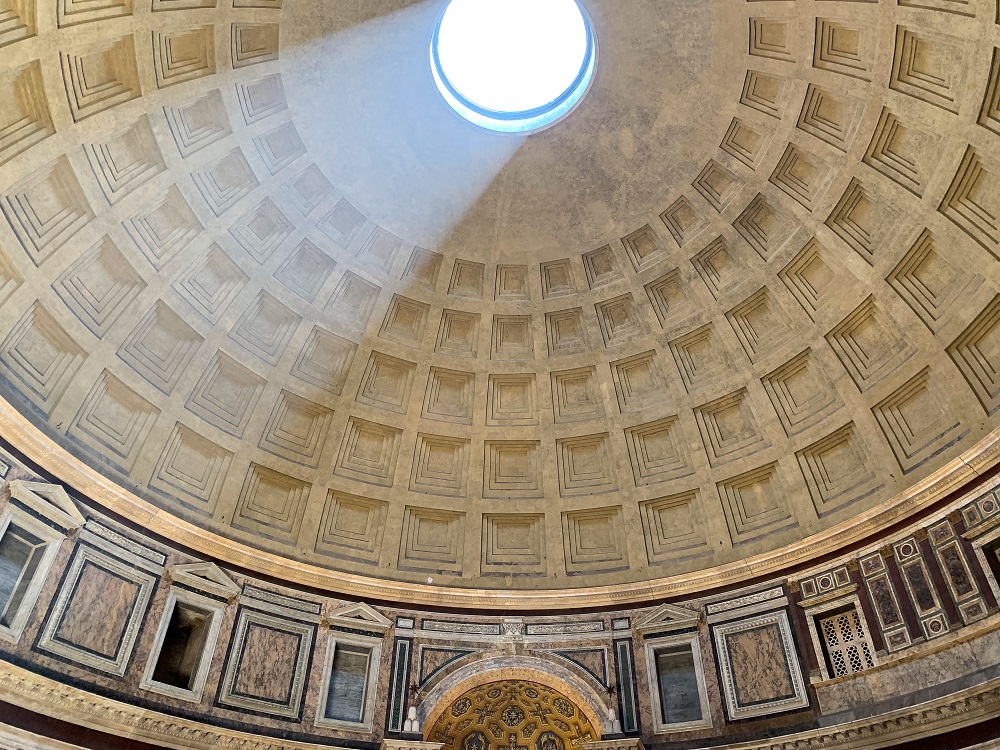 Cypress Trees and Rolling Hills: The Landscapes of Tuscany
Just Back: Art, Wine, History & Interiors in Florence, Tuscany & Rome
A Memorable Meal at Tar-Tufo Restaurant in Siena
Just Back: Amalfi Coast & Capri, Italy
Traveling with Friends and Family: Luxury Villas at Castiglion del Bosco in Tuscany
Touring & Climbing the Duomo in Florence
Insider Rome: Palazzo Doria Pamphilj
Italy: The Best of the Dolomites
Luxury Tours in Puglia & Matera: Food, History, Luxury & Crafts
Oplontis: An Undiscovered Archaeological Gem in Southern Italy
The Rich Culinary Heritage of Genoa, Italy
An Interview with the Duchess of Palma di Montechiaro, a Cooking Instructor in Palermo, Sicily