Highlights of Italy
(10 Days)
Venice, Florence & Tuscany, Rome
Classic Italy
(12 Days)
Venice, Florence, Tuscany, Rome
Italy in a Week
(7 Days)
Venice, Florence & Tuscany, Rome
Essence of Italy
(13 Days)
Venice, Florence & Tuscany, Rome, Amalfi Coast & Capri
Romantic Italy
(12 Days)
Amalfi Coast & Capri, Florence, Tuscany, Rome
Italy in Style
(14 Days)
Lake Como & Milan, Florence, Tuscany, Rome, Amalfi Coast & Capri
Exclusive Italy
(15 Days)
Rome, Tuscany, Florence, Venice, Lake Como
Best of the Amalfi Coast & Capri
(9 Days)
Positano, Capri, Ravello
Family Tour of Italy
(13 Days)
Rome, Florence & Tuscany, Venice, Lake Como
Luxuries of Northern Italy
(11 Days)
Venice, Bologna, Milan, Lake Como
Rome in Depth
(6 Days)
Venice & Beyond
(9 Days)
Venice, Milan, Lake Como
Indulgent Tuscany
(9 Days)
Florence, Tuscan hills, Tuscan coast
Luxuries of Southern Italy
(8 Days)
Rome, Amalfi Coast with Pompeii, Naples & Capri
Lake Como & Portofino
(7 Days)
Lake Como & Bellagio, Portofino & Cinque Terre
Food & Wine Tour of Italy
(11 Days)
Piedmont, Bologna & Emilia-Romagna, Tuscany & Florence
Highlights of Puglia
(6 Days)
Savelletri di Fasano, Alberobello, Cisternino, Locorotondo, Lecce, Ostuni, Polignano a Mare
Best of Puglia & Amalfi Coast
(9 Days)
Savelletri di Fasano, Alberobello, Cisternino, Locorotondo, Lecce, Ostuni, Matera, Ravello, Amalfi, Positano, Capri
Puglia in Depth
(7 Days)
Lecce & Otranto, Savelletri di Fasano with Polignano a Mare, Alberobello, Cisternino and Locorotondo
Jewish Heritage: Italy
(12 Days)
Venice, Florence, Tuscany, Rome
Garden Tour of Italy
(10 Days)
Lake Como, Florence & Tuscany, Rome & Tivoli
Italy for Art Lovers
(13 Days)
Rome, Florence & Assisi, Bologna & Ravenna, Venice & Padua, Milan
Best of Southern Italy & Sicily
(17 Days)
Rome, Capri, Amalfi Coast, Pompeii & Naples, Palermo & Monreale, Sciacca, Agrigento, Syracuse, Taormina & Mount Etna
Journey Through Italy
(20 Days)
Lake Como, Florence, Tuscany, Rome, Amalfi Coast, Puglia
Best of Piedmont
(5 Days)
Introduction to the Dolomites
(4 Days)
San Cassiano, Val Badia, Val Gardena, Bolzano
Best of the Dolomites
(6 Days)
Cortina d'Ampezzo, Tre Cime, Lago di Braies, San Cassiano, Val Badia, Val Gardena, Bolzano
Luxury Sicily Tours
A Week in Sicily
(7 Days)
Palermo & Monreale, Sciacca & Agrigento, Noto & Syracuse, Taormina
Highlights of Sicily
(8 Days)
Palermo & Monreale, Segesta, Erice, Sciacca, Agrigento, Taormina, Syracuse, Mt. Etna
Luxuries of Sicily
(7 Days)
Sciacca, Agrigento, Syracuse, Taormina & Mt. Etna
Essence of Sicily
(8 Days)
Palermo & Monreale, Segesta, Erice, Sciacca, Agrigento, Ragusa, Noto, Modica, Syracuse, Taormina & Mount Etna
Journey Through Sicily
(12 Days)
Palermo & Monreale, Segesta, Erice, Sciacca, Agrigento, Noto, Modica, Ragusa, Syracuse, Taormina & Mount Etna
Garden Tour of Sicily
(8 Days)
Palermo, Taormina & environs
Culinary Tour of Sicily
(8 Days)
Palermo & Monreale, Trapani, Marsala, Sciacca, Agrigento, Noto, Modica, Taormina, Mount Etna
Jewish Tour of Sicily
(10 Days)
Palermo & Monreale, Segesta, Erice, Sciacca, Agrigento, Agira, Noto, Syracuse, Catania, Mount Etna, Taormina & Messina
Active Family Tour of Sicily
(10 Days)
Sciacca, Agrigento, Noto, Ragusa, Modica, Syracuse, Taormina, Mount Etna
Multi-Country Tours
Family Tour of London, Paris & Rome
(10 Days)
London, Paris, Rome
Luxuries of Switzerland & Italy
(11 Days)
Lausanne, Interlaken, Lucerne, Lake Como
France & Italy: Best of the Riviera
(7 Days)
Cote d'Azur, Portofino & Cinque Terre
Introduction to Switzerland & Italy
(9 Days)
Lausanne, Zermatt or Gstaad, Lake Como
Best of Slovenia & Venice
(9 Days)
Ljubljana with Lake Bled & the Julian Alps, Portoroz with Piran & Brda, Venice
Highlights of Sicily & Malta
(12 days)
Palermo & Monreale, Segesta, Erice, Sciacca, Agrigento, Taormina, Syracuse, Mount Etna, Valletta with Mdina, Rabat & Gozo
Family Tour of London, Paris & Rome
(10 Days - Departs Daily on a Private Basis)
London, Paris, Rome
This truly unforgettable private tour features the absolute best of three of the most important, beautiful and fascinating cities in Europe. It's a dream trip sure to leave your family with memories and inspirations to last a lifetime.
Begin with three nights in London, one of the world's great cities. During flexible private touring with your own Blue Badge guide and driver, experience London according to the interests of your family members. Some of our favorite family-friendly options include seeing the Crown Jewels at the Tower of London; touring awe-inspiring Westminster Abbey to learn about some of England's greatest monarchs, poets and scientists; coming face-to-face with mummies at the British Museum and dinosaurs at the Museum of Natural History; visiting Harry Potter sites such as the London Zoo and Platform 9 ¾ at King's Cross Station; taking a ride on the London Eye for spectacular views over the city; seeing the Changing of the Guard at Buckingham Palace; sampling sweets and treats galore in the food halls of Harrods; riding a double-decker bus; and browsing one of the best toy stores in the world. Also, enjoy classic London experiences such as a reservation for traditional afternoon tea.
One day, continue your city touring or opt to enjoy a private excursion to one or more of the many fascinating destinations near London, such as Stonehenge, Windsor Castle, Legoland Windsor, Warwick Castle, Bath or the Cotswolds.
Continue to Paris. With your own private guide and driver—experts who will share the very best of Paris with you—explore Paris according to your family's interests. A few of our favorites: Walk among centuries-old mansions on exclusive Ile Saint-Louis. See the stained glass windows of exquisite Sainte-Chapelle, and tour iconic Notre Dame. Ride to the summit of the Eiffel Tower. Visit the backstreets of Montmartre and climb the steps to the Sacre Coeur Basilica for panoramic views over Paris. Explore Le Marais, with its trendy shops and cafes, and see Place des Vosges, the city's oldest and one of its most beautiful squares. See the art treasures of museums such as the Louvre, Musee d'Orsay, l'Orangerie, Centre Pompidou, Fondation Louis Vuitton and other major museums. Or visit smaller specialty museums off the beaten track. If desired, enjoy reservations at one of the restaurants atop the Eiffel Tower. Stroll the Latin Quarter, and relax in the Luxembourg Gardens. Shop exclusive boutiques along Rue du Faubourg Saint-Honore and Rue Royale. Take a break at Left Bank cafes made famous by poets and philosophers or at some of the city's most noted patisseries.
Upon request, Artisans of Leisure can arrange family cooking classes, boat rides on the Seine, biking tours, history tours, excursions to chateaux and gardens, and other family activities.
One day, if desired, enjoy a private excursion to Versailles to tour Louis XIV's opulent palace, including the Hall of Mirrors, the gardens, and the Hameau de la Reine, the mock hamlet created for Marie-Antoinette.
Conclude in Rome with three nights at the Eternal City's best luxury hotel for families. During private touring customized to your family's interests, explore highlights such as the Roman and Imperial Forums, the Colosseum, Pantheon, Vatican City, Saint Peter's Basilica, Sistine Chapel, Via Veneto, morning fruit and flower market of Campo dei Fiori, Trevi Fountain, Spanish Steps, Jewish Quarter, Villa Borghese, ruins along the Appian Way, Aventine Hill, catacombs and "Underground Rome." Also, enjoy family-friendly activities such as a school where children can train to be gladiators. During free time, explore Rome's excellent restaurants and boutiques.
This tour can be fully customized to suit your family's interests and requirements and to include additional destinations in Europe.
Itinerary Overview
Day 1

Arrive London, England

Private arrival transfer to hotel for 3 nights
Day 2

London

Full-day private city tour
Day 3

London & environs

Private city touring or excursion to Stonehenge, Harry Potter Studios, Windsor Castle

Day 4

London – Paris, France

Private transfer to train station for Eurostar train to Paris. Private arrival transfer to hotel for 3 nights

Day 5

Paris

Full-day private city tour

Day 6

Paris & Versailles

Private city tour or excursion to Versailles

Day 7

Paris – Rome, Italy

Private transfer to airport. Fly (flight not included in tour cost) to Rome. Private arrival transfer to hotel for 3 nights

Day 8

Rome

Full-day private city tour

Day 9

Rome

Full-day private city tour

Day 10

Depart Rome

Private airport transfer
Hotel Options
| | |
| --- | --- |
| London: | Claridge's, Mandarin Oriental Hyde Park, Ritz London or The Berkeley |
| Paris: | Four Seasons George V or The Ritz Paris |
| Rome: | Hotel de Russie or Hotel Eden |
Cost
| | |
| --- | --- |
| $17,780 | Per person (based on four travelers/two rooms) |
| $22,180 | Per person (based on two travelers/double occupancy) |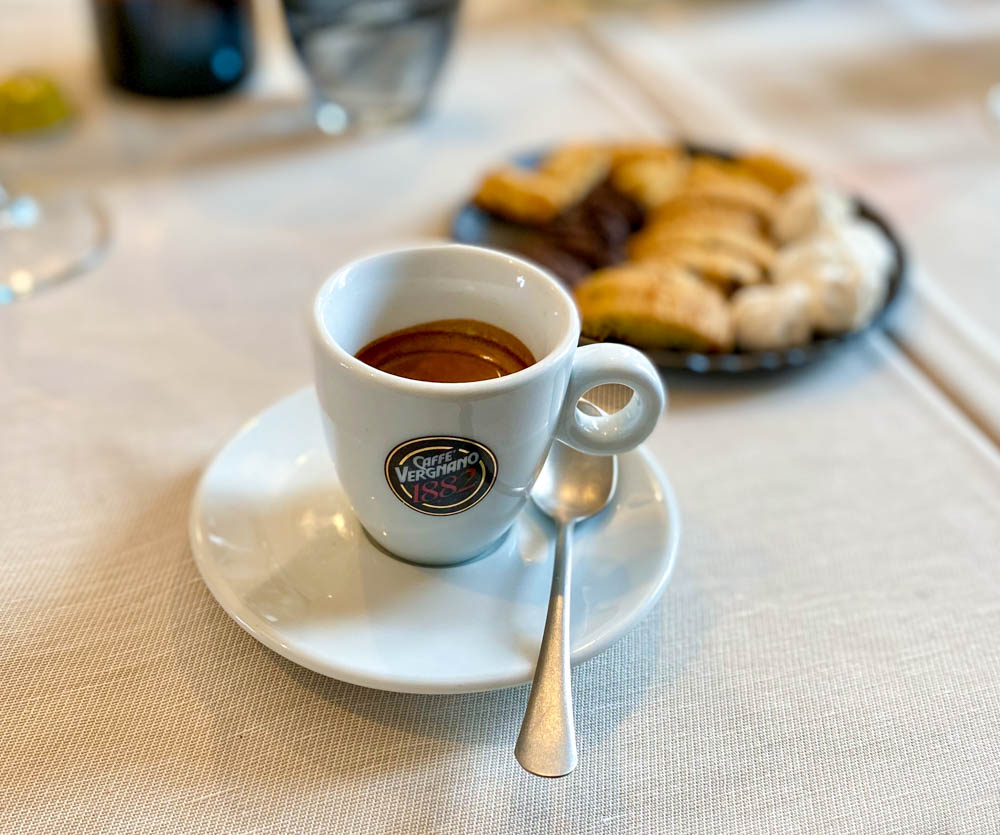 Highlights of Italy
(10 Days)
Venice, Florence & Tuscany, Rome
Classic Italy
(12 Days)
Venice, Florence, Tuscany, Rome
Italy in a Week
(7 Days)
Venice, Florence & Tuscany, Rome
Essence of Italy
(13 Days)
Venice, Florence & Tuscany, Rome, Amalfi Coast & Capri
Romantic Italy
(12 Days)
Amalfi Coast & Capri, Florence, Tuscany, Rome
Italy in Style
(14 Days)
Lake Como & Milan, Florence, Tuscany, Rome, Amalfi Coast & Capri
Exclusive Italy
(15 Days)
Rome, Tuscany, Florence, Venice, Lake Como
Best of the Amalfi Coast & Capri
(9 Days)
Positano, Capri, Ravello
Family Tour of Italy
(13 Days)
Rome, Florence & Tuscany, Venice, Lake Como
Luxuries of Northern Italy
(11 Days)
Venice, Bologna, Milan, Lake Como
Rome in Depth
(6 Days)
Venice & Beyond
(9 Days)
Venice, Milan, Lake Como
Indulgent Tuscany
(9 Days)
Florence, Tuscan hills, Tuscan coast
Luxuries of Southern Italy
(8 Days)
Rome, Amalfi Coast with Pompeii, Naples & Capri
Lake Como & Portofino
(7 Days)
Lake Como & Bellagio, Portofino & Cinque Terre
Food & Wine Tour of Italy
(11 Days)
Piedmont, Bologna & Emilia-Romagna, Tuscany & Florence
Highlights of Puglia
(6 Days)
Savelletri di Fasano, Alberobello, Cisternino, Locorotondo, Lecce, Ostuni, Polignano a Mare
Best of Puglia & Amalfi Coast
(9 Days)
Savelletri di Fasano, Alberobello, Cisternino, Locorotondo, Lecce, Ostuni, Matera, Ravello, Amalfi, Positano, Capri
Puglia in Depth
(7 Days)
Lecce & Otranto, Savelletri di Fasano with Polignano a Mare, Alberobello, Cisternino and Locorotondo
Jewish Heritage: Italy
(12 Days)
Venice, Florence, Tuscany, Rome
Garden Tour of Italy
(10 Days)
Lake Como, Florence & Tuscany, Rome & Tivoli
Italy for Art Lovers
(13 Days)
Rome, Florence & Assisi, Bologna & Ravenna, Venice & Padua, Milan
Best of Southern Italy & Sicily
(17 Days)
Rome, Capri, Amalfi Coast, Pompeii & Naples, Palermo & Monreale, Sciacca, Agrigento, Syracuse, Taormina & Mount Etna
Journey Through Italy
(20 Days)
Lake Como, Florence, Tuscany, Rome, Amalfi Coast, Puglia
Best of Piedmont
(5 Days)
Introduction to the Dolomites
(4 Days)
San Cassiano, Val Badia, Val Gardena, Bolzano
Best of the Dolomites
(6 Days)
Cortina d'Ampezzo, Tre Cime, Lago di Braies, San Cassiano, Val Badia, Val Gardena, Bolzano
Luxury Sicily Tours
A Week in Sicily
(7 Days)
Palermo & Monreale, Sciacca & Agrigento, Noto & Syracuse, Taormina
Highlights of Sicily
(8 Days)
Palermo & Monreale, Segesta, Erice, Sciacca, Agrigento, Taormina, Syracuse, Mt. Etna
Luxuries of Sicily
(7 Days)
Sciacca, Agrigento, Syracuse, Taormina & Mt. Etna
Essence of Sicily
(8 Days)
Palermo & Monreale, Segesta, Erice, Sciacca, Agrigento, Ragusa, Noto, Modica, Syracuse, Taormina & Mount Etna
Journey Through Sicily
(12 Days)
Palermo & Monreale, Segesta, Erice, Sciacca, Agrigento, Noto, Modica, Ragusa, Syracuse, Taormina & Mount Etna
Garden Tour of Sicily
(8 Days)
Palermo, Taormina & environs
Culinary Tour of Sicily
(8 Days)
Palermo & Monreale, Trapani, Marsala, Sciacca, Agrigento, Noto, Modica, Taormina, Mount Etna
Jewish Tour of Sicily
(10 Days)
Palermo & Monreale, Segesta, Erice, Sciacca, Agrigento, Agira, Noto, Syracuse, Catania, Mount Etna, Taormina & Messina
Active Family Tour of Sicily
(10 Days)
Sciacca, Agrigento, Noto, Ragusa, Modica, Syracuse, Taormina, Mount Etna
Multi-Country Tours
Family Tour of London, Paris & Rome
(10 Days)
London, Paris, Rome
Luxuries of Switzerland & Italy
(11 Days)
Lausanne, Interlaken, Lucerne, Lake Como
France & Italy: Best of the Riviera
(7 Days)
Cote d'Azur, Portofino & Cinque Terre
Introduction to Switzerland & Italy
(9 Days)
Lausanne, Zermatt or Gstaad, Lake Como
Best of Slovenia & Venice
(9 Days)
Ljubljana with Lake Bled & the Julian Alps, Portoroz with Piran & Brda, Venice
Highlights of Sicily & Malta
(12 days)
Palermo & Monreale, Segesta, Erice, Sciacca, Agrigento, Taormina, Syracuse, Mount Etna, Valletta with Mdina, Rabat & Gozo
This Italy trip was the trip of a lifetime. The accommodations were wonderful. Your restaurant recommendations were always excellent. We cannot think of anyone but Artisans of Leisure who could have made this trip so marvelous. 
~ D.S., Fort Washington, PA
We had experiences and opportunities throughout Italy that we never would have had if we were traveling independently. Our trip was spectacular. Thank you for your excellent planning and insight, and for selecting such lovely, memorable rooms in each hotel.
~ S.G., New York, NY
Thank you for organizing such a wonderful trip to Italy for our family! The knowledgeable guides saved us from standing in lines and expertly maneuvered us through the cities and museums.  
~ P.R., Laguna Niguel, CA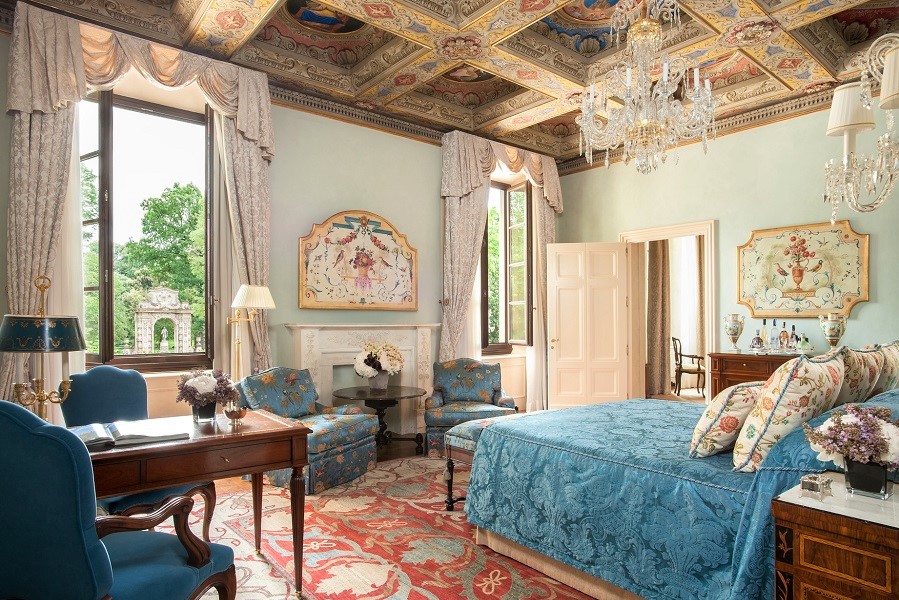 Recommended by:
Departures
Conde Nast Traveler
The New York Times
Wall Street Journal
Travel + Leisure
Town & Country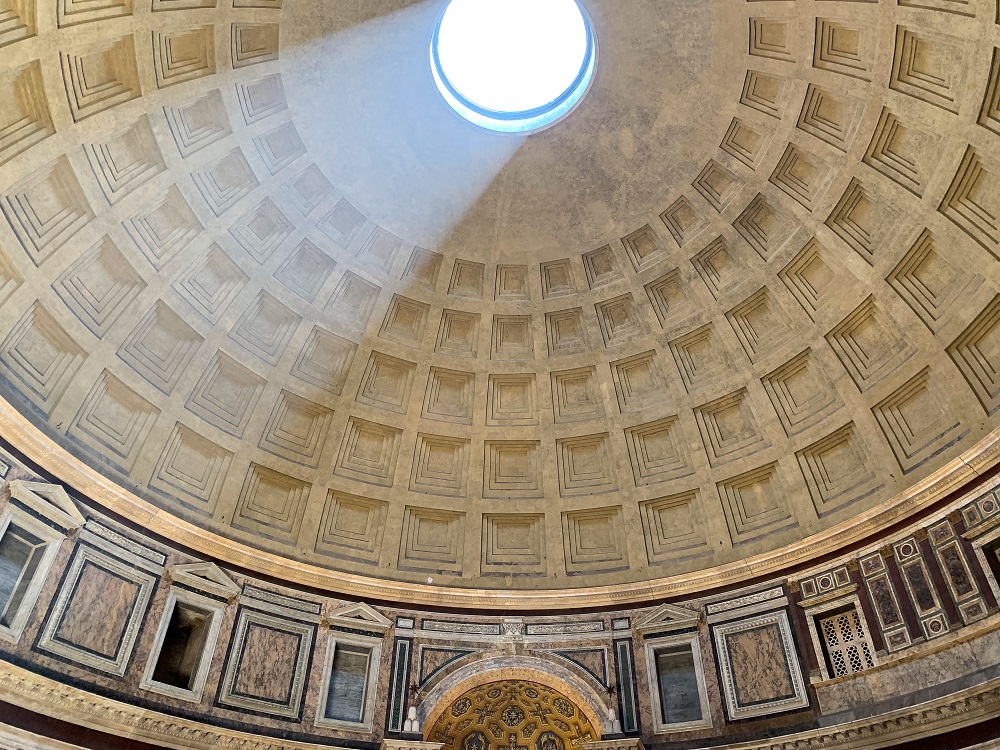 Insider Rome: Palazzo Doria Pamphilj
Italy: The Best of the Dolomites
Ravello: A Luxurious Retreat on the Amalfi Coast
Oplontis: An Undiscovered Archaeological Gem in Southern Italy
The Rich Culinary Heritage of Genoa, Italy
An Interview with the Duchess of Palma di Montechiaro, a Cooking Instructor in Palermo, Sicily