Jewish Tour of Amsterdam
(5 Days)
Jewish Tour of Budapest
(5 Days)
Jewish Tour of Germany
(10 Days)
Munich with Dachau & Nuremberg, Dresden, Berlin with Potsdam & Sachsenhausen
Christian Tour of Israel
(9 Days)
Jerusalem, Bethlehem, Dead Sea, Galilee, Nazareth, Tel Aviv
Jewish Tour of Israel
(10 days)
Jerusalem, Dead Sea, Galilee, Tel Aviv
Jewish Heritage: Italy
(12 Days)
Venice, Ferrara, Florence, Tuscany, Rome
Jewish Tour of Morocco
(9 Days)
Casablanca, Meknes, Fez, Rabat, Marrakesh, Essaouira
Jewish Tour of Portugal
(10 Days)
Porto with Douro Valley & Belmonte, Alentejo region with Castelo de Vide, Marvao & Evora, Lisbon with Sintra, Cascais, Obidos & Tomar
Jewish Tour of Sicily
(9 Days)
Palermo & Monreale, Agrigento & Agira, Noto with Syracuse, Ragusa, Catania & Mount Etna, Taormina & Messina
Jewish Tour of Spain
(10 Days)
Seville & Cordoba, Madrid & Toledo, Barcelona with Girona & Besalu
Jewish Tour of Uzbekistan
(9 Days)
Tashkent, Khiva, Bukhara, Samarkand
Biblical Lands: Israel & Jordan
(13 Days)
Jerusalem & Bethlehem, Galilee region, Cities of the Decapolis, Amman & Jerash, King's Highway, Petra, Jordan River, Masada, Jericho
MULTI-COUNTRY TOURS
Jewish Tour of Central Europe
(12 Days)
Warsaw, Auschwitz, Krakow, Prague, Trebic, Budapest
Jewish Tour of Poland & Lithuania
(9 Days)
Krakow & Auschwitz, Warsaw, Vilnius & Kaunus
Jewish Tour of Portugal & Spain
(15 Days)
Porto & Douro Valley, Lisbon & Sintra, Seville & Cordoba, Madrid & Toledo, Barcelona & Girona
Jewish Tour of Budapest
(5 Days - Departs Daily on a Private Basis)
Budapest & environs
Budapest is one of the most important Jewish destinations in the world. This private luxury tour is perfect for anyone wanting in-depth cultural touring of the city and an insider's perspective on its fascinating Jewish history from expert local guides.
General cultural touring will be woven into the Jewish touring, bringing the rich culture of Budapest to life. Visit the largest synagogue in Europe, as well as one designed by Otto Wagner. Tour beautiful residential neighborhoods, and learn about local Jewish history. Visit important museums, Jewish cultural sites and the Holocaust Memorial. If desired, dine at kosher restaurants. Browse local food and antiques markets. Drive through hidden backstreets to see beautiful buildings and learn the role they played in local history. Explore the Castle District, and tour Buda's most exclusive residential neighborhoods. See indoor and outdoor hot springs baths that remain central to daily life. Tour the Hungarian Parliament, a fascinating building essential to the identity of the city and the country. Enjoy a private tasting of Hungary's superb wines, as well as reservations at Budapest's leading restaurants. There will also be ample time to visit renowned cafes with atmospheric interiors. One evening, enjoy a scenic cruise on the Danube River.
Take several excursions to the most interesting towns around Budapest and the Danube Bend for Jewish and other cultural touring. See the basilica and synagogue in Esztergom. Take in a spectacular view of the Danube Bend in the village of Visegrad. Tour the Jewish Memorial House in Szentendre, and visit the Margit Kovacs Museum, which has a collection of work by the well-known ceramic artist. In Kecskemet and Szeged, visit synagogues and colorful Art Nouveau buildings. Alternatively, opt to remain in Budapest and continue city touring.
This tour can easily be combined with other Artisans of Leisure tours in Central Europe. For a broader perspective on Jewish culture in the region, you might also like to consider our Jewish Tour of Central Europe. On request, Artisans of Leisure can assist with researching family heritage.
Itinerary Overview
Day 1
Arrive Budapest
Private airport transfer to the hotel for 4 nights
Day 2
Budapest
Full-day private tour. Evening private Danube River cruise
Day 3
Budapest
Morning private excursion to Szentendre. Afternoon continue to Esztergom and Visegrad or private touring in Budapest
Day 4
Budapest, Kecskemet & Szeged
Full-day private city tour or private excursion to Kecskemet and Szeged
Day 5
Depart Budapest
Private airport transfer
Hotels
| | |
| --- | --- |
| Budapest: | Four Seasons Hotel Gresham Palace |
Cost
| | |
| --- | --- |
| $7,005 | Per person (double occupancy) |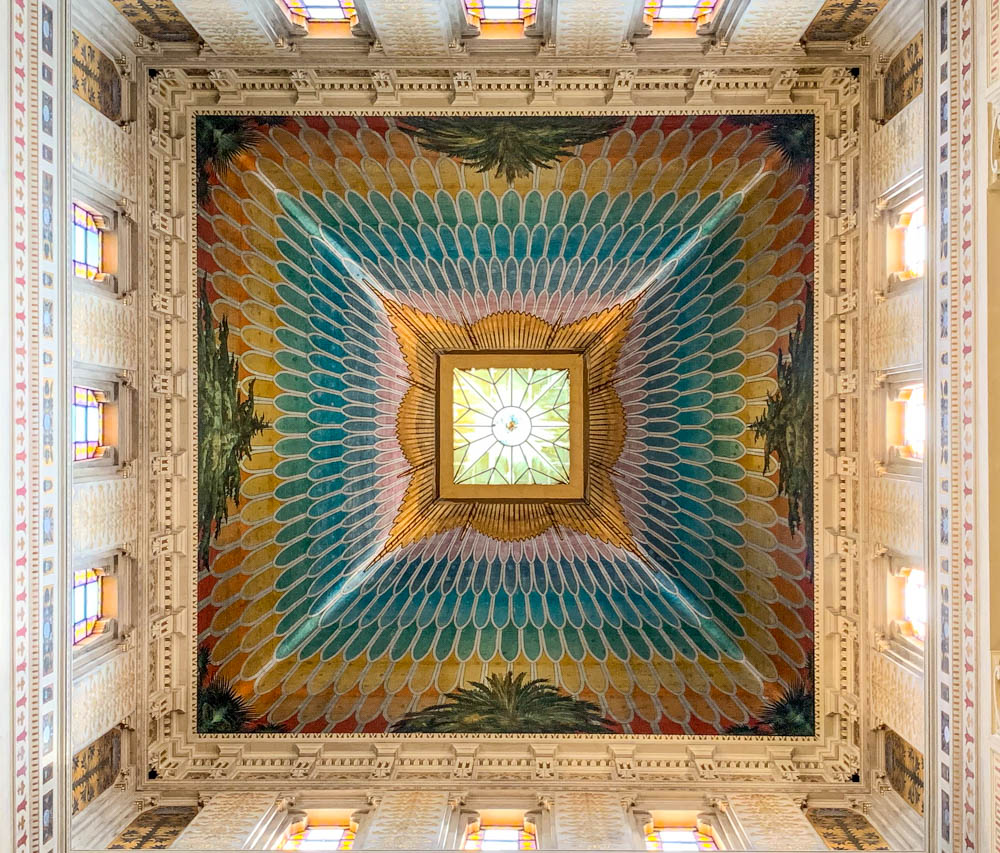 Jewish Tour of Amsterdam
(5 Days)
Jewish Tour of Budapest
(5 Days)
Jewish Tour of Germany
(10 Days)
Munich with Dachau & Nuremberg, Dresden, Berlin with Potsdam & Sachsenhausen
Christian Tour of Israel
(9 Days)
Jerusalem, Bethlehem, Dead Sea, Galilee, Nazareth, Tel Aviv
Jewish Tour of Israel
(10 days)
Jerusalem, Dead Sea, Galilee, Tel Aviv
Jewish Heritage: Italy
(12 Days)
Venice, Ferrara, Florence, Tuscany, Rome
Jewish Tour of Morocco
(9 Days)
Casablanca, Meknes, Fez, Rabat, Marrakesh, Essaouira
Jewish Tour of Portugal
(10 Days)
Porto with Douro Valley & Belmonte, Alentejo region with Castelo de Vide, Marvao & Evora, Lisbon with Sintra, Cascais, Obidos & Tomar
Jewish Tour of Sicily
(9 Days)
Palermo & Monreale, Agrigento & Agira, Noto with Syracuse, Ragusa, Catania & Mount Etna, Taormina & Messina
Jewish Tour of Spain
(10 Days)
Seville & Cordoba, Madrid & Toledo, Barcelona with Girona & Besalu
Jewish Tour of Uzbekistan
(9 Days)
Tashkent, Khiva, Bukhara, Samarkand
Biblical Lands: Israel & Jordan
(13 Days)
Jerusalem & Bethlehem, Galilee region, Cities of the Decapolis, Amman & Jerash, King's Highway, Petra, Jordan River, Masada, Jericho
MULTI-COUNTRY TOURS
Jewish Tour of Central Europe
(12 Days)
Warsaw, Auschwitz, Krakow, Prague, Trebic, Budapest
Jewish Tour of Poland & Lithuania
(9 Days)
Krakow & Auschwitz, Warsaw, Vilnius & Kaunus
Jewish Tour of Portugal & Spain
(15 Days)
Porto & Douro Valley, Lisbon & Sintra, Seville & Cordoba, Madrid & Toledo, Barcelona & Girona
Our Baltic states tour was fabulous. The hotels were great. The guides were exceptional. The addition of the Jewish history sites was phenomenal. 
~ J.G., New York, NY
Our favorite part our tour were the special people we had the privilege to meet and the places we were able to visit in Poland. Specifically, the insider tour of the Jewish Museum in Warsaw…and the Shabbat service and dinner in Budapest.
~ D.G, Short Hills, NJ
Recommended by:
Departures
Conde Nast Traveler
The New York Times
Wall Street Journal
Travel + Leisure
Town & Country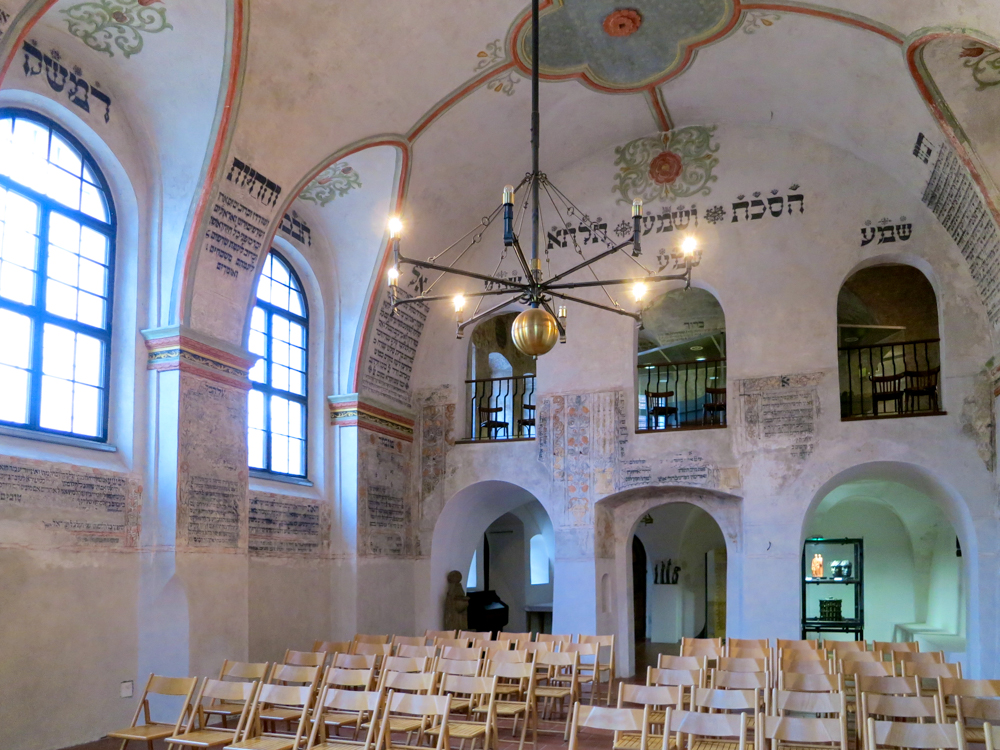 Private Family Heritage, Ancestry & Genealogical Tours
Stay Overnight at a Temple Lodge on Mount Koya, Japan
The Oberammergau Passion Play in Bavaria, Germany
The Red Star Line Museum in Antwerp, Belgium
History, Food, Crafts, Jewish Touring & More in Poland
The Portuguese Synagogue in Amsterdam
Our Favorite Day Trips from Prague
Spectacular Greek & Roman Ruins in Ephesus, Turkey
Amsterdam: Our Top 10 Recommendations
Private Jewish Heritage Touring in Morocco
Just Back: Budapest, Prague & Poland