Jewish Tour of Amsterdam
(5 Days)
Jewish Tour of Budapest
(5 Days)
Jewish Tour of Germany
(10 Days)
Munich with Dachau & Nuremberg, Dresden, Berlin with Potsdam & Sachsenhausen
Christian Tour of Israel
(9 Days)
Jerusalem, Bethlehem, Dead Sea, Galilee, Nazareth, Tel Aviv
Jewish Tour of Israel
(10 days)
Jerusalem, Dead Sea, Galilee, Tel Aviv
Jewish Heritage: Italy
(12 Days)
Venice, Ferrara, Florence, Tuscany, Rome
Jewish Tour of Morocco
(9 Days)
Casablanca, Meknes, Fez, Rabat, Marrakesh, Essaouira
Jewish Tour of Portugal
(10 Days)
Porto with Douro Valley & Belmonte, Alentejo region with Castelo de Vide, Marvao & Evora, Lisbon with Sintra, Cascais, Obidos & Tomar
Jewish Tour of Sicily
(9 Days)
Palermo & Monreale, Agrigento & Agira, Noto with Syracuse, Ragusa, Catania & Mount Etna, Taormina & Messina
Jewish Tour of Spain
(10 Days)
Seville & Cordoba, Madrid & Toledo, Barcelona with Girona & Besalu
Jewish Tour of Uzbekistan
(9 Days)
Tashkent, Khiva, Bukhara, Samarkand
Biblical Lands: Israel & Jordan
(13 Days)
Jerusalem & Bethlehem, Galilee region, Cities of the Decapolis, Amman & Jerash, King's Highway, Petra, Jordan River, Masada, Jericho
MULTI-COUNTRY TOURS
Jewish Tour of Central Europe
(12 Days)
Warsaw, Auschwitz, Krakow, Prague, Trebic, Budapest
Jewish Tour of Poland & Lithuania
(9 Days)
Krakow & Auschwitz, Warsaw, Vilnius & Kaunus
Jewish Tour of Portugal & Spain
(15 Days)
Porto & Douro Valley, Lisbon & Sintra, Seville & Cordoba, Madrid & Toledo, Barcelona & Girona
Jewish Tour of Central Europe
(12 Days - Departs Daily on a Private Basis)
Warsaw, Auschwitz, Krakow, Prague, Trebic, Budapest
This private luxury tour offers an insider's perspective on the fascinating Jewish history of Central Europe from local guides who are true experts in Jewish history. It features private touring of the most interesting cities and Jewish sites in Poland, Hungary and the Czech Republic, as well as general cultural touring, shopping at the best traditional and antique shops, and accommodation at the finest luxury hotels in the region. Upon request, Artisans of Leisure can assist with researching family heritage.
Begin in Warsaw, an energetic capital city filled with beautiful parks and a unique architectural legacy. Enjoy flexible private touring of the charming Old Town, which rose phoenix-like from near total destruction during World War II. See the renovated palaces of the embassy district and monuments of Poland's Communist era. Visit the Palace on the Water, surrounded by the beautiful English gardens of Lazienki Park. Tour the comprehensive POLIN Museum of the History of Polish Jews and sites associated with Warsaw's once-large Jewish population, such as the Jewish Ghetto and the atmospheric Jewish cemetery. Walk along the Royal Way, stopping in upscale boutiques and food shops in the reconstructed townhouses lining the boulevard, and perhaps see the unique memorial to Frederic Chopin, a local hero.
Next, transfer by private car through farmland and forests to Krakow, Poland's well-preserved cultural capital. Stop en route in Auschwitz to see one of the most notorious sites of Nazi Germany's genocidal program. If desired, also stop in Czestochowa to visit stunning Jasna Gora Monastery, a major pilgrimage site and the spiritual heart of Catholic Poland.
In Krakow, tour the Old Town, including the Wawel, the hilltop royal castle and cathedral. Visit churches decorated with stunning Art Nouveau interiors, see Leonardo da Vinci's Lady with an Ermine at the Czartoryski Museum, explore the best boutiques around Florianska Street, relax in the outdoor cafes in the vast Market Square, and visit the Rynek Underground museum to learn about the city's past. Also, tour Kazimierz, the old Jewish district, to see historic synagogues with beautiful stained glass and decorated interiors, as well as the old Jewish cemetery and quiet backstreets. Other options include touring the former Jewish Ghetto and seeing Oskar Schindler's Enamel Factory, immortalized in the film Schindler's List. One evening, enjoy a concert of music by Polish composers.
One day, take an excursion to Wieliczka Salt Mine, a UNESCO World Heritage Site that has been in use for 700 years and is filled with sculptures, friezes and chapels miners carved from salt.
Artisans of Leisure can also incorporate other special activities in Poland, such as Polish cooking classes, meeting with Jewish scholars, and researching family history and genealogy.
Next, transfer by private car to Prague. Tour the Jewish Quarter, including the cemetery and synagogues. One day, take an excursion to Terezin concentration camp. Also, tour Prague's cultural highlights such as the castle and the Old Town, and Art Nouveau museum, and other recommended attractions. One evening, enjoy premium tickets to a performance in one of Prague's beautiful historic halls.
Next, tour Trebic, a small town with one of the best-preserved Jewish Quarters in the world—it includes synagogues, houses, town hall, school, hospital, butchery, tannery and more.
Continue to Budapest, one of the most fascinating and historic cities in Central Europe. Stay at Four Seasons Hotel Gresham Palace—one of Europe's most luxurious and beautiful hotels—and enjoy views over the Danube River from your room. During touring with one of Hungary's most knowledgeable guides, experience our favorite places and activities in the Hungarian capital. Browse local food and antiques markets. Drive through hidden backstreets to see beautiful buildings and learn the role they played in local history. Explore the Castle District, and tour Buda's most exclusive residential neighborhoods. See indoor and outdoor hot springs baths that remain central to daily life. Tour the Hungarian Parliament, a fascinating building essential to the identity of the city and the country. Learn about Budapest's rich Jewish history, and tour important synagogues (active and in ruins) including one designed by Otto Wagner. Enjoy a private tasting of Hungary's superb wines, as well as reservations at Budapest's leading restaurants. There will also be ample time to visit renowned cafes with atmospheric interiors.
One day, take a private excursion to Szentendre, a charming artists' village, to see the Margit Kovacs Museum, visit boutiques and walk backstreets lined with Baroque architecture. Also pass by the Roman ruins of Aquincum.
Throughout the tour, each day will be spent with leading Jewish experts in Poland, Budapest and Prague.
Upon request, this tour can be extended to include private touring in Berlin, Germany.
Itinerary Overview
Day 1
Arrive Warsaw, Poland
Private arrival transfer to hotel for 2 nights. Afternoon private walking tour
Day 2
Warsaw
Full-day private city tour
Day 3
Warsaw – Krakow via Auschwitz
Private transfer to Krakow for 3 nights. Tour Auschwitz en route
Day 4
Krakow
Full-day private tour. Evening performance
Day 5
Krakow, Wieliczka Salt Mine & Kazimierz
Morning private excursion to Wieliczka Salt Mine. Afternoon private tour of Kazimierz
Day 6
Krakow – Prague, Czech Republic
Private transfer to hotel for 3 nights
Day 7
Prague
Full-day private city tour
Day 8
Prague
Private excursion to Terezin. Evening performance
Day 9
Prague – Budapest, Hungary
Private transfer to hotel for 3 nights. Tour Trebic en route
Day 10
Budapest
Full-day private tour of Jewish sights
Day 11
Budapest
Morning private excursion to Szentendre. Afternoon private city tour
Day 12
Depart Budapest
Private airport transfer
Hotels
| | |
| --- | --- |
| Warsaw: | Raffles Europejski, Warsaw |
| Krakow: | Bonerowski Palace or Sheraton Grand Krakow |
| Prague: | Four Seasons Prague |
| Budapest: | Four Seasons Gresham Palace |
Cost
| | |
| --- | --- |
| $18,220 | Per person (double occupancy) |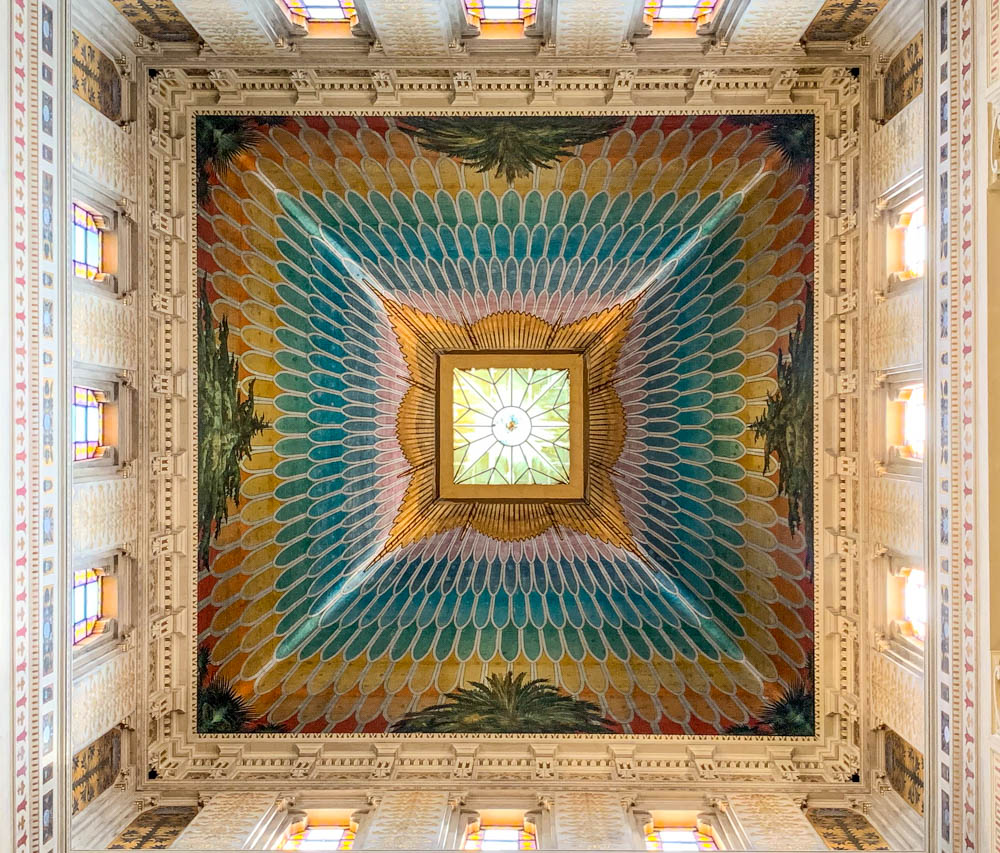 Jewish Tour of Amsterdam
(5 Days)
Jewish Tour of Budapest
(5 Days)
Jewish Tour of Germany
(10 Days)
Munich with Dachau & Nuremberg, Dresden, Berlin with Potsdam & Sachsenhausen
Christian Tour of Israel
(9 Days)
Jerusalem, Bethlehem, Dead Sea, Galilee, Nazareth, Tel Aviv
Jewish Tour of Israel
(10 days)
Jerusalem, Dead Sea, Galilee, Tel Aviv
Jewish Heritage: Italy
(12 Days)
Venice, Ferrara, Florence, Tuscany, Rome
Jewish Tour of Morocco
(9 Days)
Casablanca, Meknes, Fez, Rabat, Marrakesh, Essaouira
Jewish Tour of Portugal
(10 Days)
Porto with Douro Valley & Belmonte, Alentejo region with Castelo de Vide, Marvao & Evora, Lisbon with Sintra, Cascais, Obidos & Tomar
Jewish Tour of Sicily
(9 Days)
Palermo & Monreale, Agrigento & Agira, Noto with Syracuse, Ragusa, Catania & Mount Etna, Taormina & Messina
Jewish Tour of Spain
(10 Days)
Seville & Cordoba, Madrid & Toledo, Barcelona with Girona & Besalu
Jewish Tour of Uzbekistan
(9 Days)
Tashkent, Khiva, Bukhara, Samarkand
Biblical Lands: Israel & Jordan
(13 Days)
Jerusalem & Bethlehem, Galilee region, Cities of the Decapolis, Amman & Jerash, King's Highway, Petra, Jordan River, Masada, Jericho
MULTI-COUNTRY TOURS
Jewish Tour of Central Europe
(12 Days)
Warsaw, Auschwitz, Krakow, Prague, Trebic, Budapest
Jewish Tour of Poland & Lithuania
(9 Days)
Krakow & Auschwitz, Warsaw, Vilnius & Kaunus
Jewish Tour of Portugal & Spain
(15 Days)
Porto & Douro Valley, Lisbon & Sintra, Seville & Cordoba, Madrid & Toledo, Barcelona & Girona
Our Baltic states tour was fabulous. The hotels were great. The guides were exceptional. The addition of the Jewish history sites was phenomenal. 
~ J.G., New York, NY
Our favorite part our tour were the special people we had the privilege to meet and the places we were able to visit in Poland. Specifically, the insider tour of the Jewish Museum in Warsaw…and the Shabbat service and dinner in Budapest.
~ D.G, Short Hills, NJ
Recommended by:
Departures
Conde Nast Traveler
The New York Times
Wall Street Journal
Travel + Leisure
Town & Country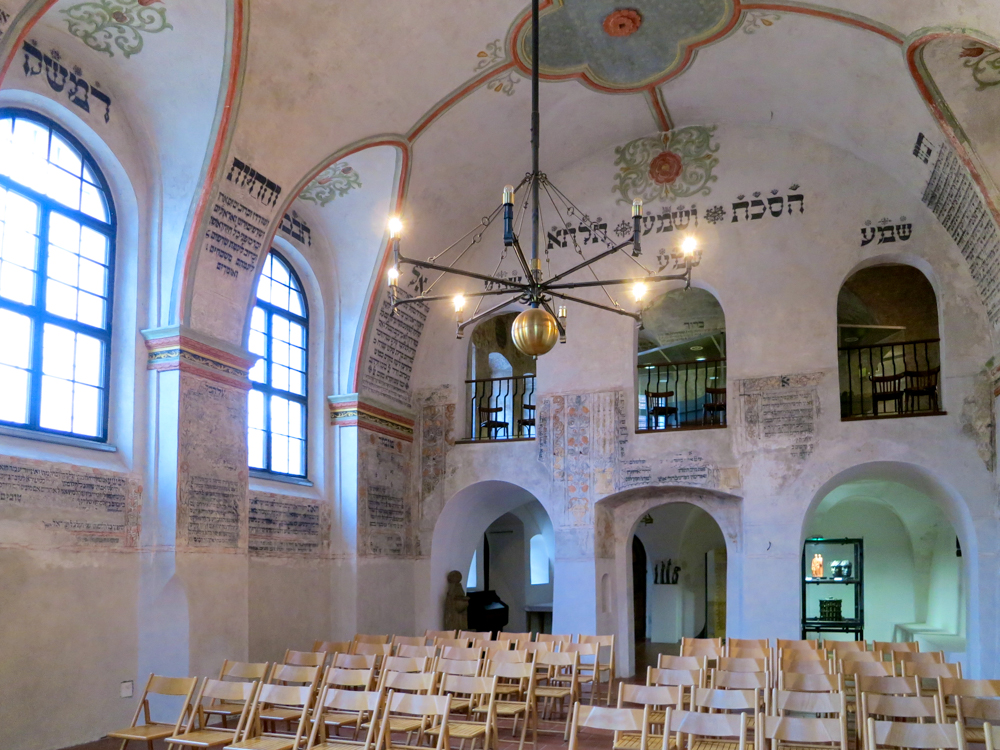 Private Family Heritage, Ancestry & Genealogical Tours
Stay Overnight at a Temple Lodge on Mount Koya, Japan
The Oberammergau Passion Play in Bavaria, Germany
The Red Star Line Museum in Antwerp, Belgium
History, Food, Crafts, Jewish Touring & More in Poland
The Portuguese Synagogue in Amsterdam
Our Favorite Day Trips from Prague
Spectacular Greek & Roman Ruins in Ephesus, Turkey
Amsterdam: Our Top 10 Recommendations
Private Jewish Heritage Touring in Morocco
Just Back: Budapest, Prague & Poland