Jewish Tour of Amsterdam
(5 Days)
Jewish Tour of Budapest
(5 Days)
Jewish Tour of Germany
(10 Days)
Munich with Dachau & Nuremberg, Dresden, Berlin with Potsdam & Sachsenhausen
Christian Tour of Israel
(9 Days)
Jerusalem, Bethlehem, Dead Sea, Galilee, Nazareth, Tel Aviv
Jewish Tour of Israel
(10 days)
Jerusalem, Dead Sea, Galilee, Tel Aviv
Jewish Heritage: Italy
(12 Days)
Venice, Ferrara, Florence, Tuscany, Rome
Jewish Tour of Morocco
(9 Days)
Casablanca, Meknes, Fez, Rabat, Marrakesh, Essaouira
Jewish Tour of Portugal
(10 Days)
Porto with Douro Valley & Belmonte, Alentejo region with Castelo de Vide, Marvao & Evora, Lisbon with Sintra, Cascais, Obidos & Tomar
Jewish Tour of Sicily
(9 Days)
Palermo & Monreale, Agrigento & Agira, Noto with Syracuse, Ragusa, Catania & Mount Etna, Taormina & Messina
Jewish Tour of Spain
(10 Days)
Seville & Cordoba, Madrid & Toledo, Barcelona with Girona & Besalu
Jewish Tour of Uzbekistan
(9 Days)
Tashkent, Khiva, Bukhara, Samarkand
Biblical Lands: Israel & Jordan
(13 Days)
Jerusalem & Bethlehem, Galilee region, Cities of the Decapolis, Amman & Jerash, King's Highway, Petra, Jordan River, Masada, Jericho
MULTI-COUNTRY TOURS
Jewish Tour of Central Europe
(12 Days)
Warsaw, Auschwitz, Krakow, Prague, Trebic, Budapest
Jewish Tour of Poland & Lithuania
(9 Days)
Krakow & Auschwitz, Warsaw, Vilnius & Kaunus
Jewish Tour of Portugal & Spain
(15 Days)
Porto & Douro Valley, Lisbon & Sintra, Seville & Cordoba, Madrid & Toledo, Barcelona & Girona
Jewish Tour of Morocco
(9 Days - Departs Daily on a Private Basis)
Casablanca, Meknes, Fez, Rabat, Marrakesh, Essaouira
This private luxury tour focuses on Morocco's centuries-old Jewish heritage during in-depth touring of the cultural highlights of Fez, Marrakesh and other top destinations. It also includes unique interactions with the Jewish community in Morocco, such as a meal with a Jewish family.
Begin with a night in Casablanca, home to Morocco's largest Jewish population. During private touring, discover the Museum of Moroccan Judaism—the only Jewish museum in the Arab world—and see other highlights of this lively coastal city.
Continue to Fez, the intellectual and religious heart of Morocco. Explore Fez el-Bali ("Old Fez") and its medieval medina, a UNESCO World Heritage Site crammed with narrow streets, tiny squares and busy workshops. Also tour Fez el-Djedid ("New Fez") to see the Royal Palace, explore the mellah, the largest Jewish quarter in Morocco, and see the Jewish cemetery. One day, take a private excursion to tour major Roman ruins at Volubilis and explore the former imperial capital of Meknes, both UNESCO World Heritage Sites.
Next, visit Rabat, Morocco's sophisticated seaside capital, to stroll through the beautiful Andalusian Gardens and visit the landmark Kasbah of the Udayas, which perches on a hill above a scenic estuary.
Continue to Marrakesh, a beautiful city of pink buildings, bustling souks (markets), and upscale shops and restaurants. Accompanied by a leader of the local Jewish community, tour the city's Jewish quarter, and see centuries-old synagogues and other sites of interest. Also share a meal with his family, and learn about their experience as Jews in modern Morocco. During other private touring in Marrakesh, explore exquisite Moorish gardens and architectural highlights such as Jardin Majorelle, Jardin Menara, the Palmeraie and the Bahia Palace. See important historic monuments and districts, including the Koutoubia Mosque and Ali ben Youssef Mosque and Medersa. If desired, also visit museums such as Dar Si Said Museum of Moroccan Art, or take an insider tour of the massive souks where shops offer local products such as argan oil, Berber carpets and Moroccan slippers. Relax with a glass of Moroccan mint tea at one of our favorite spots, and enjoy reservations at elegant restaurants in restored ryads (guesthouses).
Another day, take a private excursion to Essaouira, a whitewashed port and UNESCO World Heritage Site on the Atlantic coast that once had a significant Jewish population. During private touring, visit the Jewish quarter and the Jewish cemetery. Perhaps also opt to visit the Atlas Mountains to tour the local highlights, see the tomb of an important Jewish religious leader, and enjoy a lunch reservation at luxurious Kasbah Tamadot.
Itinerary Overview
Day 1
Arrive Casablanca
VIP arrival assistance. Private arrival transfer to hotel for 1 night, with introductory tour of Casablanca on arrival if time permits
Day 2
Casablanca – Fez
Morning private tour, including Jewish Museum and Jewish heritage sites. Private transfer to hotel for 3 nights
Day 3
Fez
Full-day private tour, including Jewish heritage sites
Day 4
Fez
Full-day private tour in Fez or excursion to Volubilis and/or Meknes
Day 5
Fez – Rabat – Marrakesh
Private transfer to hotel for 4 nights with private touring in Rabat en route
Day 6
Marrakesh
Full-day private tour, including Jewish heritage sites. Meal with local Jewish leader and his family
Day 7
Marrakesh & Essaouira
Full-day private excursion, including Jewish heritage sites
Day 8
Marrakesh & Atlas Mountains
Morning flexible private touring and shopping or private excursion to the Atlas Mountains. Afternoon at leisure
Day 9
Depart Morocco
Private transfer to airport in Marrakesh or Casablanca. VIP departure assistance
Hotels
| | |
| --- | --- |
| Casablanca: | Four Seasons Casablanca |
| Fez: | Riad Fes |
| Marrakesh: | La Mamounia, Amanjena, Royal Mansour or The Oberoi Marrakech |
Cost
| | |
| --- | --- |
| $11,640 | Per person (double occupancy) |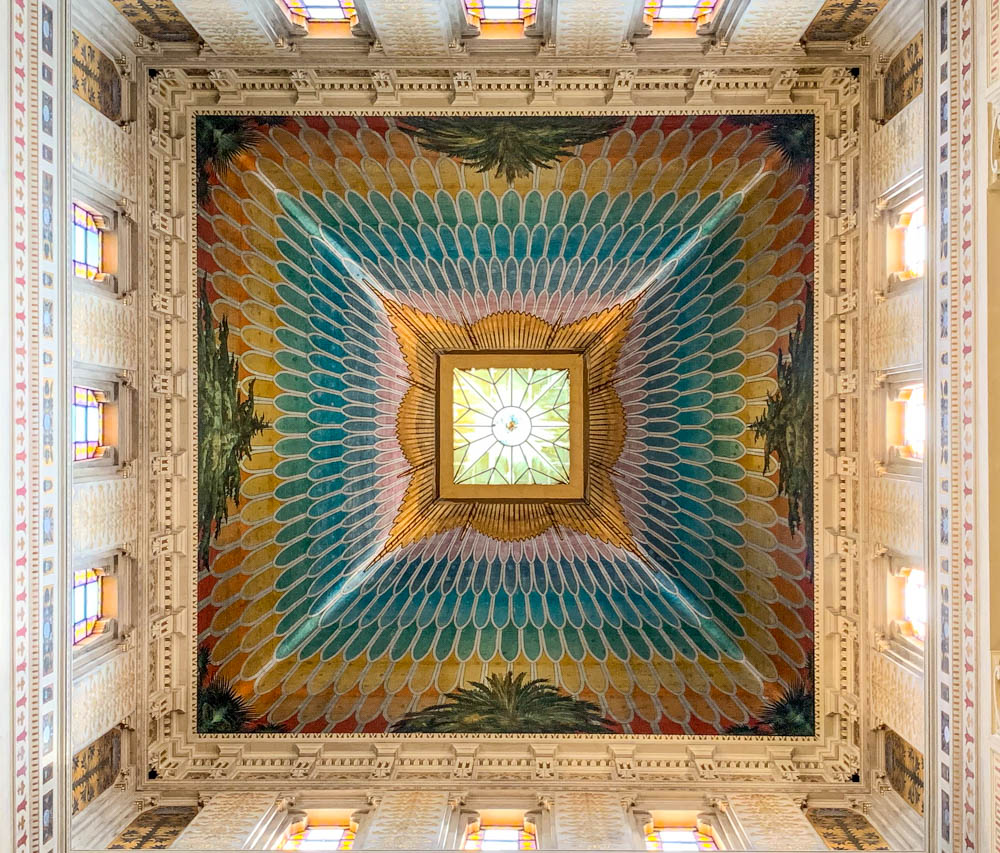 Jewish Tour of Amsterdam
(5 Days)
Jewish Tour of Budapest
(5 Days)
Jewish Tour of Germany
(10 Days)
Munich with Dachau & Nuremberg, Dresden, Berlin with Potsdam & Sachsenhausen
Christian Tour of Israel
(9 Days)
Jerusalem, Bethlehem, Dead Sea, Galilee, Nazareth, Tel Aviv
Jewish Tour of Israel
(10 days)
Jerusalem, Dead Sea, Galilee, Tel Aviv
Jewish Heritage: Italy
(12 Days)
Venice, Ferrara, Florence, Tuscany, Rome
Jewish Tour of Morocco
(9 Days)
Casablanca, Meknes, Fez, Rabat, Marrakesh, Essaouira
Jewish Tour of Portugal
(10 Days)
Porto with Douro Valley & Belmonte, Alentejo region with Castelo de Vide, Marvao & Evora, Lisbon with Sintra, Cascais, Obidos & Tomar
Jewish Tour of Sicily
(9 Days)
Palermo & Monreale, Agrigento & Agira, Noto with Syracuse, Ragusa, Catania & Mount Etna, Taormina & Messina
Jewish Tour of Spain
(10 Days)
Seville & Cordoba, Madrid & Toledo, Barcelona with Girona & Besalu
Jewish Tour of Uzbekistan
(9 Days)
Tashkent, Khiva, Bukhara, Samarkand
Biblical Lands: Israel & Jordan
(13 Days)
Jerusalem & Bethlehem, Galilee region, Cities of the Decapolis, Amman & Jerash, King's Highway, Petra, Jordan River, Masada, Jericho
MULTI-COUNTRY TOURS
Jewish Tour of Central Europe
(12 Days)
Warsaw, Auschwitz, Krakow, Prague, Trebic, Budapest
Jewish Tour of Poland & Lithuania
(9 Days)
Krakow & Auschwitz, Warsaw, Vilnius & Kaunus
Jewish Tour of Portugal & Spain
(15 Days)
Porto & Douro Valley, Lisbon & Sintra, Seville & Cordoba, Madrid & Toledo, Barcelona & Girona
Our Baltic states tour was fabulous. The hotels were great. The guides were exceptional. The addition of the Jewish history sites was phenomenal. 
~ J.G., New York, NY
Our favorite part our tour were the special people we had the privilege to meet and the places we were able to visit in Poland. Specifically, the insider tour of the Jewish Museum in Warsaw…and the Shabbat service and dinner in Budapest.
~ D.G, Short Hills, NJ
Recommended by:
Departures
Conde Nast Traveler
The New York Times
Wall Street Journal
Travel + Leisure
Town & Country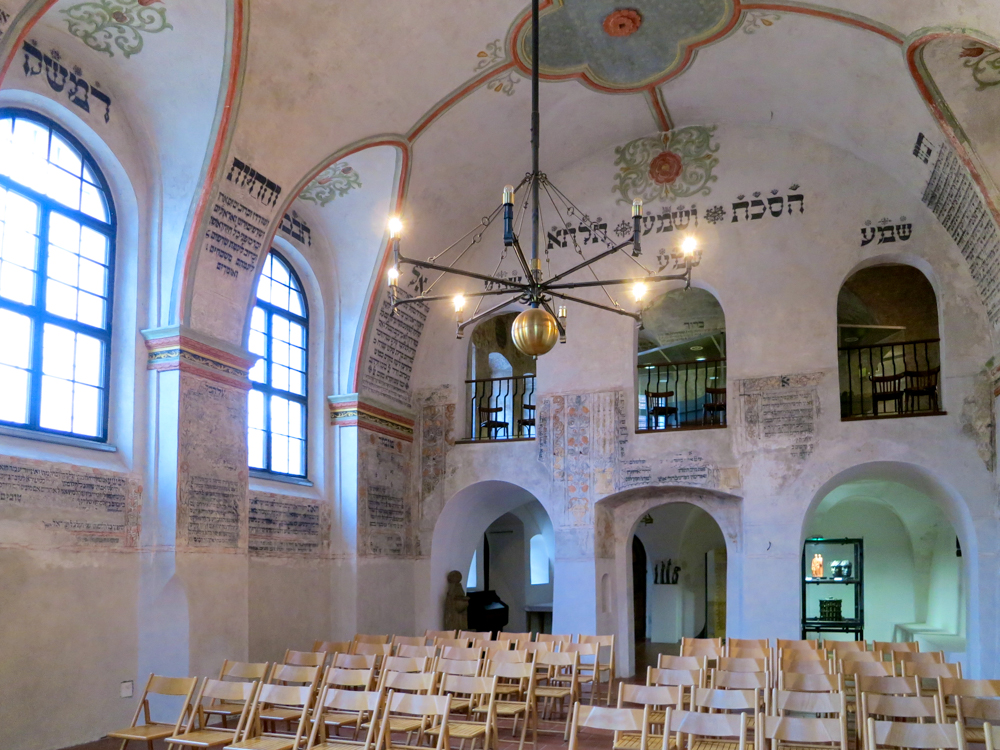 Private Family Heritage, Ancestry & Genealogical Tours
Stay Overnight at a Temple Lodge on Mount Koya, Japan
The Oberammergau Passion Play in Bavaria, Germany
The Red Star Line Museum in Antwerp, Belgium
History, Food, Crafts, Jewish Touring & More in Poland
The Portuguese Synagogue in Amsterdam
Our Favorite Day Trips from Prague
Spectacular Greek & Roman Ruins in Ephesus, Turkey
Amsterdam: Our Top 10 Recommendations
Private Jewish Heritage Touring in Morocco
Just Back: Budapest, Prague & Poland