Vietnam for Foodies
(11 Days)
Hanoi, Hue, Hoi An, Saigon
Food & Wine Tour of Italy
(11 Days)
Piedmont, Bologna & Emilia-Romagna, Tuscany & Florence
Flavors of Southeast Asia
(16 Days)
Singapore, Saigon, Hoi An, Hanoi, Chiang Mai, Bangkok
Food & Wine of Spain
(8 Days)
Madrid & Segovia, Ribera del Duero, San Sebastian with Rioja & Bilbao
Culinary Tour of Mexico
(10 Days)
Oaxaca, Puebla, Mexico City
Food & Wine Tour of Lebanon
(7 Days)
Beirut, Sidon, Tyre, Chouf Mountains, Baalbek, Byblos, Batroun
Culinary Tour of China
(13 Days)
Beijing & Great Wall, Xian, Hangzhou, Shanghai, Hong Kong
Food & Wine of Austria
(7 Days)
Vienna & environs (the Wachau, Burgenland)
Culinary Tour of Japan
(12 Days)
Tokyo, Kanazawa, Yamanaka Onsen, Kyoto
Food & Wine of Australia
(12 Days)
Melbourne, Yarra Valley, Mornington Peninsula, Barossa, Adelaide, McLaren Vale, Margaret River, Perth
Thailand for Foodies
(7 Days)
Bangkok, Chiang Mai
Food & Wine of France & Switzerland
(12 Days)
Paris, Champagne, Burgundy, Beaujolais & Lyon, Lausanne & Gruyeres
Wine Tour of Hungary
(6 Days)
Eger-Tokaj Wine Region, Budapest
Food & Wine of Portugal
(9 Days)
Porto, Douro Valley, Lisbon & environs
Culinary Tour of Greece and Turkey
(10 Days)
Athens, Crete, Istanbul
Culinary Tour of Sicily
(8 Days)
Palermo & Monreale, Trapani, Marsala, Sciacca, Agrigento, Noto, Modica, Taormina, Mount Etna
Culture, Crafts & Cuisine of Ireland
(13 Days)
Dublin, Ballyfin, Ballymaloe, Killarney, Adare, Ashford Castle
Culinary Tour of Peru
(9 Days)
Lima, Sacred Valley, Machu Picchu, Cusco
Morocco for Foodies
(10 Days)
Fez, Marrakesh
Culinary Tour of Israel
(7 Days)
Jerusalem, Tel Aviv
France for Foodies
(12 Days)
Paris, Beaujolais & Lyon, Avignon, Luberon Valley, Cote d'Azur
Singapore for Foodies
(4 Days)
Culinary Tour of India
(13 Days)
Delhi, Udaipur, Mumbai, Chennai
Culinary Tour of South Korea
(5 Days)
Seoul & Jeonju
Best of Piedmont
(5 Days)
The Ultimate Wine Tour: Argentina & Chile
(12 Days)
Colchagua Valley, Santiago & Valparaiso, Mendoza, Buenos Aires
Whisky Tour of Scotland
(12 Days)
Edinburgh, Oban & Islay, Isle of Skye, Ross (Glenmorangie House), Speyside & Aberdeenshire, Perthshire (Gleneagles)
Food & Wine Tour of the Basque Country & Portugal
(14 days)
Bilbao, Biarritz, San Sebastian, Rioja, Ribera del Duero, Douro Valley, Porto, Lisbon
Food & Wine of Austria
(7 Days - Departs Daily on a Private Basis)
Vienna & environs (the Wachau, Burgenland)
This luxury tour features private touring and tastings in Austria's top food and wine regions, whose excellent products will come as a revelation to first-time visitors. It also includes private cultural touring in Vienna and in some of Austria's most beautiful landscapes, including rolling farmland, rugged mountains and lush river valleys.
Begin in unforgettable Vienna. During private touring with your expert local guide, visit the most interesting neighborhoods, upscale shops and food markets, and experience the best of the overwhelming wealth of art, architecture and history in this former imperial capital. Take a private cooking class focusing on the highlights of typical Viennese cuisine. Taste local culinary specialties at our favorite stalls in the enormous Naschmarkt food market. Visit Vienna's leading cafes and patisseries to indulge in Viennese coffee accompanied by apfelstrudel (apple strudel) or other delicious pastries. Stop by our favorite shops selling exquisite linens, crystal, chocolates, gourmet foods and antiques. Also enjoy an evening at one of our favorite heurigen (wine taverns) among the vineyards of Vienna.
One day, enjoy a private excursion through the Wachau, a beautiful region of vineyards and villages along the Danube River. During private touring in this UNESCO World Heritage-designated area, taste Gruner Veltliner and other delicious wines at top local wineries, and tour impressive Gottweig Abbey or the charming riverside town of Durnstein. Another option is Loisium, a wine resort and museum in the nearby Langenlois region.
Another day, take a private wine and culture excursion through Burgenland, a sunny region near the border with Hungary that's one of Austria's most acclaimed wine-producing areas. Visit top Burgenland wineries to sample local varietals such as Zweigelt and Blaufrankisch, as well as Ruster Ausbruch dessert wines. Also admire the contemporary architecture at local wine estates; see Lake Neusiedler See, a haven for migratory birds; and tour Esterhazy Palace, where Joseph Haydn composed under the patronage of Hungarian princes.
This tour can be fully customized according to your interests.
Itinerary Overview
Day 1
Arrive Vienna


Private arrival transfer to hotel for 6 nights

Day 2
Vienna


Private culinary and cultural touring, including visit to heurigen

Day 3
Vienna


Morning private city tour

Day 4
Vienna & the Wachau


Full-day private wine tour

Day 5
Vienna


Half-day private Viennese cooking class

Day 6
Vienna & Burgenland


Full-day private wine and culture excursion

Day 7
Depart Vienna
Private airport transfer
Hotels
| | |
| --- | --- |
| Vienna: | Park Hyatt Vienna or Hotel Sacher Vienna |
Cost
$9,215
Per person (double occupancy)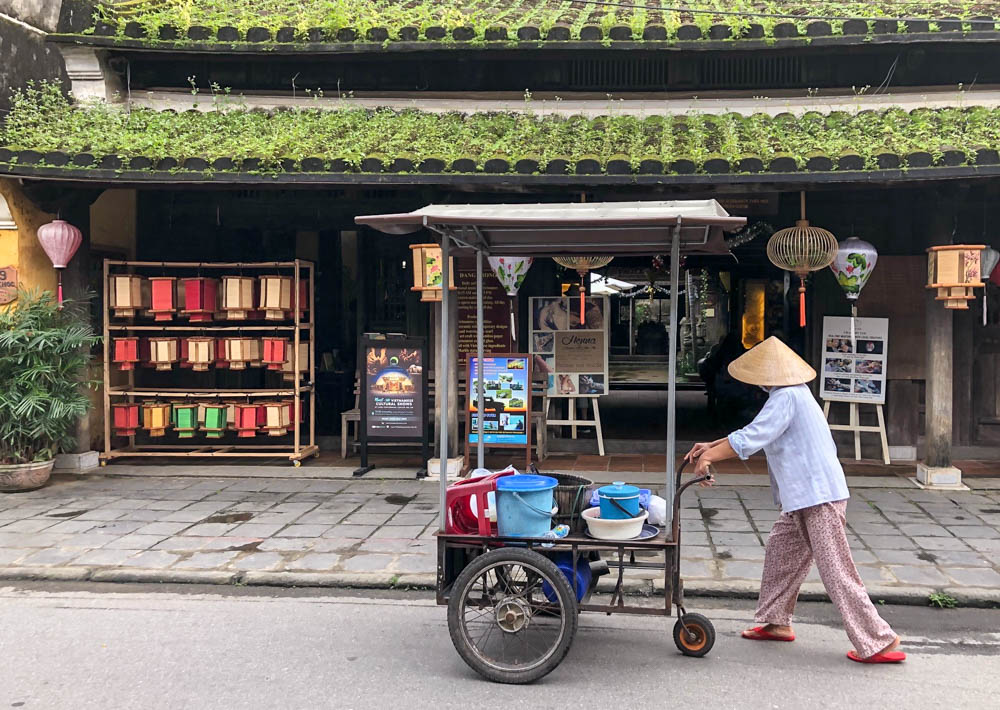 Vietnam for Foodies
(11 Days)
Hanoi, Hue, Hoi An, Saigon
Food & Wine Tour of Italy
(11 Days)
Piedmont, Bologna & Emilia-Romagna, Tuscany & Florence
Flavors of Southeast Asia
(16 Days)
Singapore, Saigon, Hoi An, Hanoi, Chiang Mai, Bangkok
Food & Wine of Spain
(8 Days)
Madrid & Segovia, Ribera del Duero, San Sebastian with Rioja & Bilbao
Culinary Tour of Mexico
(10 Days)
Oaxaca, Puebla, Mexico City
Food & Wine Tour of Lebanon
(7 Days)
Beirut, Sidon, Tyre, Chouf Mountains, Baalbek, Byblos, Batroun
Culinary Tour of China
(13 Days)
Beijing & Great Wall, Xian, Hangzhou, Shanghai, Hong Kong
Food & Wine of Austria
(7 Days)
Vienna & environs (the Wachau, Burgenland)
Culinary Tour of Japan
(12 Days)
Tokyo, Kanazawa, Yamanaka Onsen, Kyoto
Food & Wine of Australia
(12 Days)
Melbourne, Yarra Valley, Mornington Peninsula, Barossa, Adelaide, McLaren Vale, Margaret River, Perth
Thailand for Foodies
(7 Days)
Bangkok, Chiang Mai
Food & Wine of France & Switzerland
(12 Days)
Paris, Champagne, Burgundy, Beaujolais & Lyon, Lausanne & Gruyeres
Wine Tour of Hungary
(6 Days)
Eger-Tokaj Wine Region, Budapest
Food & Wine of Portugal
(9 Days)
Porto, Douro Valley, Lisbon & environs
Culinary Tour of Greece and Turkey
(10 Days)
Athens, Crete, Istanbul
Culinary Tour of Sicily
(8 Days)
Palermo & Monreale, Trapani, Marsala, Sciacca, Agrigento, Noto, Modica, Taormina, Mount Etna
Culture, Crafts & Cuisine of Ireland
(13 Days)
Dublin, Ballyfin, Ballymaloe, Killarney, Adare, Ashford Castle
Culinary Tour of Peru
(9 Days)
Lima, Sacred Valley, Machu Picchu, Cusco
Morocco for Foodies
(10 Days)
Fez, Marrakesh
Culinary Tour of Israel
(7 Days)
Jerusalem, Tel Aviv
France for Foodies
(12 Days)
Paris, Beaujolais & Lyon, Avignon, Luberon Valley, Cote d'Azur
Singapore for Foodies
(4 Days)
Culinary Tour of India
(13 Days)
Delhi, Udaipur, Mumbai, Chennai
Culinary Tour of South Korea
(5 Days)
Seoul & Jeonju
Best of Piedmont
(5 Days)
The Ultimate Wine Tour: Argentina & Chile
(12 Days)
Colchagua Valley, Santiago & Valparaiso, Mendoza, Buenos Aires
Whisky Tour of Scotland
(12 Days)
Edinburgh, Oban & Islay, Isle of Skye, Ross (Glenmorangie House), Speyside & Aberdeenshire, Perthshire (Gleneagles)
Food & Wine Tour of the Basque Country & Portugal
(14 days)
Bilbao, Biarritz, San Sebastian, Rioja, Ribera del Duero, Douro Valley, Porto, Lisbon
We absolutely LOVED India in every way! The cookery lesson and lunch in Udaipur was great…the lunch was delicious, the house was lovely and they were so warm and welcoming. 
~ R.L., Washington, D.C.
Japan was excellent—we all had a blast. Your attention to detail and your ability to be foodie-focused and find outstanding guides sets you apart.
~ R.S., St. Petersburg, FL
One of the highlights of the trip to Bali was the cooking class you arranged in Ubud. Our instructor was the owner of the restaurant and they were so accommodating to our tastes and created a menu just for us. 
~ T.J., Norfolk, VA
Recommended by:
Departures
Conde Nast Traveler
The New York Times
Wall Street Journal
Travel + Leisure
Town & Country
Wine and Truffles in Piedmont, Italy
Touring Toyoso and Tsukiji Markets in Tokyo
Street Food at Singapore's Hawker Centers